3 New Behind-the-Scene Images From Star Wars: The Rise of Skywalker
Have you heard of this little film coming out called Star Wars: The Rise of Skywalker? So here's the gist; it's set in a galaxy far, far, away, and features both humans—like, say, Oscar Isaac's hotshot Resistance pilot Poe Dameron—and aliens. Many of those aliens are created, by hand, by Neal Scanlan, a special effects wizard and make-up artist who has been one of the key figures in the Star Wars universe for years now.
In three new behind-the-scenes photos, we see co-writer and director J.J. Abrams along with Scanlan, Oscar Issac and others looking over one of Scanlan and his team's creations. We've also got co-writer Chris Terrio consulting with Abrams, and a shot of Abrams and Isaac on set.
Needless to say, we're a mere 7 days from the premiere of The Rise of Skywalker, hence the deluge of promo materials in recent weeks.
Check out the photos below. Star Wars: The Rise of Skywalker premieres on December 20, 2019.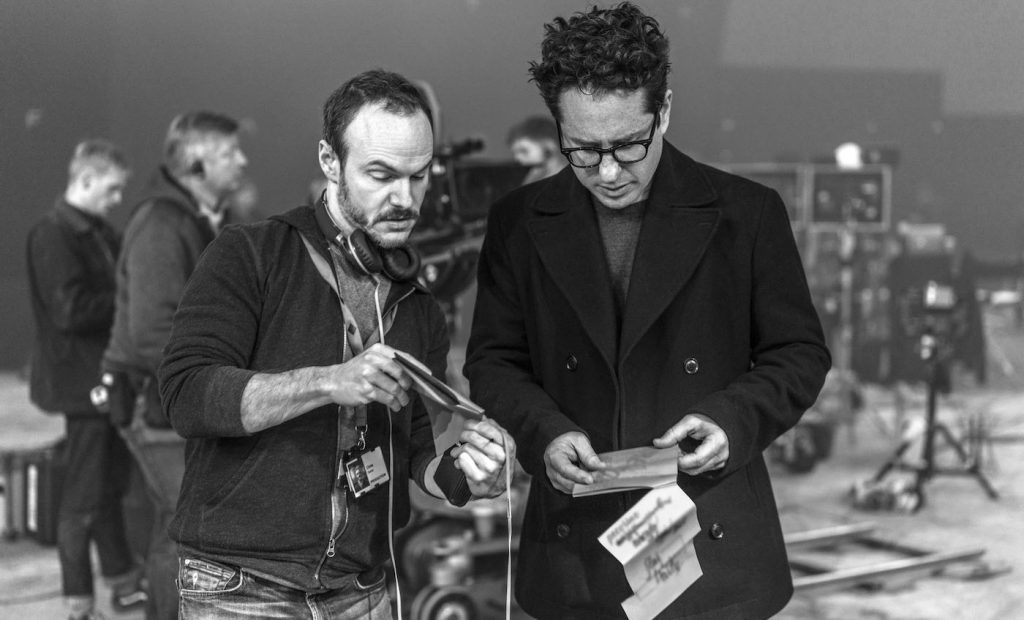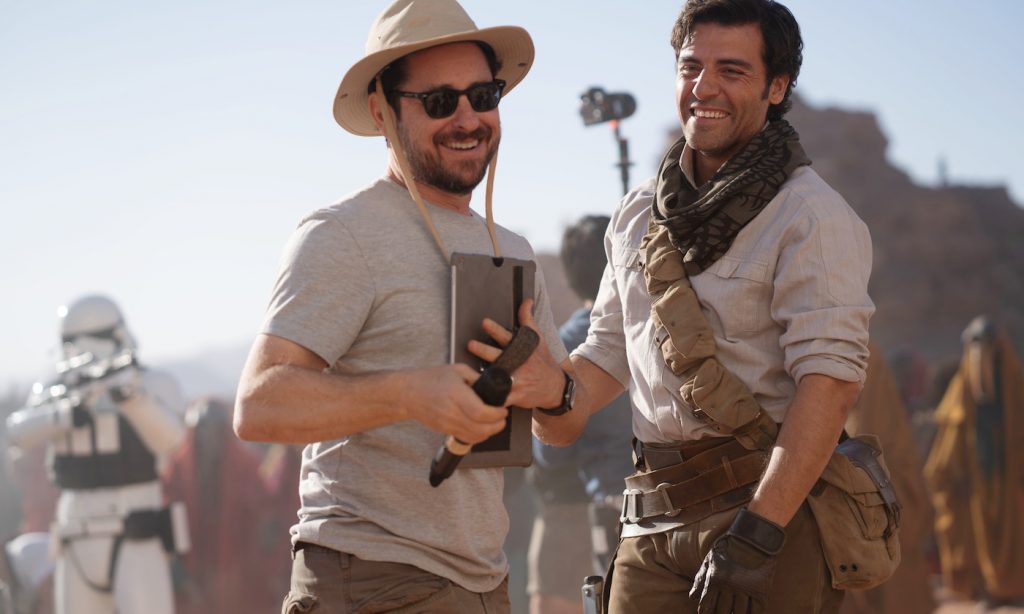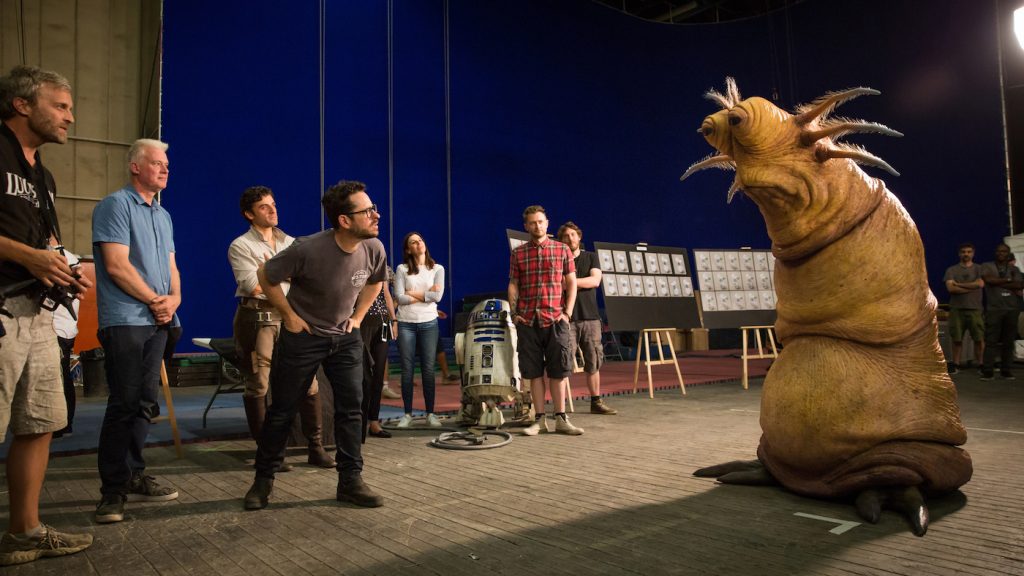 For more on Star Wars: The Rise of Skywalker, well, we've got a lot. If you don't mind potential spoilers, check out this new clip featuring Kylo Ren and a certain legendary character of yore. Behold some epic lightsaber action. These 8 new photos include the mysterious Knights of Ren. Check out Rey rocking the double-edged lightsaber, glimpse these four new photos (including the flying Stormtrooper), watch this clip of Leia holding a lightsaber (and more), or this clip of flying Stormtroopers, read about Lucasfilm president Kathleen Kennedy and writer/director J.J. Abrams meeting with George Lucas, watch the Knights of Ren and a Sith Trooper in action, behold the new character posters, read this helpful Star Wars timeline, watch the latest TV spot, read our breakdown of the final trailer, watch the final trailer itself, read our break down of a bunch of new images, and a have look at Rey and Kylo Ren (Adam Driver)'s complicated relationship.
Featured image: J.J. Abrams, Oscar Isaac and Neal Scanlon with Klaud on the set of STAR WARS: THE RISE OF SKYWALKER. Courtesy Lucasfilm/Walt Disney Studios.