Rey & Kylo Duel, Fight Side-by-Side in New Star Wars: The Rise of Skywalker Images
You've watched the final trailer, now it's time to get a closer look at a batch of new Star Wars: The Rise of Skywalker images. These fresh stills help us just sit back and admire all the wild stuff the final trailer threw at us last night, including teasing the potent, consistently confusing relationship between Rey (Daisy Ridley) and Kylo Ren (Adam Driver). Rey could have killed Kylo at the end of J.J. Abrams' 2015 new trilogy opener The Force Awakens. Then in Rian Johnson's The Last Jedi, the two teamed up to take out Supreme Leader Snoke (and his entire Praetorian Guard) only to once again end up as enemies. In the trailer and these new images, Rey and Kylo are once again at each other's throats (with lightsabers) one minute, then taking out…something (or someone) the next. These two!
We've got a look at the two star-crossed Force buds clinched in their six-days-in-the-making lightsaber duel. Yet pay special attention to the featured image—they are definitely fighting whatever that is together, no?
We've also got Finn (John Boyega) and newcomer Jannah (Naomie Ackie) in two separate shots, one of which has them apparently riding to the rescue…on space stallions. We've got a great shot of the alien droidsmith Babu Frik doing some work on C-3P0 (Anthony Daniels), who featured prominently in the trailer as well.
Then there's an image calling back one of the most mysterious moments in the final footage we'll see before the premiere. You've got Rey, looking up (way up) at some very large figure. Do we think that's Emperor Palpatine, perhaps now enhanced by cyborg components to make him so huge? It's a guess, but there's gotta be some explanation on how he survived being tossed down a shaft by Darth Vader in Return of the Jedi.
Check out the images below. Star Wars: The Rise of Skywalker hits theaters on December 20, 2019.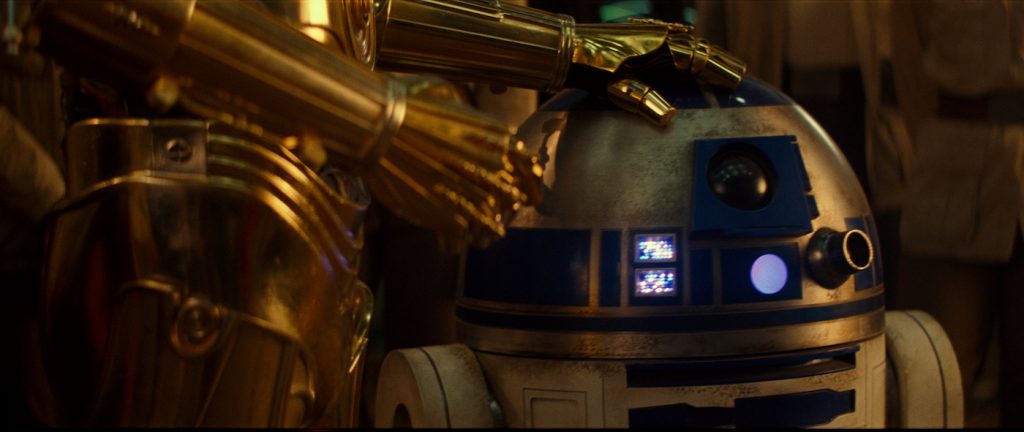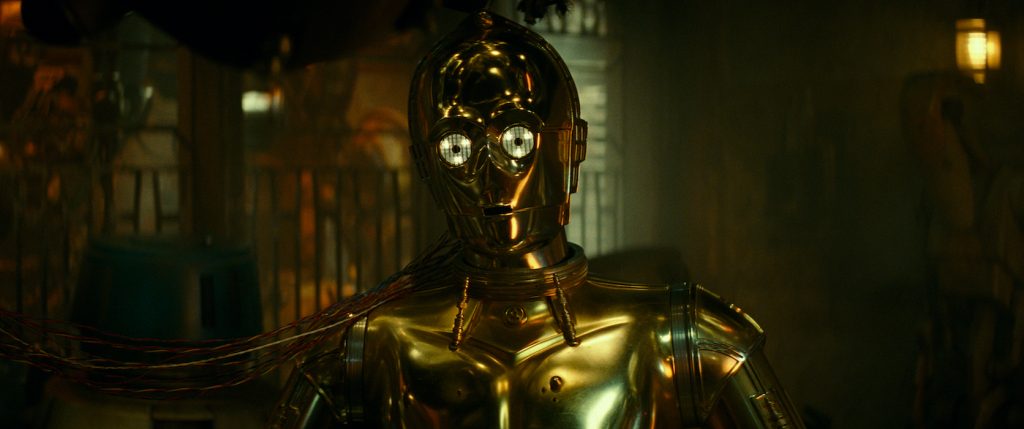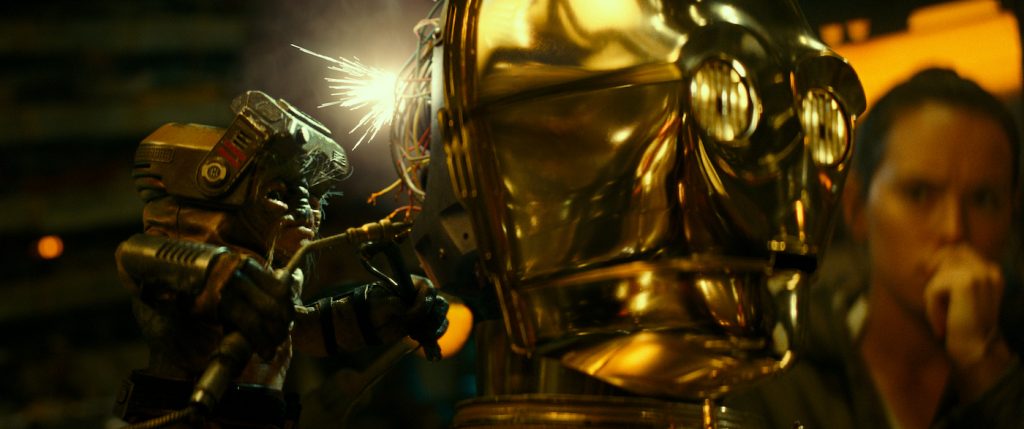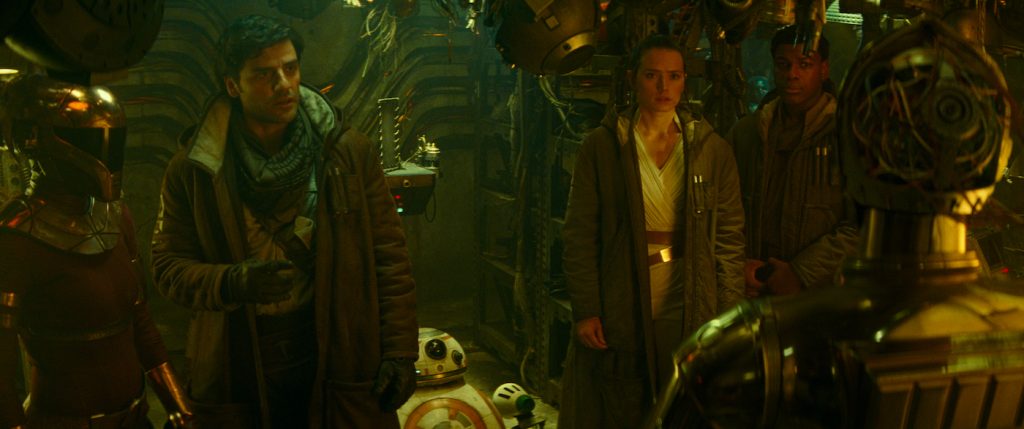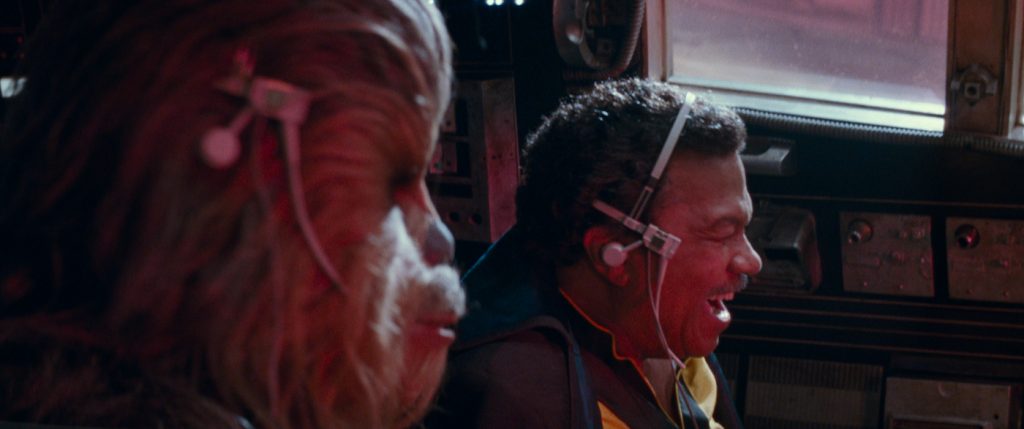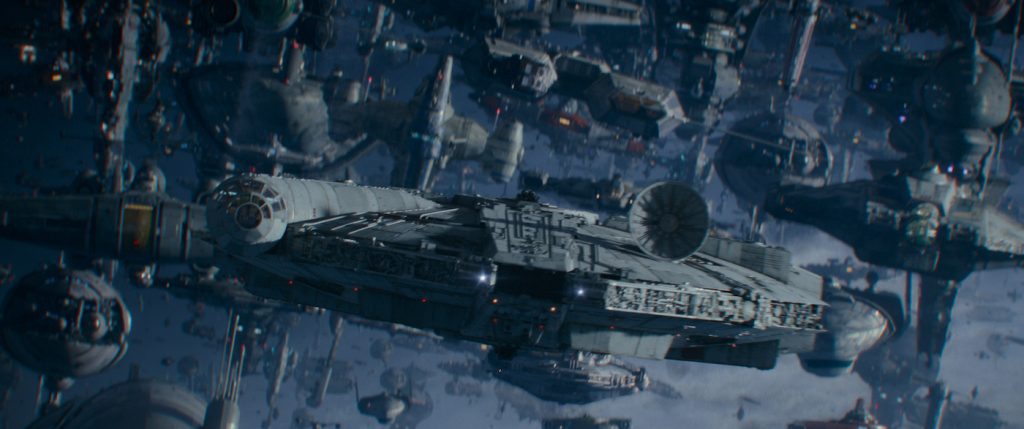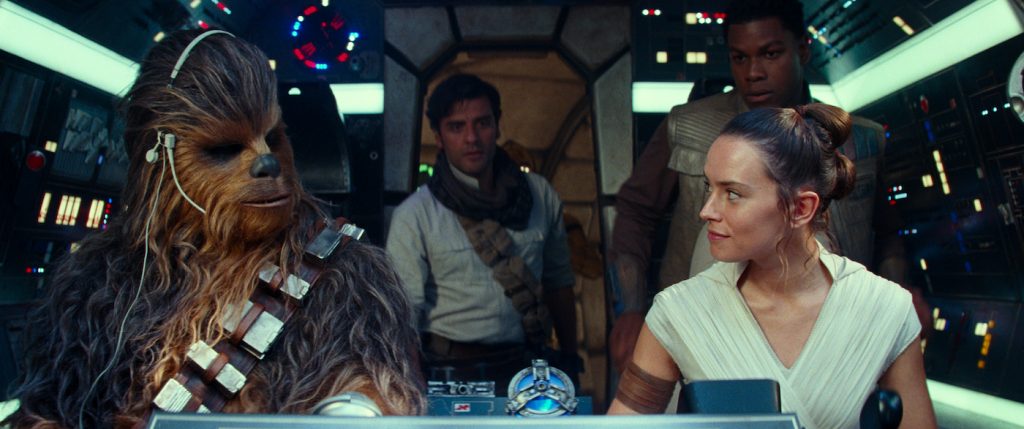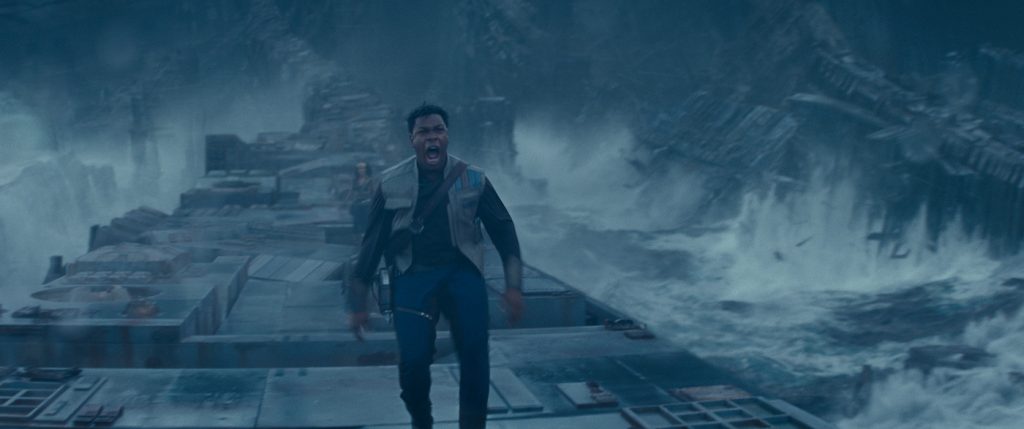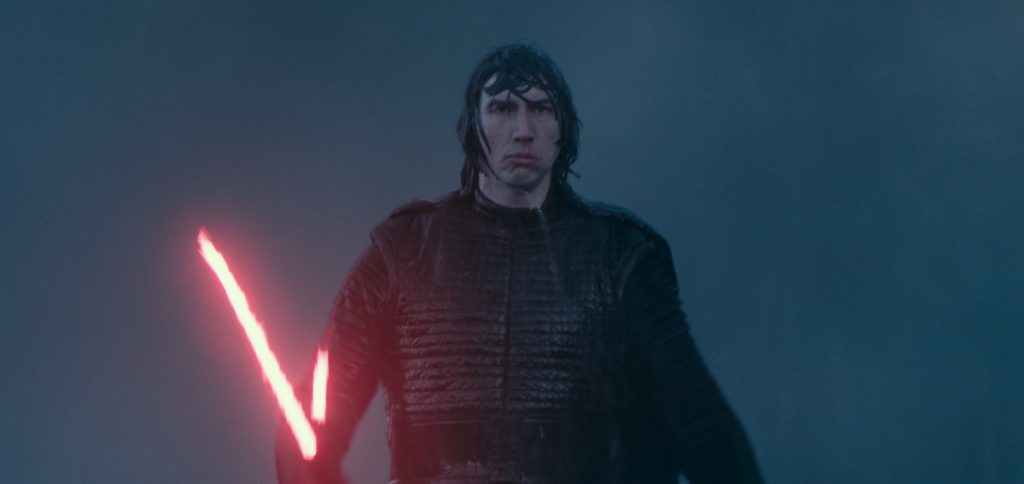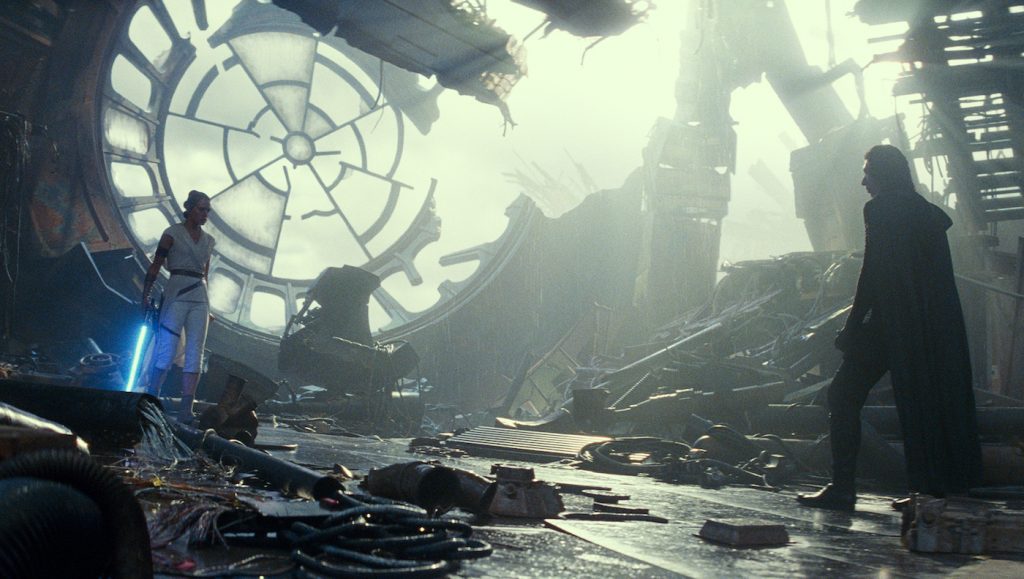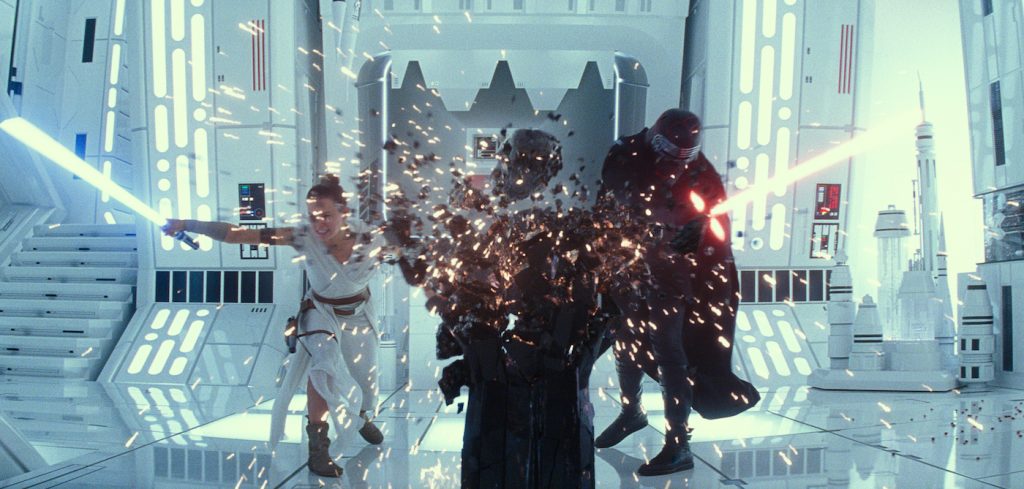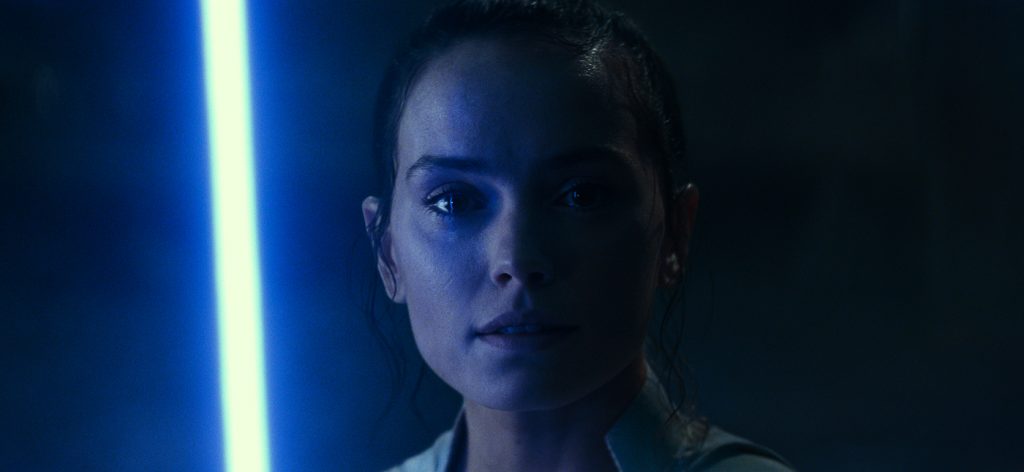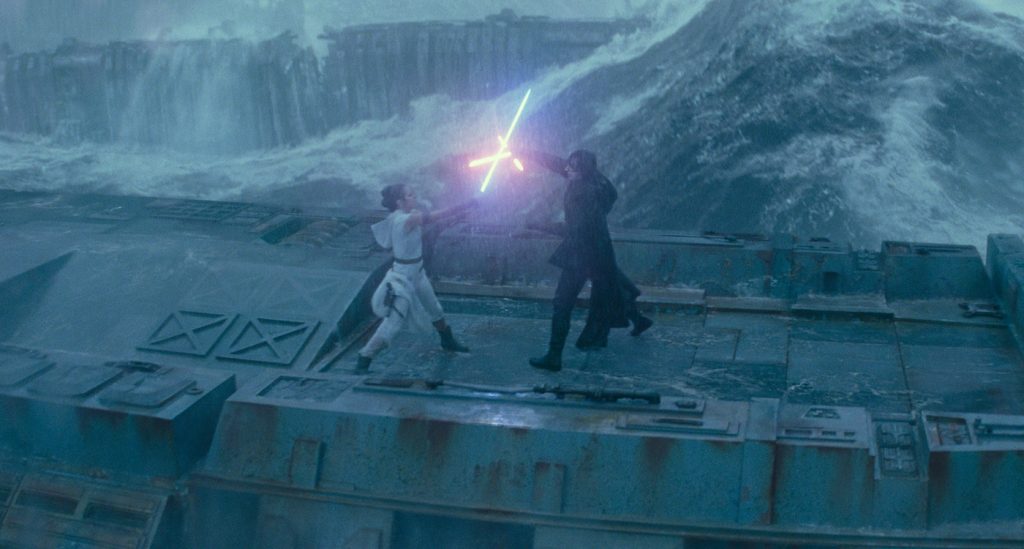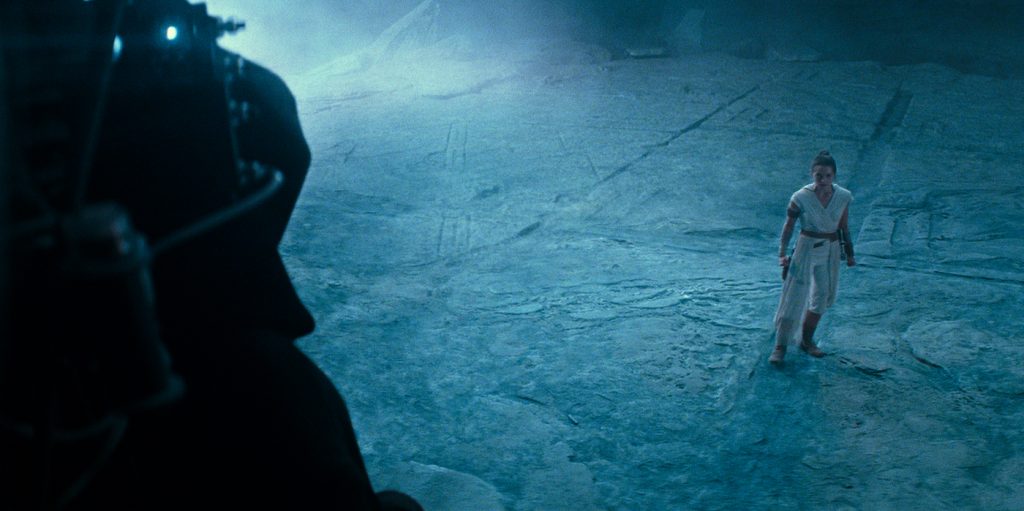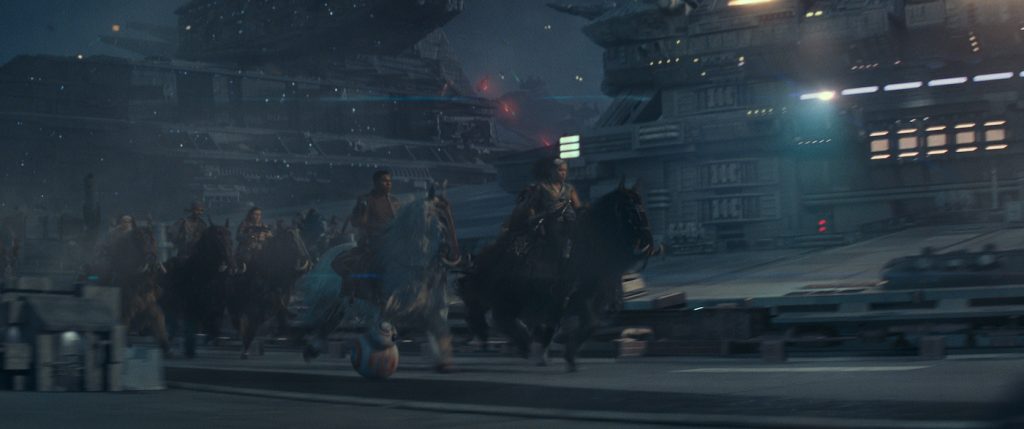 Featured image: Daisy Ridley is Rey in STAR WARS: THE RISE OF SKYWALKER. Courtesy Lucasfilm/Walt Disney Studios