4 New Star Wars: The Rise of Skywalker Images Include Flying Stormtroopers
You've heard about the flying Stormtroopers. You've seen the TV spots that include the flying Stormtroopers. And now you can feast your eyes on this still image of a flying Stormtrooper at the moment he launches himself from the also new land-based sand cruiser (our name). We are very, very close to the December 20 premiere of Star Wars: The Rise of Skywalker, hence the absolute deluge of promotional material we've gotten in the past two weeks. Four new images are the latest addition to the giddy countdown until the 9th and final film in the Skywalker Saga.
Let's have a look!
The first image—same as our featured image—is a shot of a Stormtrooper being launched from his sand cruiser while in pursuit of our heroes. "They can fly now?" Finn (John Boyega) shouts incredulously. From the very beginning of the Empire right on through to the First Order, Stormtroopers are always being tinkered with and improved upon. While they've always been cannon fodder for our heroes, in the new trilogy they've definitely upped their game.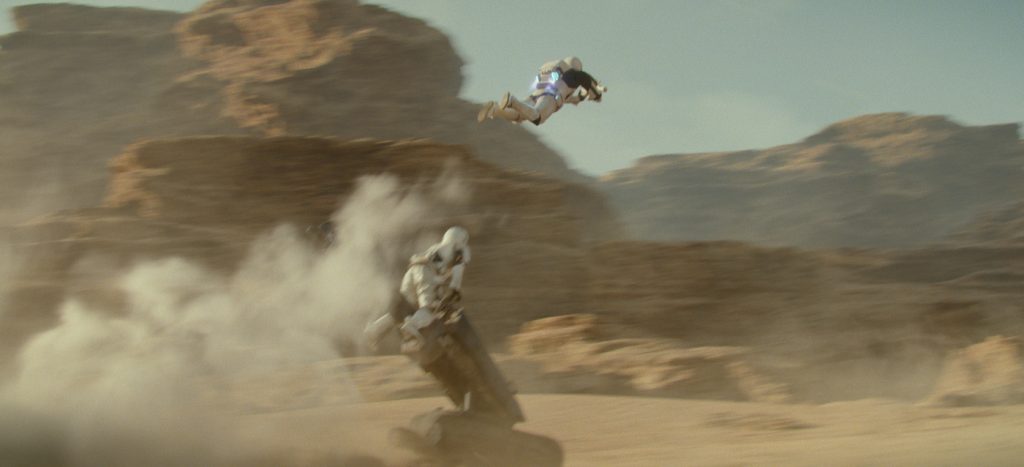 This is essentially the reaction shot to the above flying Stormtrooper.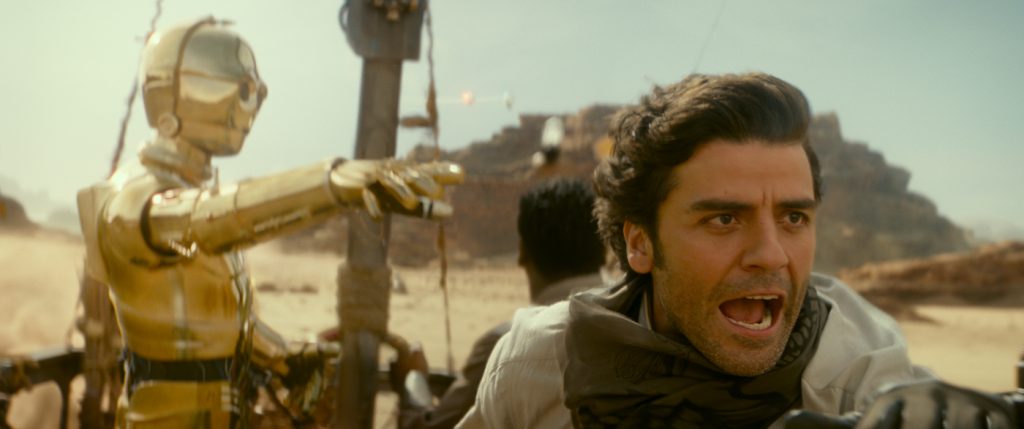 Might this be the epic, final battle between Rey (Daisy Ridley) and Kylo Ren (Adam Driver)? You know, the one that took six days to shoot.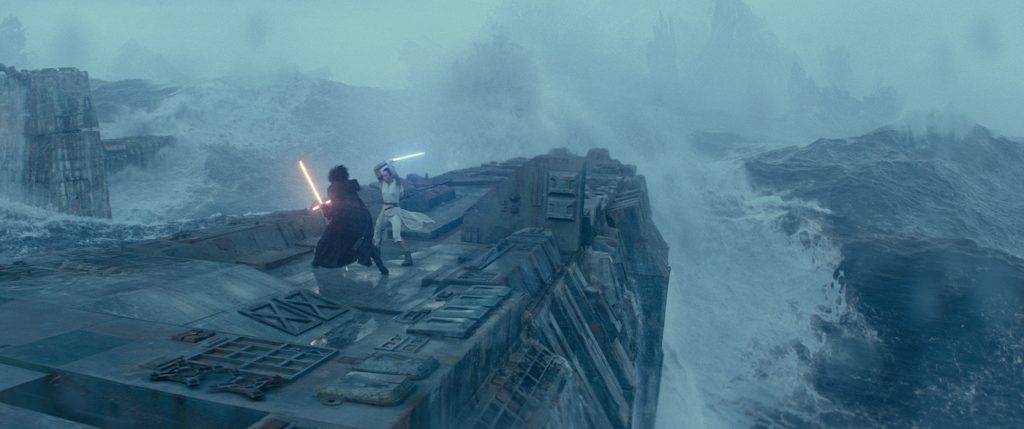 These new sand cruisers, or speeders, or whatever they might be called, are undeniably cool.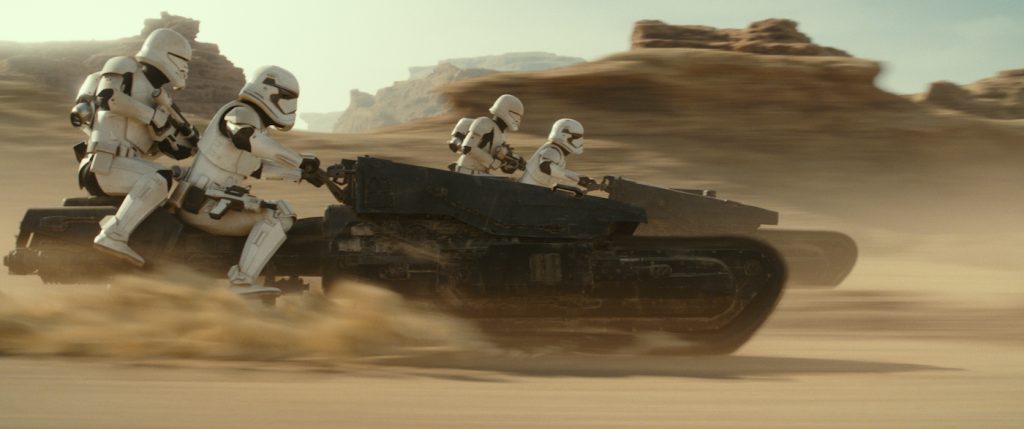 For more on Star Wars: The Rise of Skywalker, well, we've got a lot. Check out this clip of Leia holding a lightsaber (and more), or this clip of flying Stormtroopers, read about Lucasfilm president Kathleen Kennedy and writer/director J.J. Abrams meeting with George Lucas, watch the Knights of Ren and a Sith Trooper in action, behold the new character posters, read this helpful Star Wars timeline, watch the latest TV spot, read our breakdown of the final trailer, watch the final trailer itself, read our break down of a bunch of new images, and a have look at Rey and Kylo Ren (Adam Driver)'s complicated relationship.
Featured image: Stormtroopers in STAR WARS: THE RISE OF SKYWALKER. Courtesy Lucasfilm/Walt Disney Studios