Uncategorized
Tom Cruise's History of Death-Defying Stunts on Display in new Mission: Impossible – Fallout Poster
Last week Tom Cruise shared this new image from Mission: Impossible – Fallout, along with the film's title. Writer/director Christopher McQuarrie's follow-up to 2015's Mission: Impossible – Rogue Nation is still an unknown quantity—save for the fact that it will involve yet more insane, death-defying stunts by the ageless Cruise and a host of super talented stunt professionals. There is no film franchise that works harder at outdoing their previous efforts with increasingly insane—and very real—stunts, and no major star is as willing to do them as Cruise. For years now, he's been well regarded for his willingness to put his body on the line to give audiences a thrill, with a long history of impossible seeming stunts, somehow working harder the older he gets. For Fallout, Cruise prepped for a year for one particular stunt—yet we can't help wondering how it will be any crazier than this one. Or this one. Or this one. We once interviewed stunt coordinator Wade Eastwood, who worked on Mission: Impossible – Rogue Nation, and even he was blown away by Cruise's derring-do.
Paramount has dropped a new poster for the film, as well as a new image, ahead of the trailer they'll be sharing during the Super Bowl. The poster shows Cruise, as Ethan Hunt, dangling from a rope attached to a helicopter. This stunt, which we're going to guarantee Cruise performed himself, would be tough to rank in the very top of his most insane, unless, of course (and this is entirely possible), Cruise does a lot more than merely hold on for dear life. Our guess is the chopper whips Cruise along on a dangerous course as he does some insane, Ethan Hunt-style maneuvers to free himself.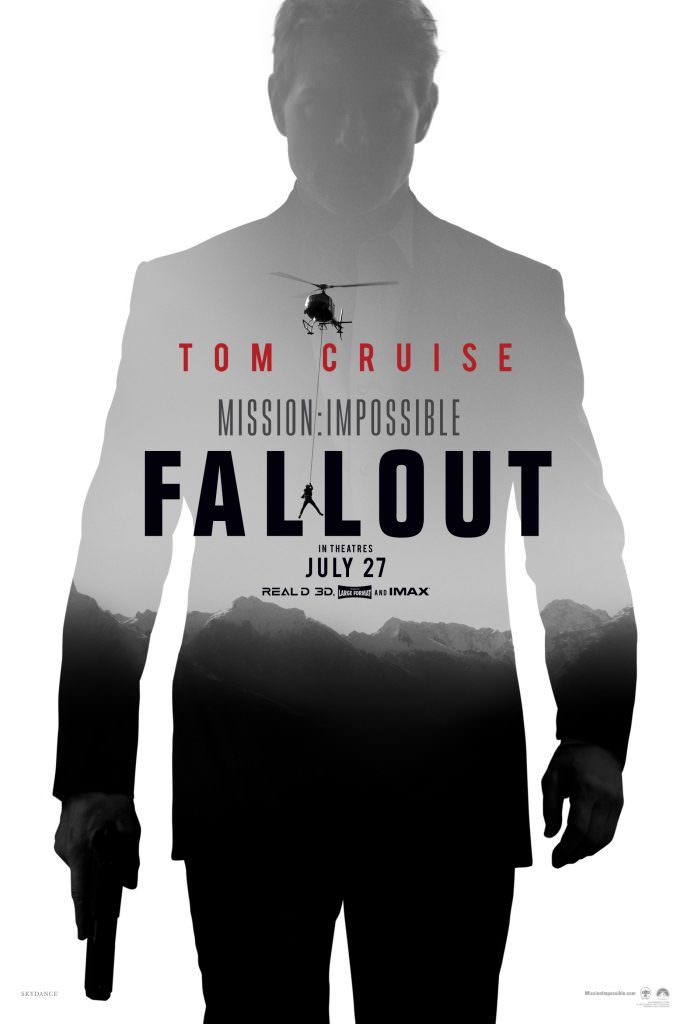 The image shows off Ethan Hunt's equal in every way, Rebecca Ferguson's MI6 agent Ilsa Faust. She made her first appearance in Rogue Nation and proved to be more than up to Hunt's penchant for finding himself in impossibly dangerous situations and pulling off incredible stunts to extricate himself. Ferguson, like Cruise, also chose to perform most of her own stunts during the film. Ferguson trained for five hours a day, six days a week, to prepare for that role. There's little doubt that, owing to the Golden Rule of the Mission: Impossible franchise, the stunts she performed in Fallout will make Rogue Nation's seem almost quaint by comparison.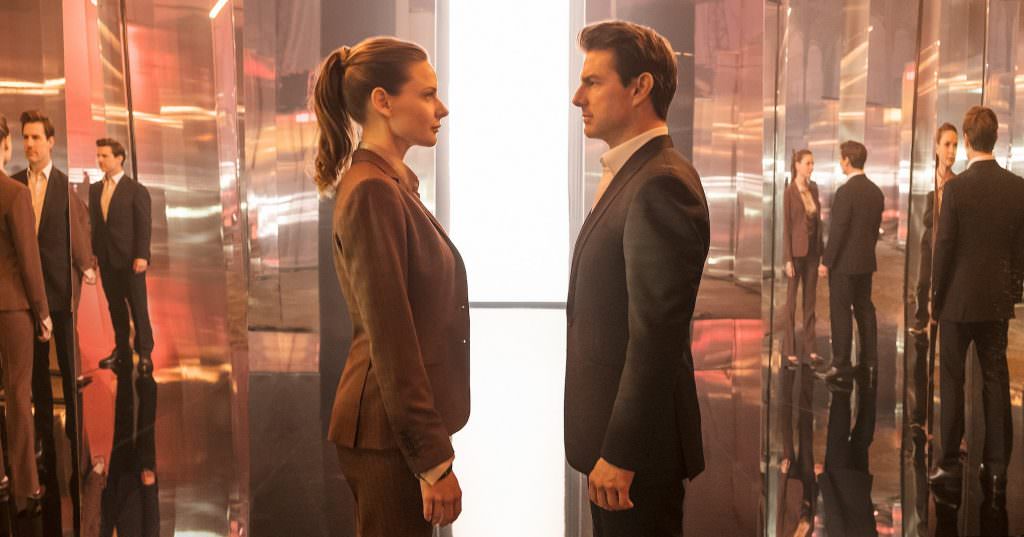 Fallout is due in theaters on July 27. Check back in with us for the first trailer, which will air this Sunday, February 4.