Christopher Nolan Reveals Riveting "Oppenheimer" Footage at Universal's CinemaCon Presentation
Theater owners have good reason for loving Christopher Nolan. The filmmaker has been one of the most outspoken champions for the glories and importance of the movie theater experience, and he's done his level best to provide both theater owners and moviegoers with the types of movies that are tailor-made for the biggest screen possible, from his Dark Knight trilogy to Inception to Dunkirk and Tene. A Nolan movie is as good a reason as there is to head to the multiplex.
So Nolan got the warmest greeting possible at this year's CinemaCon in Las Vegas, and he returned that warmth with explosive footage of his upcoming historical epic Oppenheimer, which stars Cillian Murphy as the titular physicist J. Robert Oppenheimer, the man who helped bring the atomic bomb into the world.
The footage Nolan previewed revealed one of the most distressing moments in Oppenheimer's push to create the bomb; during the testing phase, Oppenheimer was not certain that the test run wouldn't set the Earth's atmosphere on fire, killing everyone and everything. Oppenheimer went through with the test anyway. The world survived but was changed forever.
"In learning about that story, I wanted to be there in that room with them and see what that must have been like," Nolan said during Universal's presentation. "I wanted to take the audience there. To do so, I've assembled the most incredible cast and the finest technicians."
Nolan has made Oppenheimer's work during the Manhattan Project into a proper thriller with that aforementioned incredible cast. The quest for America to get the bomb was fueled by reports that not only were the Russians close to their own, but far more ominously, the Nazis were in pursuit. The footage Nolan showed included a moment where Murphy's Oppenheimer says: "I don't know if we can be trusted with the weapon, but I know the Nazis can't."
"Like it not, J. Robert Oppenheimer is the most important person who ever lived," Nolan said in Las Vegas. "He made the world we live in — for better or for worse. And his story has to be seen to be believed, and I am certainly hopeful audiences will come to your theaters to see it on the biggest screens possible."
The cast Nolan assembled around Murphy includes Florence Pugh, Matt Damon, Alden Ehrenreich, Emily Blunt, Robert Downey Jr., Gary Oldman, Josh Hartnett, and David Dastmalchian. His crew includes his longtime cinematographer Hoyte Van Hoytema, production designer Ruth De Jong, and composer Ludwig Göransson.
Oppenheimer hits theaters far and wide on July 21.
Check out images from Oppenheimer here.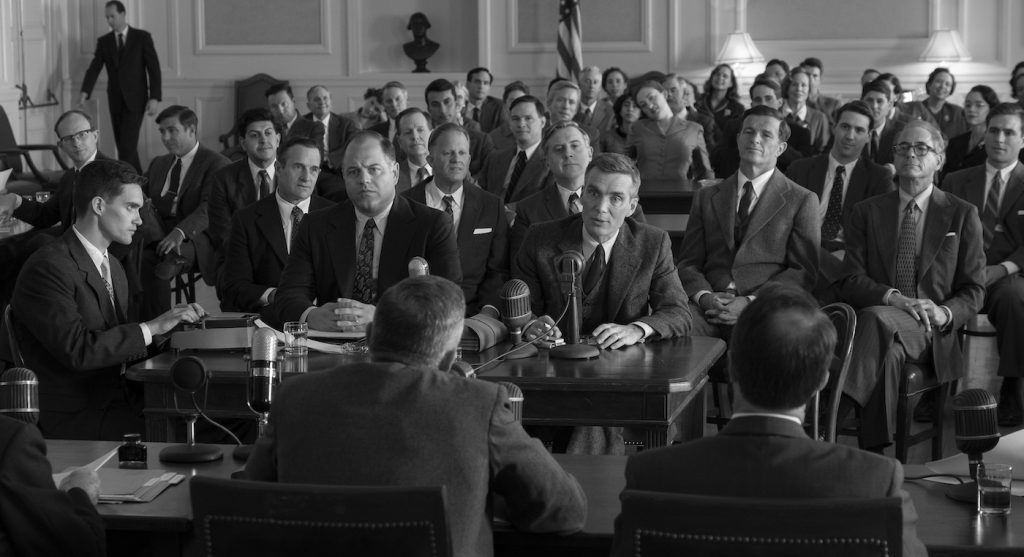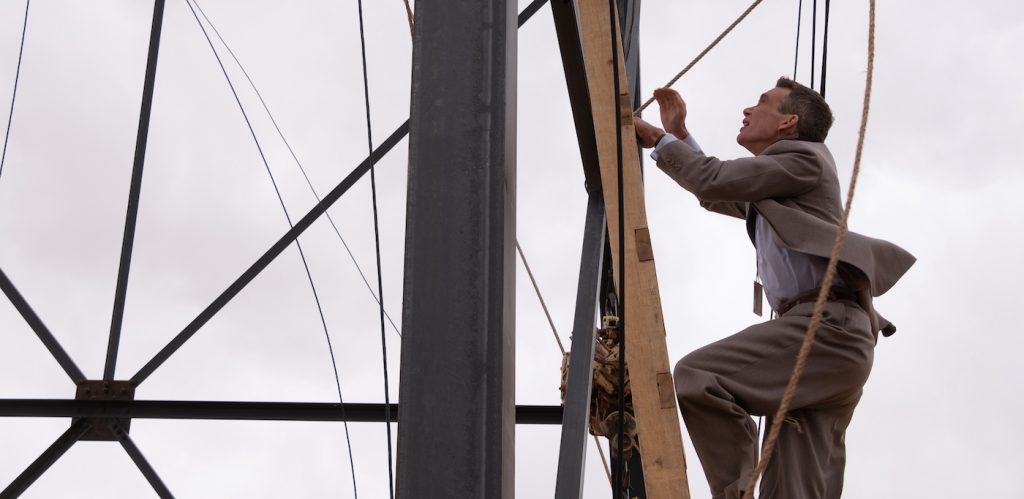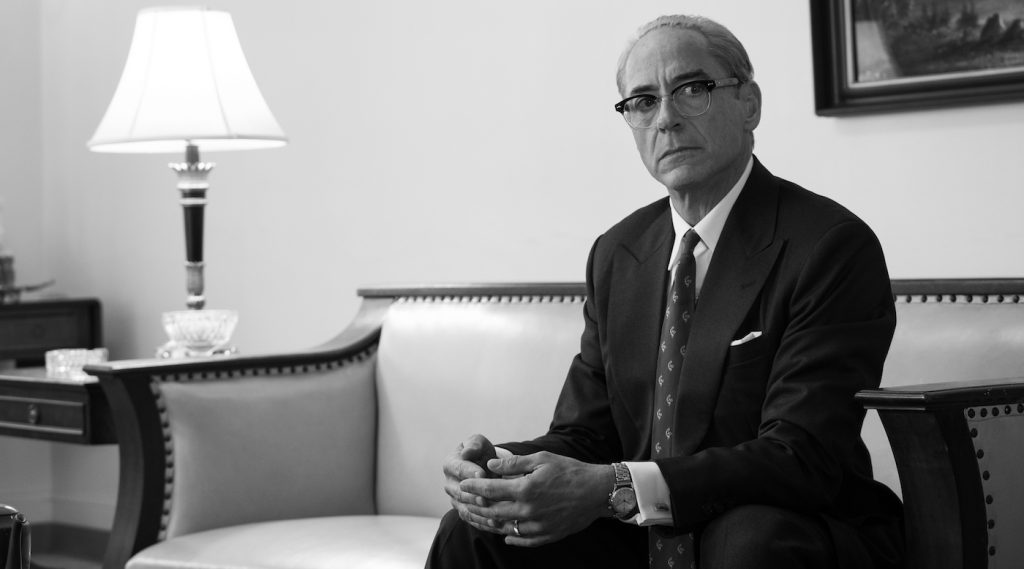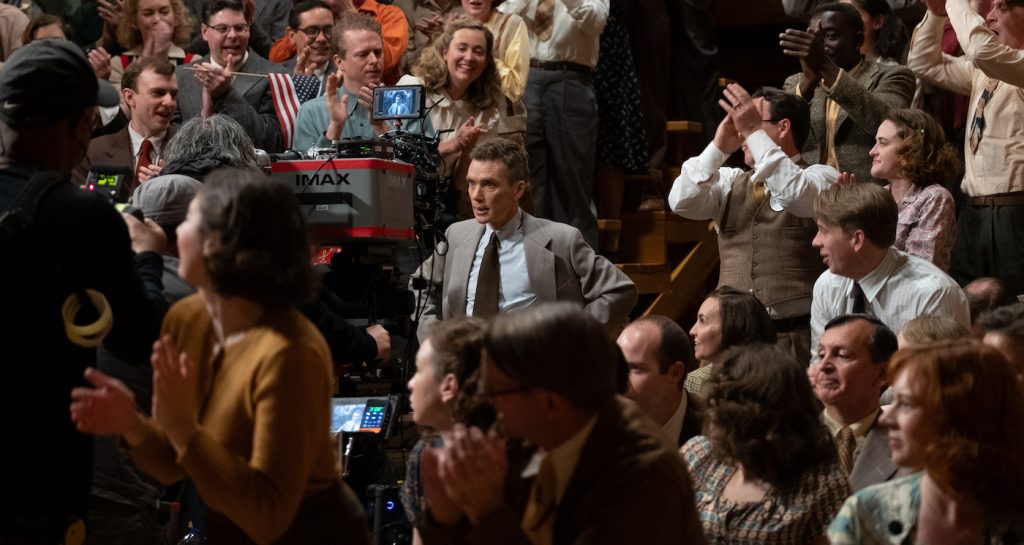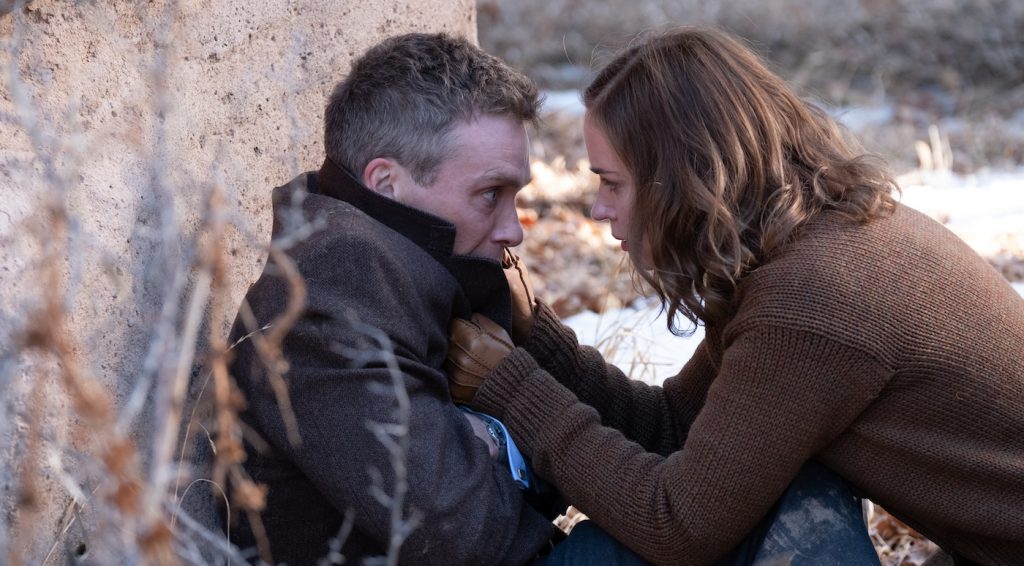 For more on Oppenheimer, check out these stories:
First "Oppenheimer" Trailer Unveils Christoper Nolan's Atomic Bomb Drama
Christopher Nolan's "Oppenheimer" Reveals First Image as Production Begins
For more on Universal Pictures, Peacock, and Focus Features projects, check out these stories:
New "Fast X" Trailer Finds Jason Momoa's Dante Taking on the Family
"Renfield" Stunt Coordinator Chris Brewster Sinks His Teeth Into Hyperkinetic Action-Comedy
James McAvoy Re-teams With Blumhouse for Horror Thriller "Speak No Evil"
Featured image: OPPENHEIMER, written and directed by Christopher Nolan