"Renfield" Stunt Coordinator Chris Brewster Sinks His Teeth Into Hyperkinetic Action-Comedy
Chris Brewster knows how to make a bloody mess. The stunt coordinator has been making the rounds in Hollywood for over twenty years now and reteams with director Chris McKay on Renfield, following their collaboration on The Tomorrow War (2021), where Brewster served as a fight choreographer.
This time around, Brewster sinks his teeth into a Dracula story that stars Nicolas Cage as the Count and Nicholas Hoult as Renfield, his familiar, who starts to question his evil behavior after falling for a stouthearted cop played by Awkwafina. The comedic tale juxtaposes entertainingly well with McKay's delightfully violent action sequences. The laughter is in the blood.
In creating the stunts, Brewster shares with The Credits that nothing was off limits. "My favorite meeting with McKay was when I told him this might be a little too far, and he goes, 'no, no, anything that starts off with 'this might be too far' is definitely on the right path.'"
Brewster shares how the collaborative efforts of special effects, visual effects, and the entire production team allowed them to pull off some of the goriest fight sequences in a film this year.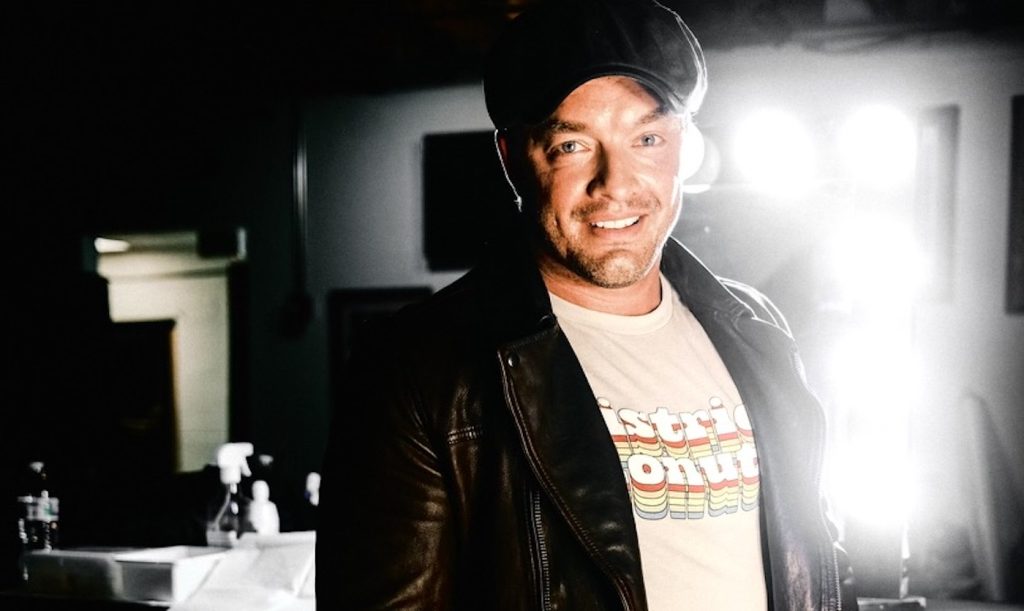 Did you and Chris McKay have an overall approach to the stunt pieces of Renfield?
We both have similar core values when it comes to action in movies. There are all based on the idea that every move needs to be character-driven and story-driven. We don't believe in action for the sake of action and want to make sure we're telling the same story through the action we're telling through the dialogue.
How did you two start to tackle your ideas in preproduction?
We broke down what we like and don't like about action sequences. Then we looked at the tone, the energy, and the style that we really wanted for this film. Once I got into his head and saw what he was really looking for, we started to get into the character design of how each character would move. Then we broke down the script and took each character and put them in those moments of the script where each piece of action took place. It was all built from the ground up.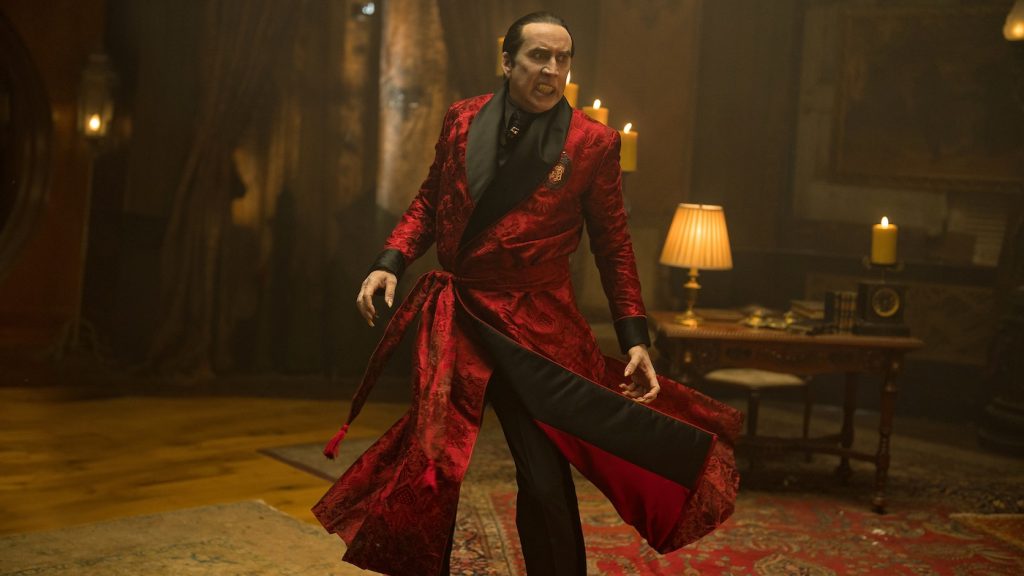 Since you mentioned character design, how did you want Renfield and Dracula to move on screen?
One thing that made action fun to work on in this film was that the characters were so very different. Renfield is old and has been doing what he does for Dracula for years. We wanted to design a style that was not technical but smooth in a way that makes it look like he's done it a million times. We avoided any specific martial arts form for Renfield, but since he was a soldier, we took military close-quarters combat and added simple flare to it. Because he's borderline indestructible, he fights without being defensive and is not worried about getting hit. Dracula has a very eclectic style. He goes from being the Prince with an elegant posture to turning into a bull, becoming more animalistic and more aggressive.
Another fun character is Tedward, played by Ben Schwartz. He acts tough but is essentially a mama's boy. How did you want to translate that personality into his fight sequences?  
Teddy is the most un-stylized fighter. He was the prince of the mafia, but he's not a tough badass. We created a stylized version of fighting that is not a martial arts version of fighting. Once he becomes familiar, he becomes this guy who has never thrown a punch but can now punch really hard. His fighting style doesn't have any technique. It just has a lot of power and a lot of impact to it.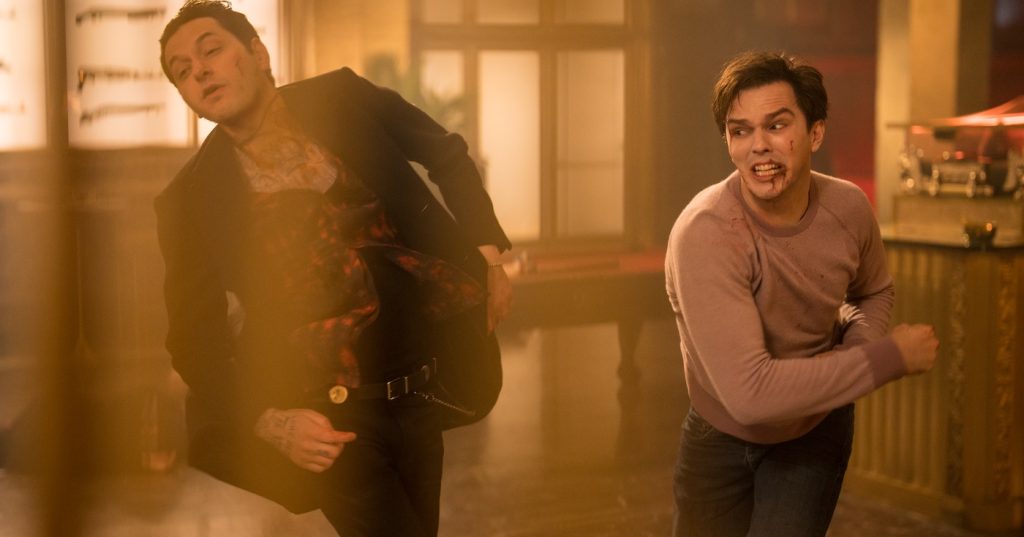 Is there any collaboration with the actors in designing their character's choreography?
With action design, it's our job to come up with a skeleton between taking McKay's vision and choreographing movement that works for the character. That is the skeleton. Then the actors really build the body onto the skeleton. They basically put their different nuance onto each move. Luckily, the actors on this show were absolutely out of this world. They were incredible performers and could remember the choreography really fast and then add layer upon layer of character and style to what they were doing.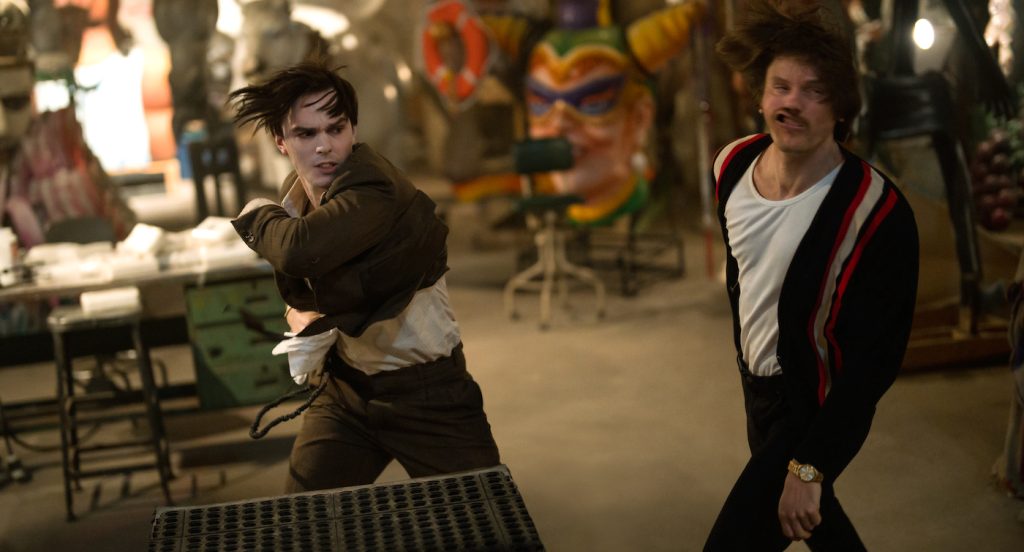 The tone of the action gets wildly entertaining. No holds barred. Did McKay let you run with your imagination?
Chris came up with guidelines for each piece of action, and to summarize it very briefly, he said if we have a single piece of action that doesn't involve Mortal Kombat-level fatalities then we are not doing our job. He told us from day one there are no handcuffs. He encouraged us to go way above and beyond and told us if he needed to, he'd pull us back in.
So scenes like when Renfield rips off someone's arms to use them as swords make sense now. That entire apartment complex scene was a ride.
There was so much wirework in that scene. We were three and four levels off the ground, so height was variable. We had lots of special effects and other things that could have made the set dangerous, but we had every single department head on our side, and we were all working together. We were able to pull off one of the most over-the-top action sequences that I have ever been a part of without injury, and everyone was happy.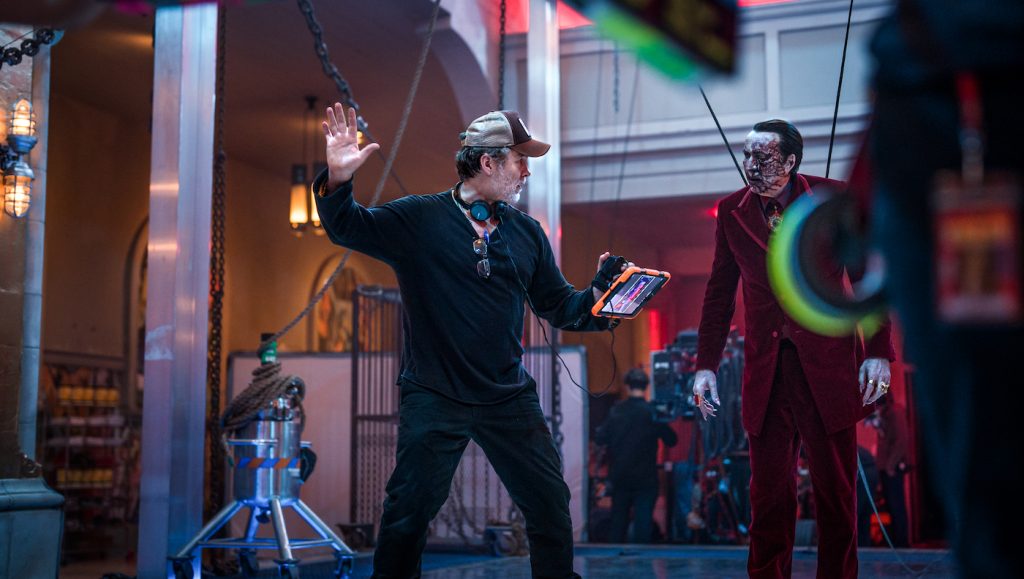 Another large set piece has Renfield rescuing Rebecca (Awkwafina) inside Mulates. How did you approach the massive fight sequence?
Chris McKay has us previs every piece of action before we went to camera. Previs is our concept of what we think the action could look like in the story. In doing that, it's like having a proper dress rehearsal before going to camera. So we basically got to design all the action, choreograph it, and rehearse it before we went to the location to shoot it. Everything is done in the prep work. Because we got to prep and build it, everyone was safe and we got to do some cool, fun stuff.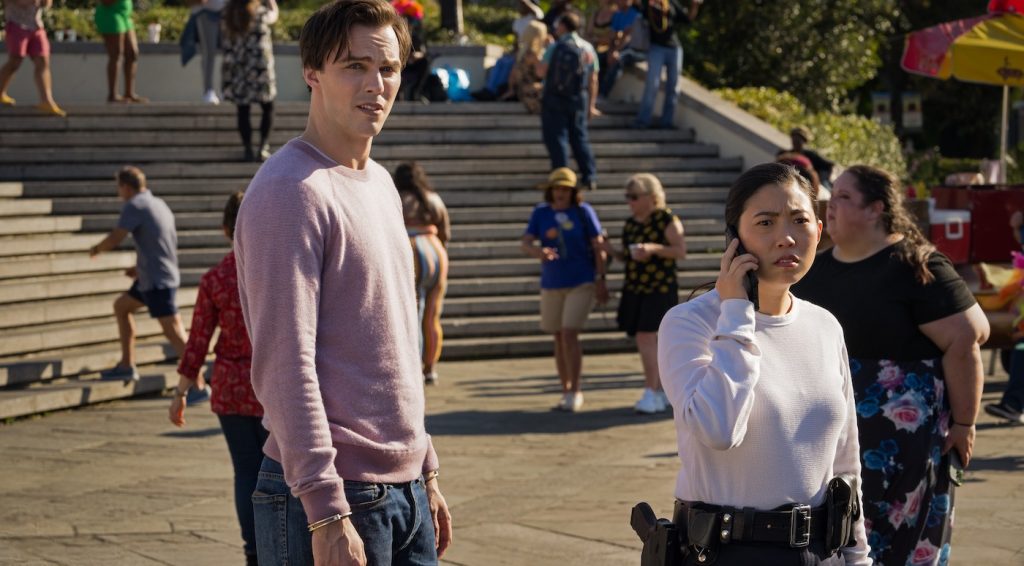 There were plenty of special effects, visual effects, and blood-laced makeup design in each scene. How was the collaboration among different departments?
Everything you see in this film is what you get when every department works together and is actually one large family. I have never been on a project that was as seamless from department to department as Renfield was. I think it starts all the way at the top with Chris McKay, all of our producers, and the whole production team made it so easy for every department head to communicate and work together. Every person who worked on this crew was incredible and amazing at their job. I really feel like the action specifically is a true testament to what happens when the crew works seamlessly together. It felt like we were surrounded by friends and family doing what we all loved to do. It was genuinely the best experience of my career.
Renfield is in theaters now.
For more on Universal Pictures, Peacock, and Focus Features projects, check out these stories:
James McAvoy Re-teams With Blumhouse for Horror Thriller "Speak No Evil"
"Scream" Queen Melissa Barrera Re-teaming With Radio Silence in Mysterious Monster Movie for Universal
Glen Powell Ready to Twirl in "Twister" Sequel With Daisy Edgar Jones
Featured image: Nicholas Hoult on the set of Renfield, directed by Chris McKay. Courtesy Universal Pictures.