"Being the Ricardos" Cinematographer Jeff Cronenweth on Lighting Lucy and Desi
Aaron Sorkin's Being the Ricardos follows Lucy (Nicole Kidman) and Desi Ricardo (Javier Bardem) during a hellacious week on set: in a blind item on his radio broadcast, Walter Winchell accuses Lucy of being a member of the Communist Party. While the show goes on and the beloved couple work to placate nervous executives, the film toggles between 1953 and flashbacks to Lucy's rise in the late 1940s, from a brunette limited to the radio to her rightful place as America's favorite flame-haired television comedian. And in black and white, we also peek into Lucy's mind as she works out scenes from the I Love Lucy show for maximal comedic effect.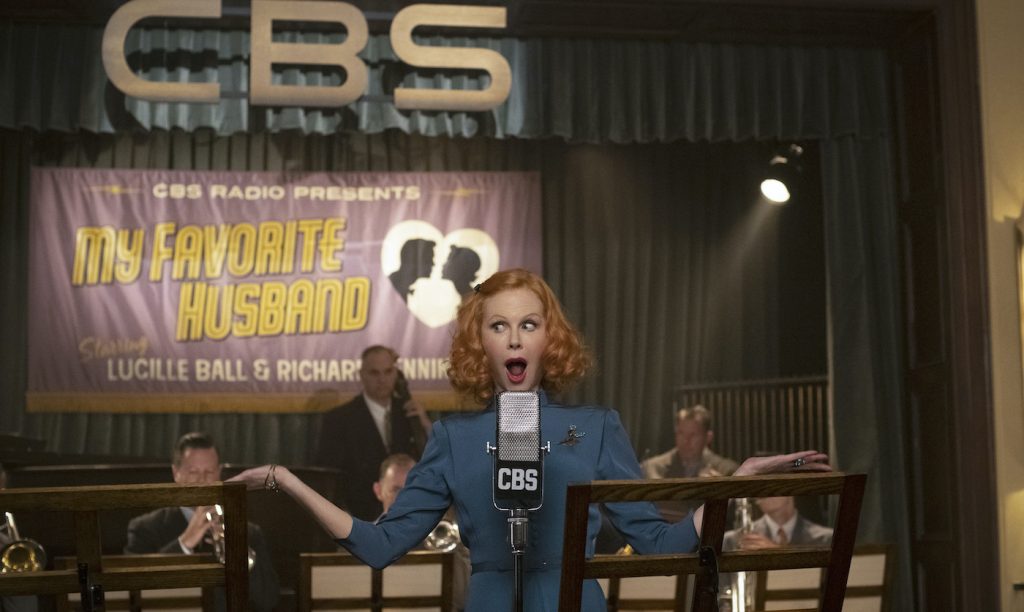 Often, the film is shot as a show within a movie — when the couple is in the studio, we see the full set, including period-correct lights and softboxes. "It wasn't always the primary light source for the cast, but it certainly was lighting the sets and was eye candy to look at when you're watching these performances," said cinematographer Jeff Cronenweth (Gone Girl, The Social Network). Watching the Ricardos filming or Lucy in her mind's eye, working out how a scene should play out, Being the Ricardos is a biopic of the birth of the modern sitcom as much as it's a portrait of marital strain and early 1950s politics and social norms (enjoy watching Lucy tell an office of all-male lawyers and executives that she's pregnant).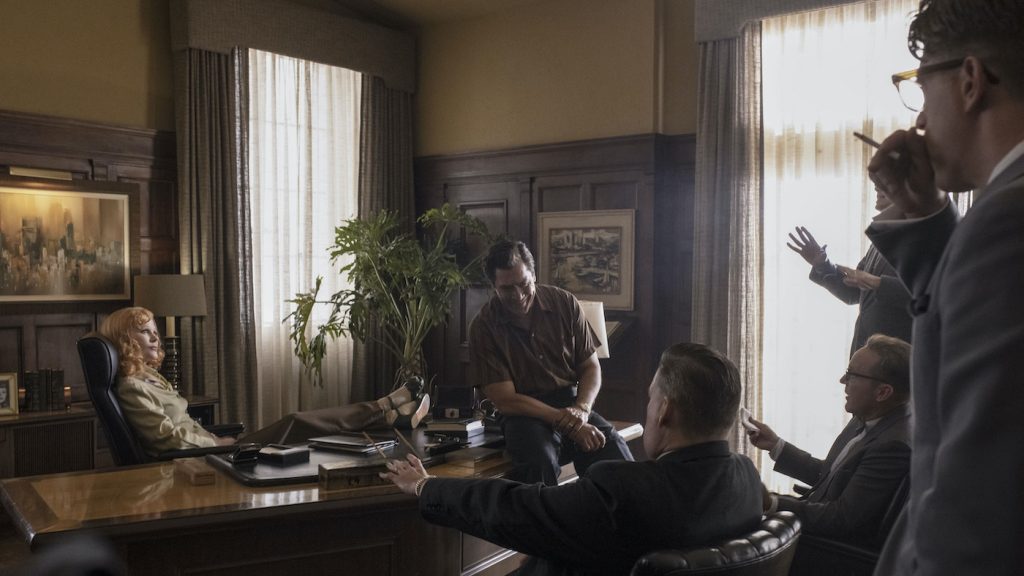 During the I Love Lucy era, series were typically filmed in New York, with a camera aimed at an on-set television, with that image sent to the country's network affiliates. Lucy and Desi, who opted to remain in Los Angeles, "didn't want that horrible quality that came from a kinescope. So Desi said, let's shoot it on film and I'll pay the extra cost, and henceforth they owned the rights to it," Cronenweth said. Their next decision was also unusual for the era — shooting in front of a live audience. Desi felt Lucy and the cast performed better with interaction, but the setup was a technical challenge in terms of the three cameras and lighting that had to be rigged from the ceiling. "They had to work out quite a complicated system to make it work, but once they did, people came from all over the world to watch how they were accomplishing their sitcom," Cronenweth said. "And sitcoms today are not that different from the structure they created in 1951 when the show first started."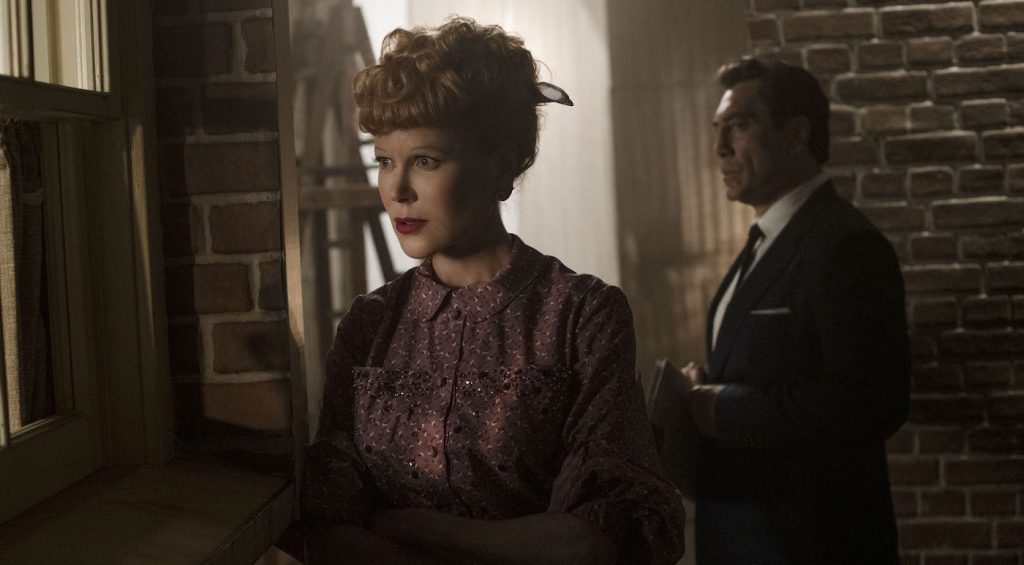 For Lucy's mental images of now-iconic scenes, Cronenweth had to weigh how far into vintage territory was too far. "My thought was, one, they only shot it that way because the technology at the time forced them to do that, and secondly, my audience is 70 years older than their audience is, and I mean that in terms of film education. Our audiences today are so knowledgeable of film, they watch Game of Thrones on their phone. I don't think they're going to appreciate a flat-looking shot I'm making in homage to the I Love Lucy show."
In color, the film is rich and bright. The DP sought a balance between darks and lights, avoiding a "dark for dark" mentality. "That's kind of a trend right now — DPs seem to be competing to see who can make the darkest movie. I thought that in this particular story, it would be great to have a lot of depth in light. On the stages there are points of light — you see the back of the stages, you see the back of sets, you see the backs of rooms. So you'd know where you are and it would have depth to it, but I would isolate [the characters] as individuals with a shallow depth of field, and let them be lost in that world through focus."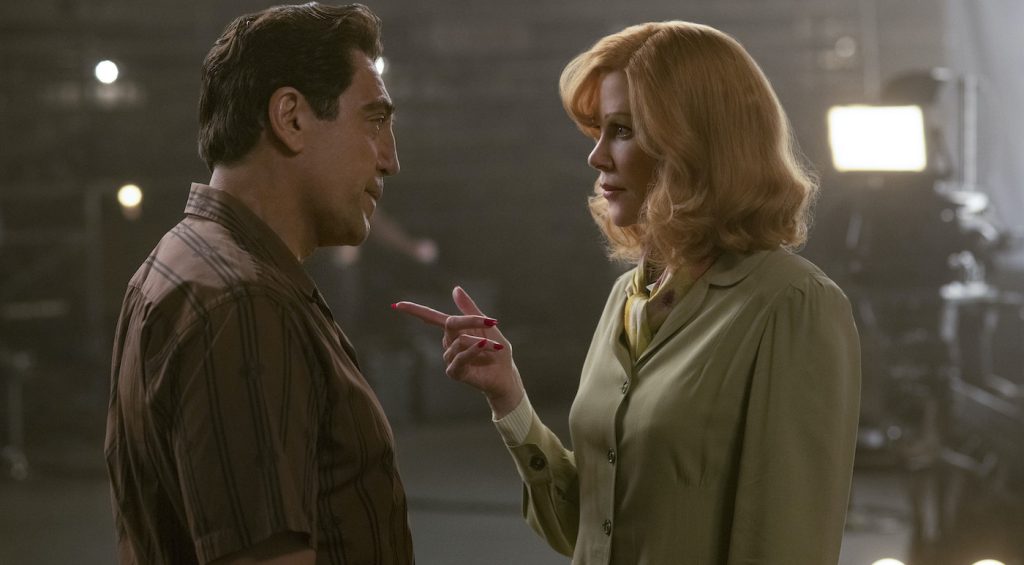 Working off the vibrant color palette from production designer Jon Hutman and costume designer Susan Lyall (we get a strong sense of long-suffering Vivian Vance as Ethel, here played by Nina Arianda, when she tries and fails to wear a va-va-voom red dress), Cronenweth embraced color in the movie's early 1950s present and then looked to still photography, including that of his grandfather, a Columbia Studios portrait photographer, to get a sense of how he wanted to shoot the 1940s. "I look at [that time] as fashion noir. They had slashes of light, they had contrast, and they made them look very heroic and super theatrical," Cronenweth said, pointing out that stills have long been shot in parallel with the film itself, but in the 1940s, "they had their own stage, their own set, they'd direct the talent, and that was the sole source of publicity for a movie."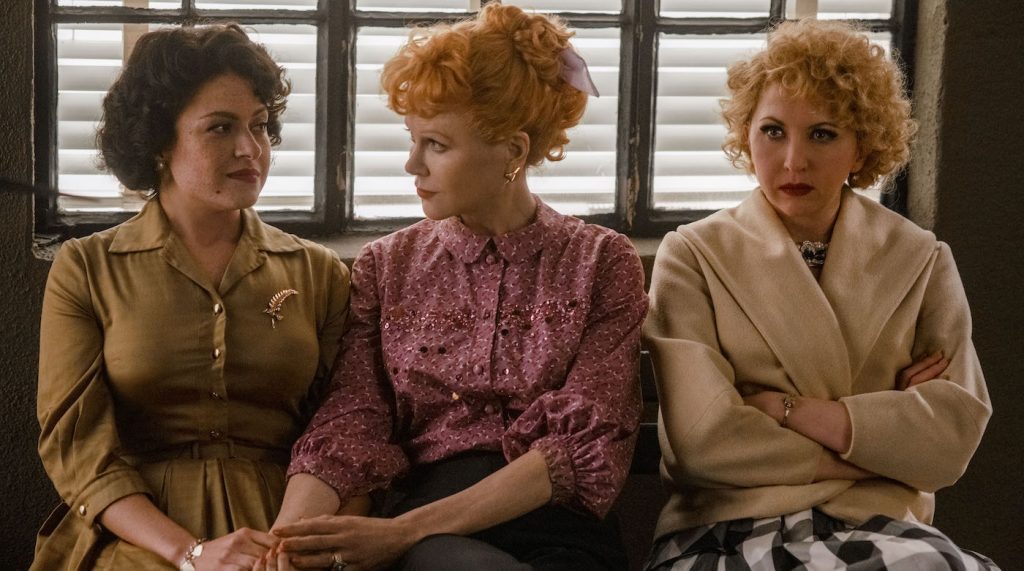 In the 1940s, we see Lucy trying to build her career, meeting Desi, and their unusual but mostly happy early courtship. Crossing into the 1950s, we witness their marital strain, Lucy's exacting on-set control (just because she was right didn't mean it was always well-received), and Desi's lack of respect from CBS higher-ups. In both eras, Cronenweth invoked a sense of visual nostalgia using a combination of a Red Ranger camera with Arri DNA lenses. He struck a balance with the DNA lenses, which are made from old glass that's been rehoused and recoated, with no two lenses functioning quite the same. "There's always that debate. When you're shooting an old movie, do you use old equipment to duplicate that?" Cronenweth pondered, but "they would use our equipment today if they had it in their hands."
For more on Amazon Prime Video, check out these stories:
"The Boys" Season 3 Teaser Reveals Release Date, With New Insane Superheroes Joining the Series
"The Tender Bar" Cinematographer Martin Ruhe on George Clooney's Heartfelt Adaptation
Aaron Sorkin on Having a Ball Making "Being the Ricardos"
"Being The Ricardos" Hair Department Head Teressa Hill on Wigs Done Right
Featured image: NICOLE KIDMAN and JAVIER BARDEM star in BEING THE RICARDOS Photo: GLEN WILSON © AMAZON CONTENT SERVICES LLC