"The Tender Bar" Cinematographer Martin Ruhe on George Clooney's Heartfelt Adaptation
Arriving during times that don't feel particularly tender, The Tender Bar is George Clooney's adaptation of J.R. Moehringer's book about growing up in the 60's and 70's-era Long Island, without a father. Instead, he seeks out surrogate role models in the house of extended relatives where his mother retreats, and in the local bar where his uncle tends. And, Clooney, of course, stays behind the camera here, leaving the acting chores to Ben Affleck as Uncle Charlie, who provides some practical philosophizing, and a steady male presence, to the young J.R., played at two different ages by Daniel Ranieri and Tye Sheridan.
But while staying in a director's chair he's increasingly comfortable in, Clooney brought along a familiar collaborator to oversee the cameras. That would be Martin Ruhe ASC, who's been working steadily with the thesp-turned-helmer since Catch-22, through Midnight Sky, the current Tender Bar, and next year's 30's-era rowing drama The Boys in the Boat, which will soon begin (Omicron willing) prepping in London.
The two met when Clooney was shooting the Europe-set, ennui-infused thriller The American, directed by Anton Corbijn. As for Ruhe's current collaborator, he says that Clooney is – as per his general persona – "pretty straightforward." He approaches projects with "some shots, some plans in mind," and Ruhe begins scoping out an approach "from the feeling, from our conversations – I know he's going to like to move fast. He's not shy (about) making decisions. He's also very visual. He comes prepped with some key frames, or key moments he has for the story, and that informs me pretty well for the rest. I try to get everything ready – then get space to move quickly. Then we talk about how to shoot."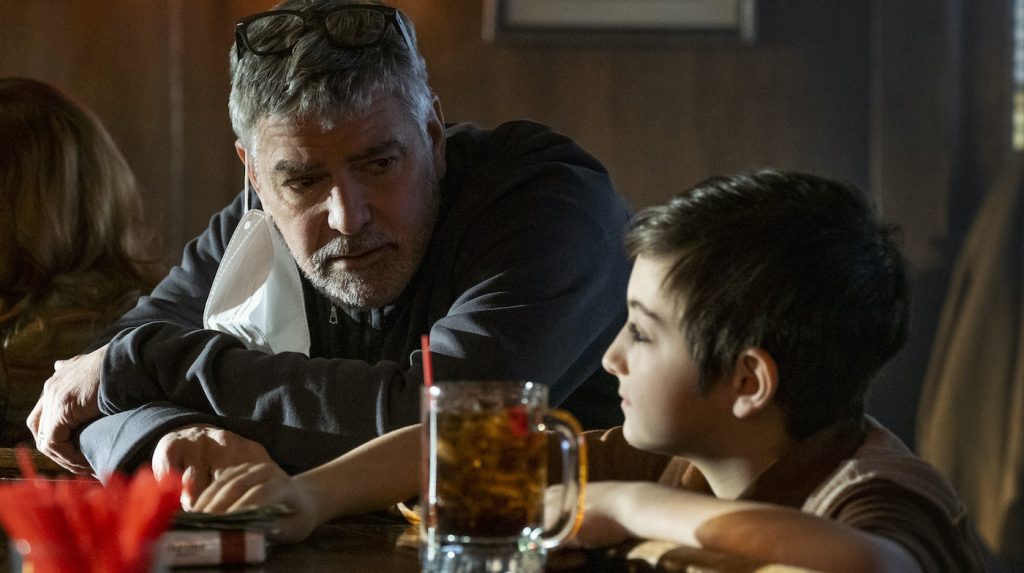 As for shooting a period piece, they both felt that a lot of the period films made now can seem too polished, too much like a product. "We studied films from the '70s, like Hal Ashby films, and Dog Day Afternoon," Ruhe says. And while that latter Sidney Lumet classic may not immediately evoke the idea of warmth, especially if one is shouting "Attica!" when surrounded by police, there was still a character-driven immediacy there which they sought to replicate.
They also looked at the photographs of Willam Eggleston, whose own immediacy and documentation of American life in the '70s used "heightened color; in fact, his colors can be shrill to the point of near hysteria," as the UK's Independent wrote.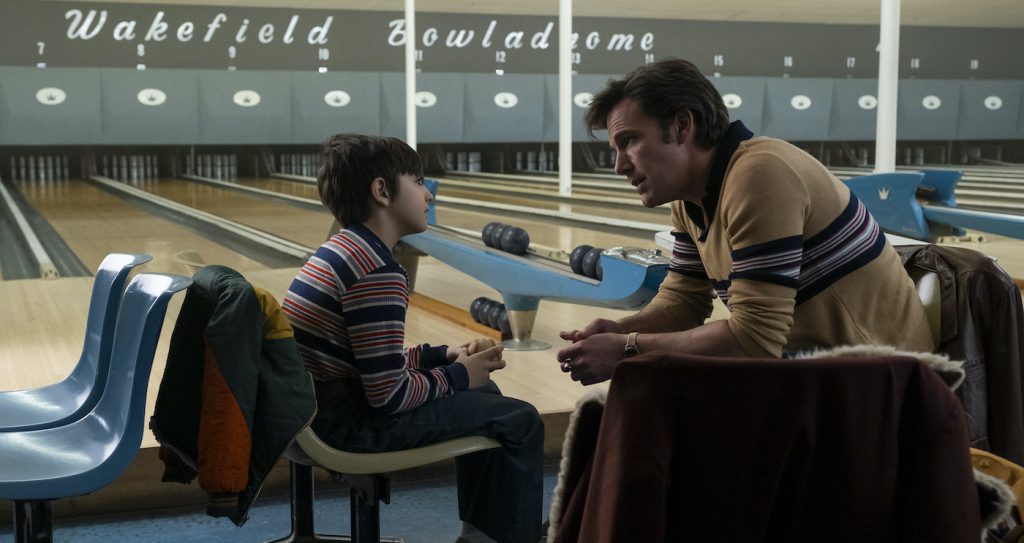 Ruhe's palette here, in conjunction with the work of production designer Kalina Ivanov, who he says already had a lot of Eggleston photos in the lookbook she'd prepared, couldn't be called hysterical by any means. Yet everything, from the fraying interior of the working-class home where generations of J.R.'s family take refuge, definitely feels lived in; a certain sense of documentation suffuses the work, certainly in the childhood sections.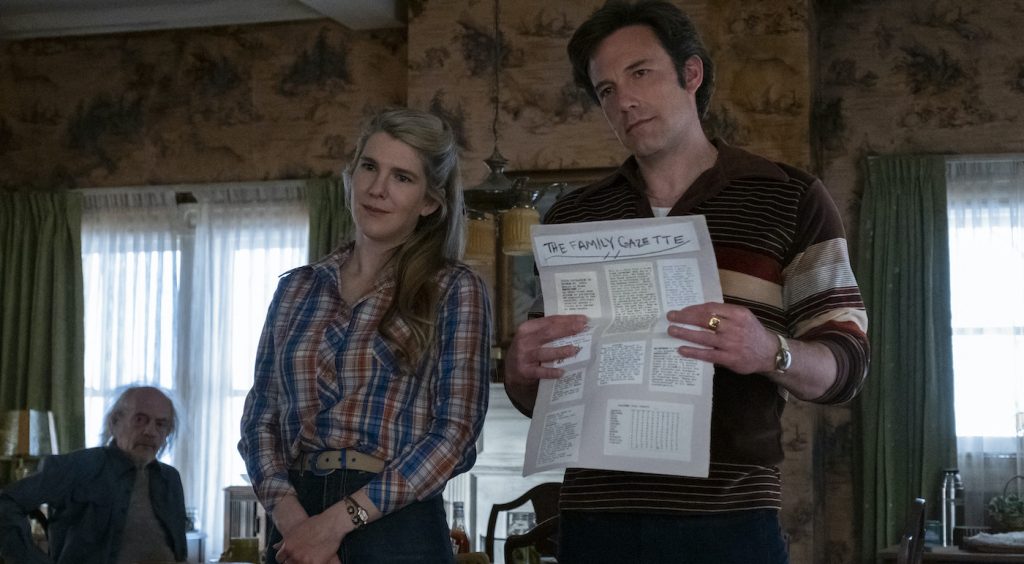 "It's a blue-collar environment, it had seen its best time in the '40s or '50s," Ruhe says. "It was looking good at some stage; when Pa dresses up, you see that (was) the time he was in good shape," referring to a scene where Christopher Lloyd, as Grandpa, dons an old suit to take J.R. to a school dads event, in place of his perpetually missing father.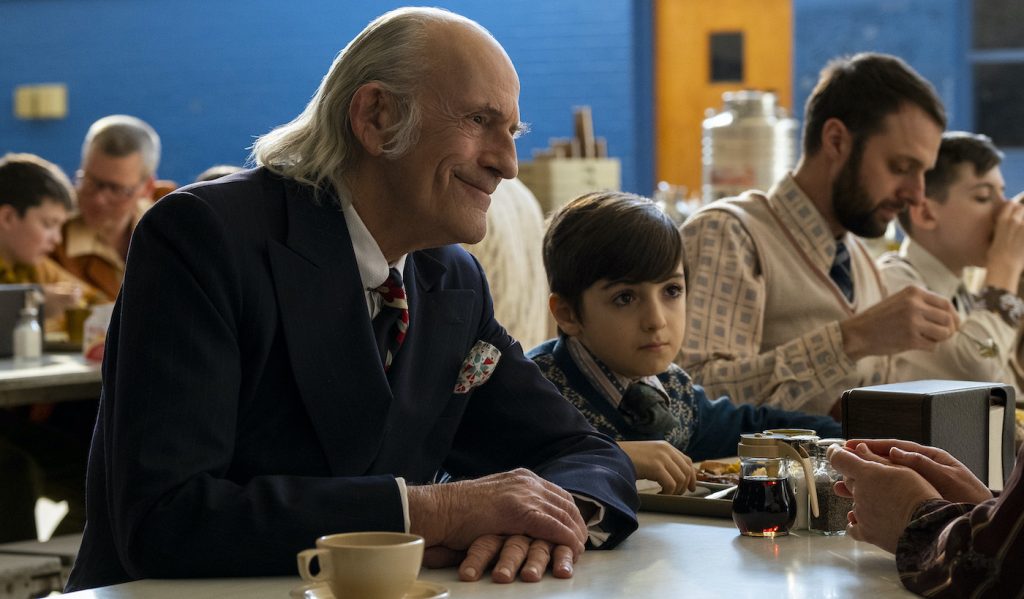 "My parents' home never changed, my grandparent's home never changed," Ruhe says of his own growing up, reflecting on the amber aspects of the set, given that the interiors were all on stage. Exteriors were shot in Boston, doubling for Long Island, a location switch prompted by Covid, even though "parts of Boston were still in lockdown."
To capture this pre-pandemic past, Ruhe used Angenieux Optimo Zooms along with one long Optimo, and some Cooke s4 glass, on an ALEXA Mini, and then the search was on "to find practical lighting."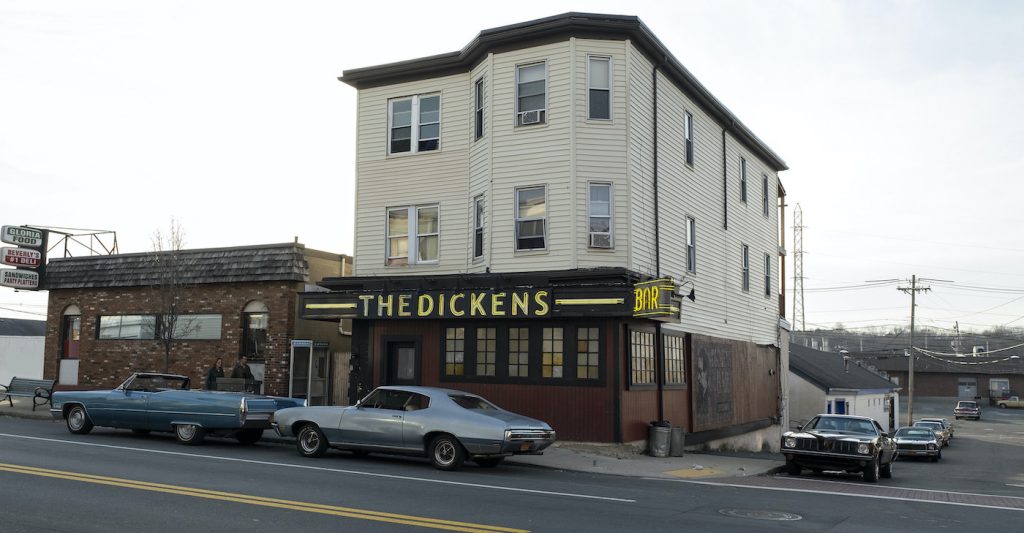 There was fluorescent lighting in a train station; by the time the 80's roll around, and J.R. is commuting back and forth to college, the tones, emotional and otherwise, run slightly cooler. Other fluorescents flourish (along with reflectors hung from the floor above) in an empty office building converted to look like the NY Times, where Moehringer begins his writing career, by correcting copy as opposed to writing it, which comes after a mutual parting with the Paper of Record.
Otherwise, for a lot of the practicals, "I used LEDs," which were both more "subtle," and better for speed, particularly some DMG Lumieres, provided by his gaffer, which he describes as having "a beautiful quality."
"This is a simple film," Ruhe says. "George wanted it to be a warm film. Not cynical, not distant. He felt in our times, you needed something warm."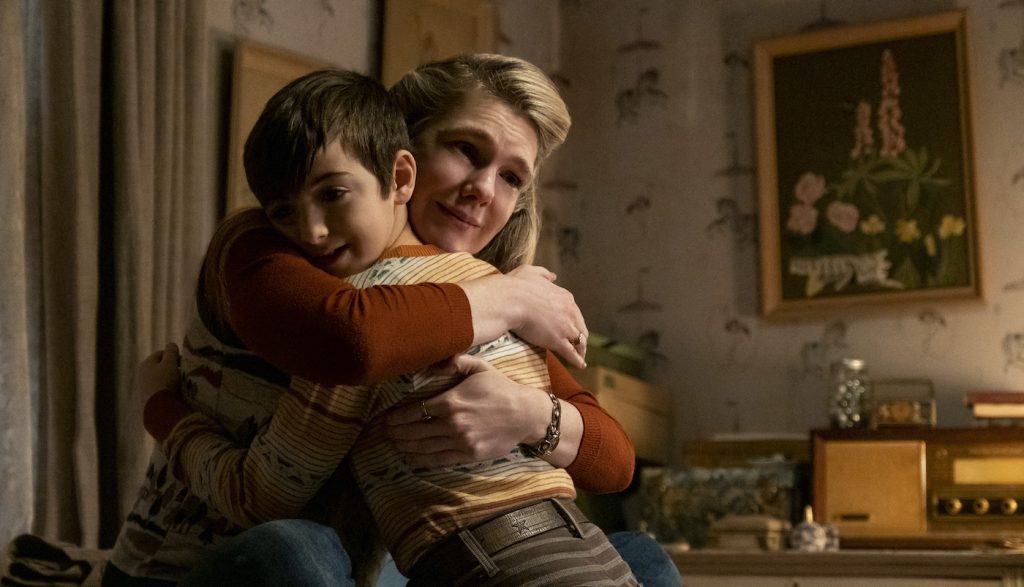 One intriguing complication was a two-minute car ride, around the block, when J.R.'s absent father suddenly shows up. "It was clear that George wanted it in one shot; it was a two-minute take, and he has to time it right."
Perhaps inspired by the single-take car ride Clooney shared with Brad Pitt when they tooled around Hollywood in Ocean's Eleven, the director "talked about it, and prepared with the actors, and then we went around the block," Ruhe says. There were two cameras hard-mounted on the car itself, and then a camera car following. "George had a monitor and could listen. I think we did two takes on that, and then we had the scene."
They had the whole movie, too, which was welcomed with reviews as warm and inviting as the bar in its title.
The Tender Bar streams on Amazon on January 7.
Featured image: BEN AFFLECK and TYE SHERIDAN star in TENDER BAR Photo: CLAIRE FOLGER © AMAZON CONTENT SERVICES LLC