Martin Ruhe on Shooting George Clooney's Catch-22 Adaptation
"Certain things I don't think we'd be legally allowed to do now," observes cinematographer Martin Ruhe, ASC, when reflecting on the prior attempt to bring Joseph Heller's classic, absurdist, and decidedly non-chronological Catch-22 to the screen.
That would be the 1970 Mike Nichols film version, which was somewhat of a commercial and critical bust at the time but has since come to be regarded in more classic "70's cinema" terms. But Ruhe was referring to things like how close live B-25 bombers were allowed to come to actors, including one memorable scene in the book, and earlier film (even more vividly memorable here) where a plane comes too close, and accidentally, and fatally, encounters one of the main characters.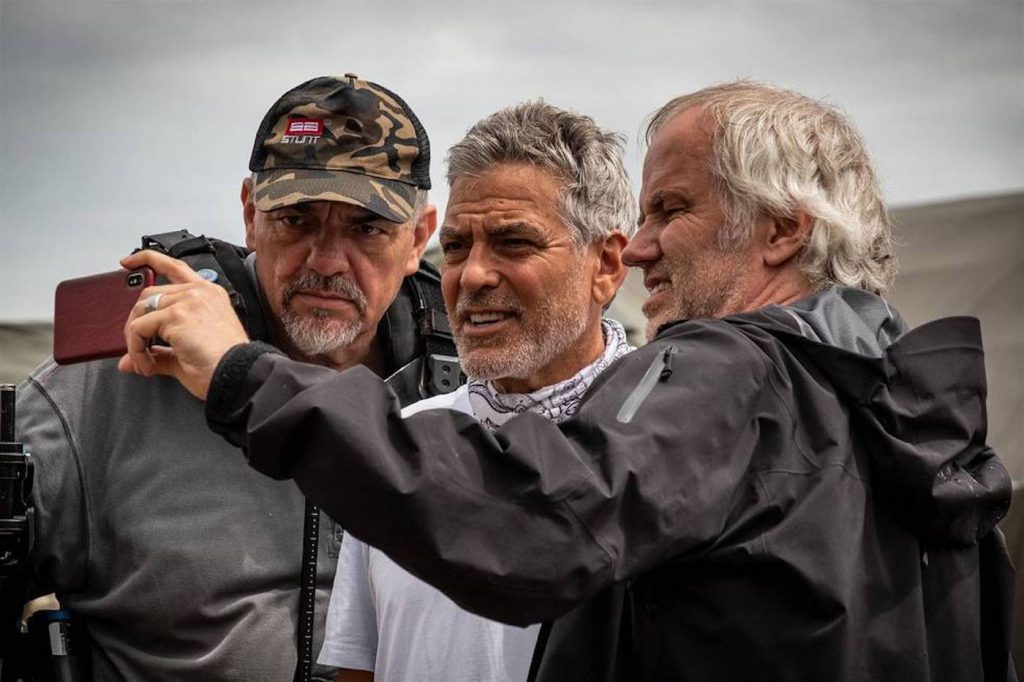 "They were more anarchistic than we were," he allows, referring perhaps to both Heller's 1961 novel, and the film that followed nearly a decade later.  And while most of the creative principles—producer/director/co-star George Clooney, Clooney's producing partner, director, and also a co-star, Grant Heslov, and director Ellen Kuras (each directing two of the series' six episodes) did watch the earlier version, Ruhe says, they didn't do it together. And concluded, he adds, "that's not what we want to do."
Certainly, the approach was different, with the book being smoothed—to the degree it can—into a more strictly linear timeline, by writers Luke Davies and David Michôd. And while the new version had to make do with only two functioning B-25's this time around, thanks to digital effects, the story is able to more sharply emphasize both the peril and claustrophobia of those bombing runs. Heller himself had been a bombardier in a B-25, flying close to 60 missions, while his stand-in in the novel, John Yossarian, here played in a breakthrough performance by Girls alum Christopher Abbott, seeks to have himself declared insane (the basis of the title's famous "catch") since he's at the mercy of a base commander who keeps arbitrarily raising the bombing run count every time he thinks he's completed his missions and can go home.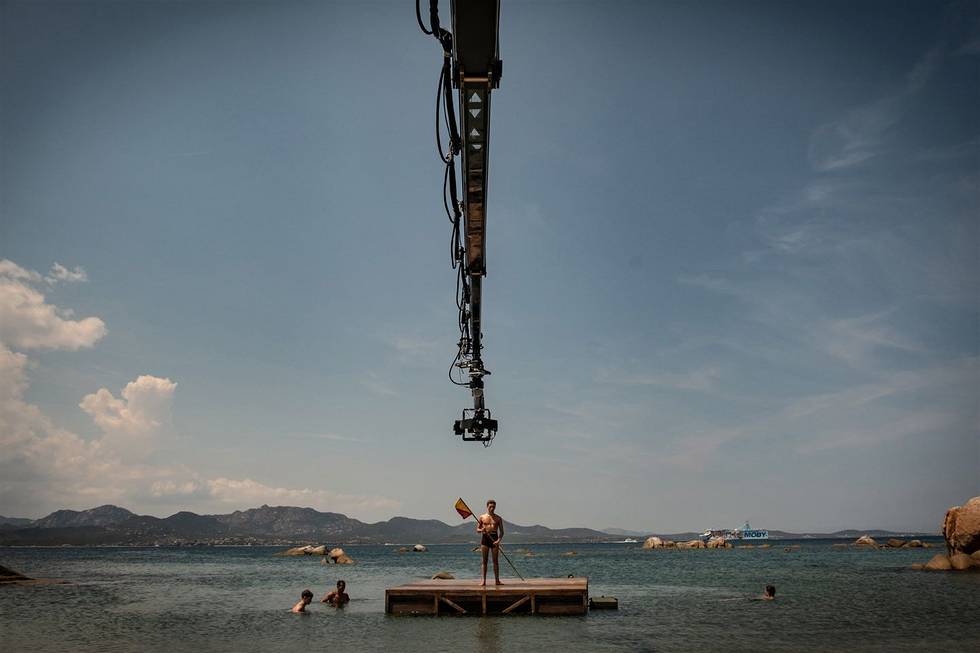 But, despite lifting some aesthetics from an earlier time—Ruhe says "we used quite a lot of zooms, that's a 70's reference!"—they had plenty of tools not available then. Among them were the ALEXA Minis (with Cooke S4 lenses), often atop of Steadicam gear, to follow the actors around base, while on leave in "Rome"  or elsewhere (usually doubled by other Italian towns) while marching, or fleeing danger. "Lots of Steadicam when we weren't in the air," Ruhe says.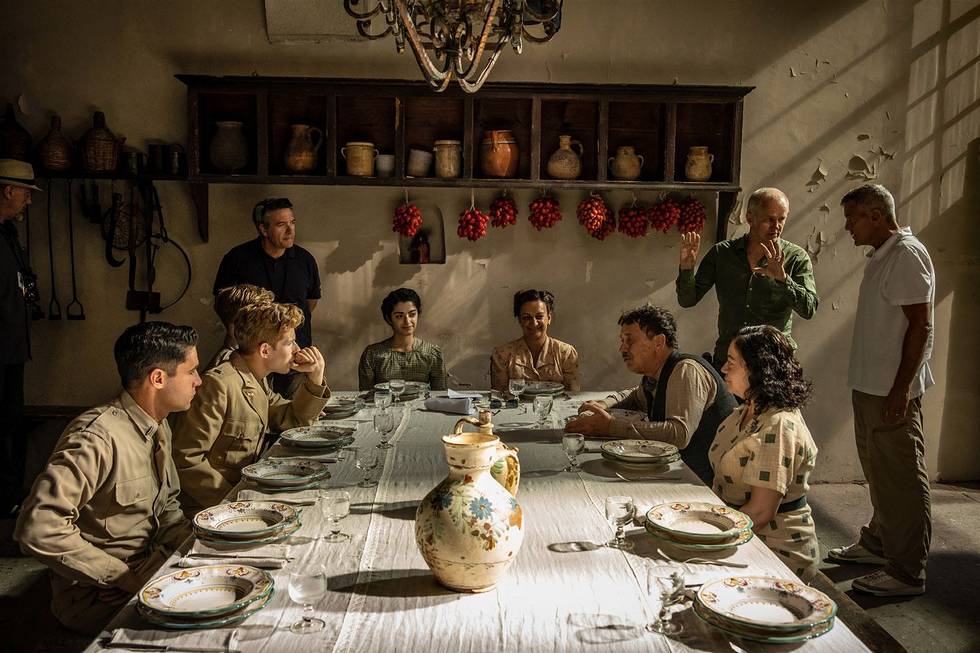 But when they were in the air, they were even more "mini," using smaller 4K Flare cameras from IO Industries, which themselves are better known for their industrial applications. They were used in "claustrophobic" spaces like the airplanes, where scenes would often find Ruhe "with a handheld camera. I would sometimes almost sit on the actor's lap when we shot (as we) tried to maintain the entity of the plane." Along with the terror of being inside it while the plane next to you, or members of your own crew, are being shot.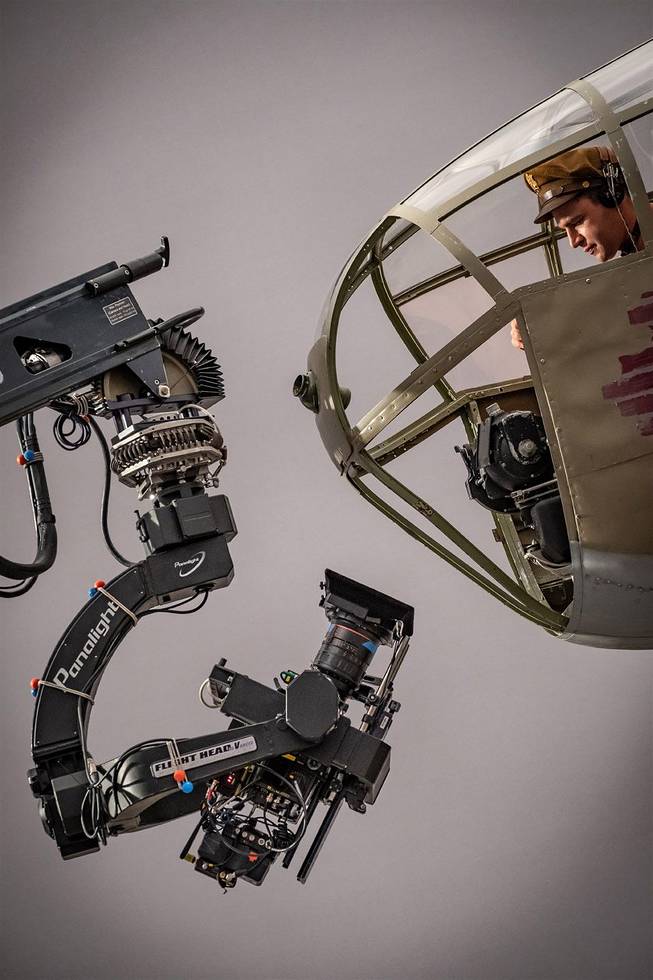 During one sequence where bailing out becomes necessary, those same Flares were deployed by "a stuntman with a camera on his head filming other guys in the parachute jump."
But this wasn't entirely a "guerilla"-style shoot—there were also days at Rome's fabled Cinecittà studios, for a lot of interiors, including those claustrophobia-inducing airplanes. Ruhe was not only on the proverbial actors' laps but careening with them as well, as the mock-ups were both "on a gimbel, then on a bladder," to approximate the different motions of flying—or being shot down.
Ruhe also had the benefit of working with the same Italian crew he'd used during his previous collaboration with Clooney—also set in Italy: The "art thriller" The American, helmed by Dutch director Anton Corbijn. "I loved that experience," he says of the film, "and when I get to Italy, I love to work with these guys."
The collaborations extended not only from the familiar, like Clooney and his crew, but to new partnerships like production designer David Gropman and directors, like Kuras, who is herself a renowned cinematographer (Eternal Sunshine of the Spotless Mind, Scorsese's current Dylan doc).
Kuras "came on board a little bit later, due to other commitments (and) was pretty close to George's vision." But he did allow for a kind of shorthand between them: "sometimes it's faster, you feel like you're talking about the same things."
As for Gropman, whose numerous design credits include Life of Pi and Fences, "everything was so well researched, it was very easy for me." The sets were so complete—not just in Cinecittà but all the exteriors in Sardinia, where the production was primarily based—that "you could shoot any direction," which Ruhe finds is not always the case with most sets. "It was really beautiful."
The research included Gropman sharing not only "a lot of pictures from that time, but also pictures of Heller's base where he was stationed." Additionally, "George put up some newsreel footage," which happened to be in color but had a "very limited contrast range.  Based on that, "we added quite a bit of grain to the film. We wanted a texture and warmth to it, to feel the heat," not only in a metaphorical sense but from spending a whole Italian summer in a small tent by an airstrip.
Later, Ruhe found himself in Los Angeles, or more specifically Santa Monica, at one of the locales for post house Company 3, doing color grading, with Clooney and Heslov there with him. "They're real filmmakers—they want to do the grading," he adds.
Their filmmaking chops also helped move the entire company through the logistics of shooting the whole period mini-series in just 65 days—practically like a military operation in its own right.
"George and Grant like to move fast," he says."We had a pretty good idea where we wanted to go."
Straight into, and through, the same war that Capt. John Yossarian spends the whole story trying to escape.