"Lovecraft Country" Production Designer Kalina Ivanov on Melding History & Fantasy
Production designer Kalina Ivanov's work on Misha Green's Lovecraft Country was one of world-building and resurrecting. The world-building—which included creating more than 162 sets, challenged Ivanov and her team to create haunted houses, a Korean hanok home to a mythical creature, and a pirate ship (to name a few). For the resurrection portion of her work, Ivanov recreated Tulsa's Greenwood district, known as "Black Wall Street," the site of the 1921 Tulsa race massacre, for the series' penultimate episode "Rewind 1921." The Tulsa massacre functioned as a fulcrum for a lot of the hurt, horror, and healing that take place in  Lovecraft Country's brilliant 10-episode run.
Lovecraft Country is set in the Jim Crow era and follows the surreal journey of Atticus Freeman (Jonathan Majors) and Letitia Lewis (Jurnee Smollett) as they criss-cross the country in search of Atticus's missing father and the missing pages to a mysterious book of magic. Yet the series traverses real historical events, not only the Tulsa massacre but the lynching of Emmett Till in 1955, blending these historical horrors with supernatural doings that include body-switching, time travel, and more.
We spoke to Ivanov about her work on the series, which she calls one of the most meaningful in her long, distinguished career. This interview has been edited for length and clarity.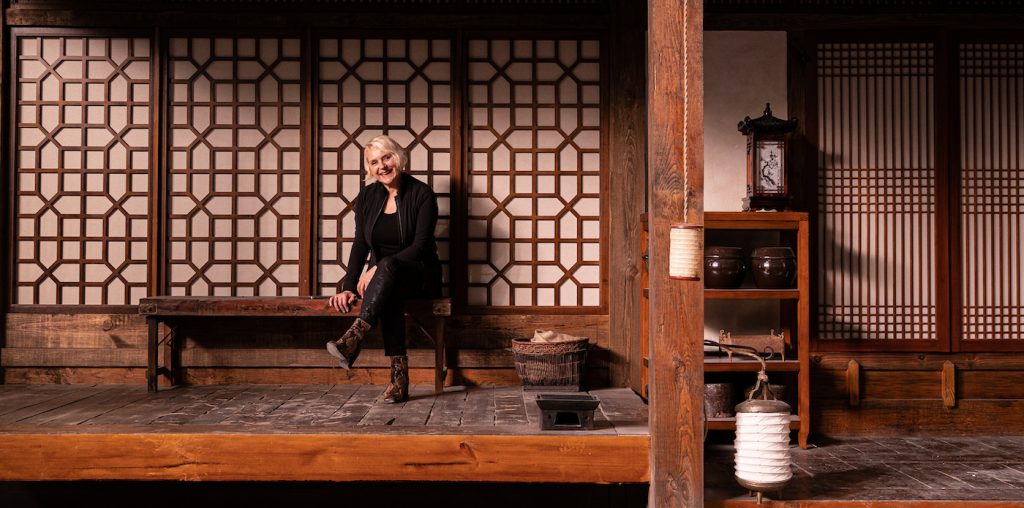 What were your initial conversations with series creator Misha Green like?
The very first thing I asked Misha was how grounded in history do we want to be? Creating the reality of the characters was a very important springboard to start from. What Misha said was, 'Let's be very historical when it's Tulsa and Emmett Till and we're representing actual historical events, and then let's be bold and all bets are off. You're free to interpret those parts however you like.' She was really open and wonderful, which was freeing because it gave me the opportunity to look at the 50s with more of a modern eye, particularly with the fantasy sequences.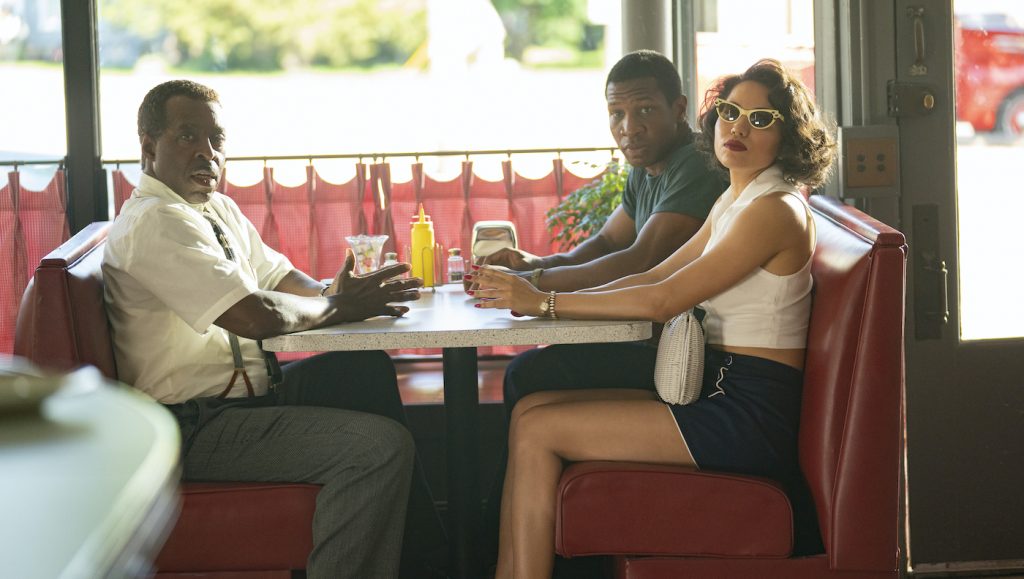 How did you create a cohesive visual palette when the show pivots from historical events to supernatural scenarios?
From the very beginning, I wanted to start with grounding the series in the real look of photography in the 1950s but then add a very specific color palette. You look at the series and you see how all the Black characters wear really beautiful jewel tones. Color was part of the Black experience and Black look for me, and I kept the much darker, monochromatic, sinister palette for the white people. Some of [the series] drew from Afrofuturism, but all of it was rooted in the history of African Americans, that's why it's coherent, that's what's guiding you in all the episodes, even in the Korea episode. My goal was to bring a richness of the Black experience in terms of the color palette.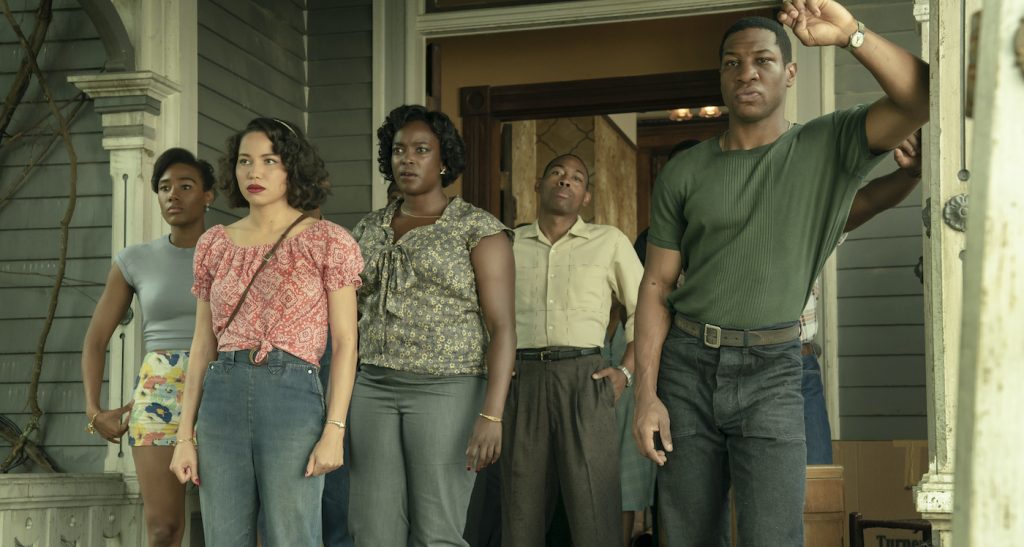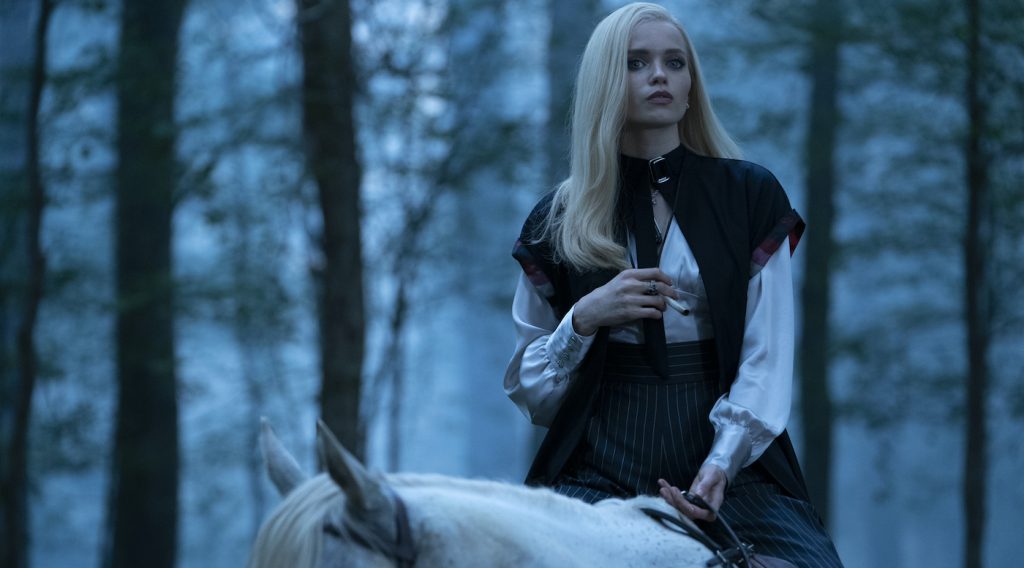 Episode 6, "Meet Me In Daegu," which is set in Korea during the Korean War, felt almost like a mini-movie in the middle of the series, yet it was also, of course, a crucial piece of backstory to Jonathan Majors' character Atticus Freeman. Did it ever feel like you were making a series of films? 
What I really wanted to preserve from Misha's vision was the boldness and grandness. In Korea, we created a very authentic hanok, the house where the main character (played by Jamie Chung) lives. Yet, we still made the choice of the red bed, and a very particular kind of bed which really doesn't exist, and put it in the middle of the room to make it a kind of altar. There's a sense of theatricality when we're producing all the sets, and perhaps that's what holds it all together. They are different movies, though, and I remember thinking when I got to the Korea episode, oh my god, I finally get to do a Kurosawa movie! I love Ran, it's one of my favorite movies, and I was like, okay, this is my time! Then I dug into Korean films, of course, and you're making these different movies, but with an aesthetic throughline that goes through every episode. I finally got to go to Asia, which has always been my dream, even though I haven't stepped foot in Asia.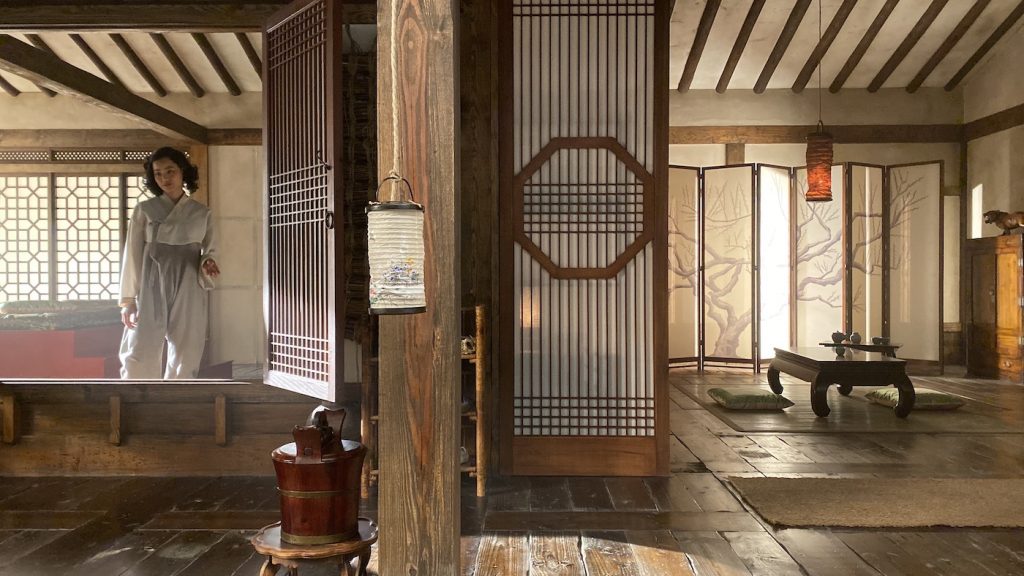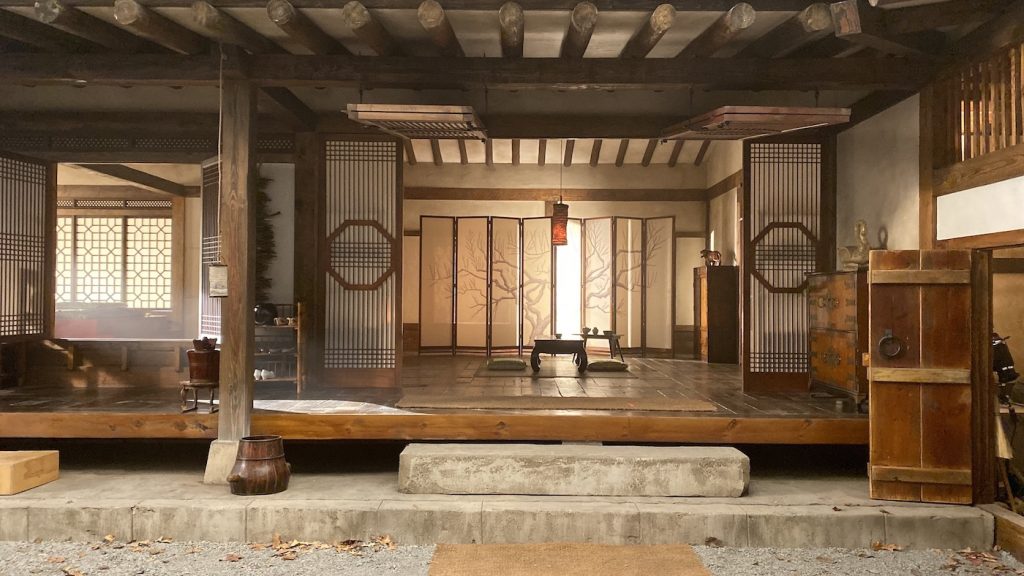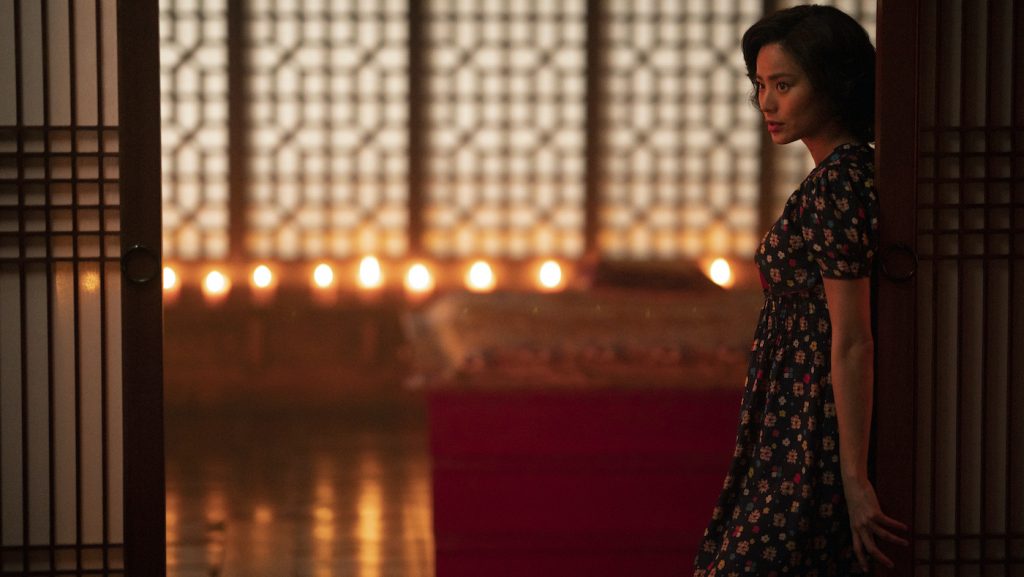 The major sets—the Arkham Lodge in episode two, the hanok in episode six, the big house where Leti and Atticus live—seem like such massive builds. How did you pull these off?
Just from day one, I had to make eleven big sets. Misha is on record saying we had 162 sets. It was very much a heavy-set building show. We had one double stage, two regular-sized stages, one warehouse stage that could fit many sets, then we had the backlot where we built the Negro Travel Agency. Then there were all sorts of other buildings. I'm very much a believer in doing things practically as much as you can and then extending the sets via VFX. It's the best for the actors because they feel the environment.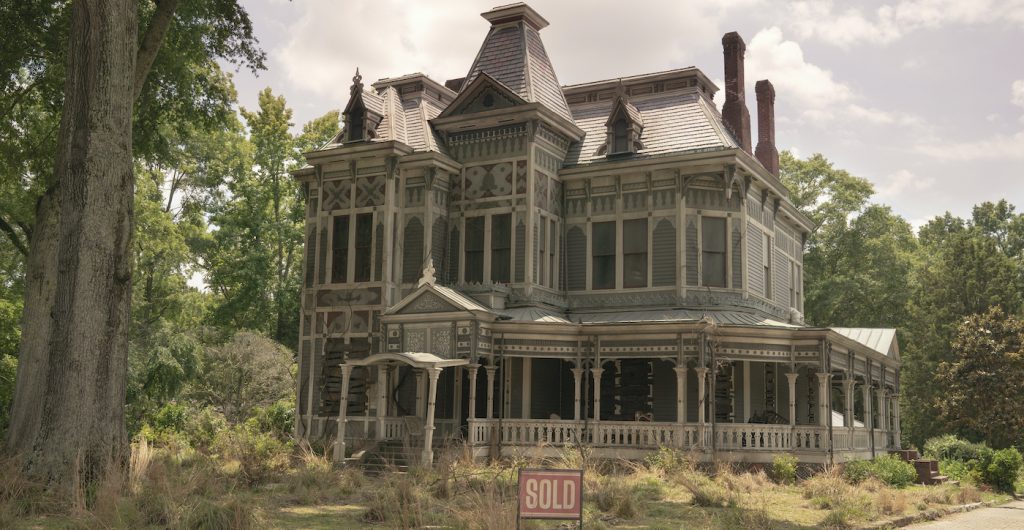 How did you recreate Greenwood Avenue in Tulsa for episode nine, "Rewind 1921"?
We went to Macon, Georgia, to get the scale, which was very important to recreate so you can really feel the pain when it gets destroyed because it was magnificent. It was like a French boulevard, it was so huge. But Macon had trees, so Kevin, our VFX supervisor, had to erase all those trees in post, which was painstaking. The collaboration between all the different artists and departments was so strong, and everyone was so passionate about it.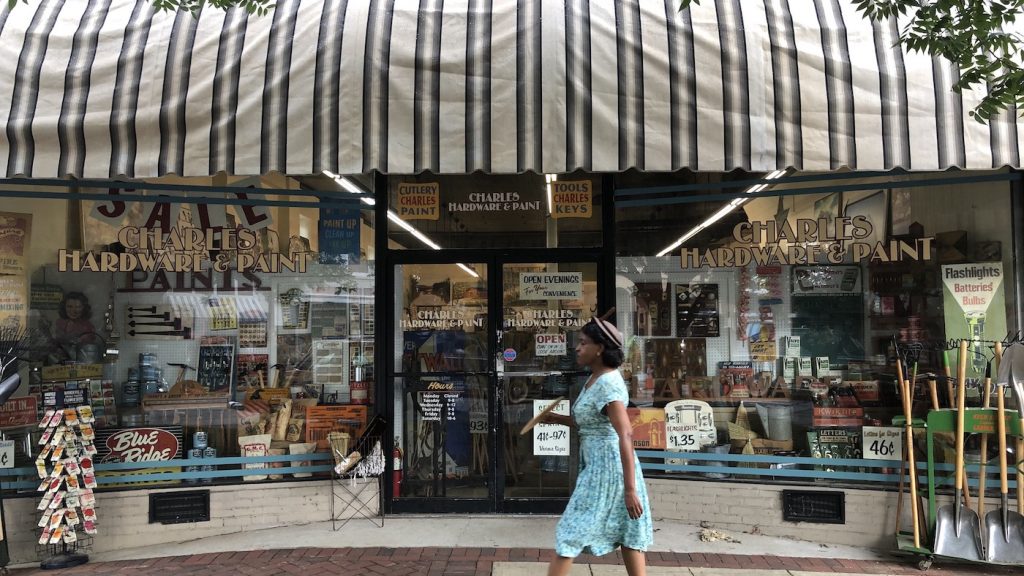 And you also built a pirate ship, incredibly.
Let's talk about the pirate ship! We built that for one episode. For one scene, literally one scene, and then we had to destroy it. We put seven cameras on it, it was one take, that was it, bye-bye pirate ship. I could go on and on, every episode was so full of delightful challenges and problems to solve, great, magnificent technical problems. Like creating tunnels submerged in water, how do you keep the scenery from falling apart? We had to submerge a sample of the set in water for a month to make sure the paint would hold. For me as an artist, I'm at that point of my career where I want to be challenged. Lovecraft Country didn't feel hard because I was so passionate and loved every department, I learned so much, and we all elevated each other. It goes to show when you have good writing, good subject matter, people will come. We were just as intensely passionate on the last day of shooting as we were on the first.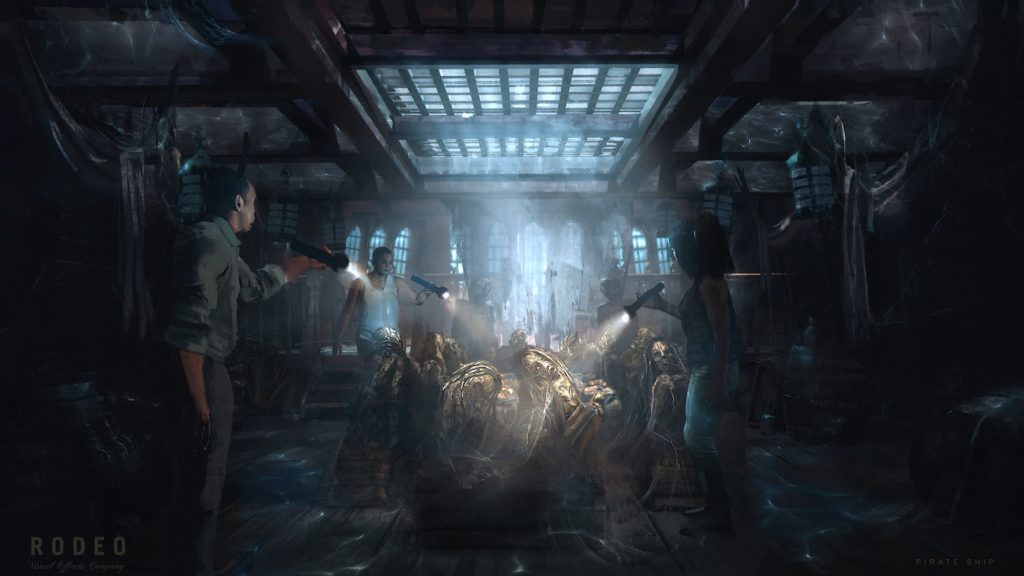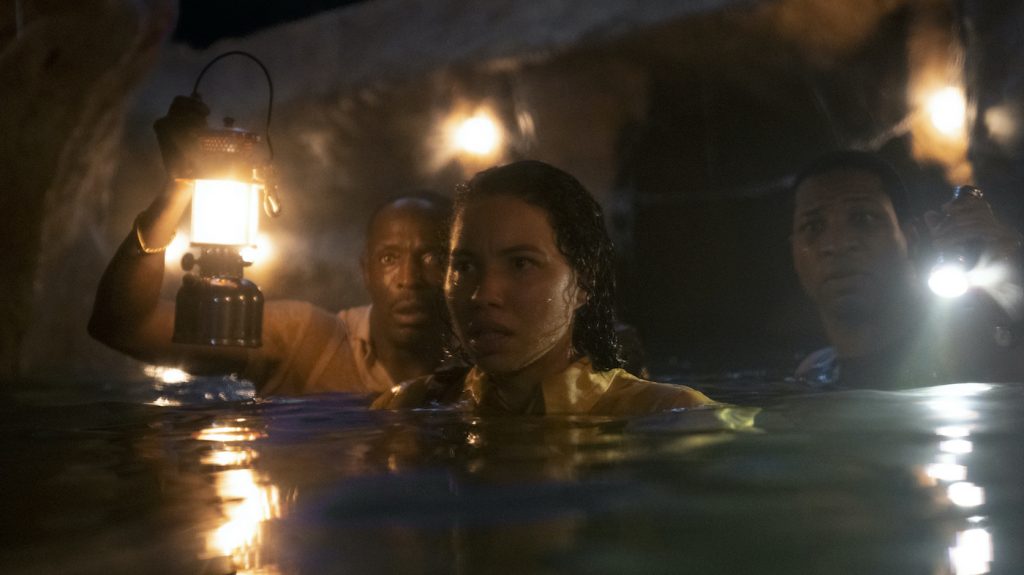 For more on Lovecraft Country, check out our interviews creator Misha Green, director Cheryl Dunye and cinematographer Michael Watson.
Featured image: Aunjanue Ellis, Jurnee Smollett, Jonathan Majors, Michael K. Williams. Photograph by Eli Joshua Ade/HBO