"Lovecraft Country" Creator Misha Green on Confidence and Taking Risks in Hollywood
Name a vocation and Misha Green has probably done it. And if not in her own lifetime, then through the lives of the characters she creates.    
"My sister just reminded me the other day, she was like, 'You actually got into UCLA for acting,'" Green said. "And I was like, 'Oh yeah, that's RIGHT!'"
But ultimately, it was a life behind the camera that Green preferred. She decided to study television and film at New York University and a few years later landed her first industry job as a staff writer for FX's Sons of Anarchy.
"Literally the day before I was supposed to start the job I was like, 'So, how does this work? Am I in a writer's room with other people?'" Green recalled. "I showed up and they were like, 'Here's your office' and I was like, 'I get an office?!'"
Throughout her childhood in Sacramento, Green's love of writing seemed evident to almost everyone but Green. She was always making up stories for her dolls and writing her thoughts on paper. But as the daughter of a nurse and engineer, working as a big-name Hollywood producer was never something on her radar.
"Nobody in my family knew anything about the entertainment industry," she laughed. "When I got a manager my mom was like, 'What does that mean? Are you getting paid now?'"
She currently holds the titles of director, writer, and producer to her name, but in another life "Misha Green" could have been a name associated with a professional basketball player or perhaps a doctor.
"You live all these different lifetimes and then you run into people and they're like, 'I only know you as a national basketball player because you did that from when you were 5 to 18,'" she explained. "And then someone else says to you, 'You're athletic?'"
Her one overarching character trait: confidence. Misha Green oozes confidence. Not in a standoffish, cocky kind of way; but in a rather intriguing, earnest way that invites you to learn more. She is a woman who has fought, worked, and built her own career, and seems unfazed by every obstacle.
"What I have learned in any transition in this business—from writer to director to showrunner—is that you don't know what's going to happen," Green said sincerely. "You just have to go in and see what happens. Every project is different, every staff writing experience is different. You just have to be up for the challenges and be able to figure it out on the fly."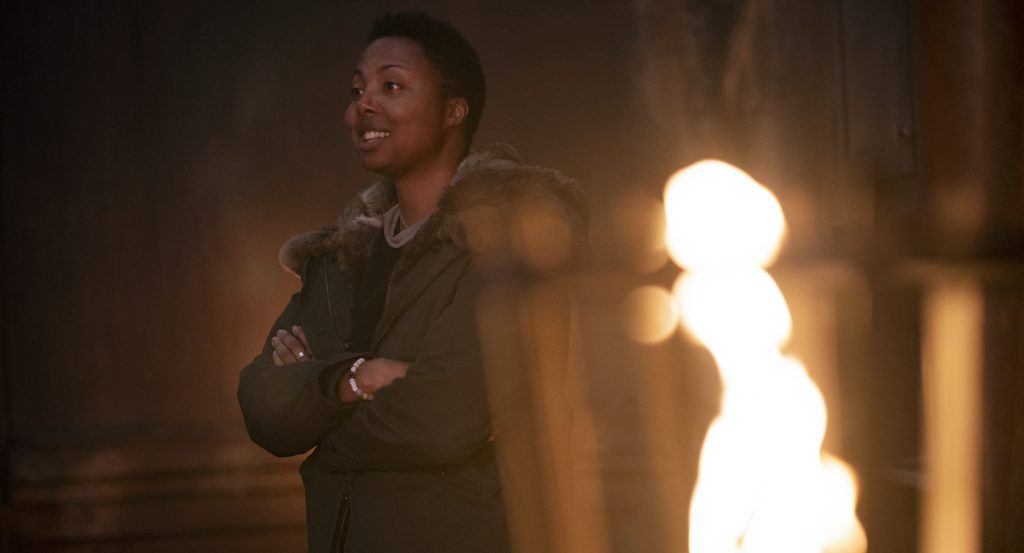 Hollywood is a fast-paced industry, but Green is faster. She has a vision in her mind and sets out to bring that vision to fruition. And if that doesn't work, she goes home and vows to try again harder the next day. Her mind seems void of the anxieties that would presumably plague someone in such a high-risk field.
"I'm not going to worry," she said. "What's that going to do for me?"
Green's confidence comes from her faith in her work. She lets the art speak for itself and is reassured by the knowledge that she has the power.
"I do the work," she explained. "So I feel confident because even though what we see is the last 1% of it, I've done the other 99% of it. And I think that helps me be able to stand in my confidence because I'm on set and I'm going, 'The world is in my head and I can articulate it to you.'"
That "world" she speaks of led to the creation of two highly praised series, The Underground and Lovecraft Country— two shows that she thinks probably wouldn't have been made had she pitched them 10 years ago.
"I don't think it [Lovecraft Country] would have been as successful as it is today, I don't think it would have been made," she said. "Our business is a business of fear—it's like, 'Let's repeat and replay what worked over there,' and that's not a space for innovation."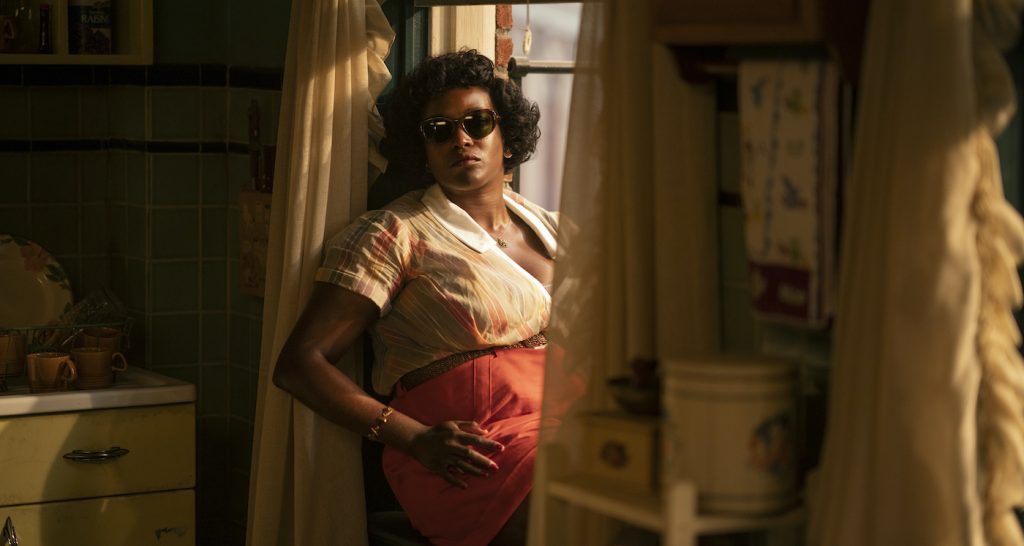 Her favorite show of the past year: I May Destroy You, because of its innovative plotline that she calls "art."
"I went wow, thank you for that art," she said. "It was fresh, it was daring."
But within her own work, her goal isn't always to tell a new story, but to reimagine stories of the past and think of ways to connect them with modern people.
"I feel like my work currently—not to say for forever—but currently, is about connections," she explained. "I think looking at history…Underground and Lovecraft Country are both shows that I'm trying to connect things to say, 'Let's look in the past and see how that connects to this moment here.'"
As a black woman in Hollywood, one of Green's biggest challenges is convincing industry leaders to take risks in storytelling.
"I think the most challenging part is definitely trying to push new storytelling avenues in a very static storytelling machine," she said. "Trying to be like, 'No guys, we don't have to center it around the guy, we don't have to center it around the white guy.'"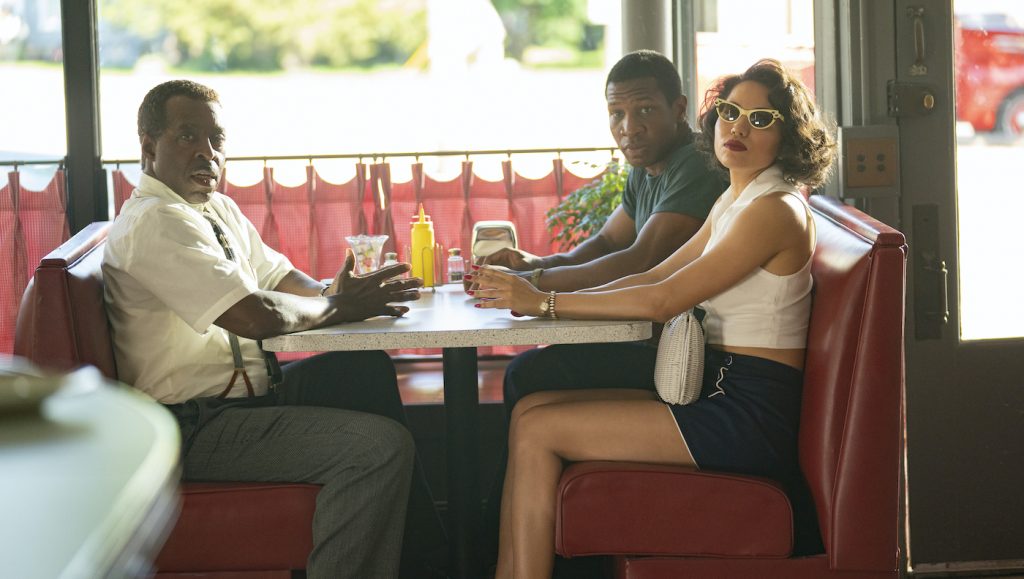 For someone with an extremely successful career, multiple award nominations and slated to direct the sequel to Warner Bro.'s 2018 Tomb Raider, Green seems to only embrace each new challenge.
"I mean either it's going to be great, or it's going be a failure," she said. "Who's setting out to make mediocre work? Either fail horrendously or go big, in my point of view."
For more on Misha Green and Lovecraft Country, check out our interviews with Lovecraft Country director Cheryl Dunye and cinematographer Michael Watson, both of whom enthused about working with Green.
Featured image: Misha Green on the set of "Lovecraft Country." Courtesy HBO.