Best of 2020: "Lovecraft Country" DP Michael Watson on Lensing HBO's Multi-Genre Hit Series
We put together our annual "Best Of" list with an eye towards the conversations that weren't just about our particular area of interest—how films and TV shows are made and the people who make them—but delved into broader discussions that were unavoidable in this historic, often heartbreaking year. These conversations include our chat with Laverne Cox about her role in Netflix's Disclosure: Trans Lives on Screen,  Lovecraft Country cinematographer Michael Watson on filming during a pandemic, and our four-part series on the briefly seen and largely unknown background actors, in this case in HBO's Perry Mason, that are such a big part of the entertainment industry.
We hope you've had as happy a Holiday Season as is possible right now, and here's to a much happier, much healthier year to come.
This interview was originally published on September 29:
If you've been watching Lovecraft Country on HBO, you've seen one of the most sublimely ambitious series on TV this year. Stripping the legendary horror writer H.P. Lovecraft for parts (the man was a seething racist and anti-Semite), creator Misha Green's 9-episode series is equal parts horror, drama, sci-fi, and social commentary. Lovecraft Country is the show 2020 needed but probably didn't deserve.
Cinematographer Michael Watson lensed four of Lovecraft's episodes, beginning with director Cheryl Dunye's gangbusters fifth episode, "Strange Case," through episode 6's Korean War drama "Meet in Daegu," last Sunday's trippy sci-fi epic "I Am," and the upcoming 9th episode, which will air on October 11.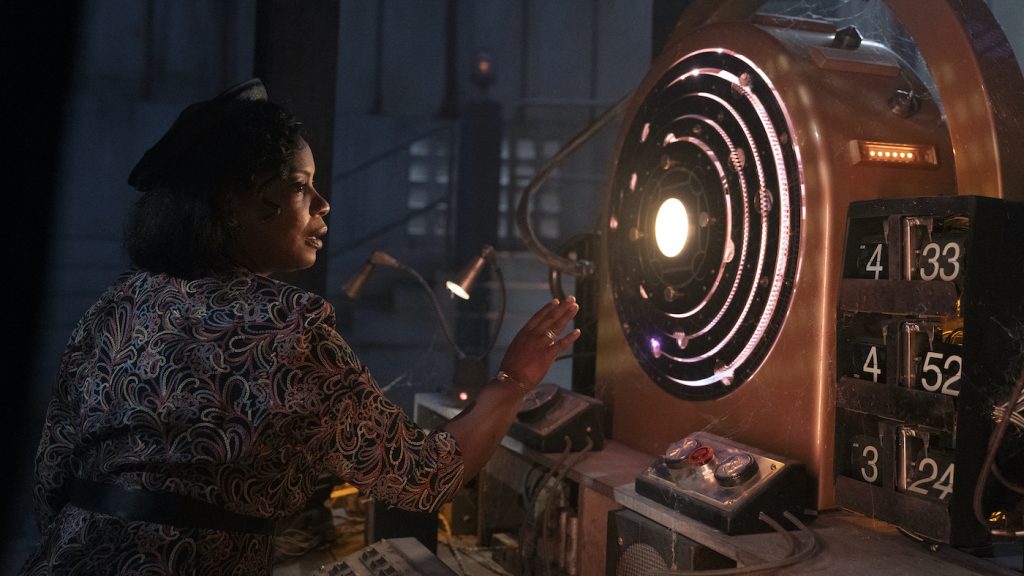 Lovecraft Country is set in the Jim Crow era, and follows the surreal, often sinister, and always compulsively compelling journey of Atticus Freeman (Jonathan Majors) and Letitia Lewis (Jurnee Smollett) as they criss-cross the country in search of Atticus's missing father, the missing pages to a mysterious book of magic, and a whole lot more.
We spoke to Watson about jumping aboard Misha Green's crazily talented production, and what it's like to work on a show that manages to tackle systemic racism, social justice, and the horrors of American history with thrilling gusto. This interview has been edited for clarity and length.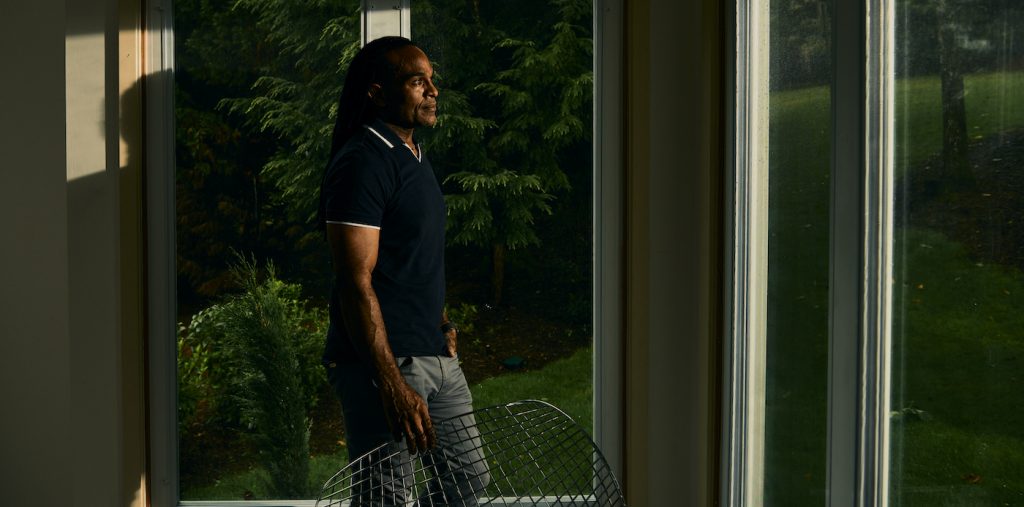 I want to start with a question about the new normal of filming in the midst of a pandemic. We're starting to get a sense of how studios are learning to do more with less—fewer people, smaller crews, etcetera. Does that concern you?
I can tell you that for myself, working in the camera department, particularly coming up in the era that I came up in—there was no conversation of inclusion or diversity. I can tell you there were many times when I walked onto a film set as a camera assistant and I'd be the only black man on the set. Not to mention the only black man in the entire department. So the thing that you have to realize, and the way that the film industry works in particular when we talk about hiring, is it's from the top right down to the bottom.  There's this intimate thing that happens and that is because we work so closely together, there's a certain camaraderie there, a certain intimacy within the work environment. Because of that, individuals become familiar with each other on different levels, and then when you go to the next show, those department heads tend to hire back the individuals who are the closest to them, their own circle of people. So, if you take that concept and now you've been told, 'Hey, in this world of the pandemic, crews are gonna be smaller because we can't have as many people on set,' that same mindset hasn't really changed. You may get a cinematographer or a first AC that might look at their list of candidates to call in, and it's usually going to be that first 3 to 5 names on the list. So those initial positions get filled with people that they're comfortable with. People that they know very well and have built a certain rapport with. More often than that, those people tend to be people who look like them. So if the department heads are predominately white, then you can guarantee that the people they'll hire will then follow suit. So my biggest concern with crews getting smaller is that it presents itself as a possibility we could still see fewer women, and fewer men and women of color on set.
I imagine your experience on the set of Lovecraft Country was quite different?
It absolutely was [a different kind of set]. The scope, first of all. The size of the show. The kind of support we got from HBO—it was amazing. The thing that was the most enjoyable for me was the sheer amount of artisans that were brought to the table on this, from every department. The creative horsepower on this show was pretty amazing.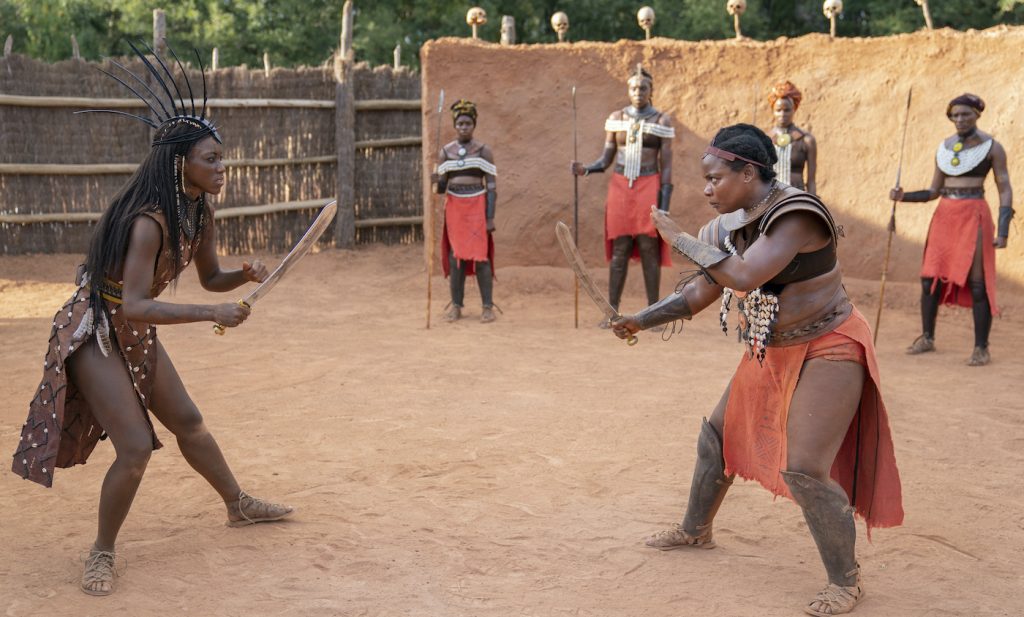 Lovecraft Country is not only narratively ambitious, it also gleefully combines genres—horror, sci-fi, pulp, drama—which must make your job a lot harder (and also more fun)?
The visual effects can become a challenge for a cinematographer. I think the thing that really helped with Lovecraft was we took a lot of time in pre-production doing a lot of pre-visualization of the complex visual effects. We spent a massive amount of time doing pre-viz and concept meetings to really drill down on where we wanted to be in the world of Lovecraft. Episode five, for example, we literally have people who are changing by their skin peeling off [laughs]. That's stuff you just haven't seen before. White women becoming black women, black women becoming white women, men becoming women, women becoming men, it's an intense episode. So that pre-production helped us to really keep the effects within the Lovecraft world, and stay away from any gimmicky, campy 'horror' type of aspect. We wanted the VFX to feel very purposefully driven. The effects do a large part in telling the story.
What were some of the early conversations you had about the series?
The early conversations evolved. Once again, a lot of them had were conversations that helped us get deeper inside of Misha [Green]'s head and embrace the vision she had for each episode. As you know, episode 6 is almost it's own stand-alone episode. It takes place in Korea, during the Korean War, and there's a lot going on in that episode. The characters are establishing very subtle timelines for events that are going to take place further down the road. So a lot of the conversations were really focused on each episode and what each episode wanted to emphasize the characters and what was taking place in their world.
Your episodes have tackled, thus far, body-swapping, the Korean War (through a horror POV), and time travel. How do you handle all these genres while maintaining a cohesive look for the show in general? 
I do a lookbook for each episode. The lookbook depends on where that episode falls within the genre range because each episode tends to lean a little bit more towards one specific genre than the others. For example, episode 6 ("Meet Me in Daegu") feels a little more drama driven. Episode 7 ("I Am.")  felt a little more sci-fi/pulp, and then episode 9 (titled "Rewind 1921") felt more straight sci-fi. So with each of those episodes, I'd first and foremost do a lookbook and try to embrace the visual aesthetics of each of those genres. So if I felt like on episode was leaning a little more sci-fi, I might do things with lighting and color that might lean a little more in that direction. Whereas with episode 5 ("Strange Case"), it felt a little pulpier, a little more period-horror, so I'd go a little more in that direction in terms of lighting, color, and lens.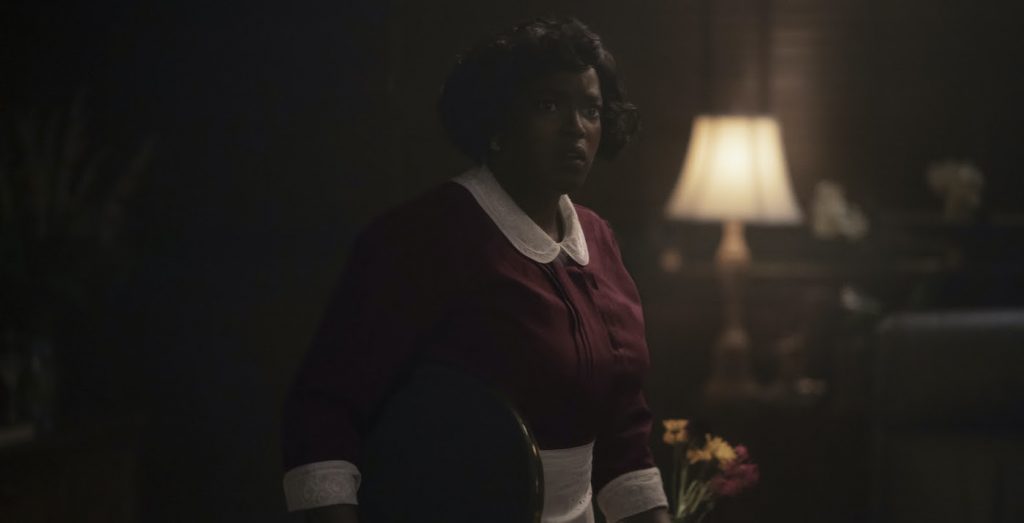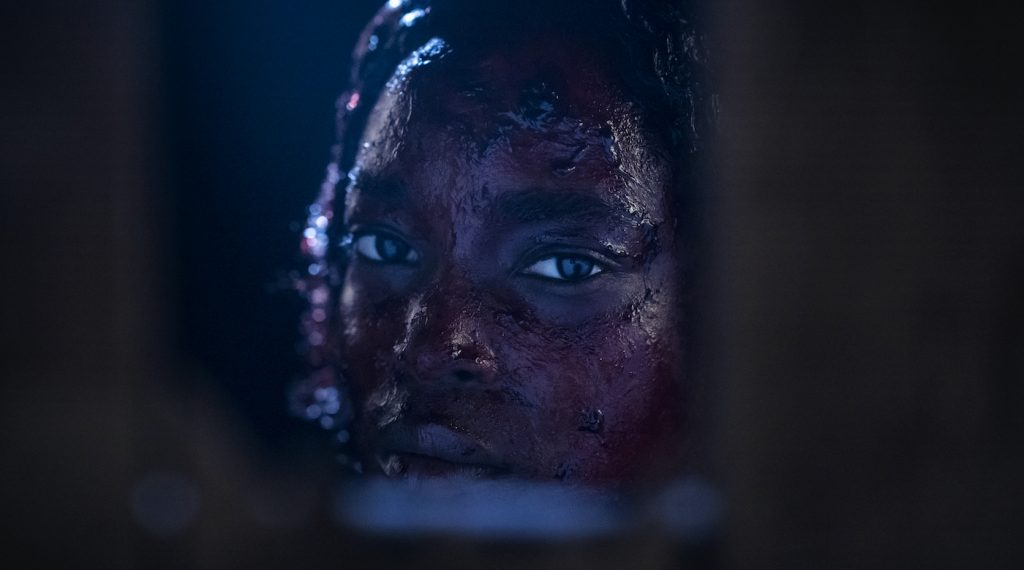 What's it like to watch the series for you? 
That's a great question and I'll tell you why. So, up until episode four, I've been watching all of the episodes at home, and I've got a pretty well-calibrated and enormous 4K television [laughs], so it's very dialed in. On episode five, I find myself here in New Orleans, in a condo that's been rented for the show [Watson is currently filming TNT's Claws], and the television that's here is HD, but I hadn't taken the time to dig into it and set it up properly. So Sunday night, I sit down and am about to watch the episode, I start getting into the first ten minutes, and at that point, I'm almost shocked, 'What in God's name am I looking at? This is not the show that I color-timed!' I'm literally about to freak out, then I grab the remote and dig into the television and all of the settings are wrong. It's set up for sports mode or whatever, the brightness and the backlight are all cranked up, and the contrast is all dialed in a weird place. So once I finally got to calibrate the television right I could then rest easy.
And…what is color timing?
Color-timing, in the digital world, takes place in a digital intermediate suite (DI), and it's not a whole lot different than photoshop. A lot of times on set you're running out of time, you're running out of light, so you may be pushed into a corner that you are not able to resolve a problem on set at that very moment. I make notes throughout the day of shots that I want to tweak in the DI. Once I'm in the DI, there's more flexibility with the image. If I see a wall that, unfortunately, I wasn't able to take the color down on set, and it draws your eye, in the DI, I can say to my colorist, 'I want to bring that wall down a couple of points.' With a couple of clicks of a button, we can do that. There are lots of tools that are accessible to cinematographers in the DI suite that enable you to make better decisions on set. Where you might spend hours trying to solve a problem on set, if you know what you're able to do in DI, you can pull back and say, 'That's something I can fix in post, let's move on.'
Now with all these safety measures on set to keep everyone safe, I imagine time is stretched even thinner?
Yup. The new world of COVID and being in a pandemic has changed production meetings, too. If you hated production meetings in the past, you're gonna really hate them now. [Laughs]. It's about four times longer, there's just so much information now that everybody's got to be on board.
Featured image: Wunmi Mosaku. Photograph by Eli Joshua Ade/HBO