"Lovecraft Country" Director Cheryl Dunye on Shapeshifting & More in Episode 5
HBO's Lovecraft Country, created by Executive Producer Misha Green, is being celebrated by viewers and critics alike. The story of two families that come together in the Jim Crow South to battle monsters and white racists in power has horrors both real and imagined, but there are many elements in the storytelling and many challenges to the characters that speak to the state of American race relations today. The misadventures of Atticus Freeman (Jonathan Majors), his dad Montrose (Michael Kenneth Williams), and friend Letitia 'Leti' Lewis Jurnee Smollett) are taking audiences to places they've never gone before in terms of representation, and bold, truthful portrayals of Black Americans.
Though Leti is the lead female character of the show, her sister Ruby (Wunmi Mosaku) figures prominently, with her own story weaving in and out of the larger narrative. The fifth episode, "Strange Case", centers on Ruby, and to a lesser extent, Montrose, examining, among other things, what it means to be true to who you are on the inside. We spoke to the director of the episode, Cheryl Dunye, who is known for her deft integration of multiple film genres in works like her feature The Watermelon Woman, a landmark in New Queer Cinema.
You were offered this episode by showrunner Misha Green. How did "Strange Case" resonate with you specifically? 
I think what Misha saw in me, and why she chose me for this episode is that I have a real strong sense of Black women in film history and Black film history. I spent most of my life in and out of academia, teaching about Black women in film, queer film, Black cinema, and screenwriting. I've always been told I was ahead of my time with what I was doing, that I was experimenting with cinema, storytelling, and form. I think this episode is another exploration of genre, and Misha said I was right for that. Also, I come from this background of working with Ava DuVernay and come from a place of empowered woman directors who are given the opportunity to tell stories they haven't been able to tell before in episodic. Those two things are really what I think Misha saw in my background, and what I would bring to it. For me, it is one of the true episodic shows that I got to work on, and specifically this episode, in which I was given all the tools to tell my story without being apologetic.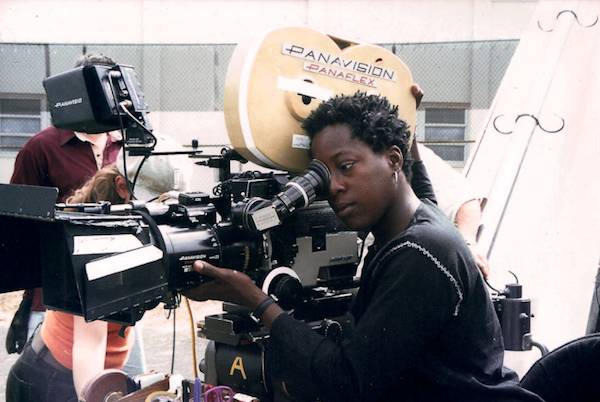 Assimilation and transformation are both major themes in this episode. What was your perspective on that? 
There's a conflict to doing the right thing as African Americans, that in this country if you work really hard and do the right path, you'll get the reward you deserve in life. Here is a story where you can take the fast track to that. I think for Ruby, in my episode, the magic in the vial is the fast track to that. It also gives her a different kind of courage as a person. After she drinks the potion, she's transformed into a white woman. What does that mean, to have the mind of a Black woman in the body of a white woman? These are some of the thoughts that go through African American women who so often reach glass ceilings in their lives. That's what's happening with Ruby. There are lots of very powerful, creative, and successful Black women who reach these ceilings in their own careers. How do you crash through it or stay below it? That's the main sauce of "Strange Case," which goes into the fantasy of what that means.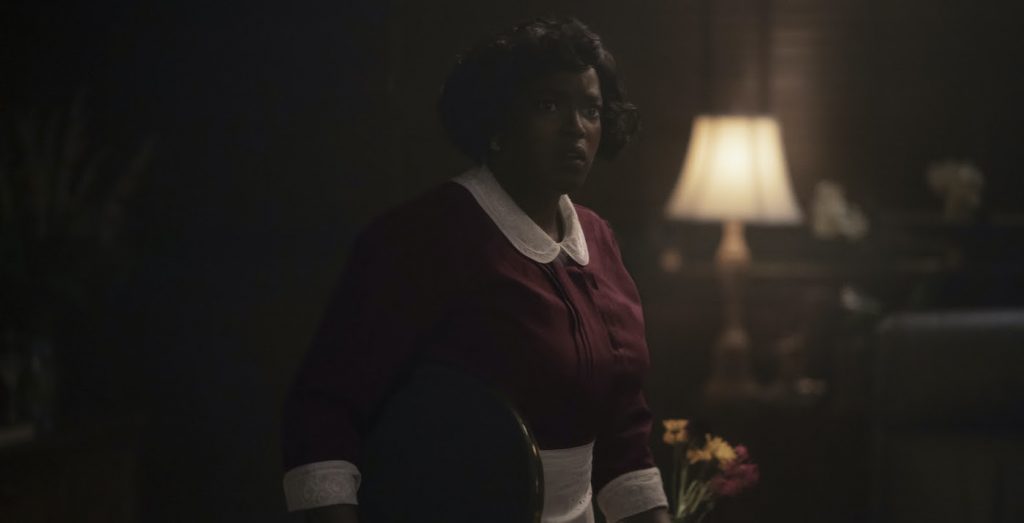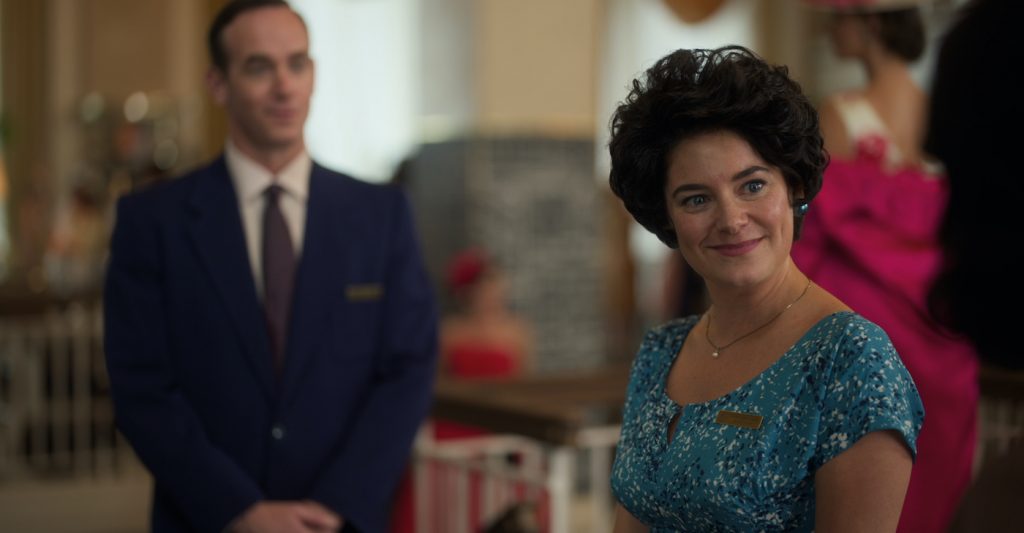 And we also see a transformation in Michael K. Williams' character Montrose.
Montrose's story is about a Black man who has a person inside not being fulfilled, being somebody who has gay desire. When do you come out to that, and when do you tell the truth about that? So you get to see Montrose's character stepping into his true self. Those two elements are themes that go through a lot of my work. Being able to navigate and explore those with the right tools and the genre play is what was fantastic about being part of Lovecraft Country.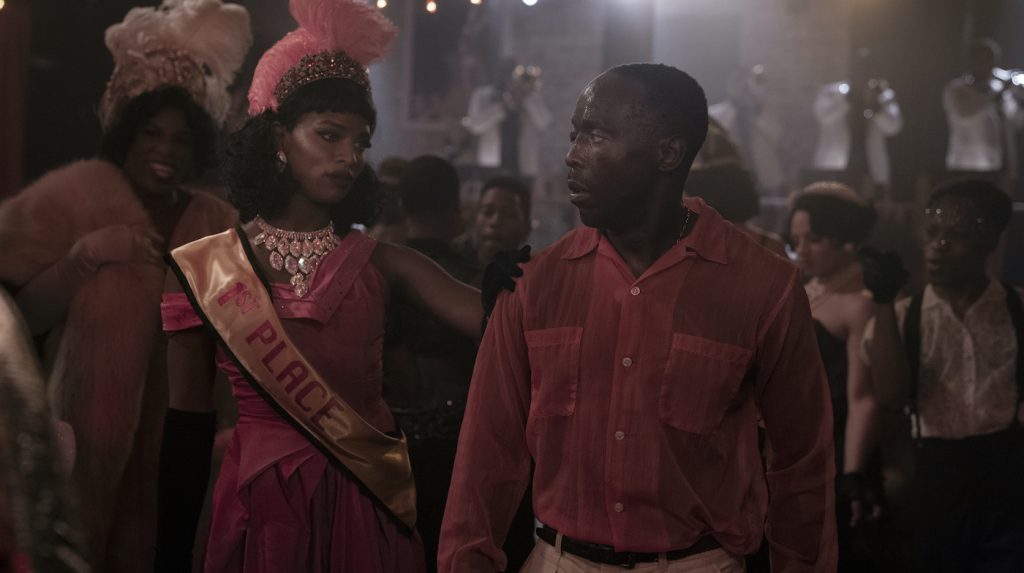 What are some examples of your aesthetic at work in "Strange Case"? 
In looking at Montrose's coming out story, there's a scene where he greets his lover to initiate sex. I was able to dip into a catalog of scenes in classic cinema. For example, one of my favorite films is Querelle by Fassbinder. There's a scene between Querelle and Nono. They're having sex, and the atmosphere and way that it's shot with soft light, I wanted to make that happen in this scene, and I was able to set that up. I was really able to call forth that moment. Another moment is with Ruby's alter ego Hillary, played by Jamie Neumann, the character she plays when she's white. I was able to think about what those moments look like in film history. There's a moment where we see Hillary explore her new skin in the department store. I really wanted to get the aspirational, fantastical quality of department stores at that time. I'm a picture person, and I have all my family's photo albums. I was a kid who constantly spent time looking at photos of my family's past, and my African and African American side, so I looked at those photos. I tried to reference some of the levity and fun, and the seriousness, thinking about costumes and parties. I really played them out in the musical numbers that happen, and the dancing, and scenes in the department store, I just used all the qualities of Black history, from objectification to commercialism. I had a collection of Jet magazines from this time period that I always look at, and I was really able to call up all those images and set things up that way.
There's so much about this episode that speaks to how people have to shift in order to fit in or succeed. In that way, it's both specific to the Black experience and universal. 
We all do it. African American people and queer people shift so many times during the day. Shifting between who you are at home, to being who you are in a white environment, to being who you are in a gendered environment. There's so much shapeshifting we do just to get a piece of bread, or get into the door somewhere, or get on the bus to get home. What happens when you get to let your hair down? In the universality of it is the question, 'How much do we have to go through to get what we want, and what's the best way to be?' The answer is to be yourself. In my long journey through being a director and storyteller, I know you just have to be yourself and stick with it. That's what I've done in my 30+ year career. I've stuck with that, and look at what's happening! They're finally giving me the key.
Featured image: Wunmi Mosaku. Photograph by Eli Joshua Ade/HBO