Meet The Misfits in Revealing "The Suicide Squad" Featurette
"We're going to introduce more DC characters than any film has ever done," writer/director James Gunn says at the top of this new The Suicide Squad featurette. By now you're likely well aware that Gunn is about to deliver The Suicide Squad to theaters and HBO Max very soon (August 6 to be exact). And while he has resurrected a few characters from David Ayer's 2016 Suicide Squad—Margot Robbie's Harley Quinn, Viola Davis's Amanda Waller, Jai Courtney's Captain Boomerang, and Joel Kinnaman's Rick Flag—the connection to Ayer's film stops there. Gunn's vision for the film, which he's described having the spirit of a 1970s war epic, has been hailed as appropriately bonkers (and surprisingly tender). In the new featurette, you'll get brand new glimpses at his ensemble, which includes the aforementioned unprecedented number of wacky DC characters.
Those characters include Idris Elba as Bloodsport, Sylvester Stallone as the voice of King Shark, John Cena as Peacemaker, Peter Capaldi as the Thinker, David Dastmalchian as Polka-Dot Man, Daniela Melchior as Ratcatcher 2, Michael Rooker as Savant, Alice Braga as Sol Soria, Pete Davidson as Richard "Dick" Hertz/Blackguard, Nathan Fillion as T.D.K., Sean Gunn as Weasel, Flula Borg as Javelin, and Mayling Ng as Mongal. The featurette introduces these characters in the most comprehensive way we've seen yet, including Gunn's promise that we'll see Robbie's Harley Quinn in some really epic action set pieces. Yet the most poignant part of this featurette is that it hammers home the film's sweet side. "What I didn't see coming was the emotional depth," Joe Kinnaman says.  "The most brazen thing about the film is the special moments between characters," Gunn adds.
Check out the new featurette below, which will whet your appetite for The Suicide Squad if you weren't already eager to see it. Again, The Suicide Squad hits theaters and HBO Max on August 6.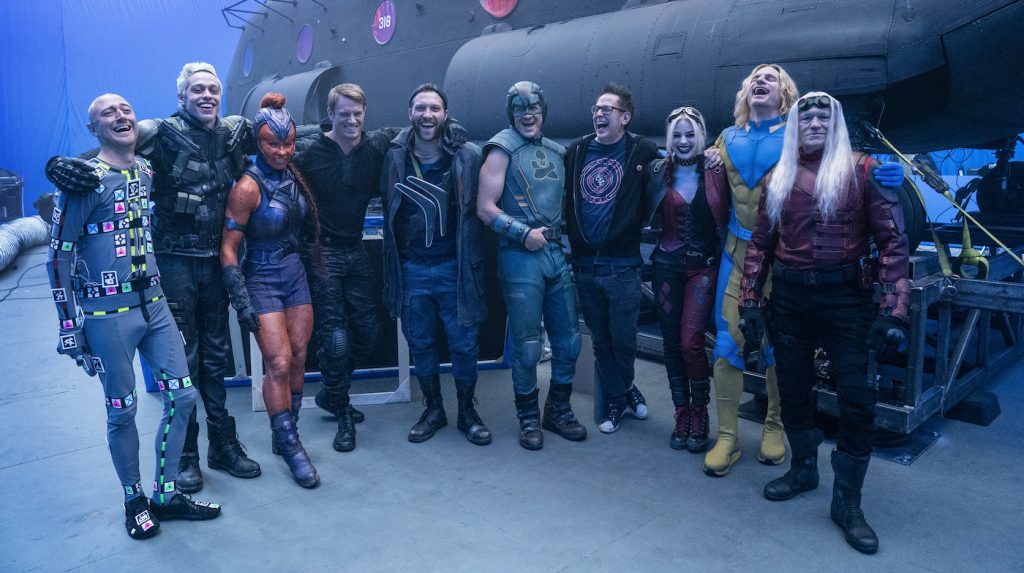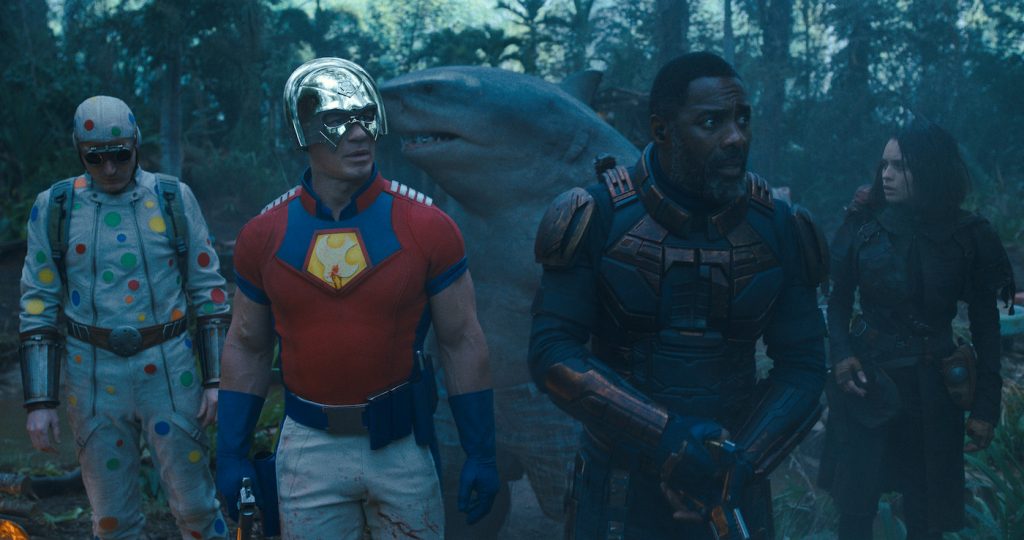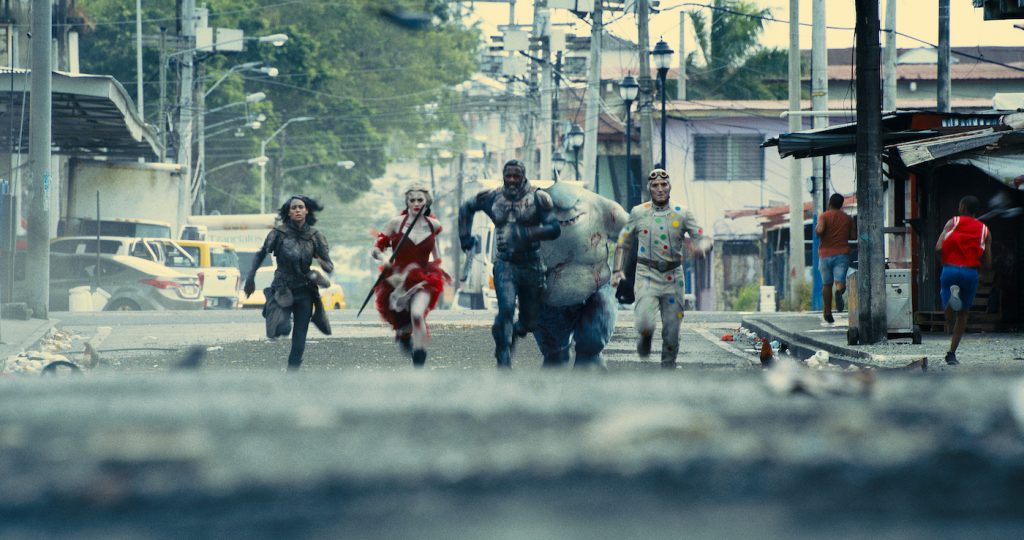 For more on The Suicide Squad, check out these stories:
"The Suicide Squad" Gets an Epic RED Camera Video Boasting New Footage
James Gunn Reveals His "The Suicide Squad" Spinoff "Peacemaker" has Wrapped
New Images For "The Suicide Squad" Further Reveal the Misfit Mayhem
A New "The Suicide Squad" Trailer Reveals Who Sent Superman to the Hospital
James Gunn Confirms "The Suicide Squad" Runtime & Post-Credits Scene
Featured image: Caption: (L-r) JOEL KINNAMAN as Rick Flag, JOHN CENA as Peacemaker, MARGOT ROBBIE as Harley Quinn, PETER CAPALDI as The Thinker and IDRIS ELBA as Bloodsport in Warner Bros. Pictures' action adventure "THE SUICIDE SQUAD," a Warner Bros. Pictures release. Photo Credit: Jessica Miglio/™ & © DC Comics