New Images For "The Suicide Squad" Further Reveal the Misfit Mayhem
You've seen the trailer that revealed that Bloodsport (Idris Elba) shot Superman (Henry Cavill) with a Kryptonite bullet, butting Superman in the ICU and landing Bloodsport in the clink. Now, Warner Bros. has revealed a bunch of new photos from writer/director James Gunn's upcoming The Suicide Squad, which Gunn promises is even weirder, wilder, and certainly more deadly than his two Guardians of the Galaxy films.
The new images reveal Bloodsport and Ratcatcher 2 (Daniela Melchior), who seem to be forming a bit of a relationship—as far as what we can glean from the trailers. We also see Polka-Dot Man (David Dastmalchian) in action, as well as everybody's favorite humanoid shark, King Shark (voiced by Sylvester Stallone) getting taken for a ride by Starro the Conquerer. There's also everybody's favorite character, period, Harley Quinn (Margot Robbie), doing what she does best—causing trouble.
The photos further expand our limited knowledge of Gunn's film, which he's likened to a 1970s war film, only one involving a child eating, human-sized weasel and an alien starfish. What we do know is that Gunn's Squad will likely be insane—and it's also one of the most eagerly anticipated films of the summer.
Check out the new photos below. The Suicide Squad hits theaters and HBO Max on August 6.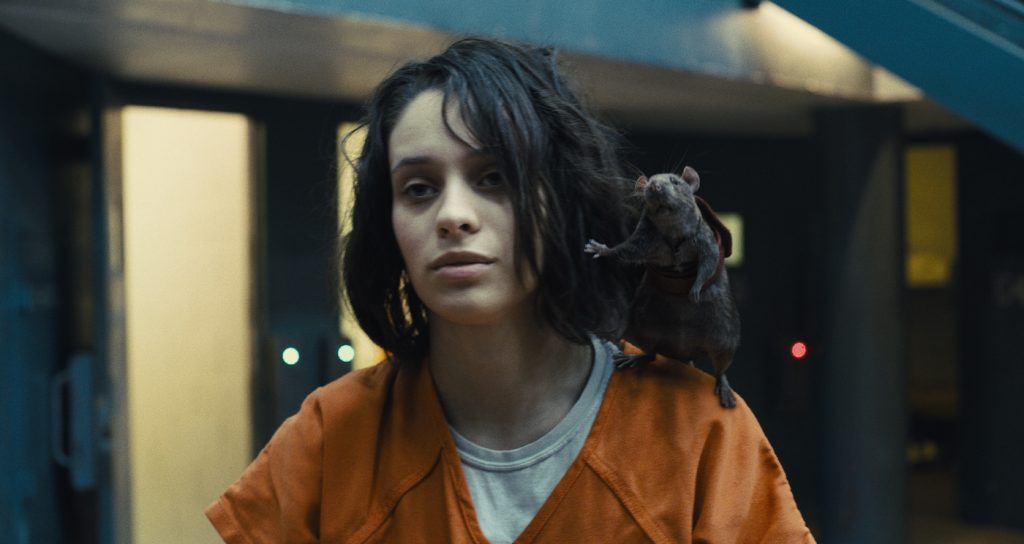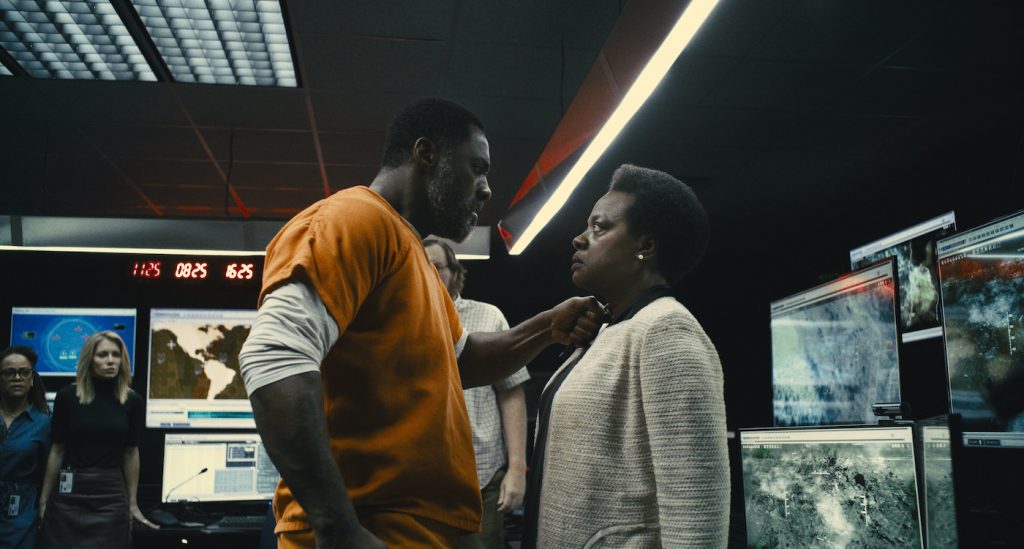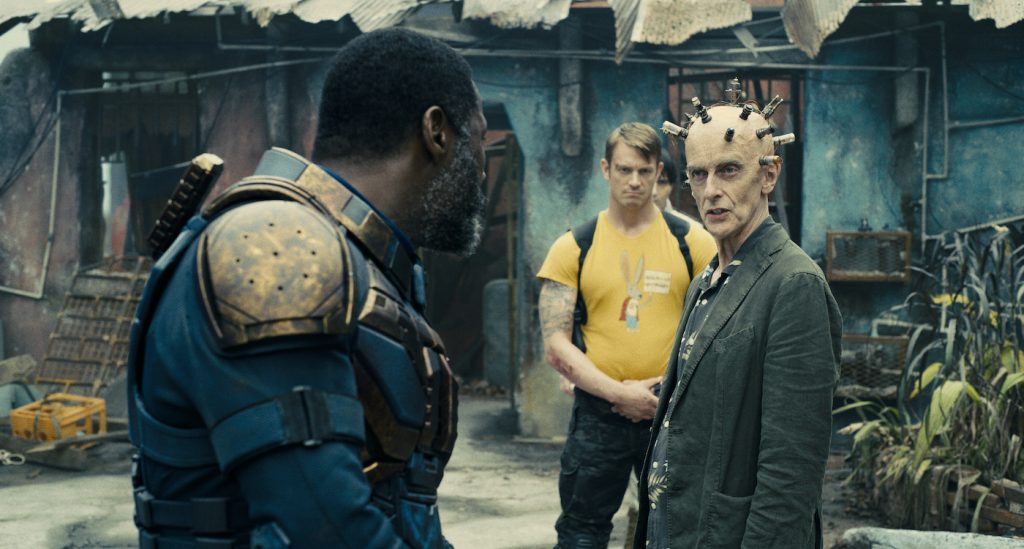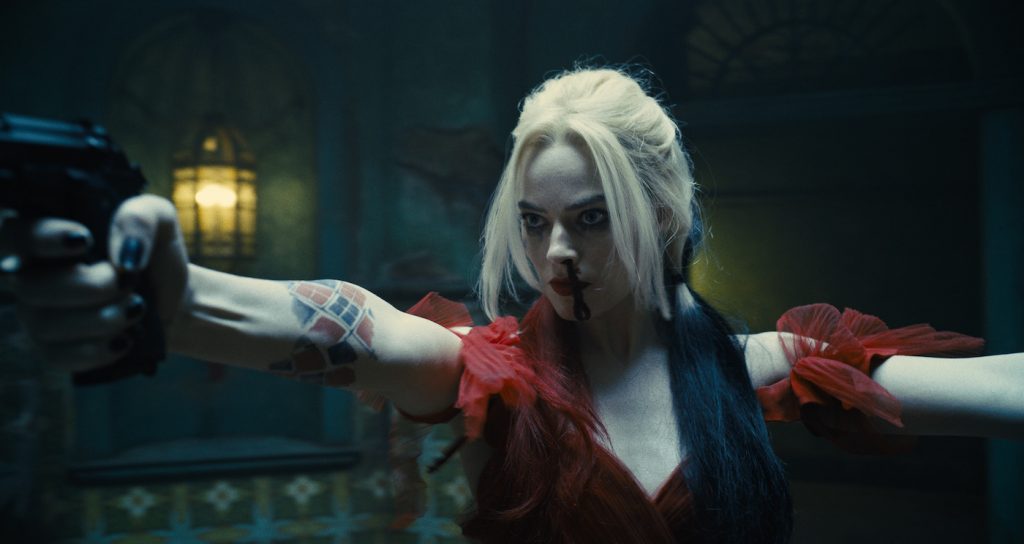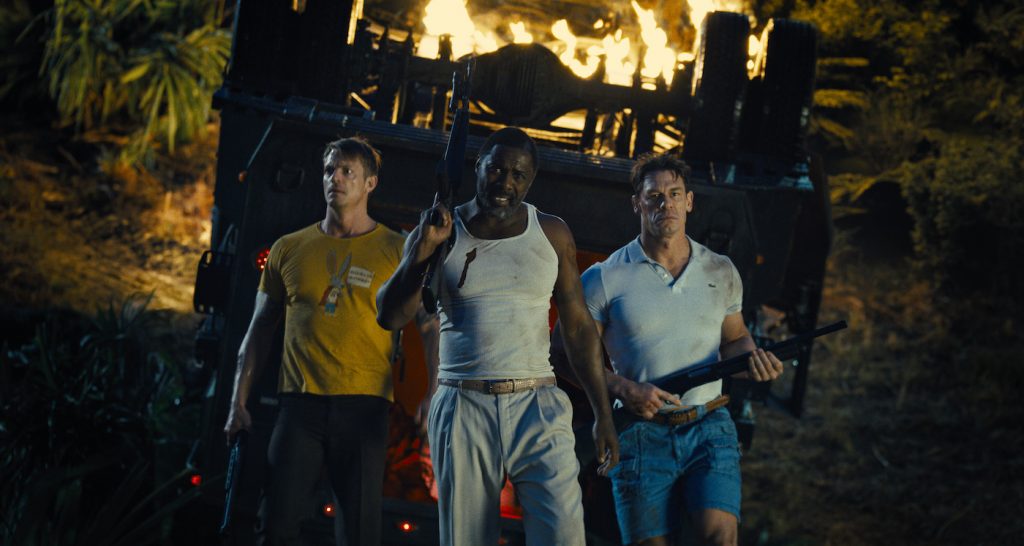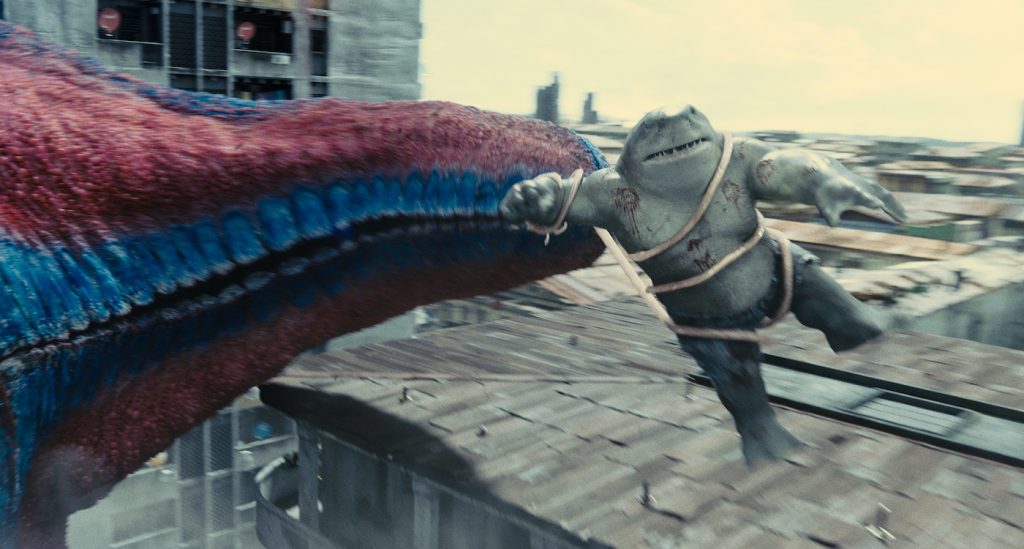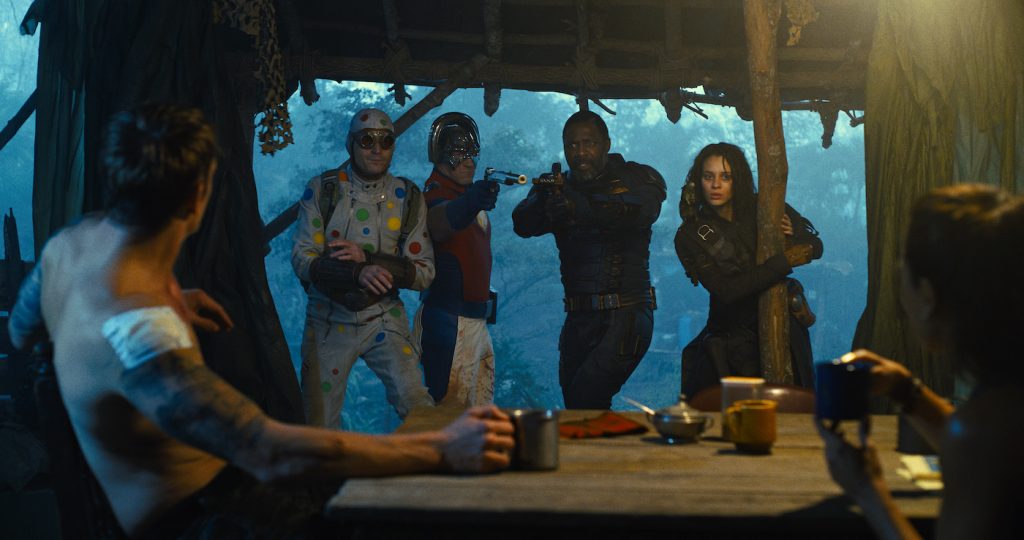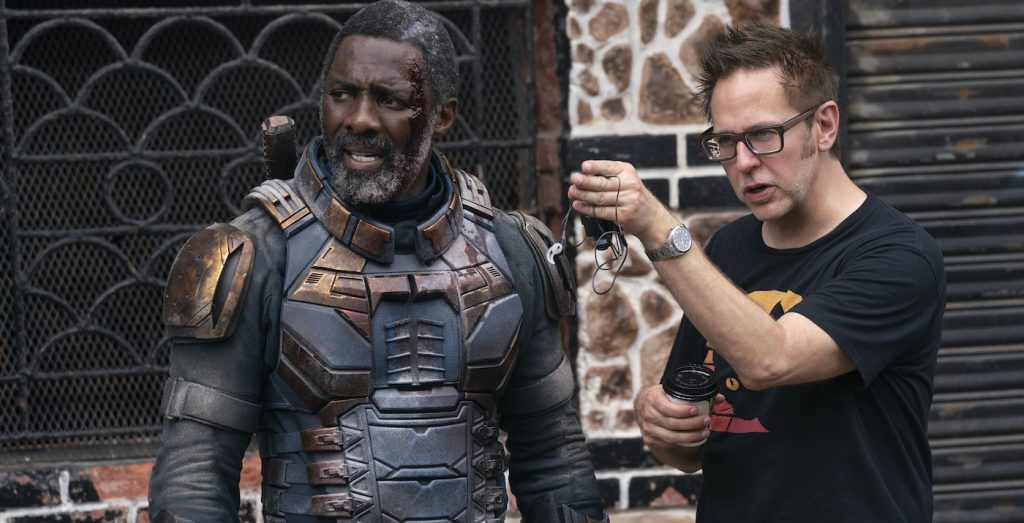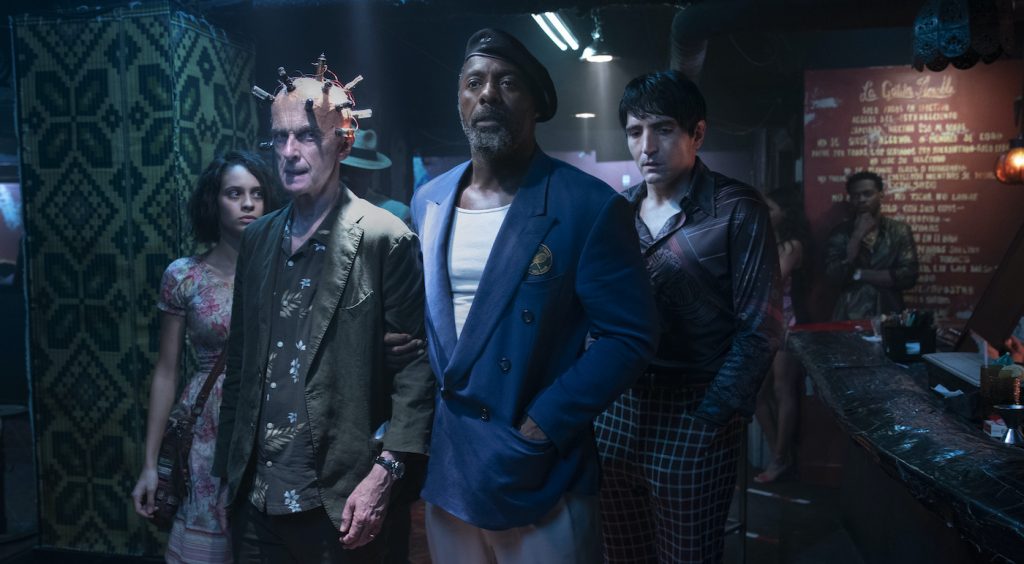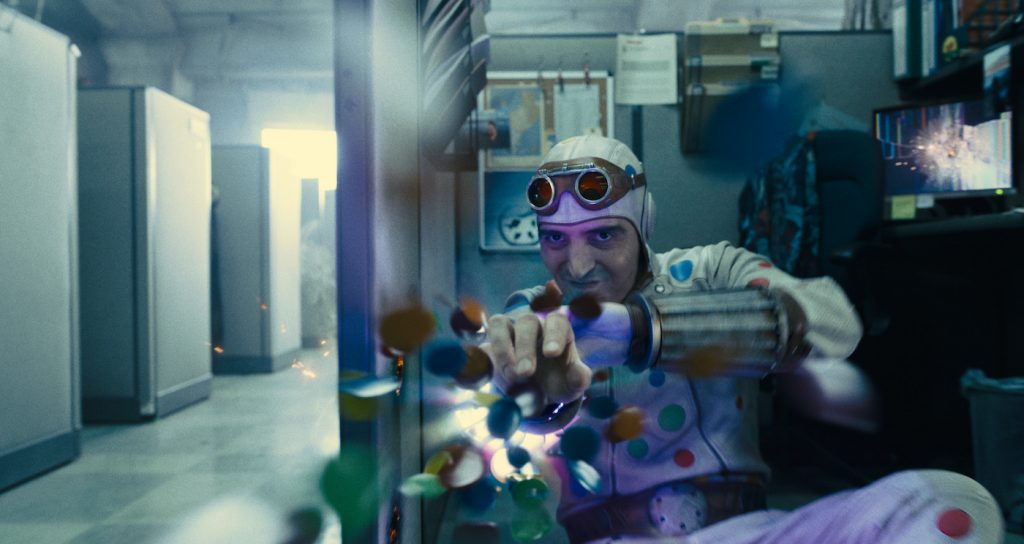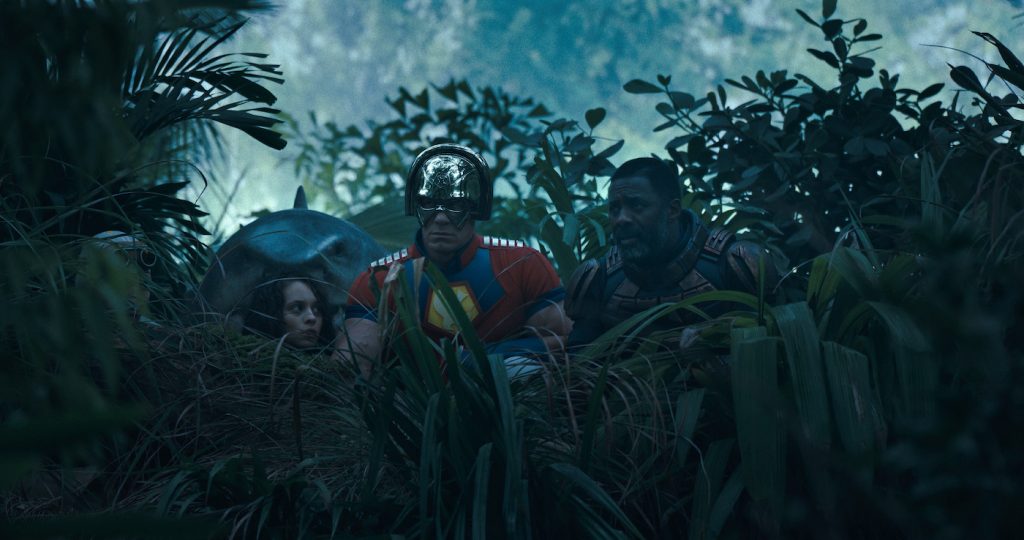 Here's the official synopsis for The Suicide Squad:
Welcome to hell—a.k.a. Belle Reve, the prison with the highest mortality rate in the US of A. Where the worst Super-Villains are kept and where they will do anything to get out—even join the super-secret, super-shady Task Force X. Today's do-or-die assignment? Assemble a collection of cons, including Bloodsport, Peacemaker, Captain Boomerang, Ratcatcher 2, Savant, King Shark, Blackguard, Javelin and everyone's favorite psycho, Harley Quinn. Then arm them heavily and drop them (literally) on the remote, enemy-infused island of Corto Maltese. Trekking through a jungle teeming with militant adversaries and guerrilla forces at every turn, the Squad is on a search-and-destroy mission with only Colonel Rick Flag on the ground to make them behave…and Amanda Waller's government techies in their ears, tracking their every movement. And as always, one wrong move and they're dead (whether at the hands of their opponents, a teammate, or Waller herself). If anyone's laying down bets, the smart money is against them—all of them.
For more on The Suicide Squad, check out these stories:
A New "The Suicide Squad" Trailer Reveals Who Sent Superman to the Hospital
James Gunn Teases Epic Harley Quinn Action Sequence in "The Suicide Squad"
Find The Crazy One in New "The Suicide Squad" Trailer
New "The Suicide Squad" TV Spots Reveal Thinker & Ratcatcher 2
James Gunn on King Shark's Creation in "The Suicide Squad"
"The Suicide Squad" Trailer Rallies the Troops
James Gunn Reveals "The Suicide Squad" Poster & Release Date, Trailer Arrives Today
Featured image: Caption: (L-r) DANIELA MELCHIOR as Ratcatcher 2 and IDRIS ELBA as Bloodsport in Warner Bros. Pictures' superhero action adventure "THE SUICIDE SQUAD," a Warner Bros. Pictures release. Photo Credit: Courtesy of Warner Bros. Pictures/™ & © DC Comics