"The Suicide Squad" Trailer Rallies the Troops
Writer/director James Gunn promised us The Suicide Squad trailer today, and voila, here it is. Our first proper look at Gunn's vision for DC's most unscrupulous antiheroes, villains, and weirdos looks as gonzo as promised. Margot Robbie's Harley Quinn, Viola Davis's Amanda Waller, Jai Courtney's Captain Boomerang, and Joel Kinnaman's Rick Flag return from 2016's Suicide Squad and are joined by a who's who of DC's most offbeat characters. Sure, Idris Elba's Bloodsport is a proper antihero, but characters like John Cena's Peacemaker, Michael Rooker's Savant, Nathan Fillion's T.D.K., David Dastmalchian's Polka-Dot Man, and Sean Gunn's Weasel are bonafide oddballs. Oh, and King Shark is possibly the most insane character of them all. And who plays him? Let Gunn explain:
In case you're wondering who that shark is… @TheSlyStallone King Shark. #TheSuicideSquad https://t.co/ziuCDeU0Wl pic.twitter.com/uB7mnqh7ab

— James Gunn (@JamesGunn) March 26, 2021
The trailer is, in a word, joyous. From an opening gambit to save Harley Quinn to the whole thing being set to Steely Dan's groovy and highly appropriate "Dirty Work", this first glimpse at The Suicide Squad is hitting all the right notes. Taking a page from David Ayer's 2016 film, Amanda Waller has once again offered a reduced sentence to the Squad if they complete her mission. The catch, of course, is if they try any funny business, she'll detonate the explosive device she's implanted in the base of their skulls. Tough boss.
The trailer is age-restricted, which means you'll need to head over to YouTube to check it out here.
The Suicide Squad hits theaters and HBO Max on August 6:
Here's the official synopsis from Warner Bros.:
From writer/director James Gunn comes Warner Bros. Pictures' superhero action adventure "The Suicide Squad," featuring a collection of the most degenerate delinquents in the DC lineup.
Welcome to hell—a.k.a. Belle Reve, the prison with the highest mortality rate in the US of A. Where the worst Super-Villains are kept and where they will do anything to get out—even join the super-secret, super-shady Task Force X. Today's do-or-die assignment? Assemble a collection of cons, including Bloodsport, Peacemaker, Captain Boomerang, Ratcatcher 2, Savant, King Shark, Blackguard, Javelin and everyone's favorite psycho, Harley Quinn. Then arm them heavily and drop them (literally) on the remote, enemy-infused island of Corto Maltese. Trekking through a jungle teeming with militant adversaries and guerrilla forces at every turn, the Squad is on a search-and-destroy mission with only Colonel Rick Flag on the ground to make them behave…and Amanda Waller's government techies in their ears, tracking their every movement. And as always, one wrong move and they're dead (whether at the hands of their opponents, a teammate, or Waller herself). If anyone's laying down bets, the smart money is against them—all of them.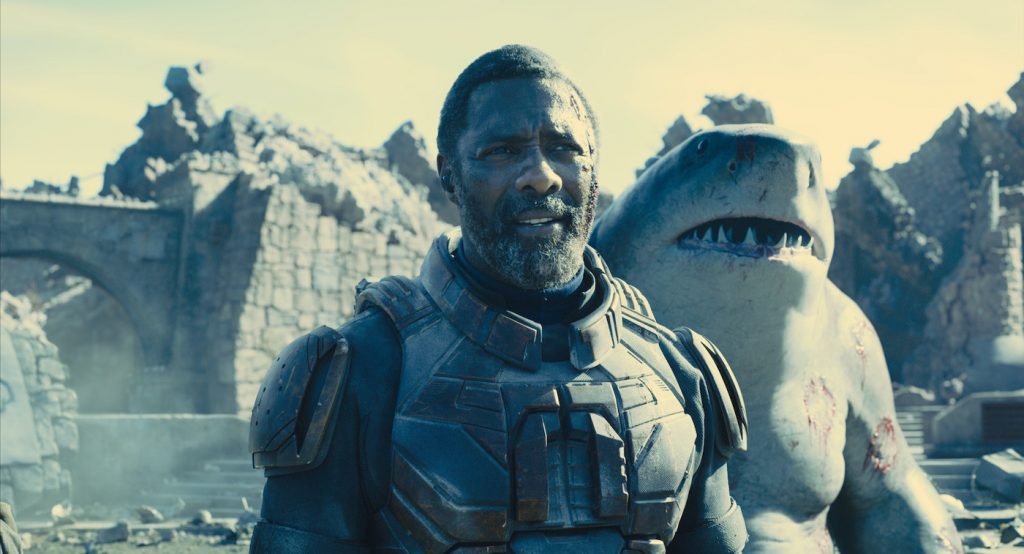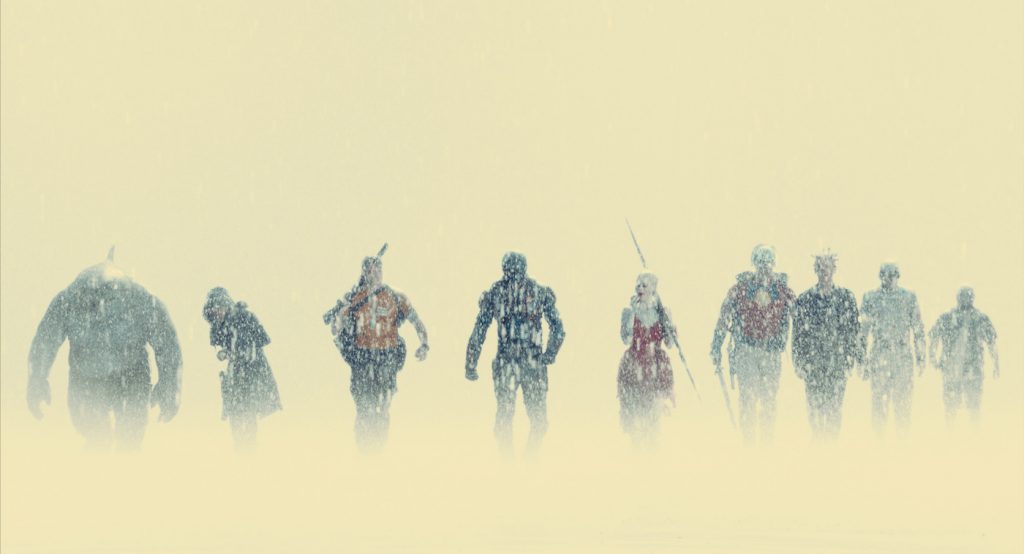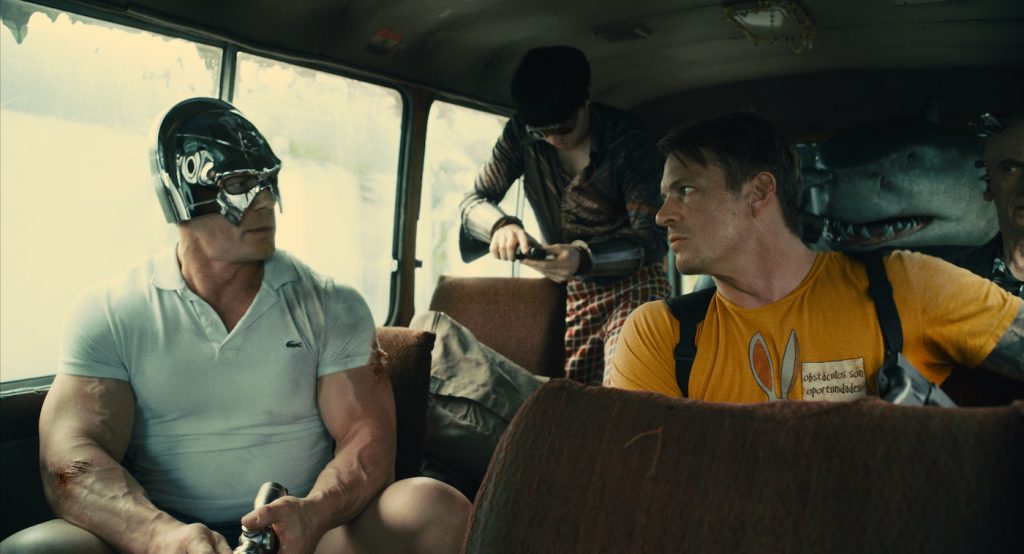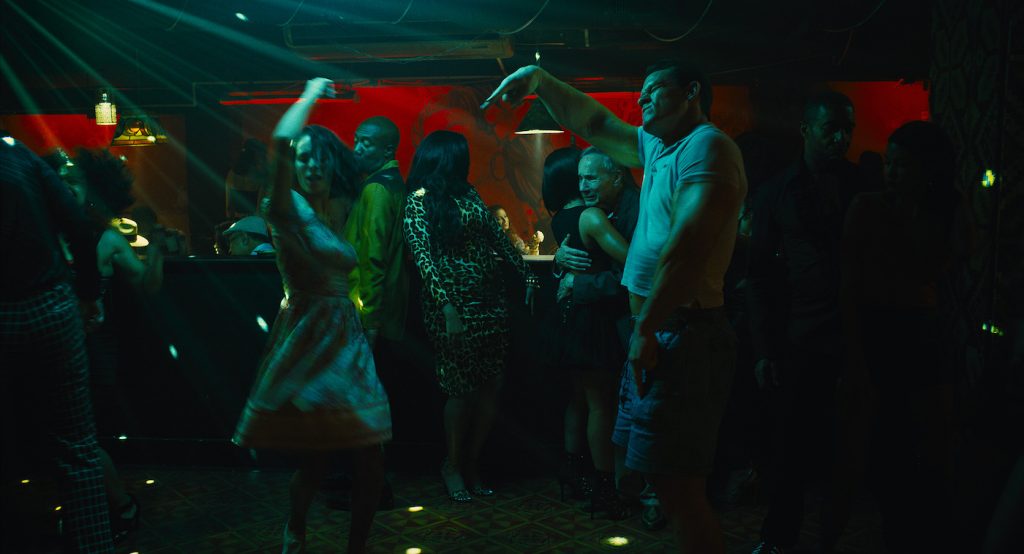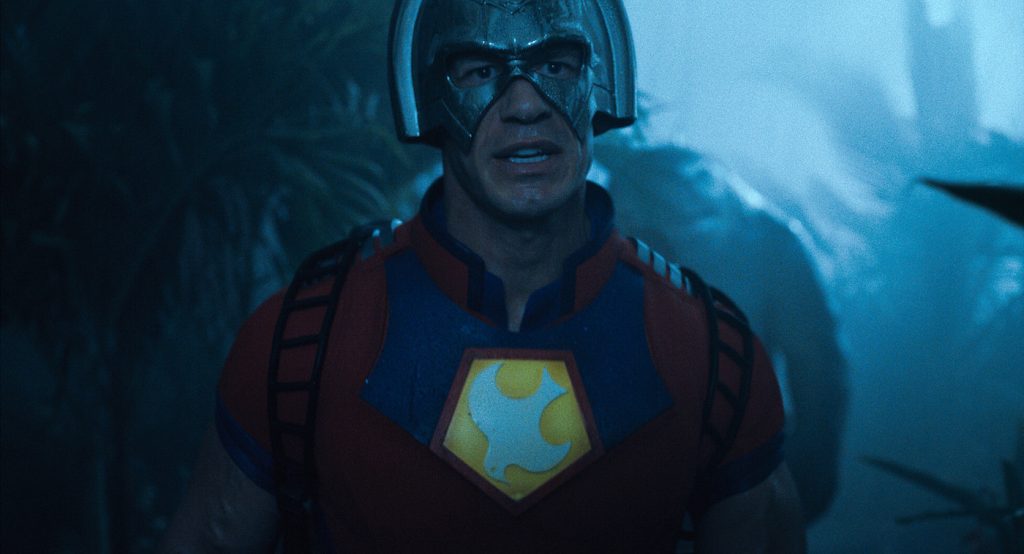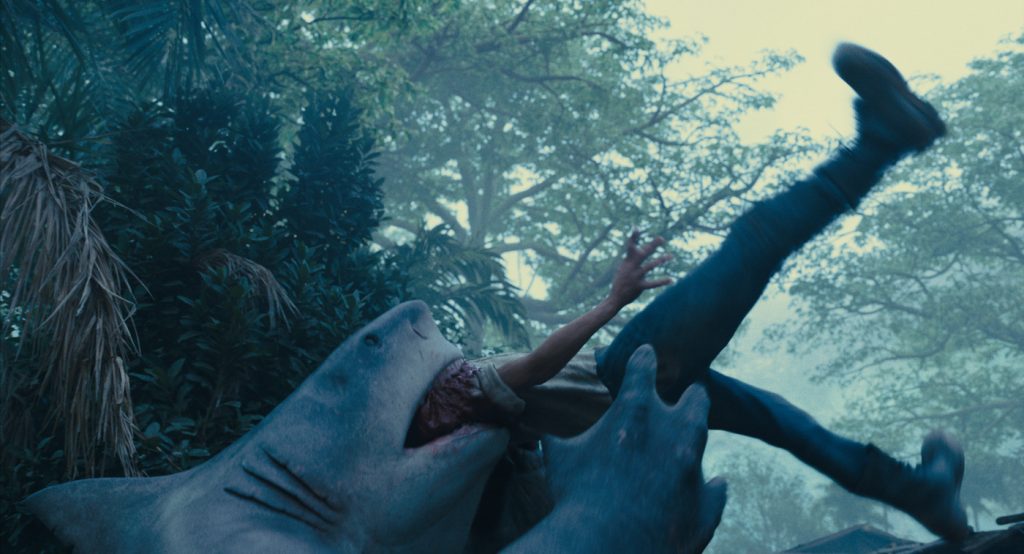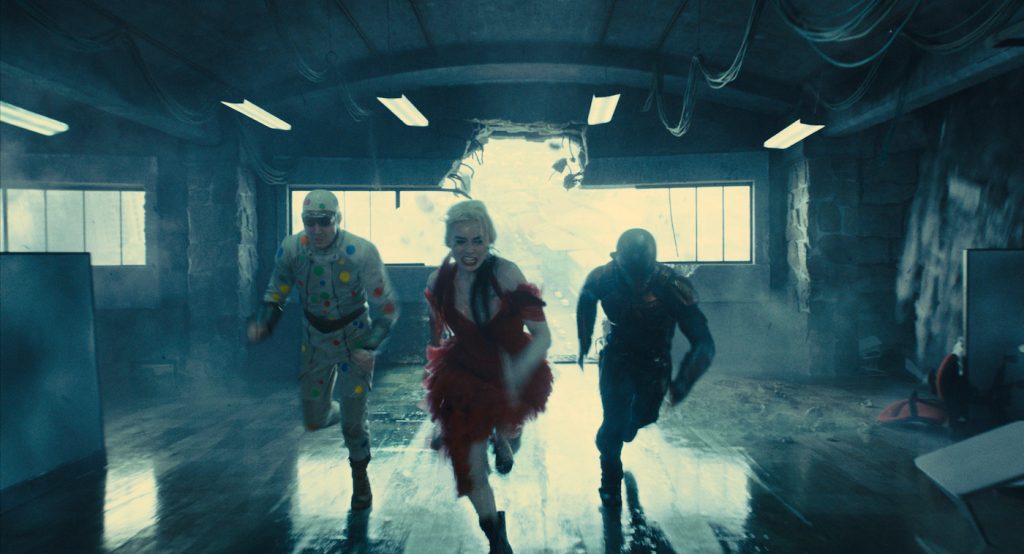 For more on Warner Bros., HBO and HBO Max, check out these stories:
James Gunn Reveals "The Suicide Squad" Poster & Release Date, Trailer Arrives Today
Pierce Brosnan Joins Dwayne Johnson in "Black Adam" as DC Hero Dr. Fate
Helen Mirren Joins "Shazam!" Sequel as the Villain Hespera
Early Reactions to "Godzilla vs. Kong" Revel in the Monster Melee
"In The Heights" Coming to Theaters & HBO Max One Week Early
Featured image: Caption: (L-r) DAVID DASTMALCHIAN as Polka Dot Man, JOHN CENA as Peacemaker, IDRIS ELBA as Bloodsport and DANIELA MELCHIOR as Ratcatcher 2 in Warner Bros. Pictures' action adventure "THE SUICIDE SQUAD," a Warner Bros. Pictures release. Photo Credit: Jessica Miglio/™ & © DC Comics