HBO Reveals First Images From "House of The Dragon"
We now have our first look at the Game of Thrones prequel House of the Dragon, courtesy of HBO. House Targaryen is naturally the focus of House of the Dragon, and the new images reveal a couple of blonde Targaryens and a few other key players, all enjoying (grimly, it appears) some time on the beach. House of the Dragon began production last month, so Game of Thrones fans can officially start the clock on when they'll get to venture back to Westeros.
While HBO hasn't also revealed plot information about the show, it is a blast from the recent past to see characters from the world of the juggernaut original series, albeit House of the Dragon is set well before the events of GoT took place, some 300 years before to be exact. House of the Dragon will plunge into the story of the Targaryen clan and reveal how these dragon-lords ended up conquering Westeros. The series comes from co-creators Ryan J. Condal and "A Song of Ice and Fire" author George R. R. Martin, with Game of Thrones alum Miguel Sapochnik as showrunner.
Check out the images, plus character descriptions, all courtesy of HBO.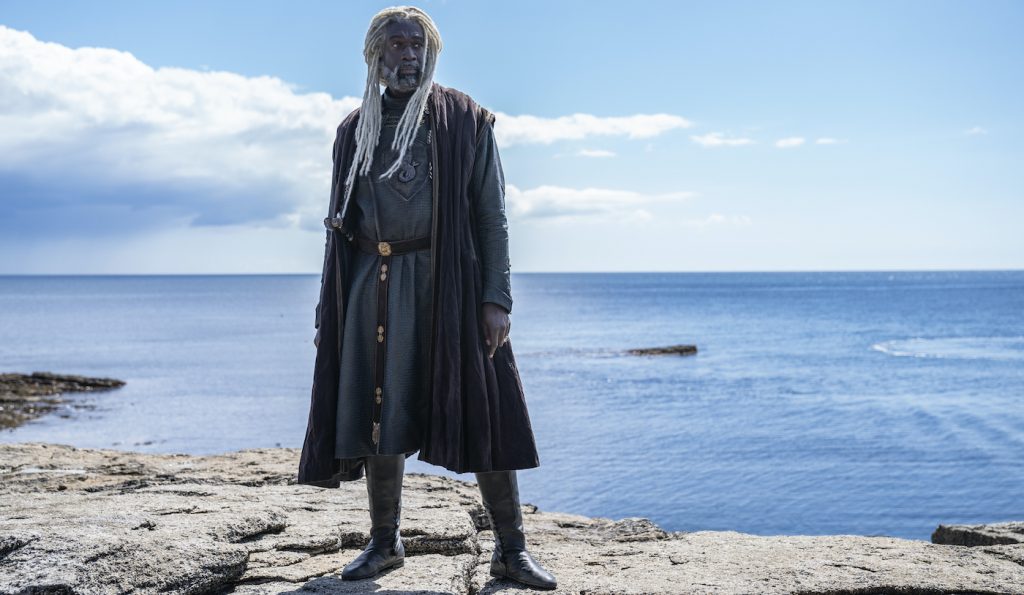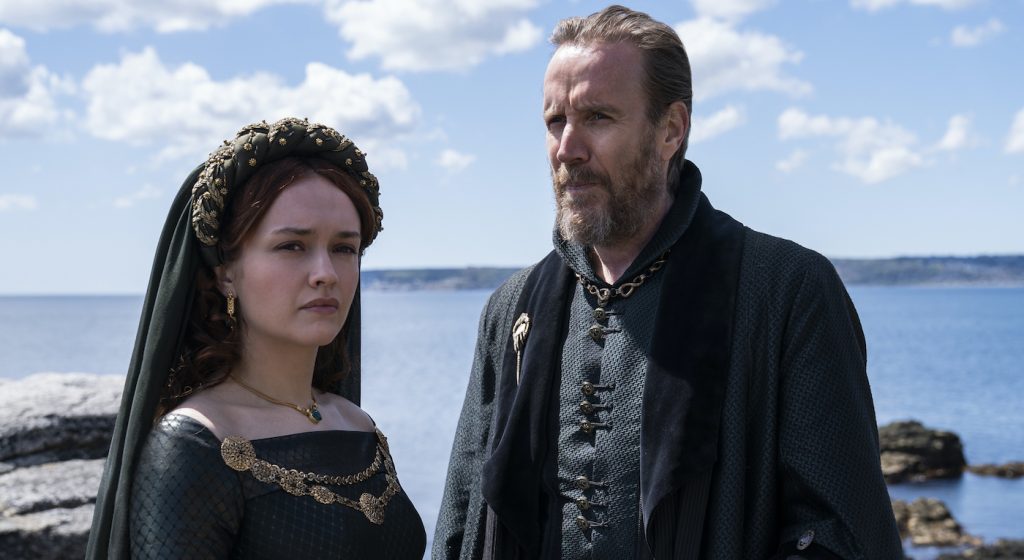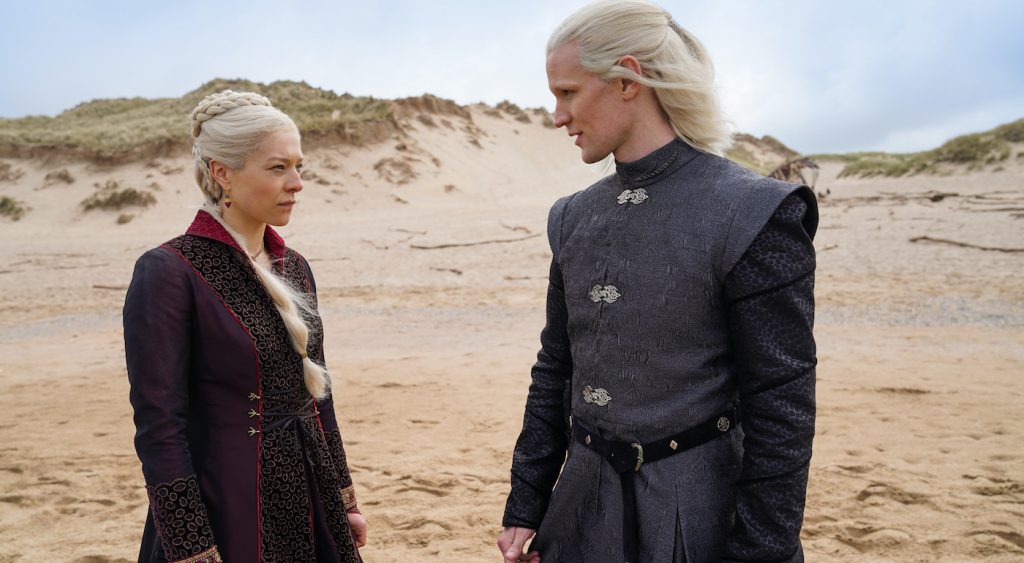 And here's the official featured cast list from HBO:
Emma D'Arcy as Princess Rhaenyra Targaryen: The king's first-born child, she is of pure Valyrian blood, and she is a dragonrider.  Many would say that Rhaenyra was born with everything… but she was not born a man.
Matt Smith as Prince Daemon Targaryen: The younger brother to King Viserys and heir to the throne.  A peerless warrior and a dragonrider, Daemon possesses the true blood of the dragon.  But it is said that whenever a Targaryen is born, the gods toss a coin in the air…
Steve Toussaint as Lord Corlys Velaryon, "The Sea Snake": Lord of House Velaryon, a Valyrian bloodline as old as House Targaryen.  As "The Sea Snake," the most famed nautical adventurer in the history of Westeros, Lord Corlys built his house into a powerful seat that is even richer than the Lannisters and that claims the largest navy in the world.
Olivia Cooke as Alicent Hightower: The daughter of Otto Hightower, the Hand of the King, and the most comely woman in the Seven Kingdoms. She was raised in the Red Keep, close to the king and his innermost circle; she possesses both a courtly grace and a keen political acumen.
Rhys Ifans as Otto Hightower: The Hand of the King, Ser Otto loyally and faithfully serves both his king and his realm. As the Hand sees it, the greatest threat to the realm is the king's brother, Daemon, and his position as heir to the throne.
For more on Game of Thrones spinoffs, check out these stories:
An Animated "Game of Thrones" Series Under Consideration at HBO Max
"Game of Thrones" Prequel "Tales of Dunk and Egg" in Development at HBO
It's Official—the Game of Thrones Prequel House of the Dragon Coming to HBO
George R. R. Martin Dishes on the Targaryen-Centered Game of Thrones Prequel
Game of Thrones Prequel About House Targaryen Nearing Pilot Order
For more on Warner Bros., HBO, and HBO Max, check out these stories:
Director Simon McQuoid on the Elemental and Supernatural of "Mortal Kombat"
New "In The Heights" Trailer Teases a Summer Must-See
Watch the First Seven Minutes of "Mortal Kombat"
Michael Keaton's Return as Batman Confirmed for "The Flash"
"Aquaman 2" Adds "Game of Thrones" Villain Pilou Asbaek
"Godzilla vs. Kong" VFX Supervisor on Creating Titan Title Match of the Ages
Featured image: Emma D'Arcy as "Princess Rhaenyra Targaryen" and Matt Smith as "Prince Daemon Targaryen"Photograph by Ollie Upton/HBO