Director Simon McQuoid on the Elemental and Supernatural of "Mortal Kombat"
The latest iteration of Mortal Kombat, director Simon McQuoid's debut feature, follows the development of Cole Young (Lewis Tan), a young dad and failed MMA fighter unaware of his inheritance: as a direct descendent of 17th-century Japanese fighter Hanzo Hasashi (Hiroyuki Sanada), he's one of Earthrealm's pre-destined champions in a violent tournament regularly held between different universes known as Mortal Kombat.
Cole is new to this world, and in writer Greg Russo's vision, the official version of Mortal Kombat never comes. Having won the last nine tournaments, Outworld's leader, Shang Tsung (Chin Han) dispatches his various supernaturally-empowered assassins to kill off Earth's representatives ahead of the fight, intending to speed along the end of Earth itself. The gory action, of which there's plenty, does double duty, with each match-up a key moment in the fight for Earthrealm's survival and the arc of the characters themselves. "If you look at each of those fatalities, really what's happening is they're propelling a character forward, the one who gets the kill," explains McQuoid. When champion Kung Lao (Max Huang) finally engages his metal coolie hat, a personal if otherwise impractical seeming accessory, in order to slice an invader, length-wise, in two, the grotesque visual is only half the point. "I think ultimately, the most satisfying thing about the hat in that sequence is Kung Lao's skill," the director says.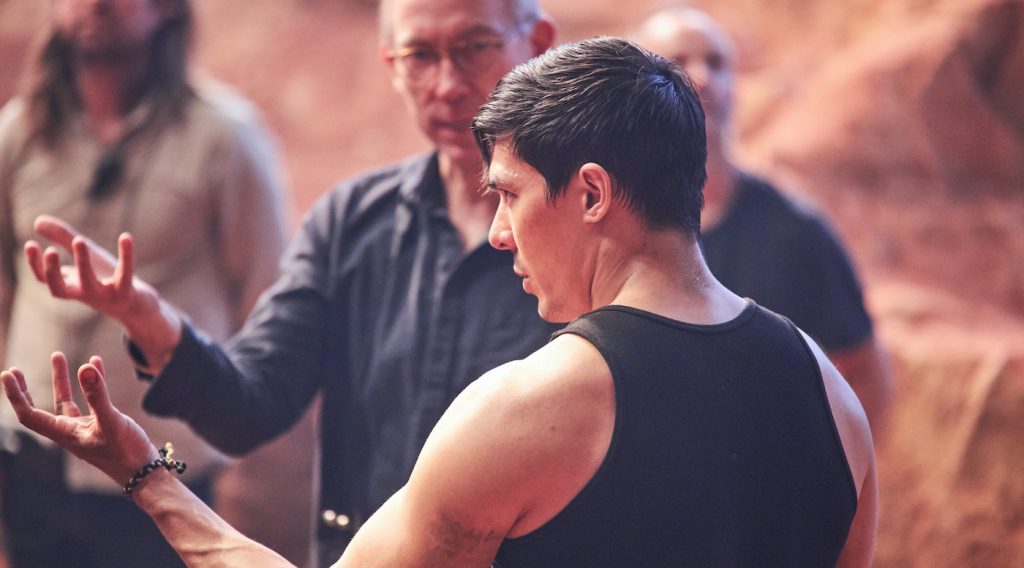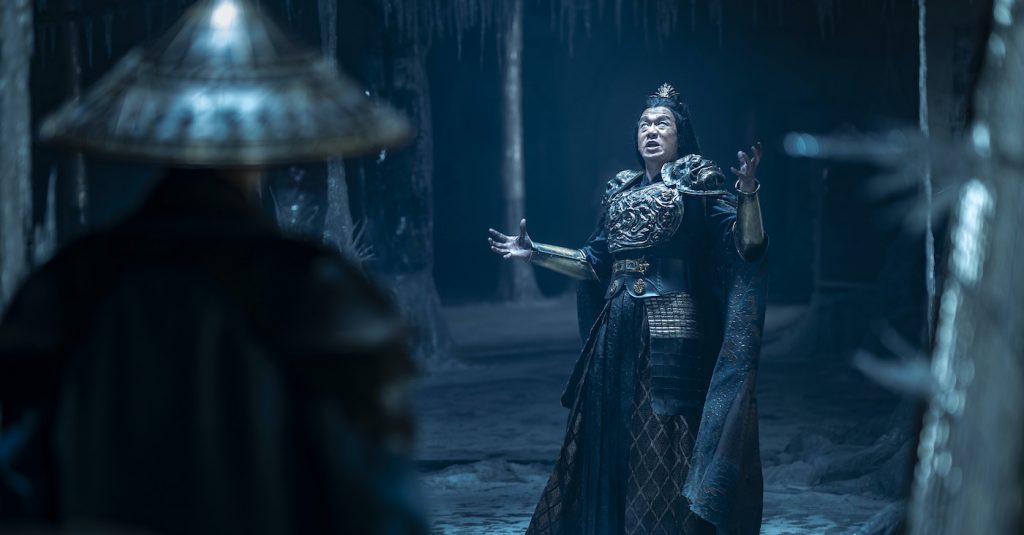 To that end, McQuoid kept bisection via weaponized headgear and similarly brutal bits deliberately short. "The game can get away with slow-motion spine rips because it's not photo-real," he says, but "if we'd have slowed those moments down, it would have felt really gratuitous," setting a tone for the film which the director hoped to avoid. Instead, McQuoid retained the gist of the original Mortal Kombat video game's bonkers gore but sped it up, such that any violence amounts to a culmination of a plotline rather than, say, a morally conflicted villain-to-be ripping a monster's heart out just for the sheer fun of it. Seasoned Earthrealm champion Jax (Mehcad Brooks) loses his arms in horrendous fashion to Sub-Zero's (Joe Taslim) ice-as-munition in the first third of the movie, but this makes way for the thrill of witnessing Jax find his way anew with mechanical replacements. "That was key for me, because it's what he does in the game, but it's also about Jax, that moment," says McQuoid. "When he delivers his line afterward — yeah, these motherf**kers work — it's all built for Jax."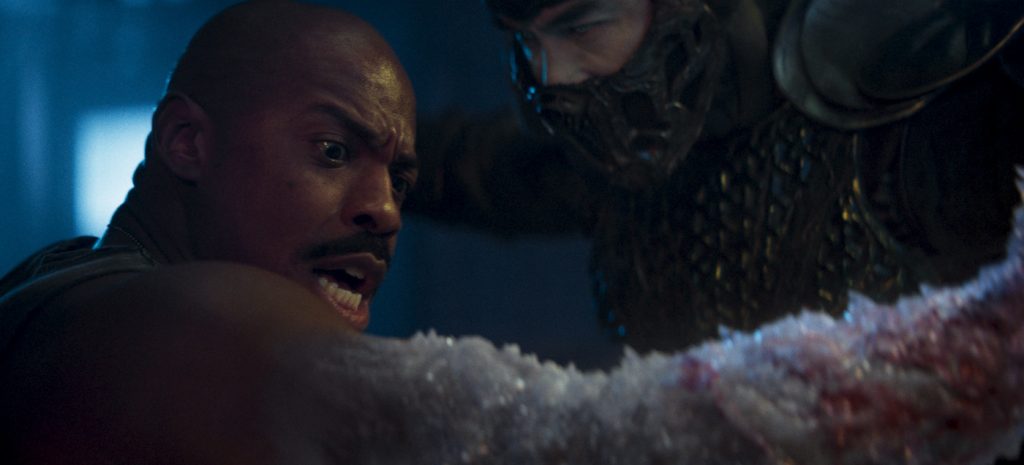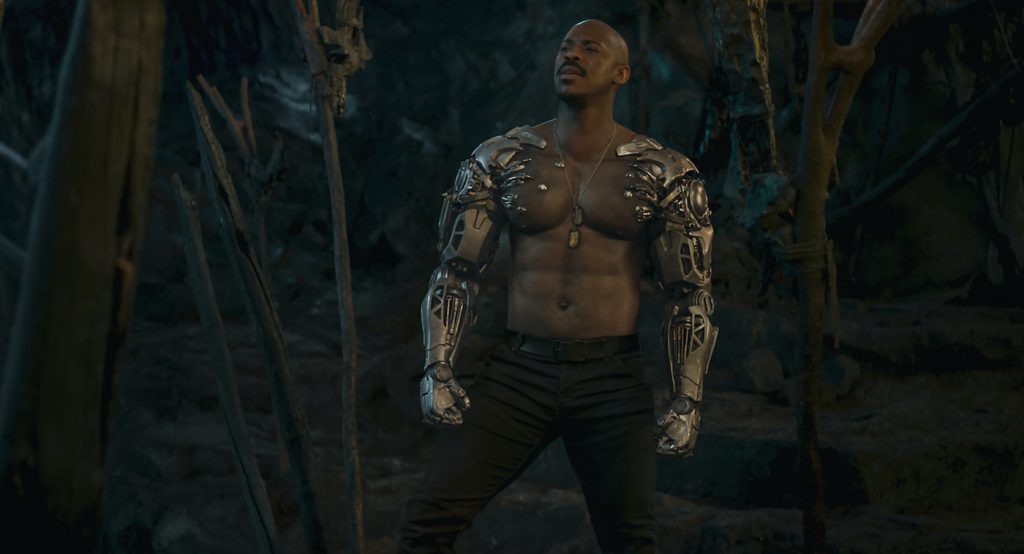 Cole is slow to discover his own version of Kung Lao's hat or Jax's hyper-charged arms, a superhuman personal battle advantage this universe calls an arcana. And early on, his two closest allies are hardly promising. Jax is armless thanks to his efforts to protect Cole, while Sonya Blade (Jessica McNamee) isn't even a champion but a regular human propelled into this fight by personal interest. Accompanied by Kano (Josh Lawson), a mercenary brute offering both comic relief and a bottomless repository of depravity, the group's attempt to improve their lot brings them to Lord Raiden's (Tadanobu Asano) hideout-training ground. Here Mortal Kombat's supernatural elements come into their own.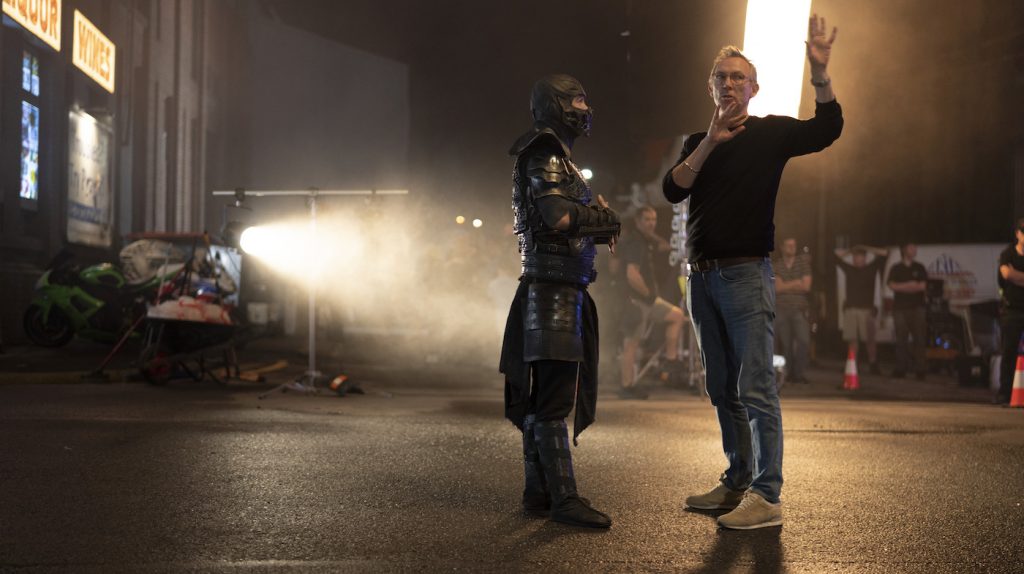 In the suburbs where we meet Cole, elemental aspects of the film— Sub-Zero's ice, Liu Kang's fire — remain aesthetically fairly within the limits of reality, as long as you can suspend disbelief at the sight of ice sprouting painfully from victims' extremities. Having made extreme use of known quantities like ice and fire "feel as elemental, real, and authentic as possible," however, McQuoid was able to let aspects of the film's supernatural villainy really pop. When Kung Lao's soul is sucked out, for example, the effect is bright green, a look that came about after more subtle versions of soul-sucking obscured actor Huang's face and failed to communicate the gravitas of the character's death. "But even if you look at Kabal's speed lines, they have a rolling decay that Chris Godfrey, the visual effects supervisor, described as tumbling leaves," explains McQuoid of a villain's amped-up movements. "If you look close up, there's a real granularity to those lines. We were trying to put a feeling of material quality to it, so it didn't just feel like a surface veneer."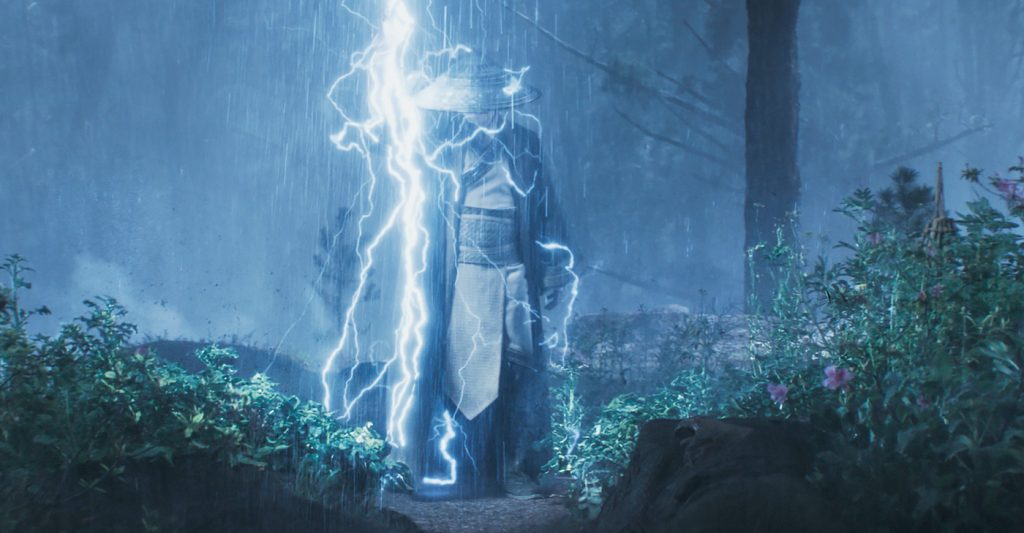 "I was setting out to make a fun, powerful, cinematic film that just happened to be from sourced material from a video game," the director says, and nowhere is that more clearly communicated than in the film's opening sequence, a surprisingly bucolic prologue set in rural 17th century Japan. The scenes that lead to Cole's ancestor Hanzo Hasashi's death and set the stage for a 21st-century showdown are visually powerful in a way that only a brutal ice-murder set in a long-ago bosky dell can be. They also gear us up for everything to come: sure, the game's gore is all there, but story-wise, it's for the good of the Earth, and in this version, Earth comes first.
Mortal Kombat is now streaming on HBO Max.
Featured image: Caption: (Caption: (L-r) MEHCAD BROOKS as Major Jackson "Jax" Briggs and JOE TASLIM as Sub-Zero/Bi-Han in New Line Cinema's action adventure "Mortal Kombat," a Warner Bros. Pictures release. Photo Credit: Courtesy Warner Bros. Pictures