"Godzilla vs. Kong" Reveals Poster, Trailer Coming Sunday
On Tuesday, we shared that brief but thrilling glimpse of Godzilla vs. Kong. Now, the Warner Bros. and Legendary Pictures film has revealed a new poster ahead of the first trailer, which will drop on Sunday, January 24.
Director Adam Wingard's film about the battle between cinema's two most legendary monsters comes from a script by Eric Pearson (Thor: Ragnarok, Black Widow) and Max Borenstein (Godzilla, Kong: Skull Island). The cast includes Millie Bobby Brown (fresh from surviving the drama in Godzilla: King of the Monsters), Brian Tyree Henry, Rebecca Hall, Alexander Skarsgård, Julian Dennison, and Eiza González. Wingard's creative team includes cinematographer Ben Seresin (World War Z), production designers Owen Patterson (Godzilla, The Matrix Trilogy and Captain America: Civil War) and Tom Hammock (The Guest), and VFX supervisor John "DJ" DesJardin (Batman v Superman: Dawn of Justice, Watchmen).
Here's the full poster: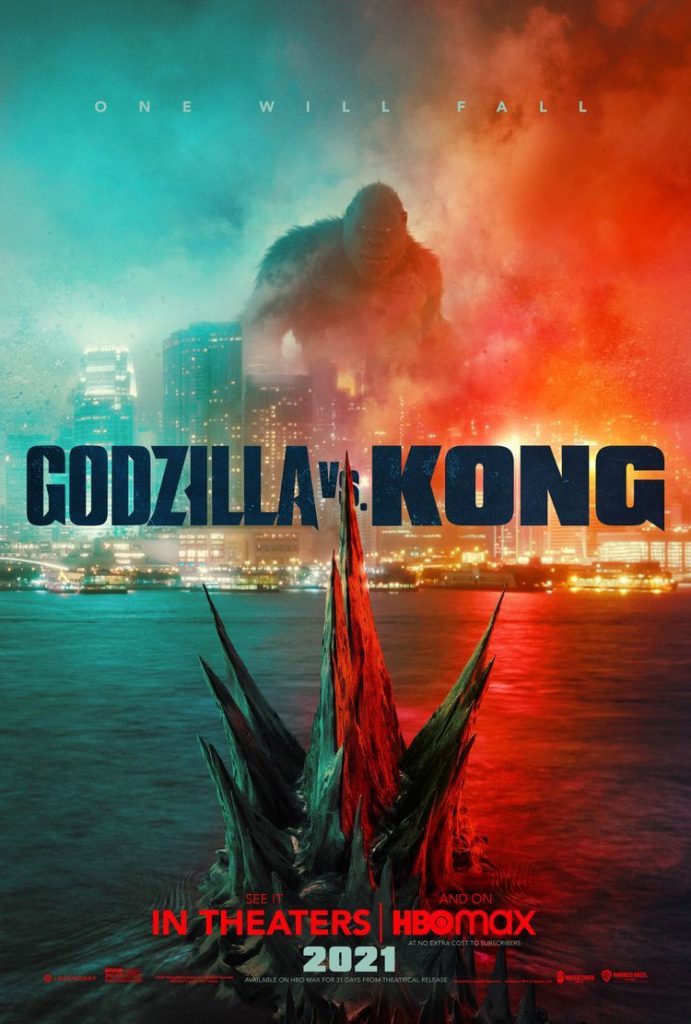 Godzilla vs. Kong hits theaters and HBO Max on March 26. We'll be sure to share the trailer when it arrives.
Here's the official synopsis from Warner Bros.:
Legends collide as Godzilla and Kong, the two most powerful forces of nature, clash on the big screen in a spectacular battle for the ages. As Monarch embarks on a perilous mission into fantastic uncharted terrain, unearthing clues to the Titans' very origins, a human conspiracy threatens to wipe the creatures, both good and bad, from the face of the earth forever.
For more on HBO and HBO Max, check out these stories:
A Brief But Thrilling Glimpse of "Godzilla vs. Kong"
"Insecure" to Conclude After Season 5—Issa Rae Thanks Fans
Watch the Riveting Official Trailer for "Judas and the Black Messiah"
"Sex and the City" Spinoff "And Just Like That" Coming to HBO Max
HBO Max Reveals New Trailers for "Locked Down" and "Search Party"
Costume Designer Cat Thomas on the Couture of "The Flight Attendant"
Featured image: