David Fincher's "Mank" Gets December Release on Netflix
As we wrote earlier today, we're taking any good news we can get on the film release front. While we're duty-bound to share some of the bummer news, we're thrilled to report that David Fincher's first feature film in six years will be released on Netflix this December 4. And Mank is not only loaded with talent on camera and off, but it also looks, at least from the images we've seen, to be dizzyingly gorgeous. As it should—the film follows screenwriter Herman J. Mankiewicz's (Gary Oldman) volatile, ultimately groundbreaking collaboration with Orson Welles (Tom Burke) in creating Welles' 1941 masterpiece Citizen Kane, one of the greatest films ever made. Mank was shot in black and white and looks frankly stunning.
Joining Oldman and Burke are Amanda Seyfried as Marion Davies—a romantic partner to newspaper magnate William Randolph Hearst, the inspiration for Welles' film and its titular character, Charles Foster Kane. Hearst is played by the great Charles Dance, whose commanding presence as Tywin Lannister was so key to Game of Thrones. Fincher's Mank will track the screenwriter's battles with Welles over the script, including who deserves the credit for it (they both eventually won Oscars for Best Original Screenplay). The making of Citizen Kane was legendarily difficult, and who better to unpack it than one of our greatest directors?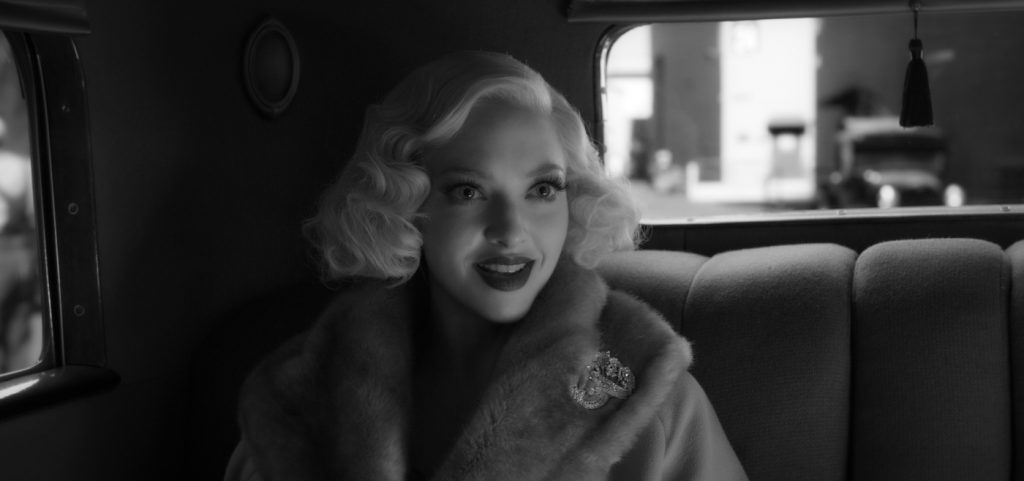 Mank's script from Fincher's father, Jack Fincher, which makes an already intriguing project that much more enticing. Fincher's Mindhunter DP Erik Messerschmidt and his trusty composing duo of Trent Reznor and Atticus Finch are on board as well.
Honestly, folks, we cannot wait for this film.
Here's the synopsis from Netflix:
1930s Hollywood is re-evaluated through the eyes of scathing social critic and alcoholic screenwriter Herman J. Mankiewicz as he races to finish the screenplay of Citizen Kane for Orson Welles.
For more on what's coming to Netflix, check out these stories:
Netflix Reveals Trailer for NYC Set High School Drama "Grand Army"
First Images From "The Witcher" Season 2 Reveal Geralt's New Armor
Netflix Reveals First "Selena: The Series" Teaser Starring Christian Serratos
"The Boys in The Band" Director Joe Mantello on Adapting Broadway's Groundbreaking Play
Gillian Anderson is Margaret Thatcher in "The Crown" Season 4 Images
Netflix Reveals First Look of "Ma Rainey's Black Bottom" With Chadwick Boseman in Final Role
Featured image: Gary Oldman and Amanda Seyfriend in 'Mank.' Courtesy Netflix.