Netflix Reveals Trailer for NYC Set High School Drama "Grand Army"
The first trailer for Katie Cappiello's new Netflix series Grand Army is a gripping glimpse at a promising new show. Set in Brooklyn's largest public school (a fictional behemoth called Grand Army High), and set against a backdrop of America's many flashpoints, Grand Army looks like the kind of high school drama built for both high school-aged viewers and adults alike. Centered on five students at the school, the trailer is short on plot details but rich with teenage atmospherics and New York-specifics (including great shots of Grand Army Plaza at the northern corner of Prospect Park, in Brooklyn). High school is a dramatic time—high school in New York City is dramatic in a specific, sped-up adulthood kind of way.
The kids are a diverse group struggling with the highs and lows of high school life and the pressures of our current American moment. In one emblematic moment, Leila Kwan (Amalia Yoo) is told by a counselor that she appears happier than the last time they met. "Yeah, well," Leila smiles painfully, "it's a disguise." We hear you, Leila.
Yoo stars alongside Odessa A'zion, Odley Jean, Maliq Johnson, Amir Bageria, Alphonso Jones, Brittany Adebumola, Crystal Nelson, Naiya Ortiz, Brian Altemus, Thelonius "Monk" Serrel-Freed, Anthony Ippolito, Jaden Jordan, Ashley Ganger, Sydney Meyer, Marcela Avelina, August Rosenstein, David Iacono, Lola Blackman, and Keara Graves. Grand Army is based on Cappiello's 2013 play "Slut."
Grand Army premieres on October 16. Check out the trailer below:
Here's the official synopsis from Netflix:
Grand Army tunnels into a generation that's raging and rising. Five students at the largest public high school in Brooklyn take on our chaotic world as they fight to succeed, survive, wild out, break free and seize the future.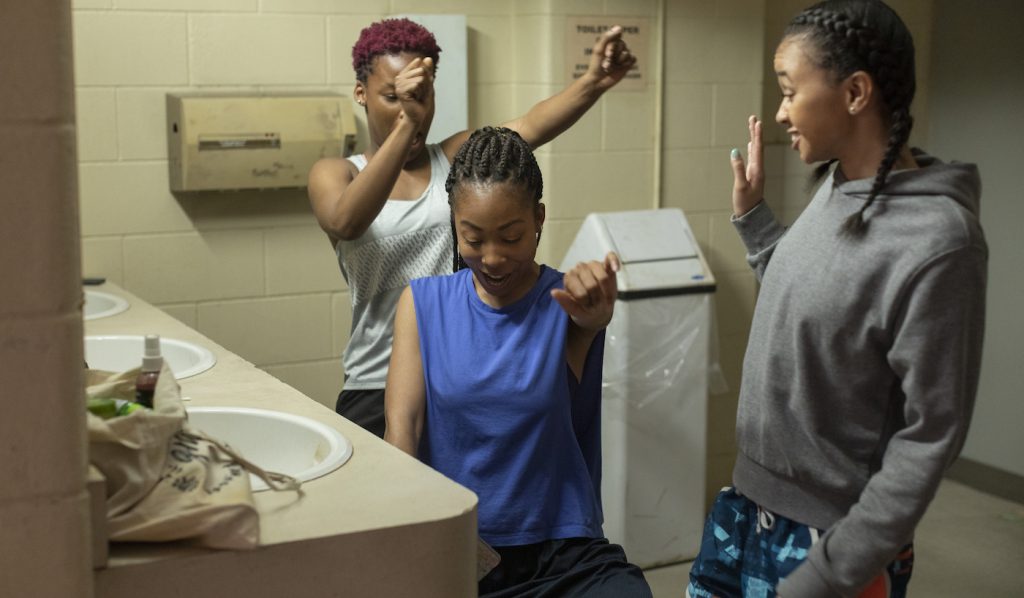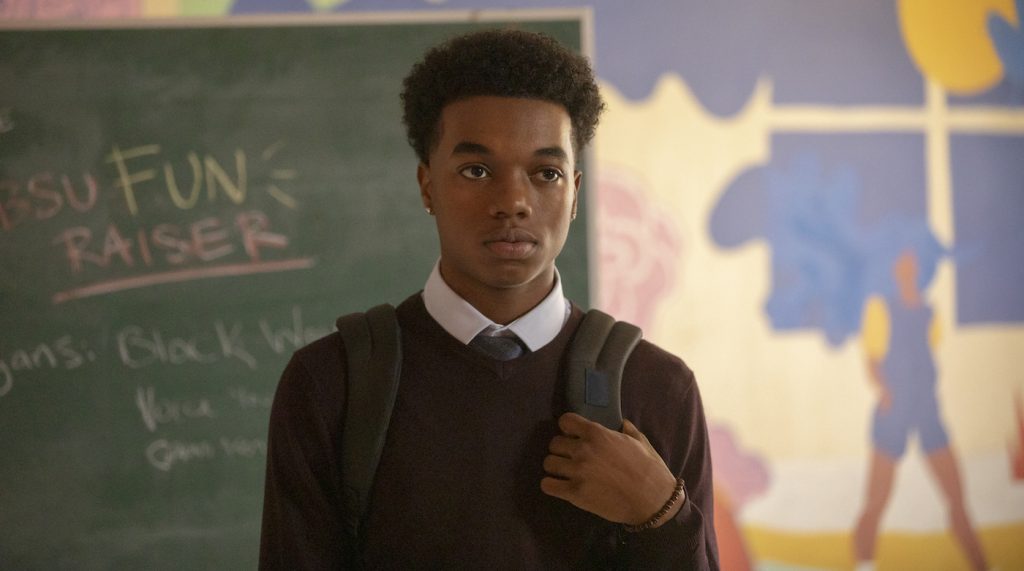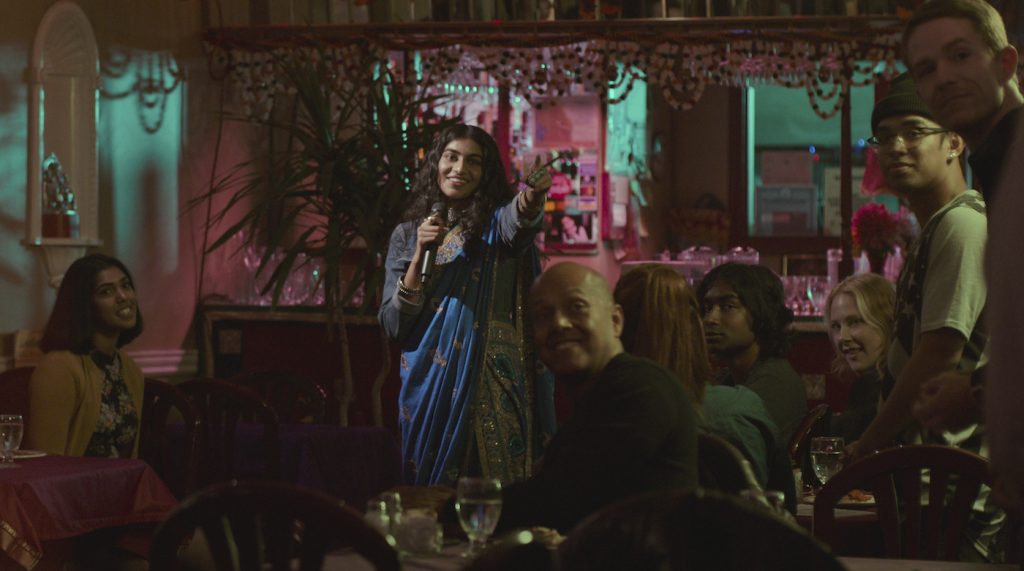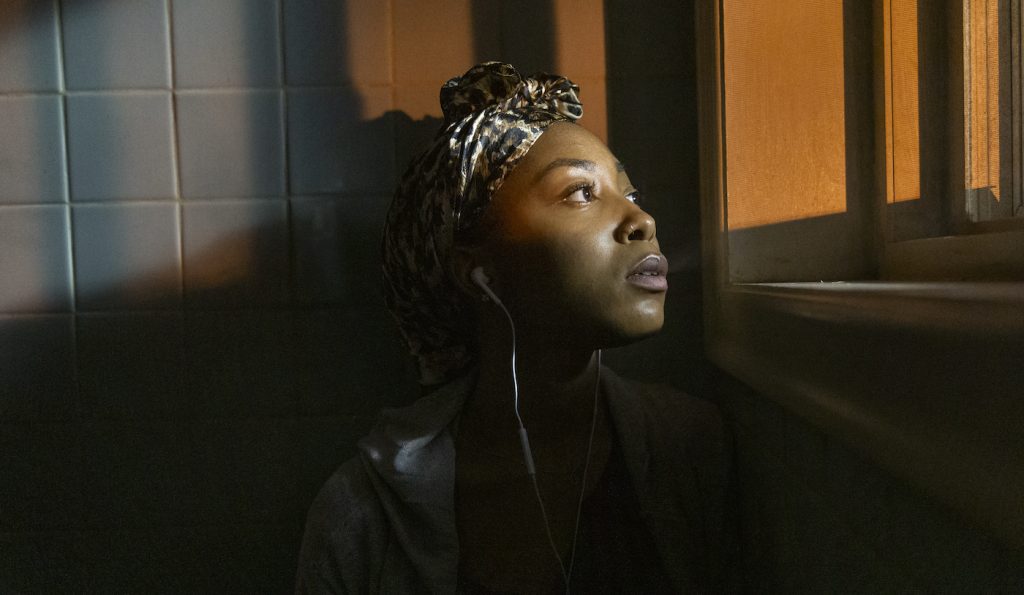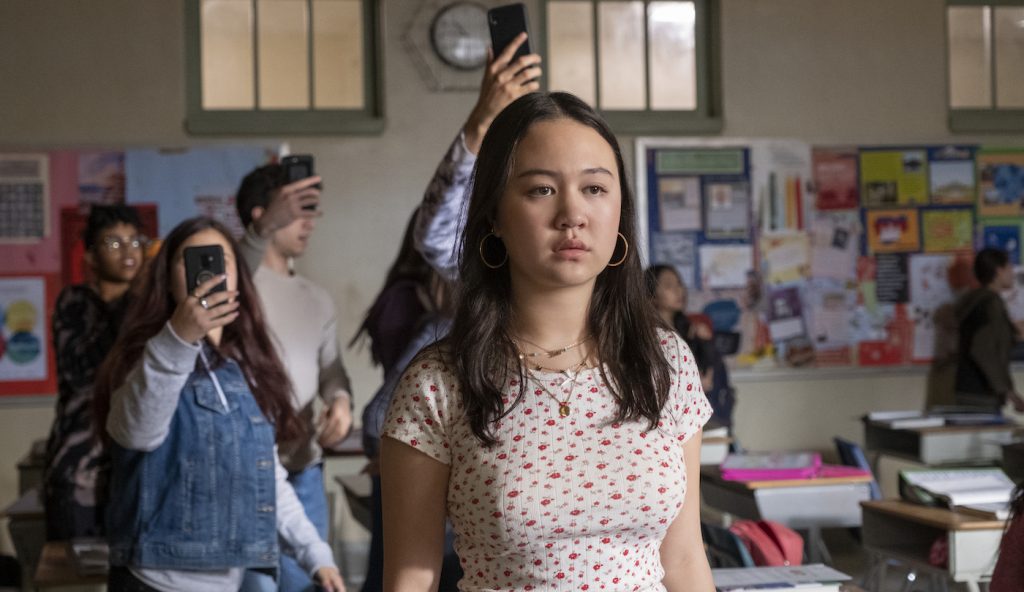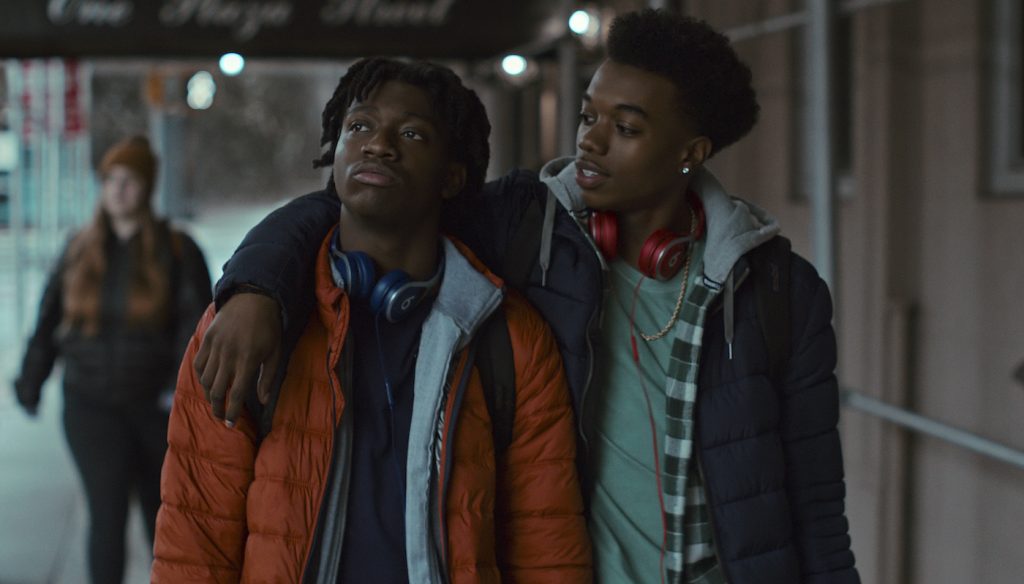 For more on what's coming to Netflix, check out these stories:
First Images From "The Witcher" Season 2 Reveal Geralt's New Armor
Netflix Reveals First "Selena: The Series" Teaser Starring Christian Serratos
"The Boys in The Band" Director Joe Mantello on Adapting Broadway's Groundbreaking Play
Gillian Anderson is Margaret Thatcher in "The Crown" Season 4 Images
Netflix Reveals First Look of "Ma Rainey's Black Bottom" With Chadwick Boseman in Final Role
Featured image: GRAND ARMY (L to R) ALPHONSO ROMERO JONES as JOHN ELLIS and ODLEY JEAN as DOMINIQUE PIERRE in episode 103 of GRAND ARMY . Cr. COURTESY OF NETFLIX © 2020