Black Panther Tracking for Historic Opening Weekend
We've discussed why Black Panther is the movie of the moment, how the critics are raving, and have shared the thoughts of writer/director Ryan Coogler and the cast. Soon, we'll be publishing our interviews with the film's outstanding costume designer, Ruth E. Carter, and production designer, Hannah Beachler. The latest word on the juggernaut Marvel film is that the scorching pre-sale ticket numbers weren't an anomaly—The Hollywood Reporter says that the film is tracking for a colossal opening weekend of $165 million, potentially making history in the process.
THR used numbers from tracking service NRG, which says that the film is primed to have the largest February launch in film history, topping Ryan Reynolds'-led Deadpool, which holds the record with a $152.2 million opening over the four-day presidents weekend in 2016. Black Panther is enjoying the aforementioned critical acclaim and cultural cachet (and importance) of having a film directed by and primarily starring African Americans and people of color. The groundswell of excitement, the film's creative and critical bonafides and a hugely impressive roster of talent, both behind and in front of the camera, are fueling this timely film's blazing final weeks before its' Friday premiere.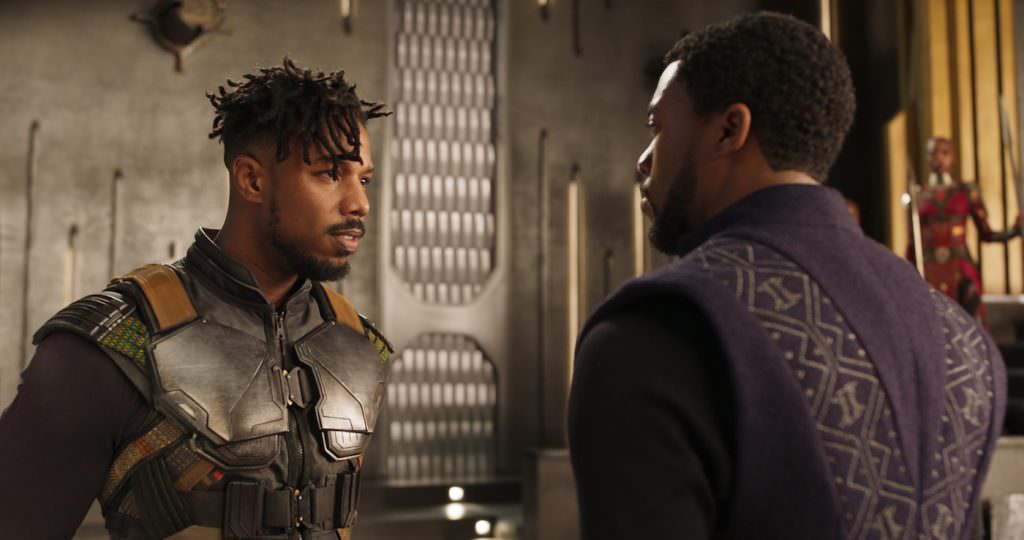 Black Panther stars Chadwick Boseman as T'Challa/Black Panther, the new king of the reclusive African nation of Wakanda, and boasts an incredible supporting cast, including Michael B. Jordan, Lupita Nyong'O, Danai Curira, Forest Whitaker, Angela Bassett, Daniel Kaluuya, Letitia Wright, and Florence Kasumba. The thrill of seeing these hugely talented performers, under the direction of the rising star Coogler, and fronting a massive, mega-budgeted Marvel superhero is being felt all across the world. If the tracking holds, Black Panther will prove (hopefully once and for all) that films by and about people of color can also be big business. Coogler and co. have already proven they were ready for primetime; Black Panther's 97% fresh rating on Rotten Tomatoes is currently the best of any Marvel film.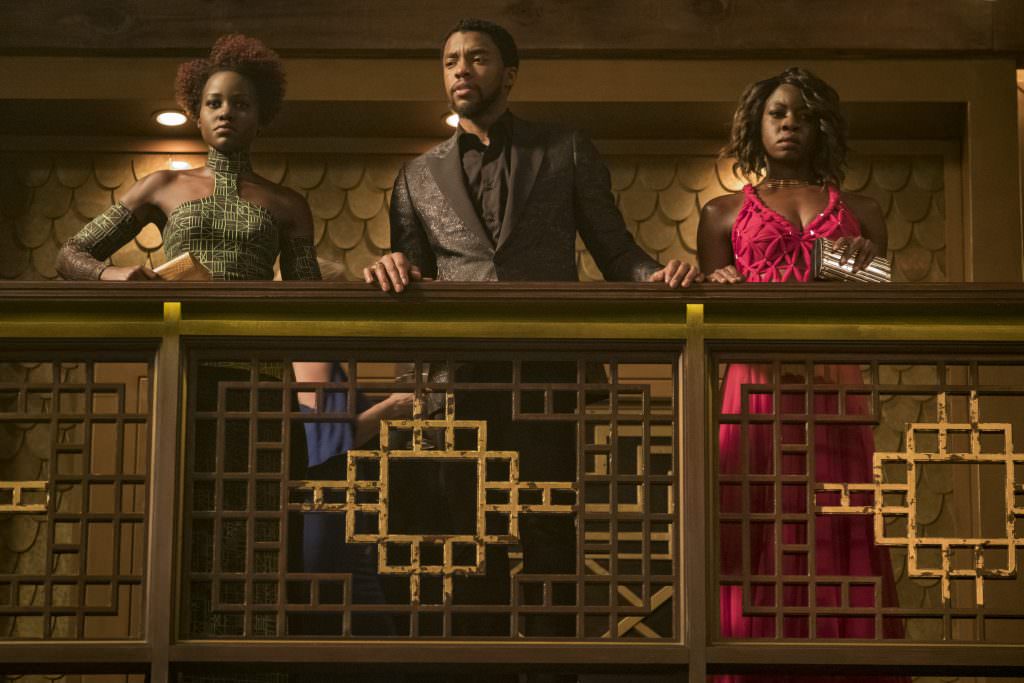 The film has a chance to not only break the February record, but stand among the most successful superhero film openings of all time. That list goes like this, beginning with four Marvel films: The Avengers (2012) with $207.4 million, Avengers: Age of Ultron (2015) with $191.3 million, Captain America: Civil War (2016) with $179.1 million, and Iron Man 3 (2013) with $174.1 million. They're followed by DC's Batman v. Superman: Dawn of Justice (2016) with $166 million and The Dark Knight Rises (2012) with $160.9 million, not accounting for inflation.
Black Panther opens this Friday, February 16.
Featured image: Black Panther/T'Challa (Chadwick Boseman) Ph: Film Frame. ©Marvel Studios 2018