Accents, "Balding" and Independent Women: Black Panther Talent Speaks Out
Majestic in scale and massive in appeal, if box office predictions prove on point, Black Panther (opening Feb. 16) celebrates an Afro-futuristic vision of a comic book superhero surrounded by badass women. To hype the beast that is Black Panther, director Ryan Coogler, star Chadwick Boseman and key cast members gathered last week at a Beverly Hills hotel where they chatted up their adventures in cinematic myth-making. Edited for length, here's a sampling of their insights.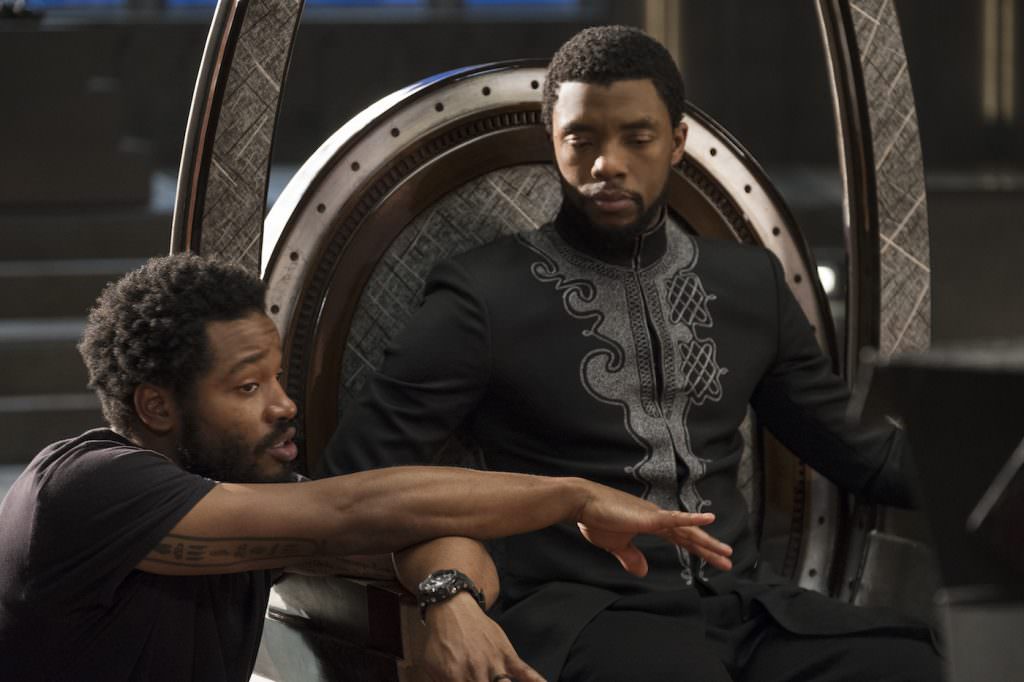 Chadwick Boseman, who channeled James Brown to stunning effect in the 2014 Get On Up bio-pic, now stars as T'Challa king of Wakanda – – also known as Black Panther.
Boseman on T'Challa's African accent
"As actors, very often you're trained from a European perspective. I went to Oxford to study, but I also went to Howard University and we were taught to respect our [Black] writers and our classics just as much. There was a time period where people would ask me whether or not an audience could sit through a movie with a lead character who spoke with that [African] accent. I became adamant about the fact that the intonations and melodies inside an African accent are just as classical as a British accent or a European one. All of the emotions and aspects and expressions of a character can be shown through that accent. T'Challa's ancestors had never been conquered and he's never been conquered. He doesn't have to go to Oxford or Cambridge or Yale or any place to study. The Black Panther got his education at home in Wakanda so he would not then assimilate the colonizer's language in order to speak to his people. He had to speak with an African accent." 
On getting the gig
"We were in Zurich and as I came off the red carpet for Get On Up my agent was like, 'You've got to get on the phone!' [Marvel Studios president] Kevin Feige called, with Louis D'Esposito, Nate Moore and the Russo Brothers. They essentially said, 'We want to bring your character into the Marvel Comic Universe as a stand-alone, but the best way to introduce him is in Captain America: Civil War. When I shot 'Civil War,' other people didn't know this Black Panther movie was going to happen. I love the fact that it was a surprise."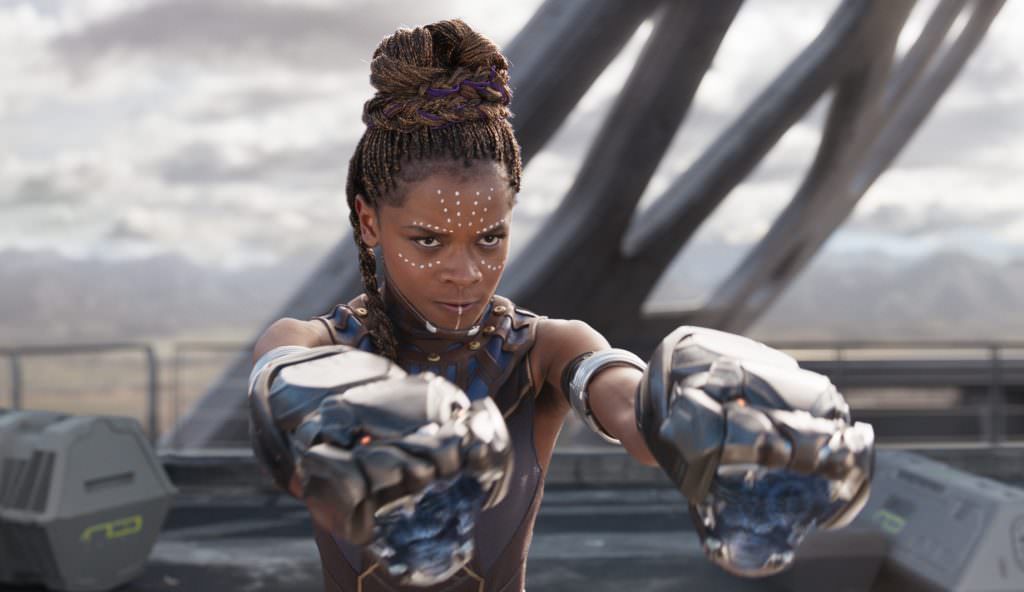 On tech genius little sister Shuri (played by Letitia Wright)
"Even though we're talking about a fantasy, the idea of the next generation being smarter, being better than you — that's a concept the people [of Wakanda] have evolved to. You see the genius is inside the people who come after you. If you have ancestors around, they're looking at you like, 'I know you're looking up to me, but we're looking up to you.' My younger sister Shuri benefits from whatever I have reached. That is an African concept."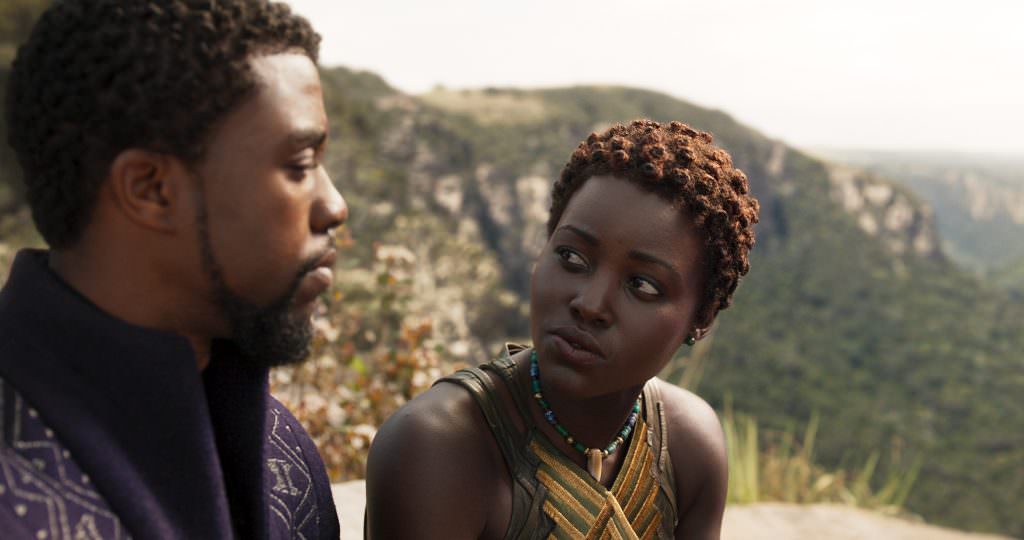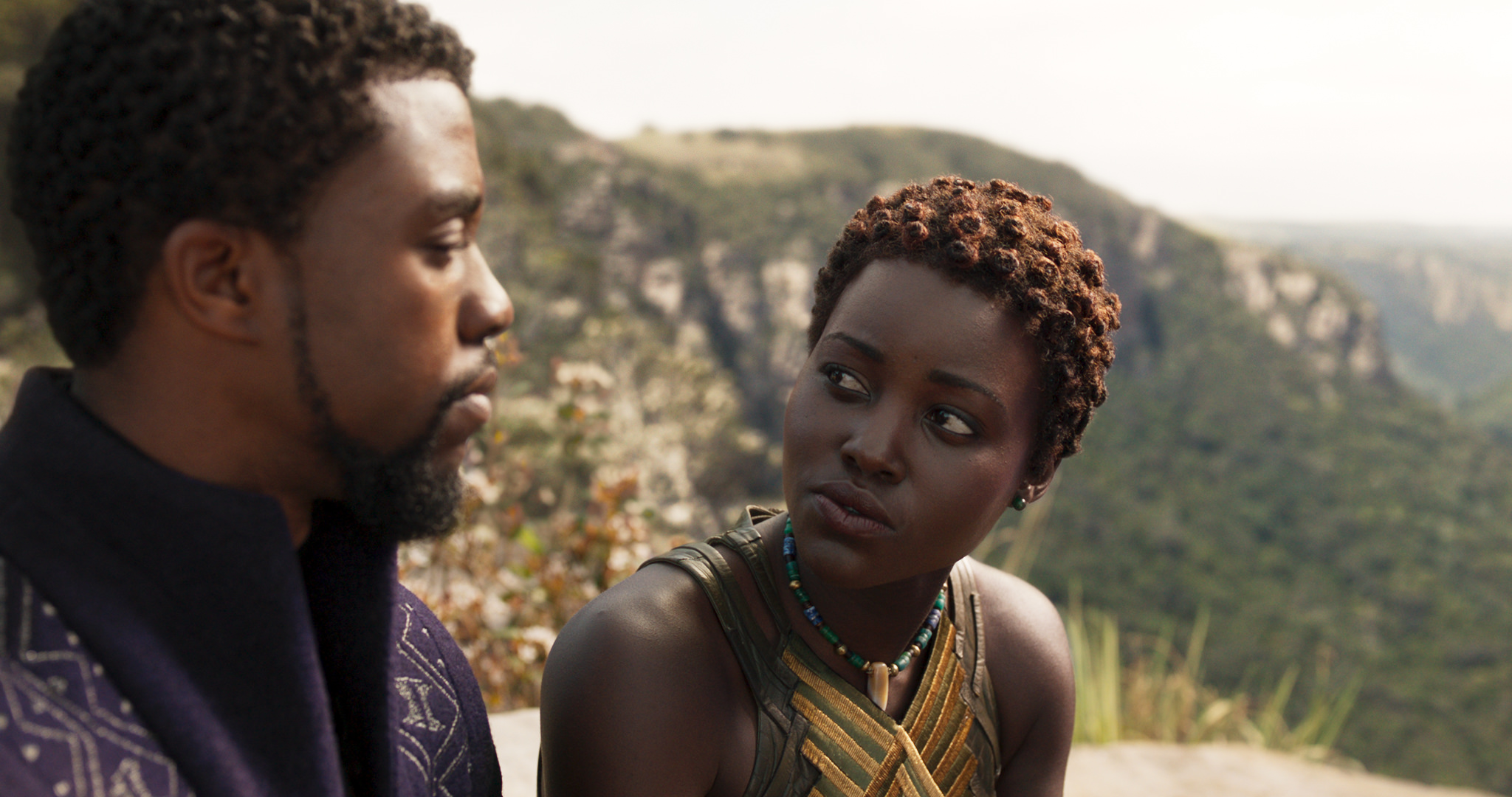 Oscar-winning Kenyan actress Lupita Nyong'o (12 Years a Slave) portrays activist Nakia, T'Challa's opinionated ex-girlfriend.
 Nyong'o on the women of Wakanda
"What I love about the way this film represents women is that each and every one of us is an individual and unique. We all have our own sense of power and our own agency and we hold our own space without being pitted against each other. I think that's a very powerful message to send to children, both male and female. [In Black Panther] women go about their business and support each other, argue with each other, and have different points of view. We see how much more effective a society can be if it allows women to explore their full potential."
Playwright-actress Danai Gurira, raised in Zimbabwe, played "Michonne" in The Walking Dead series before taking on the role of Black Panther's fierce bodyguard Okoye.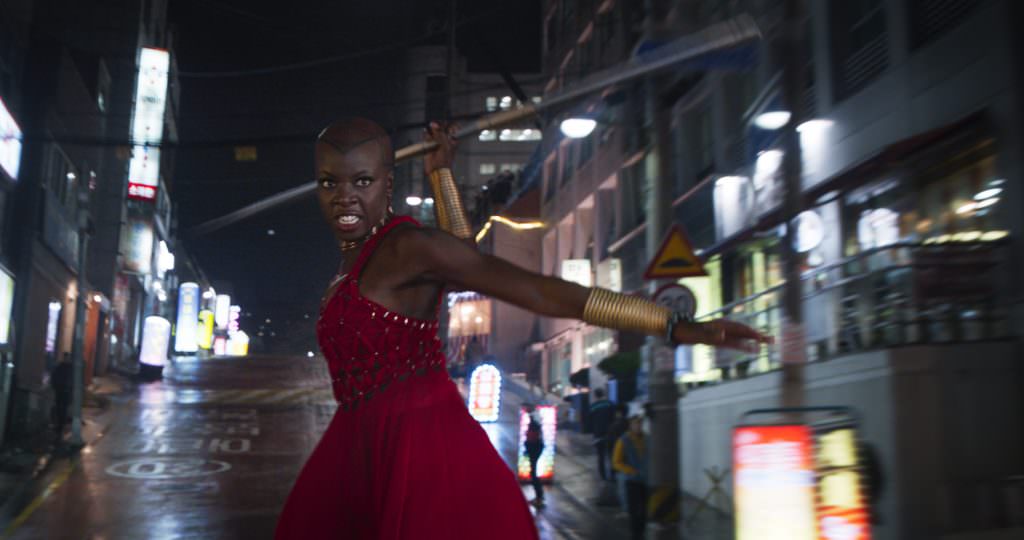 Gurira on getting "balded"
"I was the first one to get my head shaved. In theory, it sounded amazing. And then the day came, I had my 'fro, and like, it happened. You go into the restroom to wash your hands, and you look up, you go, 'What the….?' It took a few days [to get used to]. And then all the girls started coming in like we'd all been balded, one by one. Everybody got their caps on. And then the pride started to grow, embracing this symbol of power. I love that Okoye doesn't want a wig. She doesn't want to cover up. Walking in with that bald head with that tattoo, it was so subversive, in the right way, to say 'You don't have to have hair to be beautiful.'" 
On her African heritage
"Being that I'm Zimbabwean, you see the power and the potential of where you're from, but you also see how misrepresented it is. This [film] is kind of an answer. We see all the different African culturalisms being celebrated in Black Panther. We see beauty, we see power, we see potential, we see ability, we see resources. To put that on this Marvel epic scale of exhibition, it salves wounds in a deep way."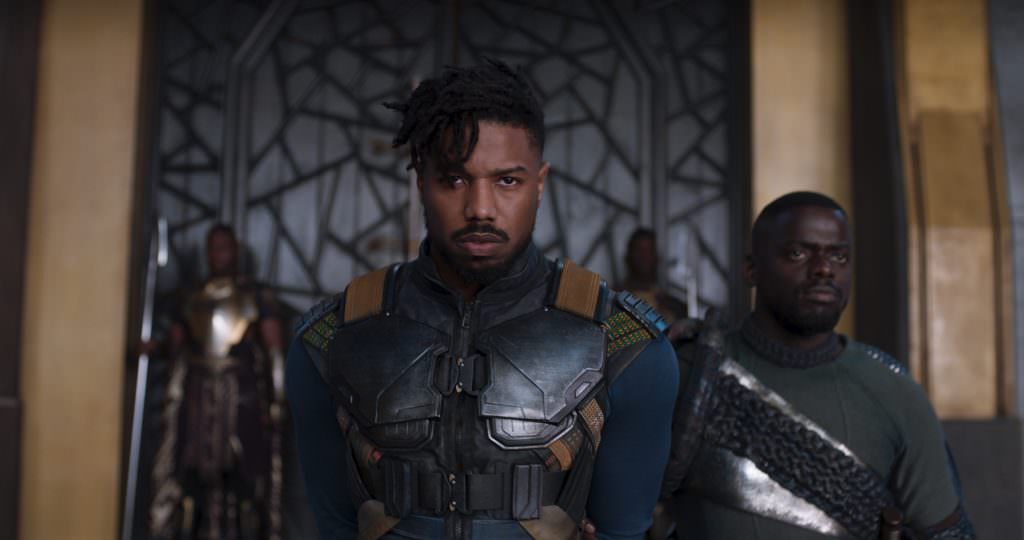 Michael B. Jordan, re-teaming with director Ryan Coogler after Fruitvale Station and Creed, plays Black Panther nemesis Erik Killmonger.
Jordan on seeing Black Panther for the first time
Before I saw the film I called Ryan and said 'Man, I'm nervous. I don't know what to expect.' And Ryan says, 'Look, just be a fan and try to enjoy it.' In the back of my head I'm like, 'Yeah, that's never gonna happen.' But then I sat down with my family and the audience and I can't describe that feeling of seeing yourself on screen – – not me personally but people who look like me – – being empowered in a movie with socially relevant themes that you can watch and enjoy – – I thought it was a really good balance."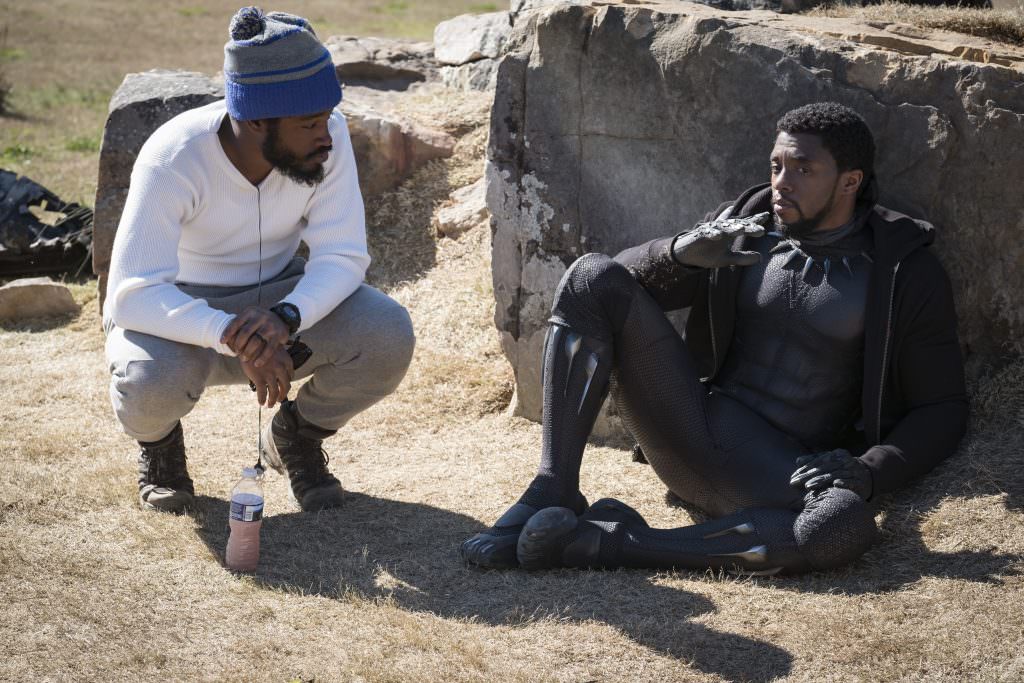 Raised in Oakland, California, director Ryan Coogler won the Sundance Grand Jury prize for his fact-based Fruitvale Station feature debut as a warm up to the fantastical Black Panther.
Coogler on his pop culture roots
"I grew up loving comic books and not just comic books, but I love pop culture. I love toys, actions figures, video games, all of that stuff. When I got older and realized I wanted to make movies, that's how I fell in love with internationalism and cinema that left with you with something to chew on, something to think about." 
On female collaborators
"This film had involvement from brilliant women from start to finish. [Marvel Studio President] Kevin Feige runs the studio. His right hand is Louie Esposito and his left hand is Victoria Alonzo, who's amazing. When we were in script meetings, Victoria would raise her hand like 'I think this should happen.' Okay. And for our crew, we hired women not because they were women but because they were the best people for the job. That was our cinematographer Rachel Morrison, our costume designer Ruth Carter, production designer Hannah Beachler and our assistant director Lisa Satriano. In post production the film was edited by Michael Shawver and Debbie Berman, who's from South Africa, and finished by Victoria. Working with these amazing women, I was blessed to have their perspective and their fingerprints all over this movie."
Featured image: Marvel Studios' BLACK PANTHER..L to R: Erik Killmonger (Michael B. Jordan) and T'Challa/Black Panther (Chadwick Boseman)..Ph: Film Frame..©Marvel Studios 2018