"Winning Time" Costume Designer Emma Potter on Making Magic With the Lakers
Working on Max Borenstein and Jim Hecht's Winning Time: The Rise of the Lakers Dynasty didn't require an advanced degree in NBA fandom in general and Lakes lore specifically, yet a lot of the folks involved had both. Hecht himself is a lifelong Lakers fan, and writer Rodney Barnes has loved basketball his whole life, and everyone likes Magic Johnson. Yet, one of the key people who helped give Winning Time its period-perfect look admits she was neither a massive b-ball fan or a follower of the NBA.
"The honest answer is, no," says costume designer Emma Potter when asked about her basketball bonafides. Yet Potter, a veteran British costume designer whose work has helped shape material as dark and twisted as Antonio Campos's southern thriller The Devil All the Time to James Ponsoldt's sci-fi drama The Circle, finds value in coming into new material with fresh eyes and little personal history with the subject. "I found it exciting that I wasn't coming to it with any established ideas of what everybody should look like."
One of the many challenges Potter faced was creating looks for some of the most iconic people on the planet, during an era (the late 1970s and early 80s) where styles were often loud, large, and unsubtle. Wining Time tells the story of the Lakers at the beginning of their dynasty when they set out to change the NBA, from the style of play to the nature of NBA stardom itself, and, incredibly, succeeded. The main players involved are the Lakers' two larger-than-life stars, Magic Johnson (Quincy Isaiah) and Kareem Abdul-Jabbar (Solomon Hughes), as well as the movers and shakers who helped shape the Lakers dynasty. Those include real estate tycoon and Lakers owner Jerry Buss (John C. Reilly), and a pre-icon Pat Riley (Adrian Brody). All of these individuals were photographed roughly a billion times when the Lakers ascendancy began in earnest, yet creating their looks for the show required Potter to imagine these people before they were bathed in glory. It also demanded a whole lot more than aping old photographs.
"I find when you talk about this era, people have this understanding of who these people are, and then I realized that what they're imagining is actually later than the moment we're meeting them in the series," Potter says. Her research included poring through every photograph, interview, game tape, and YouTube clip she could find. "Then I realized, it's not just the games but these documentaries that showed those moments in practices that weren't public at the time." It was in those in-between moments that Potter found a way into each character's specific look.
Because Winning Time covers the personal and professional lives of these larger-than-life figures, Potter had to connect the sartorial dots between outfitting Magic, Kareem, and the team in the Lakers' iconic purple and gold to the quieter moments (for Kareem) and crazier moments (for Magic) off the court.
"I put together all these images from around 1977 to 1983 to really get a snapshot of who these people were," Potter says. That included Magic's already blossoming sense of style when he was a star at Michigan State. "Magic has some very well-known, iconic looks back in 1979, right before he began playing for the Lakers. Yet after that, there's not as much out there when his first season with the Lakers started. The exciting thing is who is Magic when we first meet him in Lansing, Michigan compared to the Magic who we see at the end of the season in Los Angeles. Not just what he's wearing, but all the worlds he's in and how he's presented."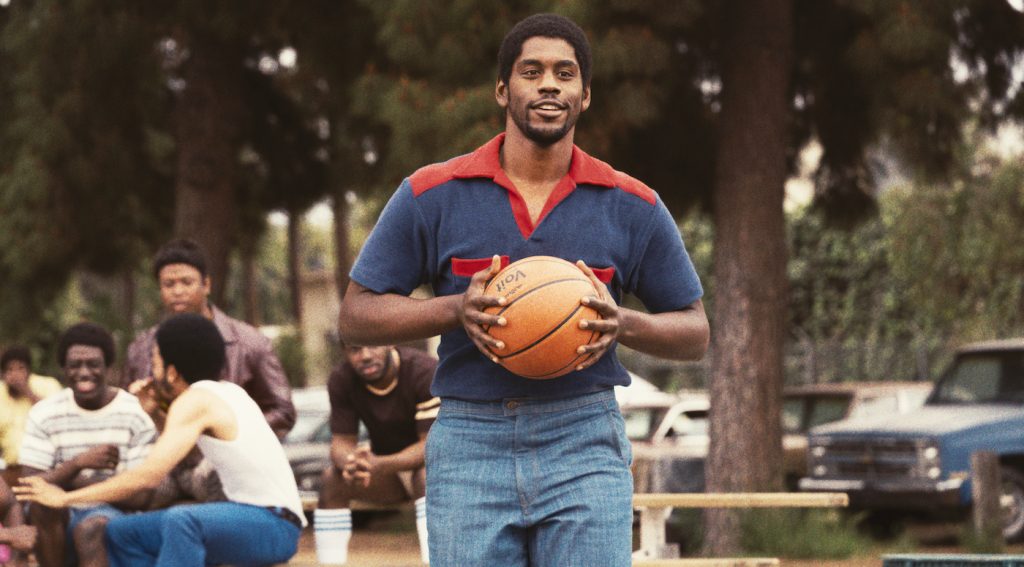 Potter helped craft Magic's growing sense of style as his confidence off the court grew to match his ability on it. Magic helped transform the Lakers into Showtime (fan era that lasted from 1979 to 1991, at which point a certain team from Chicago took over), the mesmerizing, sui generis force of fast-breaking dominance that reshaped the entire league. This was also happening against the backdrop of Los Angeles, and Potter's charge was capturing all of this, but not in the way we think we remember the era seeming, but how it actually looked.
"For Magic, that transition as he gets settled in L.A. and gets more comfortable and starts embracing what he thinks is cool, but coming at it coming from his Michigan background, was key. And watching Quincy inhabit that as well and wear it so well is really exciting."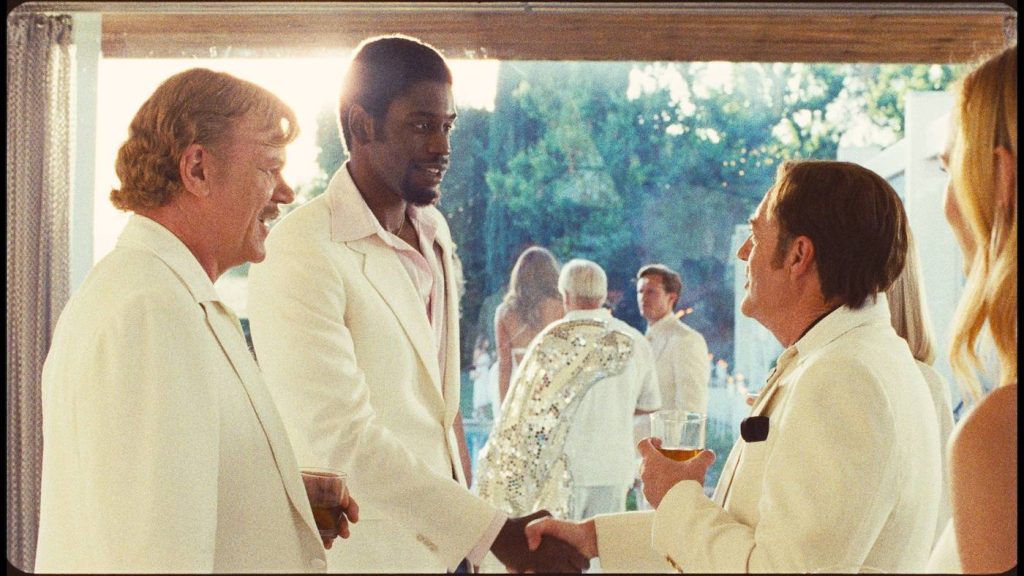 Kareem was the quiet Ying to Magic's ebullient Yang, the introspective superstar with his Muslim faith and his intellectual bent. Yet Kareem had a keen sartorial sense, too, which Potter teased out by showing him in leather jackets, silk shirts, and polyester pants.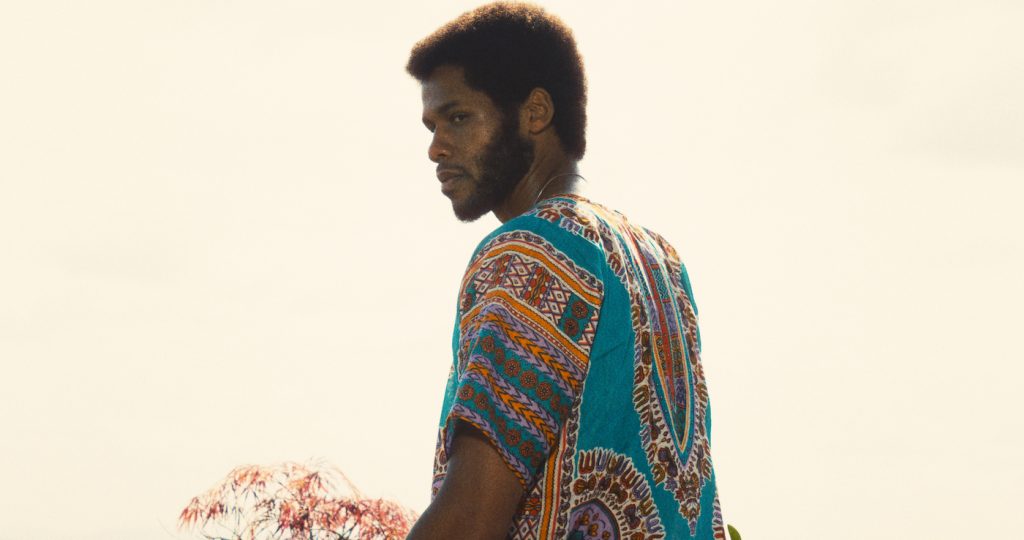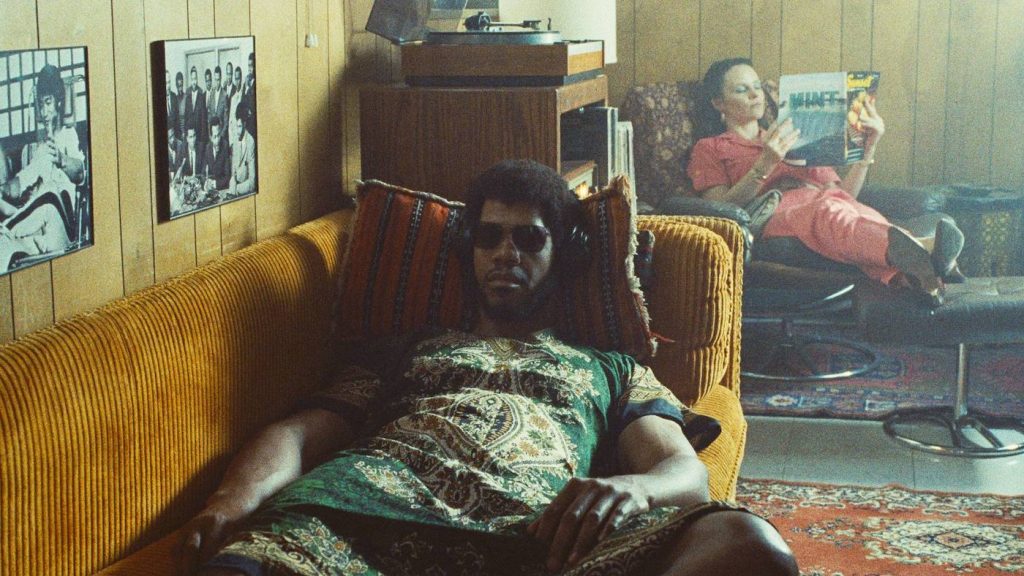 "There are a couple of really fantastic archives like Calisphere, the big one in California, that I leaned into," Potter says. "Through there you can find a lot of photography from newspapers of the time period. What comes up if I search for the Beverly Hilton or Inglewood or Venice beach or 1979? Slowly, I put together all of these L.A. images. The late 70s to early 80s is my favorite period in time in terms of clothing. Personally, I loved the silhouettes and shapes that came out of this period. One of the things I liked about it was not just the L.A. side of it, but L.A. juxtaposed against Lansing, Michigan. You can see so much shine and spandex and glitter and heavy jewelry and nightclubs and discos and glamour in L.A., and then looking at photos of Lansing, where there's still so much style to it, but it feels less modern, so the silhouettes and shapes are from a previous era. You find this often when you're dealing with a turn of the decade."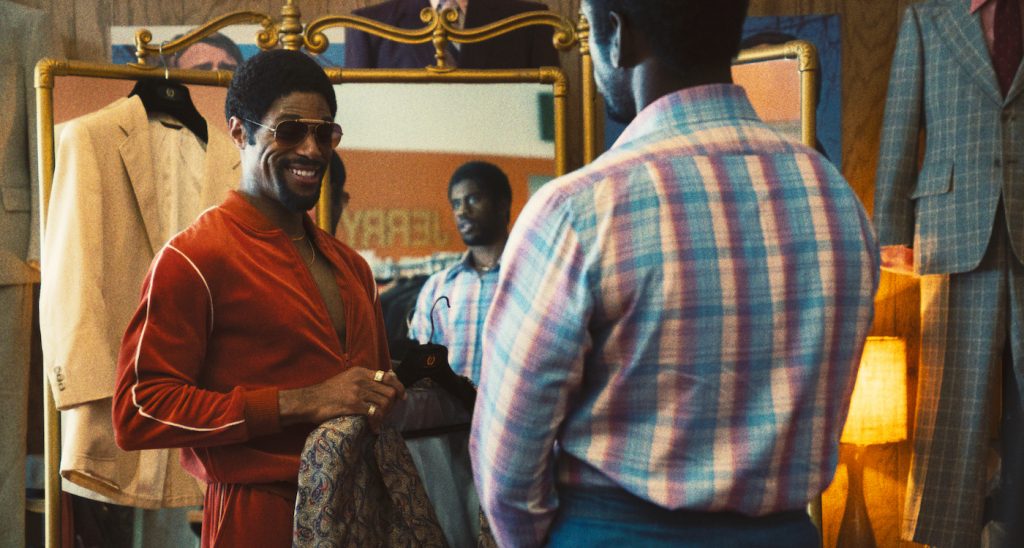 Potter says that any time she's tasked with representing real people, she feels extra weight. "You want to tell the story with honesty and be respectful," she says. "The goal is to think about what these people would be wearing when our script takes place."
Before the Lakers were The Lakers, the most exciting team in the NBA, the people who made them icons weren't nearly as well-known, let alone fashion icons, as Magic, Kareem, and coach Pat Riley eventually became. For Riley, Potter found tons of images of him playing, and then tons of images of him as the dapper head coach, but Winning Time reveals a pre-icon Riley, and that made her job both more difficult and more interesting. Yet Potter's not only creating Riley in his proto-icon phase but also melding him to Adrien Brody.
"Riley is a real iconic figure, and we have Adrien Brody, so you're molding people together to create the Pat Riley we have in the show," Potter says. "It's creating a third person in a sense."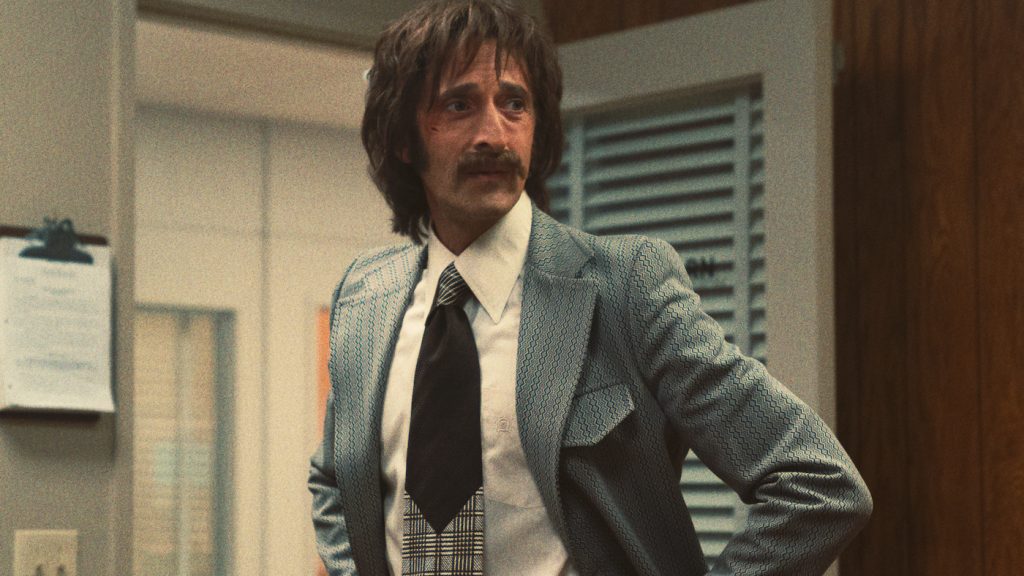 Potter isn't creating these looks in a vacuum of pure research—she's having an ongoing conversation with the creators and performers, too. "I always brought all the images and we'd sit and pore over the photos of what these people were wearing," she says. "I had meetings with Quincy or Solomon about their Magic and Kareem clothes, where we'd look at these big boards of anything I could find when they're not in their uniform, and we'd pick things that felt iconic to their characters. There was this idea of them creating their sense of celebrity. When we start to see the Lakers going to the Forum Club together, as celebrities, we start to see more of that Lakers style, the tracksuits, and ringer tees. We're now seeing the Lakers as a brand coming to fruition."
Potter loved creating the look for John C. Reilly's Jerry Buss, the mastermind behind the creation of the team. "We built everything he wears. There's this quote where someone comments that Jerry's wearing $3000 Brioni suits and cut-up jeans, and that was essence we brought out consistently throughout the whole show, subtly trying to inch towards the perfect version of that," Potter says. "He'd wear these very worn jeans that were frayed perfectly at the bottom because he'd cut the hems off, and pair those with a lot of silk shirts and beautiful wool and silk sport coats. Working with John to think about how to capture that very iconic Jerry Buss look, there are some moments I'm very proud."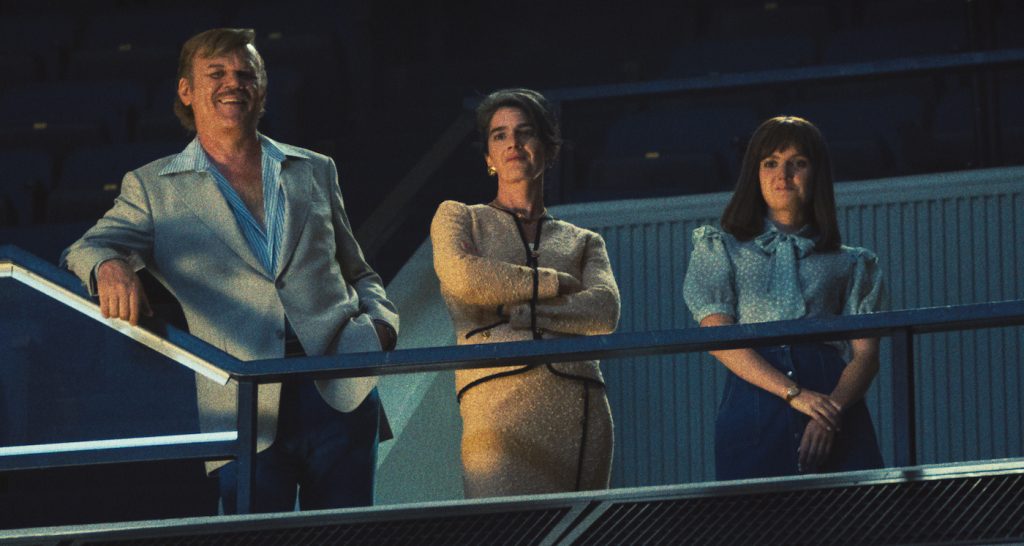 Then there were the Lakers uniforms. You might assume (as I wrongly did) that the NBA simply gave the show a bunch of the Lakers old uniforms, but that wasn't the case. In fact, creating the uniforms, from scratch, was one of Potter's biggest challenges.
"Even getting the exact fabric knit for us to make the uniforms was hard," Potter says. "Within our greater costume department, there was a department focused solely on making the basketball uniforms that required a lot of work to make sure every single detail was correct, down to the texture of the fabric and the colors."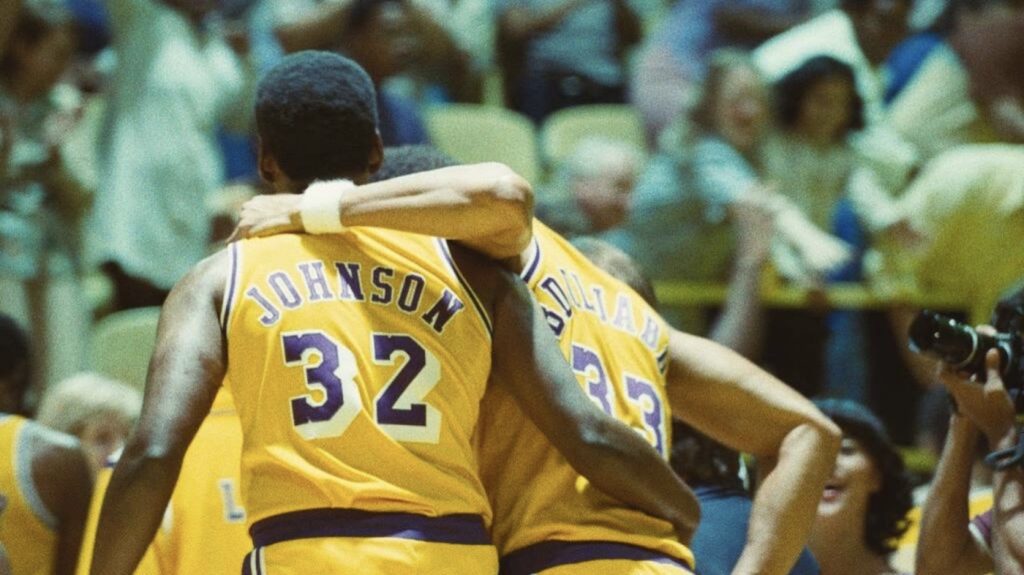 "The Lakers color scheme — now I love it, it's such a wonderful, iconic color palette," Potter says. "When I first got onto the show, I thought, I'm going to be so overwhelmed by yellow and purple. But it's a certain yellow that they use. It's not sport gold, but something along those lines, that very particular, bright vibrant shade of yellow. For me, I gravitated towards that color when I thought about Los Angeles, more so than the purple. We played with keeping that color away from when we're out in Michigan or Boston, so we really saved this bright, luminous gold color that's part of Magic's world and the Lakers."
Winning Time: The Rise of the Lakers Dynasty is now streaming on HBO Max.
For more on HBO Max, check out these stories:
Colin Farrell's "The Penguin" HBO Max Series Reveals Fresh Details
"The Batman" Spinoffs That Will Create a Batverse on HBO Max
Featured image: Quincy Isaiah, Solomon Hughes. Photograph by Warrick Page/HBO