"The Batman" Spinoffs That Will Create a Batverse on HBO Max
You may have heard that a little film called The Batman is in theaters now? Writer/director Matt Reeves's thrilling franchise reboot is finally out, with many critics openly wondering whether it's not the best Batman film of all time. (If there's a consensus, it's that The Batman is in contention with Christopher Nolan's The Dark Knight.) Robert Pattinson stars as a vengeful, nearly out-of-control young Bruce Wayne trying to restore order, through violence, to Gotham City. Pattinson's joined by an incredible cast, including Zoë Kravitz as Selina Kyle/Catwoman, Paul Dano as the lunatic Edward Nashton/The Ridder, Colin Farrell as Oswald Cobblepot/The Penguin, Andy Serkis as Alfred, and Jeffrey Wright as Jim Gordon. Reeves's vision of a stripped-down, street-level noir detective story has injected fresh blood into Gotham, and for fans of his approach (and they will be legion), The Batman is only the beginning.
HBO Max will soon be home to a "Batverse," where The Batman spinoffs will appear. Here's a quick look at how the world of The Batman is expanding on HBO Max.
First up, The Batman itself. 
You can expect to watch The Batman around on April 19, 45 days after its theatrical release (March 4). But then we'll start seeing a much wider look at Gotham, decentering Batman's story for a look at how the other people, be they Gotham City PD or one of Batman's chief antagonists, live and die.
Gotham City Police Department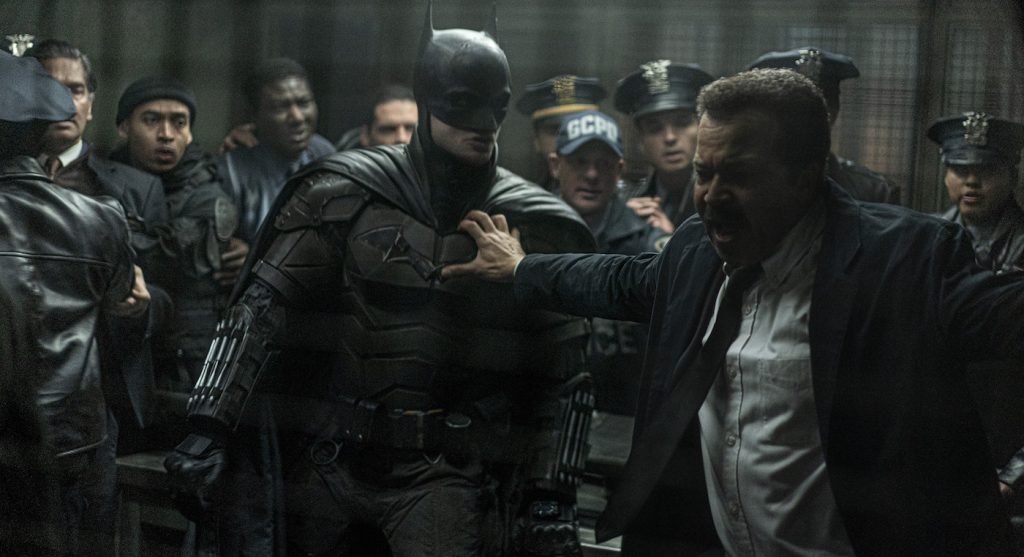 Showrunner Joe Barton (Invasion, Giri/Haji) will lead the series that will take us inside the Gotham PD and will expand upon the corruption eating away at the city. The series will be executive produced by Barton, Matt Reeves, and Dylan Clark.
Checking into Arkham Asylum
Reeves confirmed with the Toronto Sun that one of the spinoff series connected to The Batman has to do with Gotham's most infamous insane asylum. It's unclear, however, if Reeves is referring to the above-mentioned Gotham City PD show or a new series.
Enter The Penguin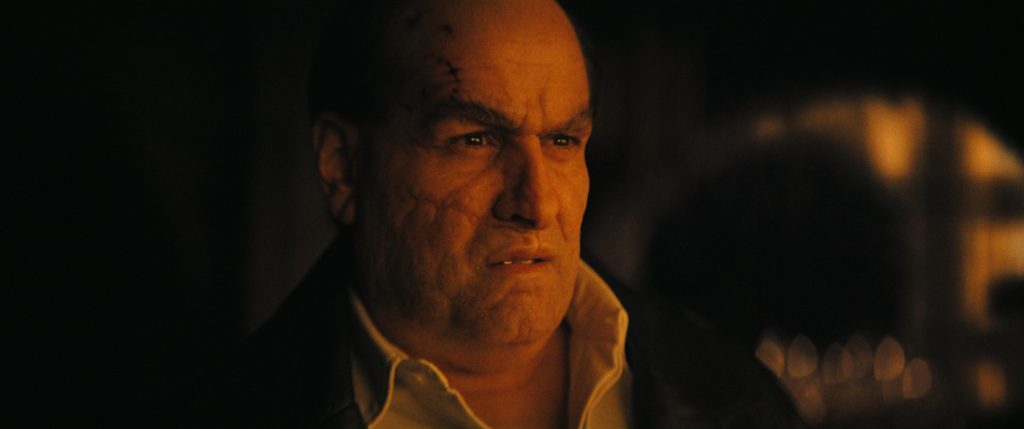 Colin Farrell's Oswald Cobblepot will be getting a lot more screentime in his own series after having a potent but smaller role in The Batman, with Farrell executive producing and Lauren LeFranc writing the story.
Speaking with the Toronto Sun, this is how Reeves laid out how the series came to pass:
"We're doing this Penguin series and one of the great things about that is Colin Farrell — he's like you've never seen him. He's so incredible and he's a scene-stealer. Along the way, we thought maybe we could do (his character) as a series. So I talked to HBO Max and showed them Colin in the movie and spoke to them about what this could be and they said, 'Let's do it.'"
Reeves expanded on the series to Deadline's "Hero Nation" podcast: "There's a great Penguin story that's an American Dream-Scarface story of a guy who is underestimated; how nobody thinks he's capable of doing anything, who believes in himself with a visceral violence."  The first season is currently being mapped out.
An animated Batman series from Bruce Timm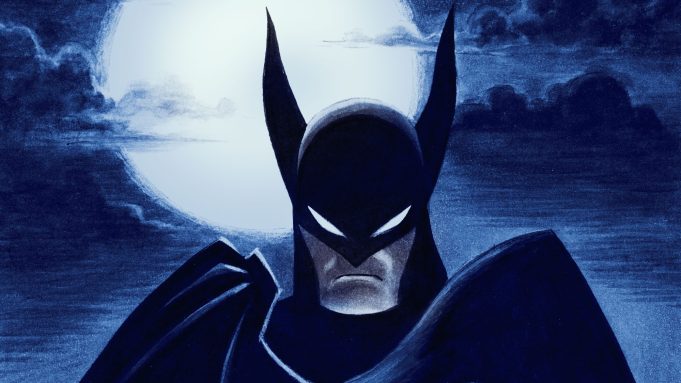 Batman: The Animated Series co-creator Bruce Timm will create and executive produce an animated Batman series for the streamer called Batman: Caped Crusader. The show will be co-executive produced by Matt Reeves and J.J. Abrams. "We are beyond excited to be working together to bring this character back, to tell engrossing new stories in Gotham City," the trio said in a statement. "The series will be thrilling, cinematic, and evocative of Batman's noir roots, while diving deeper into the psychology of these iconic characters. We cannot wait to share this new world."
This is just what we know thus far. Considering The Batman is looking at a massive opening weekend and is enjoying the best Bat-reviews since Nolan's The Dark Knight, not only will HBO Max's Batverse likely expand, but a sequel to The Batman is all but assured.
For more on The Batman, check out these stories:
How "The Batman" Writer/Director Matt Reeves Embraced Fear
The Best Batman Of Them All? "The Batman" vs "The Dark Knight"
"The Batman" Early Reactions: A Gripping, Glorious Street-Level Detective Story
Colin Farrell Went to Starbucks as the Penguin Unnoticed (And Ordered This…)
"The Batman" New Photos Reveal a Long Dark Journey Into Night
Featured image: Caption: (L-r) ZOË KRAVITZ as Selina Kyle and ROBERT PATTINSON as Batman and in Warner Bros. Pictures' action adventure "THE BATMAN," a Warner Bros. Pictures release. Photo Credit: Jonathan Olley/™ & © DC Comics