"The Batman" New Photos Reveal a Long Dark Journey Into Night
A treasure trove of new photos for writer/director Matt Reeves's The Batman has been revealed. Warner Bros. has revealed the largest batch of images we've seen of Reeves's hotly-anticipated inaugural trip to Gotham. The photos show, among other things, a huge image of Paul Dano's The Riddler projected onto a digital billboard during a Gotham City News 1 segment. The caption? "Serial killer livestreams." This is what Robert Pattinson's Batman is up against, a lunatic who wants to terrorize everyone in Gotham.
The new images also reveal a few of Batman's allies, chiefly Gotham City Police's Jim Gordon (Jeffrey Wright) and Selina Kyle (Zoë Kravitz), better known as Catwoman. Yet Catwoman's allyship will likely be a little less straightforward than the franchise-straddling brotherhood between Batman and Gordon. The relationship between Batman and Catwoman is one of this film's most intriguing questions.
We also see two compelling images of district attorney Gil Colson (Peter Sarsgaard), who we know from "The Funeral" scene that Warner Bros. released will be kidnapped by the Riddler and used as a pawn. In one shot, he appears to still be booby-trapped with a bomb strapped to his mouth from that scene. There's also a nice close-up of an unrecognizable Colin Farrell as Oswald Cobblepot/The Penguin. It proves that Farrell wasn't kidding when he said it took four hours to turn him into one of Gotham's most notorious villains.
The Batman is one of the year's biggest films and will be one of the longest superhero movies ever, clocking in at two hours and fifty-five minutes. This new batch of photos gives ample evidence of how different Reeves' vision for his reboot is. A proper detective story with a noir bent, it's hard not to be eager to see what The Batman has in store.
Check out the photos below. The Batman arrives in theaters on March 4.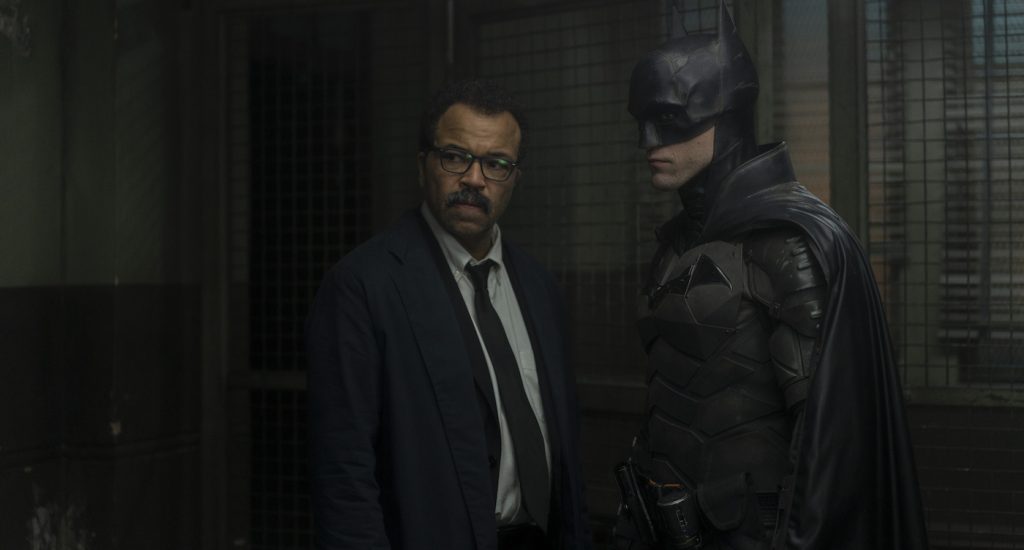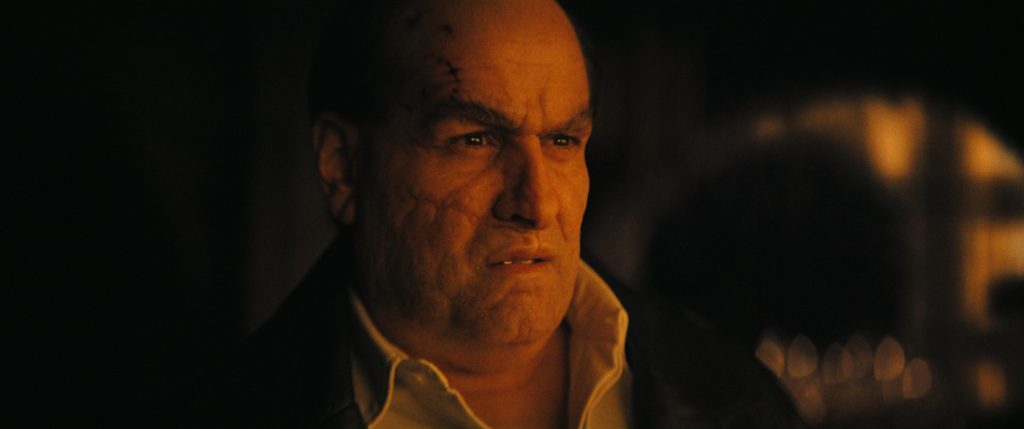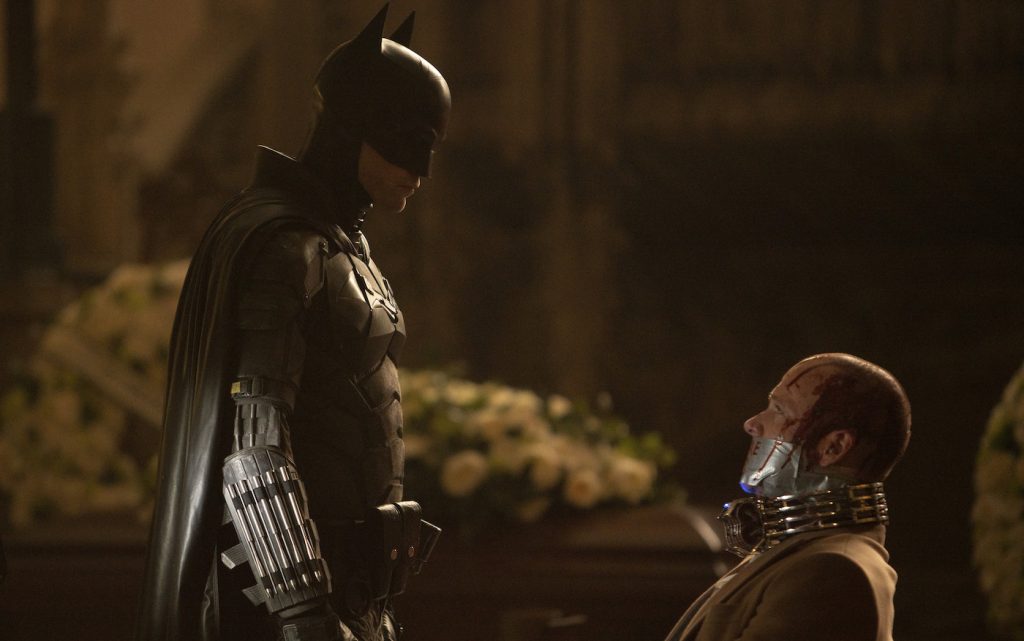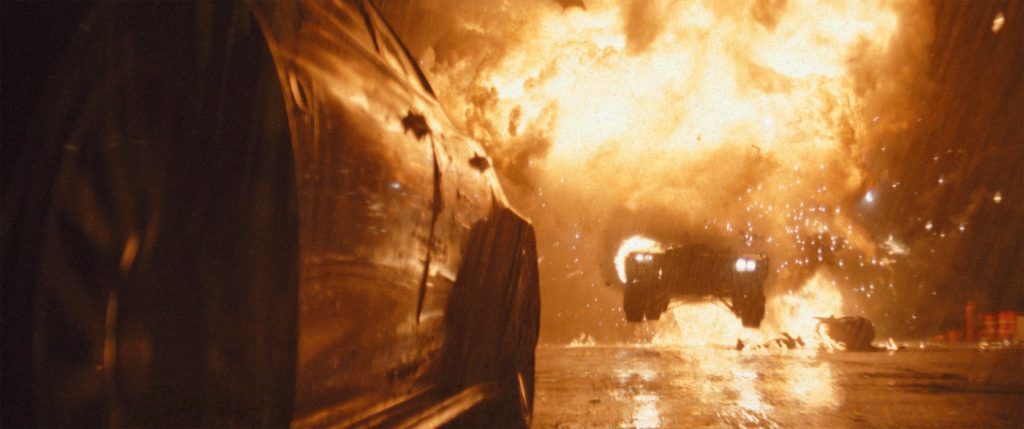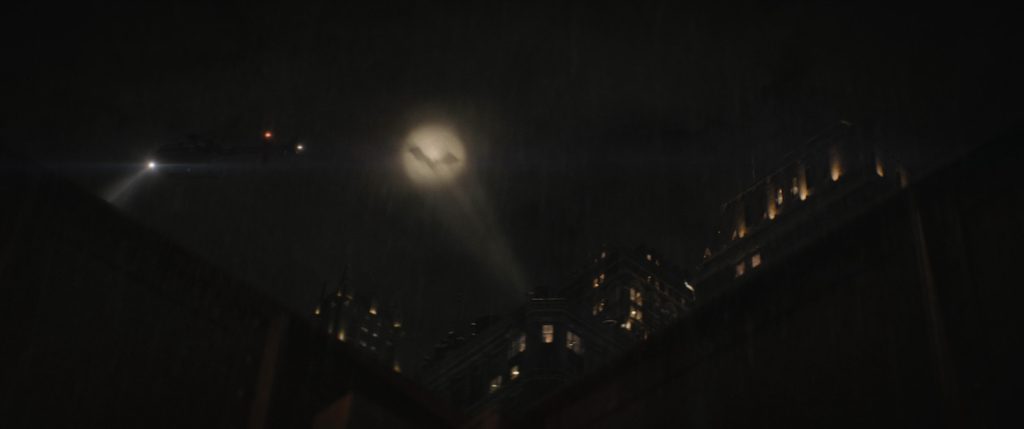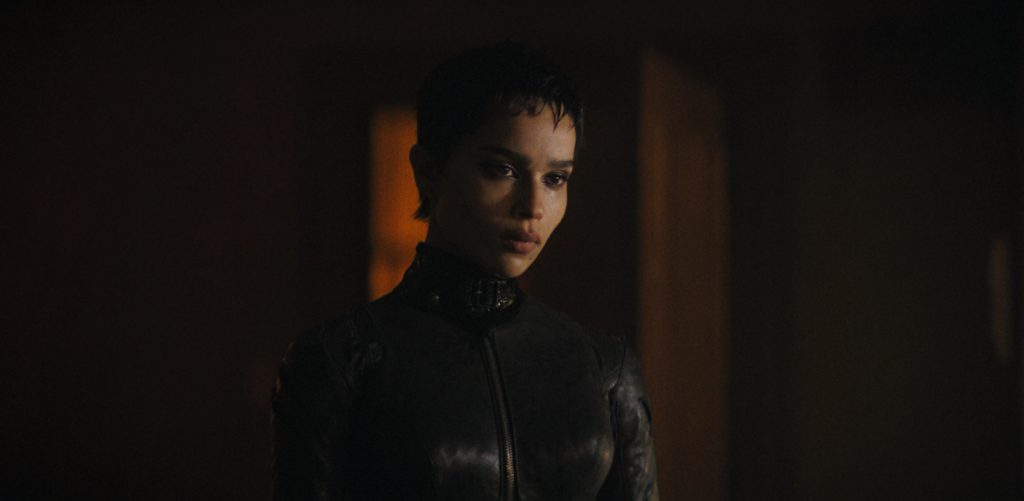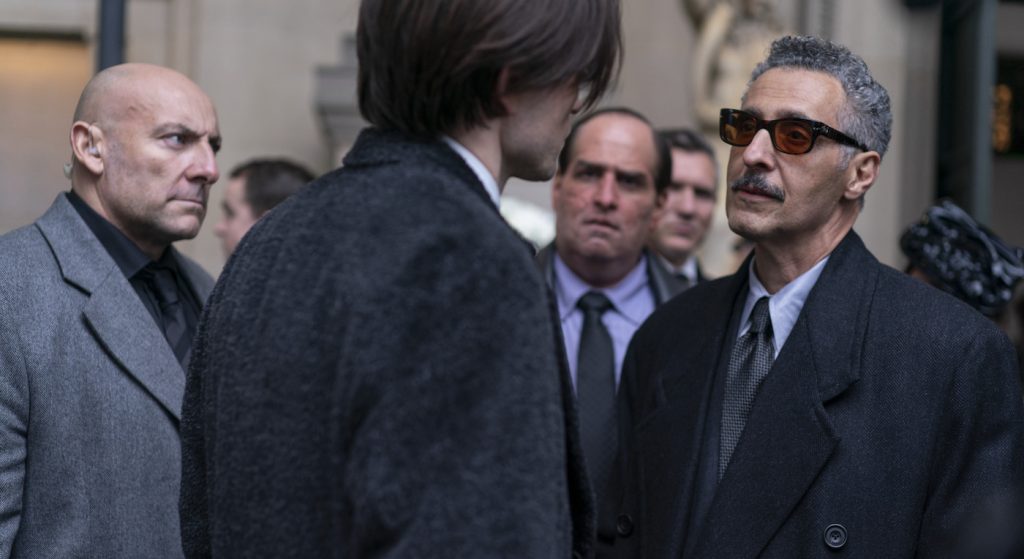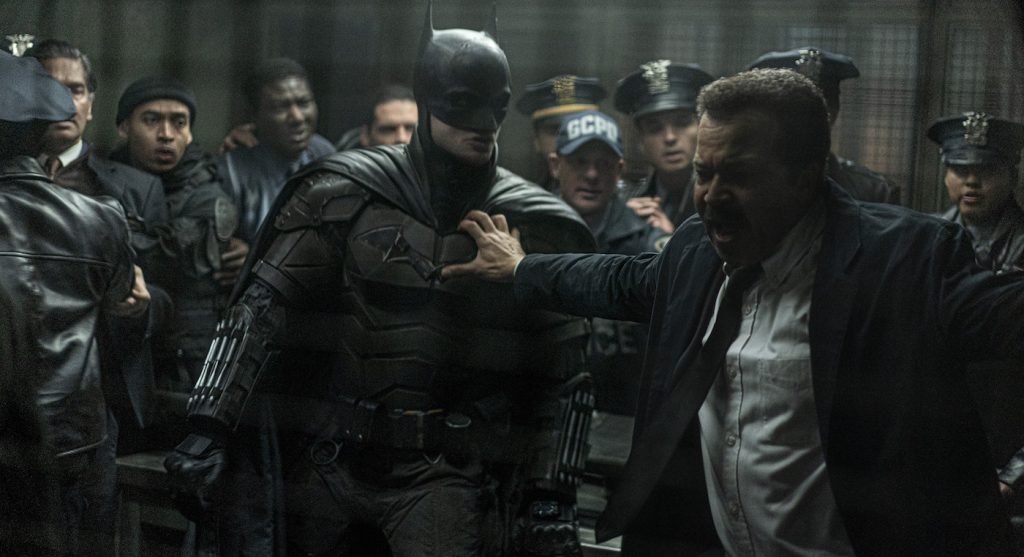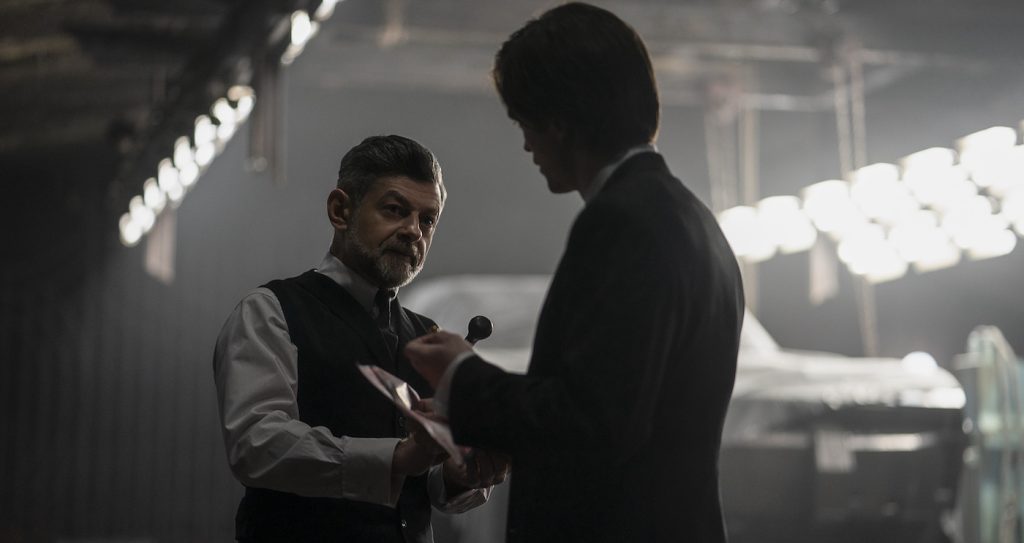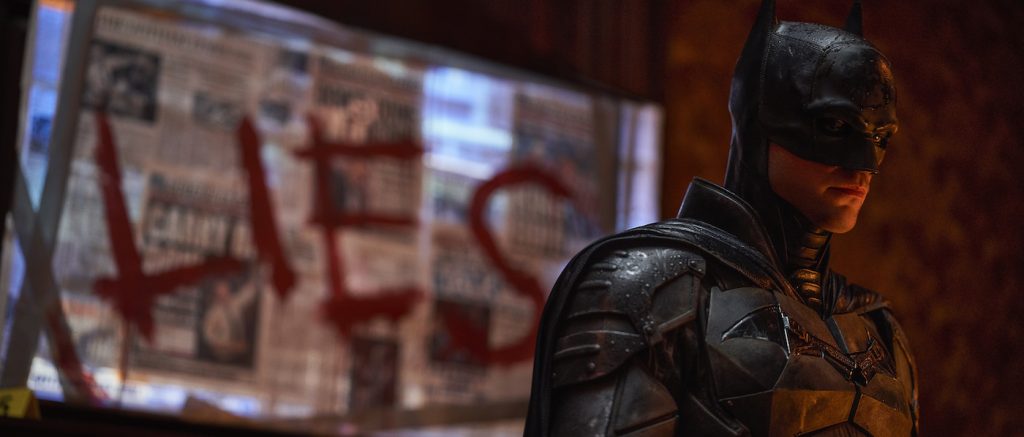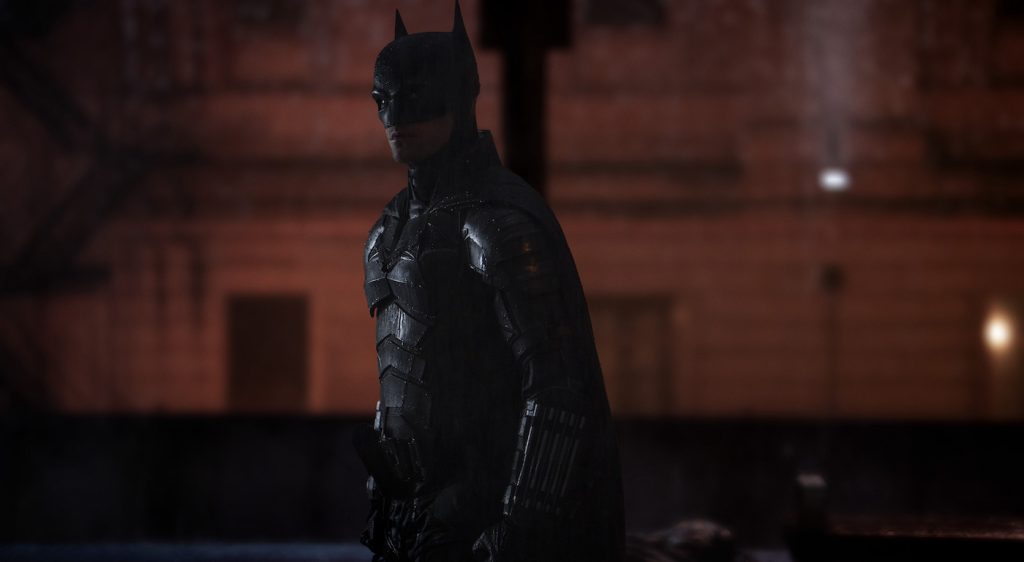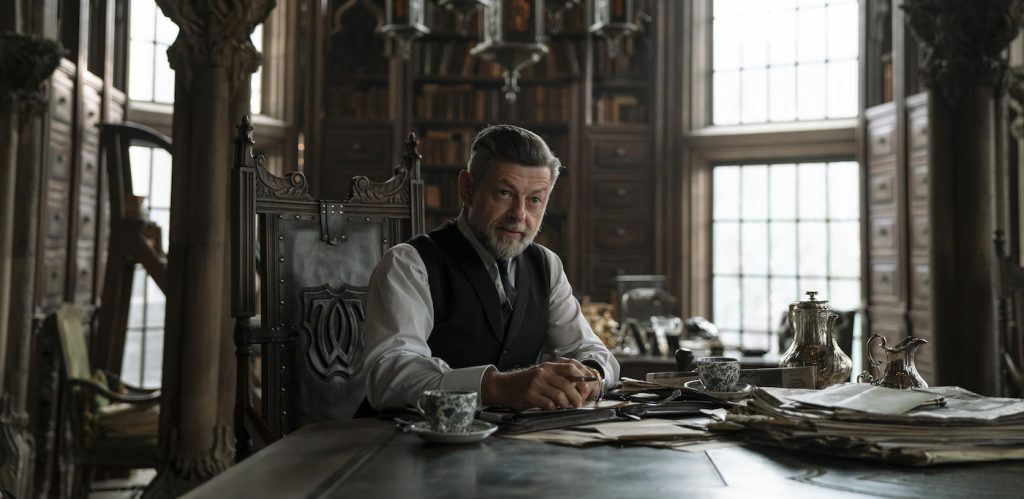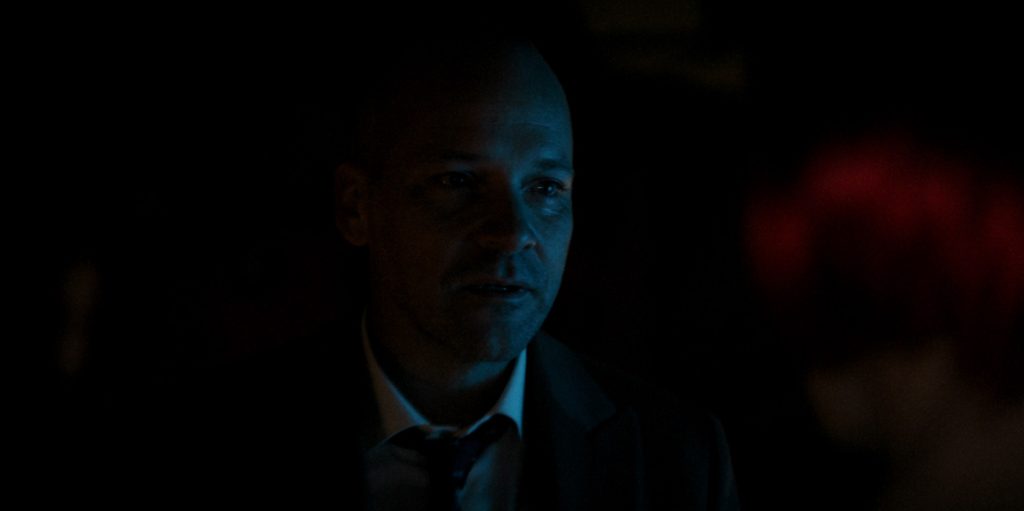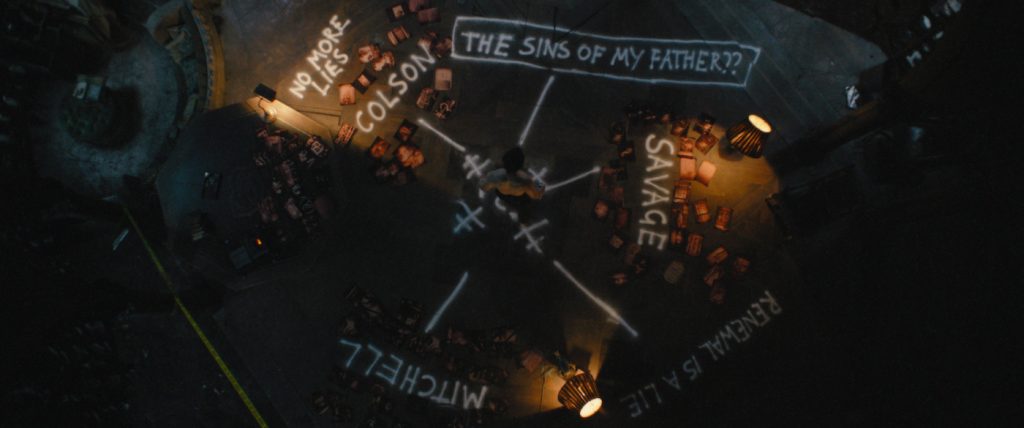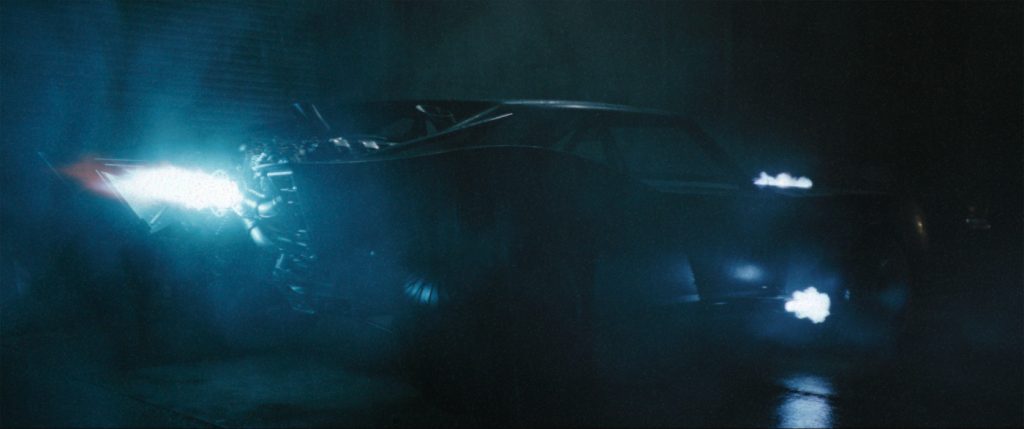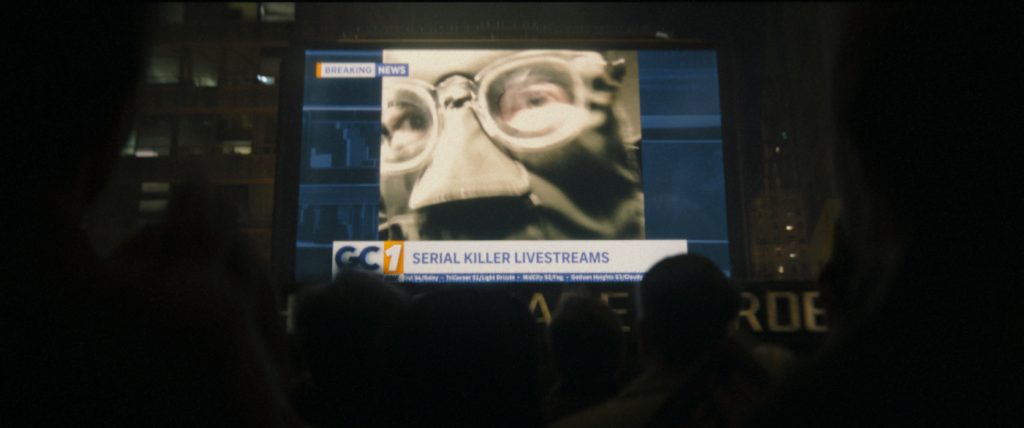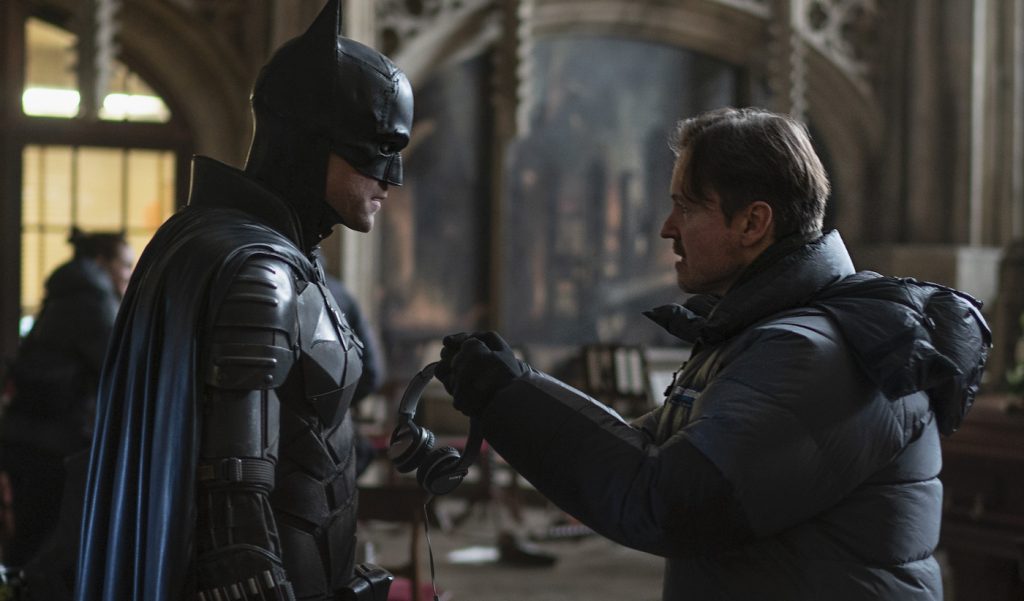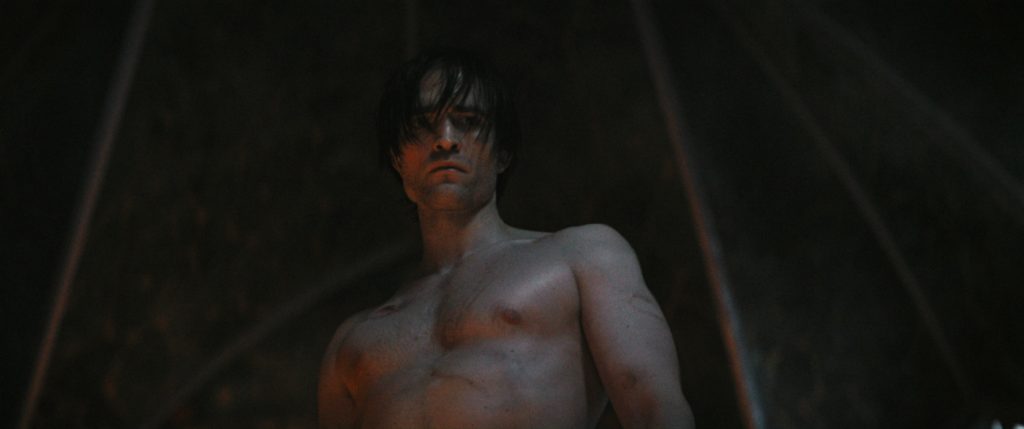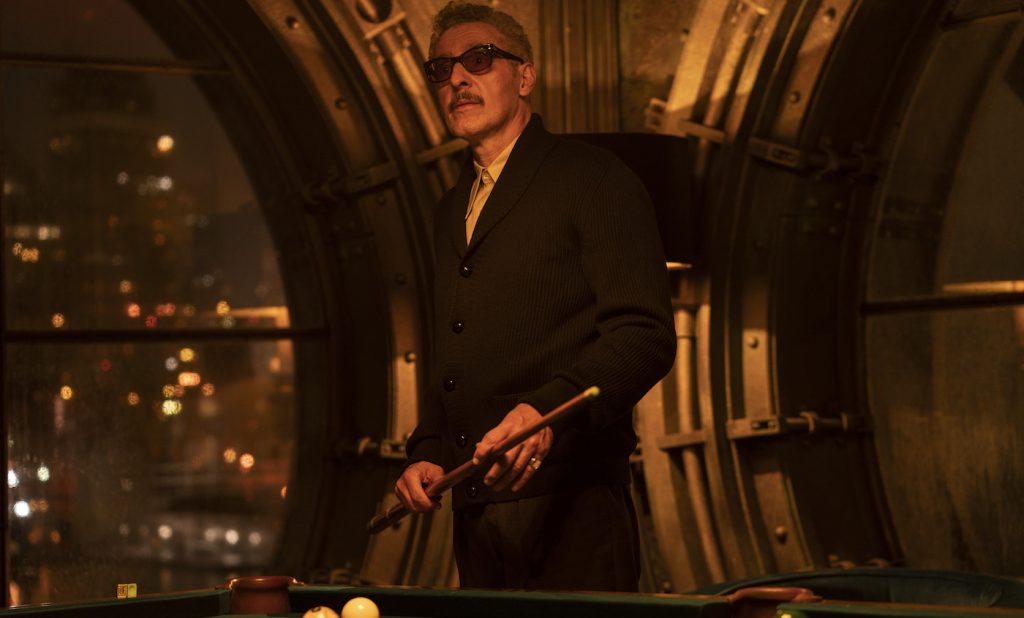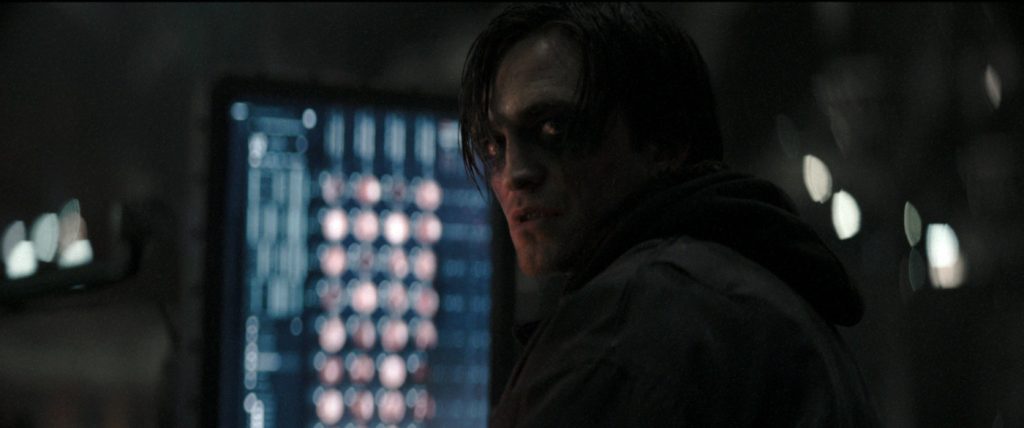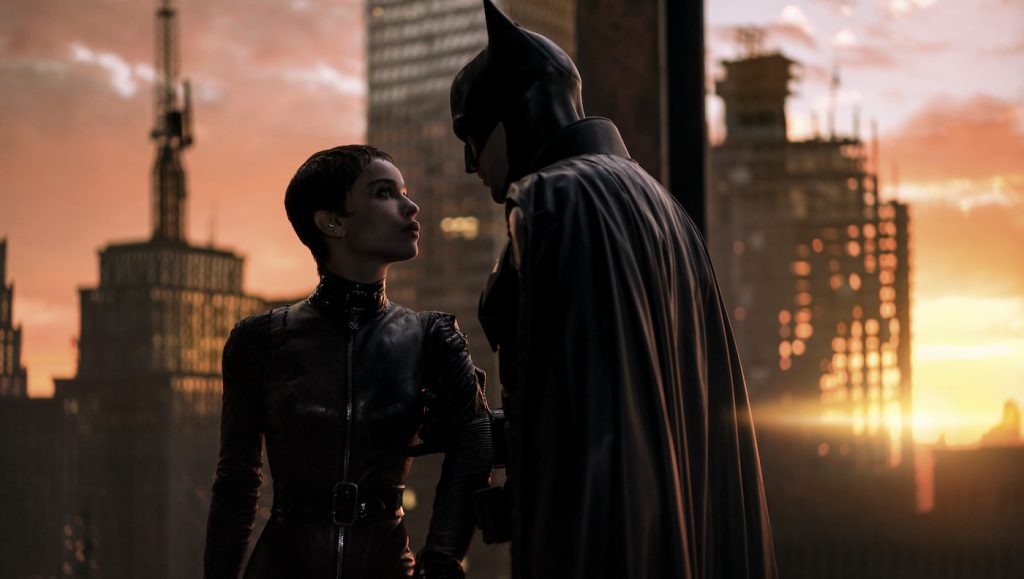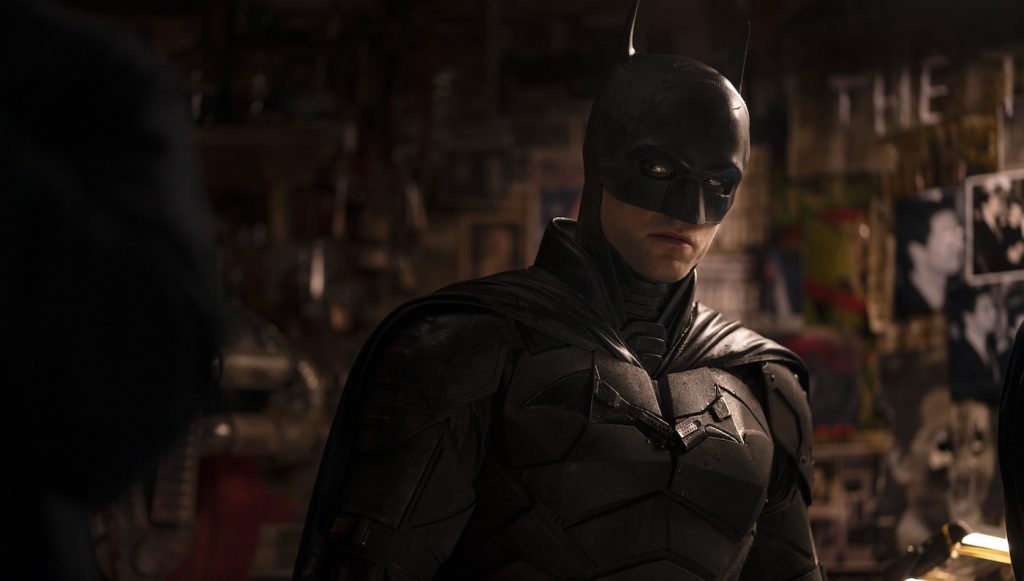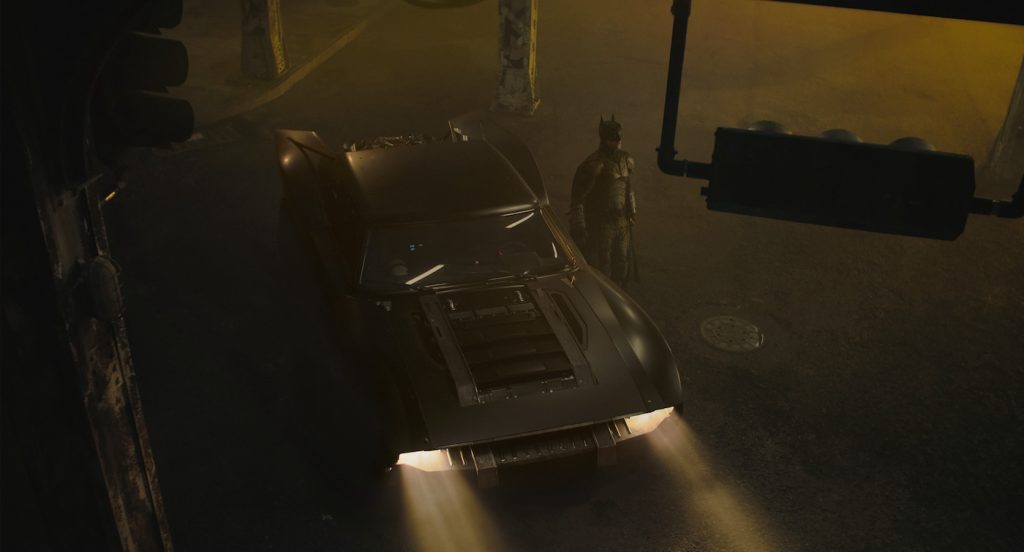 For more on The Batman, check out these stories:
Robert Pattinson Says His Batman Was Partly Inspired by Kurt Cobain
"The Batman" Writer/Director Matt Reeves Says a "Grounded" Mr. Freeze a Possible Villain for Sequel
Collin Farrell Spent 4 Hours Becoming The Penguin in "The Batman"
Robert Pattinson Describes His Batman as a Werewolf
Featured image: Caption: (L-r) ZOË KRAVITZ as Selina Kyle and ROBERT PATTINSON as Batman and in Warner Bros. Pictures' action adventure "THE BATMAN," a Warner Bros. Pictures release. Photo Credit: Jonathan Olley/™ & © DC Comics