"The Batman" New Images Includes the Riddler, the Penguin, & Catwoman
The Batman has just released a bunch of new images, with the villains finally stepping out of the shadows. Writer/director Matt Reeves's film is finally headed our way—at long last—in a little under two months, and we're starting to get a better feel for the tone of his vision for Gotham. The images include a few of the film's central villains, the Riddler (Paul Dano), the Penguin (Colin Farrell), and a new shot of Batman (Robert Pattinson) and Catwoman (Zoë Kravitz) sizing each other up on a rooftop. There are also a few behind-the-scenes shots of Reeves on set with Pattinson in full cape and cowl, as well as our first look at Jeffrey Wright as Jim Gordon. 
In fact, let's focus for a second on the shot of Gordon and Batman in the morgue. This image might be more of a clue to the film's tone than you think. Reeves long ago promised his vision for Batman was more of a noir detective story set in Gotham. The Batman picks up during Bruce Wayne's second year of being the vigilante, so it's not an origin story, but rather a detective story in which Batman is trying to unpuzzle a gruesome series of murders in a crime-riddled Gotham. The shot of Jim Gordon and Batman in the morgue looks very much like the two men are doing what detectives do, poring over clues, in this case with a dead body in the background to remind them of the stakes.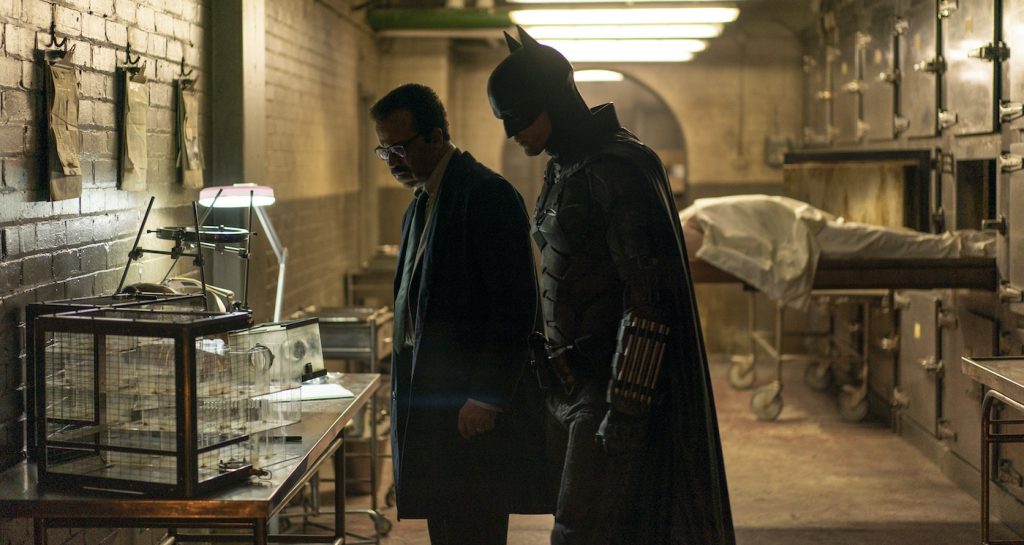 The cast also includes Andy Serkis as Alfred, Peter Sarsgaard as District Attorney Gil Colson, and John Turturro as Carmine Falcone.
The Batman hits theaters on March 4. Check out the new images below.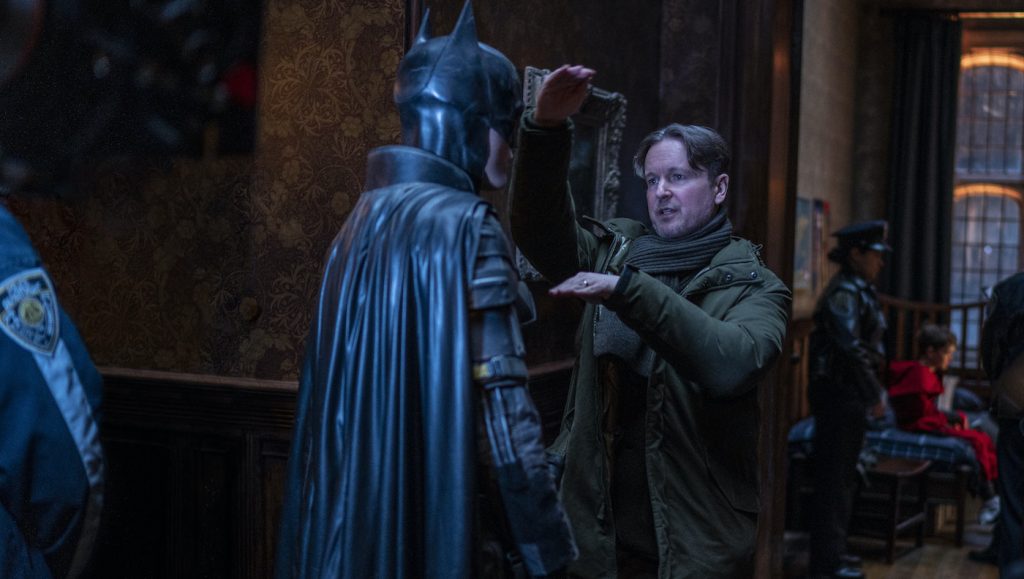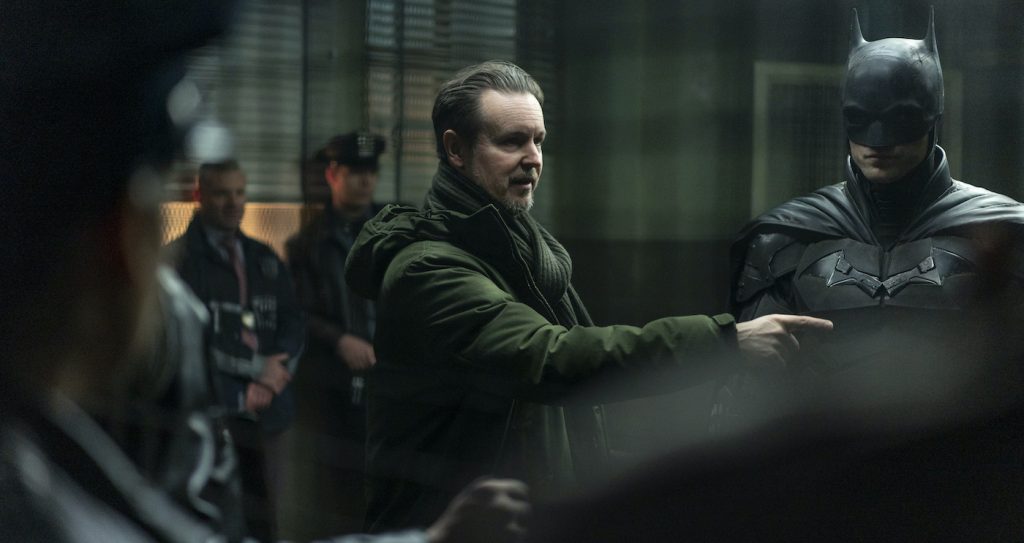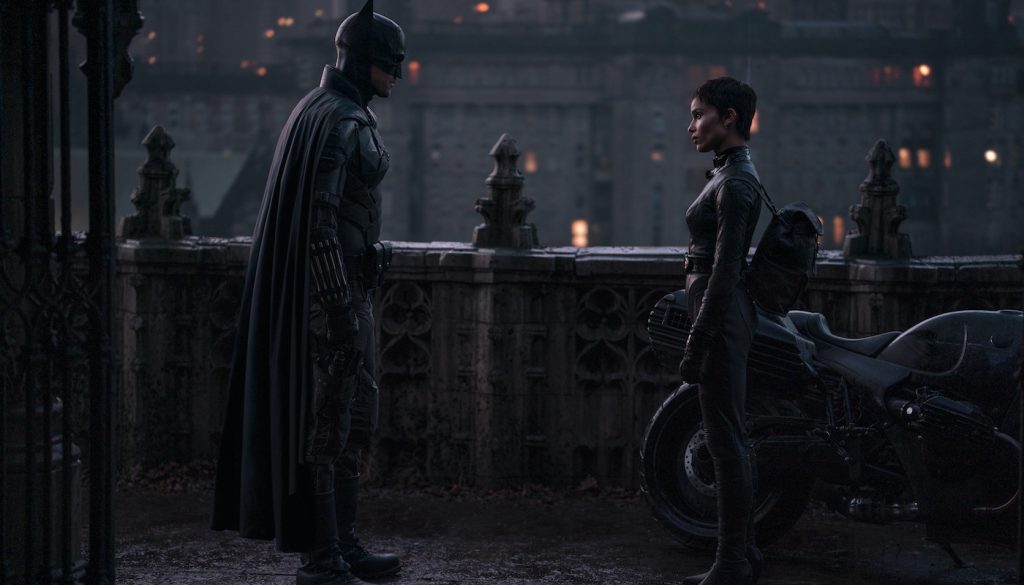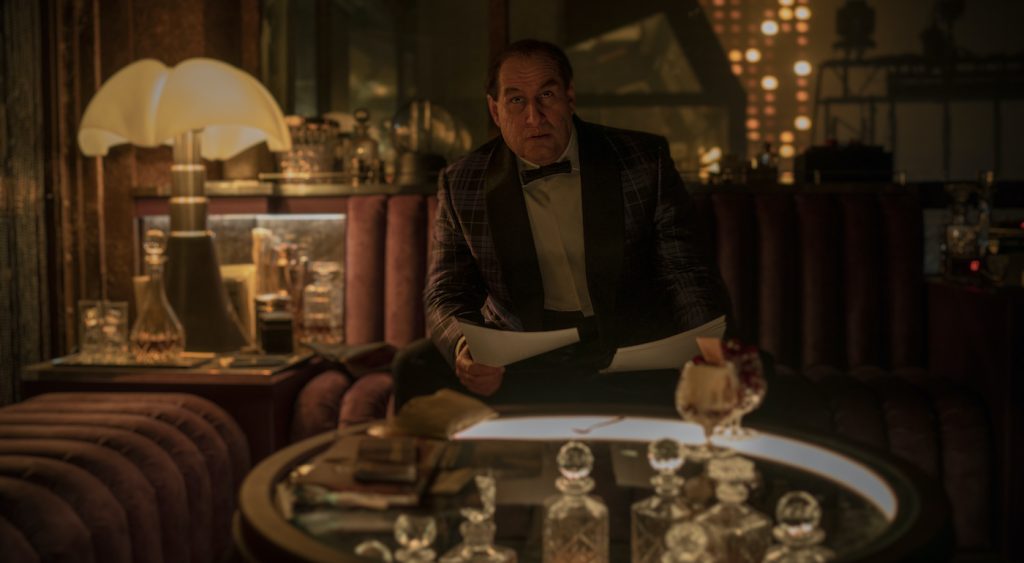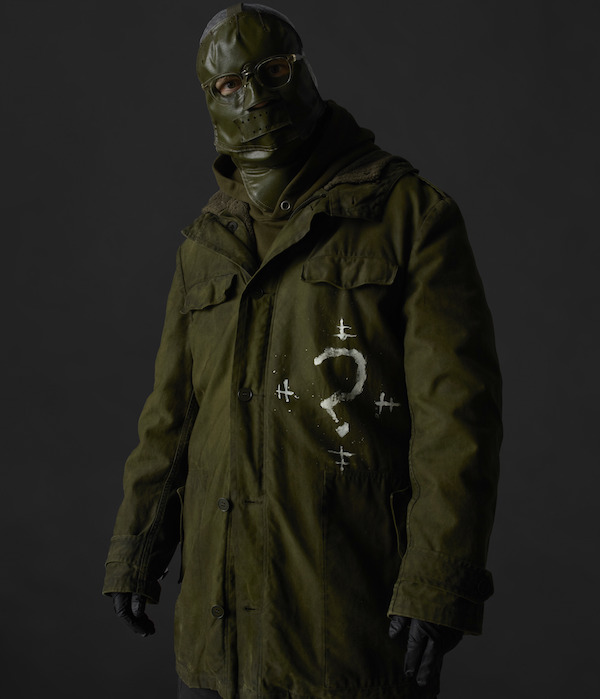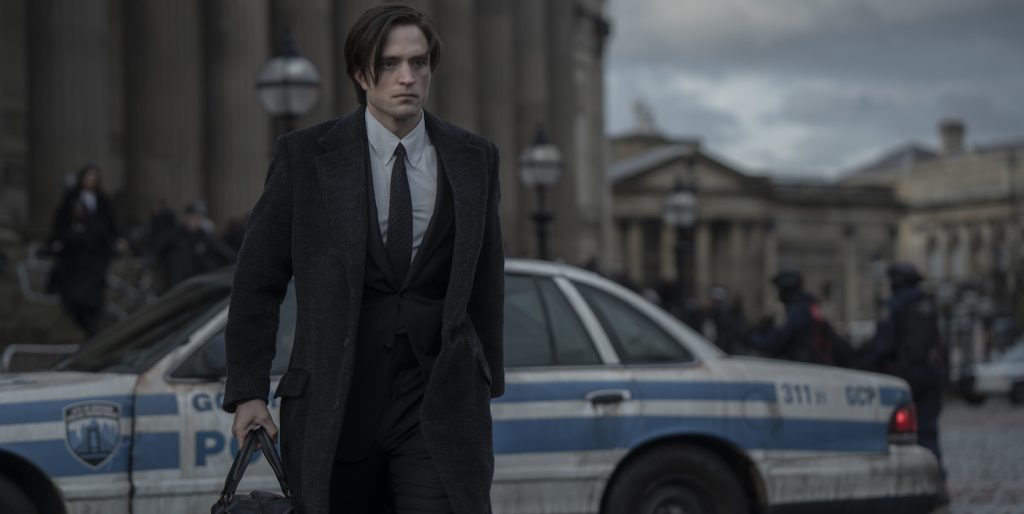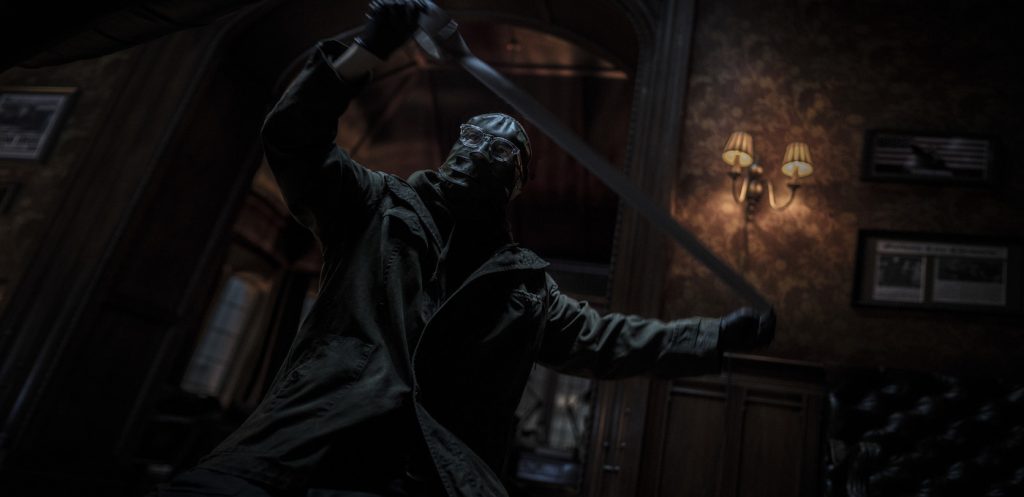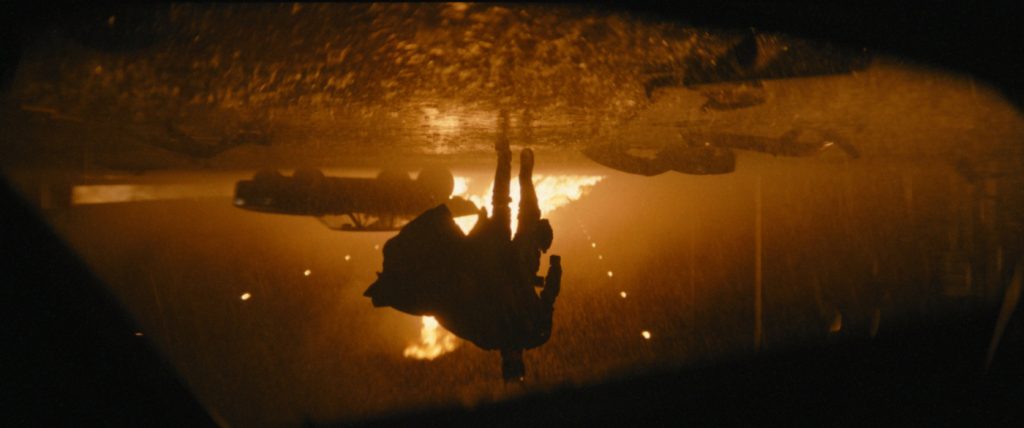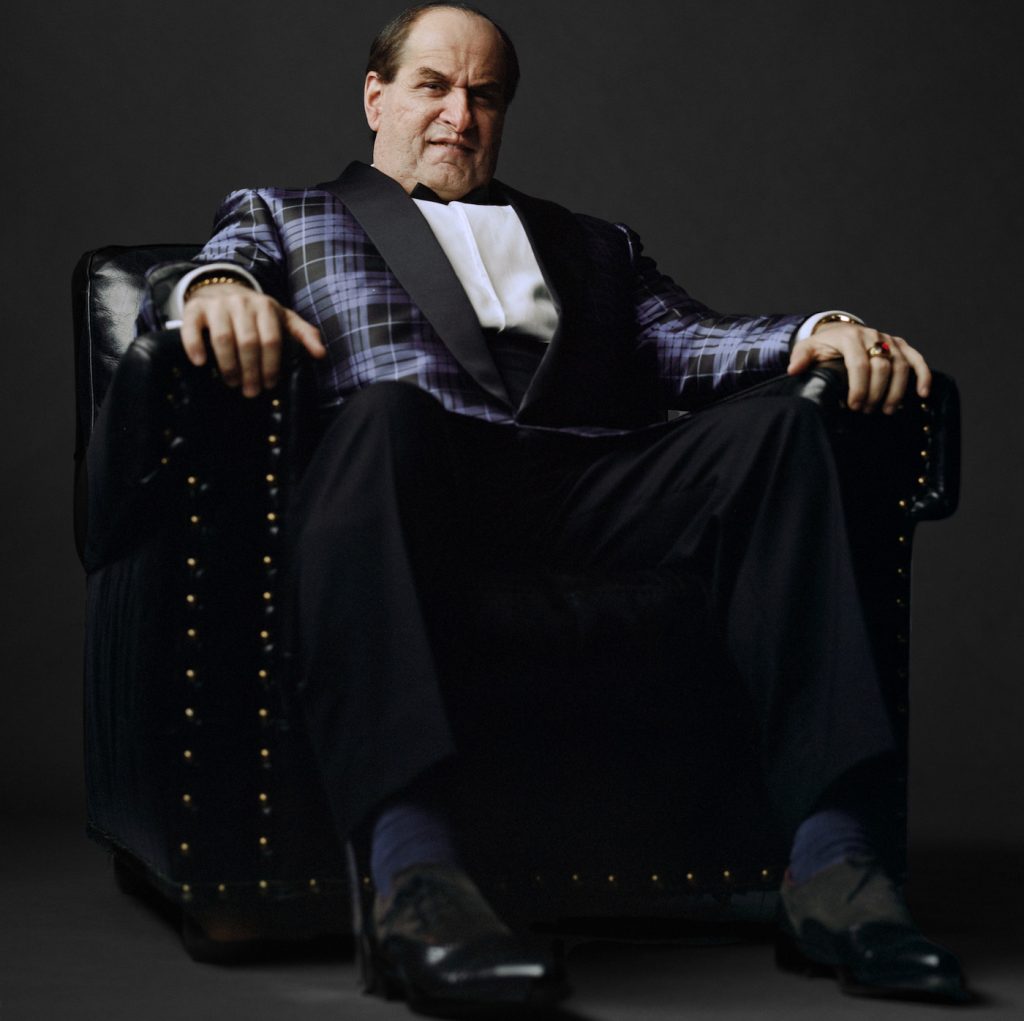 For more on The Batman, check out these stories:
New "The Batman" Images Tease Catwoman's Crucial Role
"The Batman" Drops New "Bat and The Cat" Trailer
"The Batman" Drops the Mask in Terrific New Japanese Trailer
Colin Farrell Will Star in "The Batman" HBO Max Spinoff Series About The Penguin
"The Batman" Official Synopsis Hints at a Desperate Vigilante
"The Batman" TV Spot Pits the Dark Knight Against The Riddler
"The Batman" Behind-the-Scenes Featurette Promises Radically Different Dark Knight
Featured image: Caption: (L-r) ROBERT PATTINSON as Batman and ZOË KRAVITZ as Selina Kyle in Warner Bros. Pictures' action adventure "THE BATMAN," a Warner Bros. Pictures release. Photo Credit: Jonathan Olley/™ & © DC Comics