New "The Batman" Images Tease Catwoman's Crucial Role
When Zoë Kravitz was cast as Catwoman in Matt Reeves' The Batman, there was the feeling that this new iteration of Gotham's greatest hero and his iconic allies and adversaries was going to be special. Robert Pattinson's casting as Batman was the first piece, of course, but Kravitz coming on board as Selina Kyle drew almost as much excitement. Catwoman has appeared in a slew of Batman films and TV shows, embodied by Anne Hathaway, Halle Berry, Michelle Pfeiffer, Julie Newman, and, back in the late 1960s, in an iconic turn by Earth Kitt. With the recent "Bat and the Cat" trailer released by Warner Bros., it's obvious Kravitz's clever, extremely capable Selina Kyle has a huge role to play here. A few new photos released by Warner Bros. include a few of Catwoman. She's the only other character besides Pattison's Bruce Wayne to be revealed via film still thus far. The photos highlight Selina Kyle's importance to The Batman's story.
The first new shot, featured above, shows Kyle doing one of the many things she excels at—safe cracking. Catwoman has been a cat burglar in her various iterations throughout the Batman films. In Christopher Nolan's The Dark Knight Rises, Hathaway's Selina Kyle breaks into Bruce Wayne's safe. In Tim Burton's Batman Returns, Michelle Pfeiffer's version of Catwoman stars out as a meek assistant, but after a fateful accident, she reinvents herself into the whip-cracking cat burglar par excellence and becomes one of Batman's most baffling adversaries.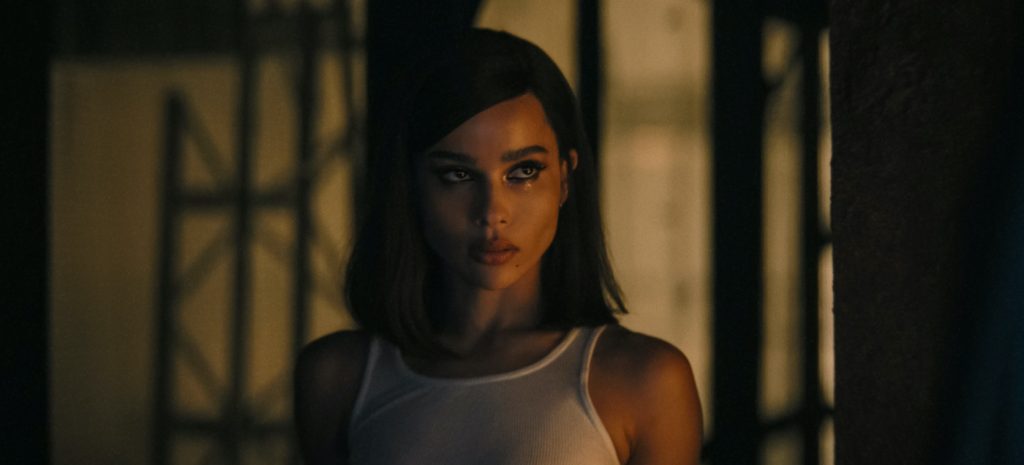 While the version of the character Kravitz is playing is still shrouded in mystery, the "Bat and the Cat" trailer gave us a glimpse of what appears to be a similar dynamic between Batman and Catwoman from previous films. It appears to start off adversarial and suspicious (Batman's asked by Alfred if she's friend or foe, and he says he isn't sure) but grows into something more complicated. This played out between Christian Bale's Batman and Hathaway's Catwoman as well, with the latter literally saving his life by the end of The Dark Knight Rises. Yet we know that Reeves has made clear his The Batman film is more of a neo-noir detective story than your typical superhero film, so we're guessing Kravitz's Catwoman will have more to do here than simply tussle with Batman early and then help him later on.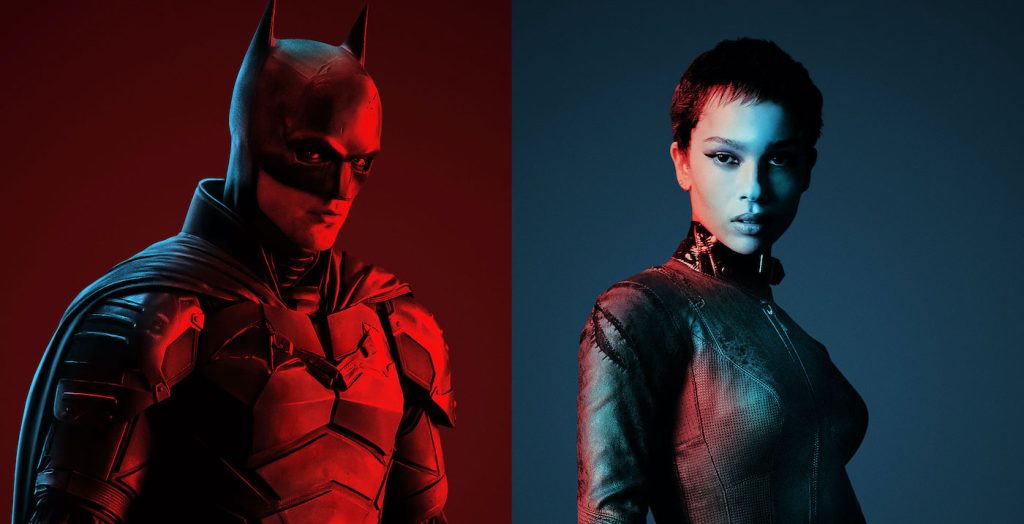 The above shot, taken from a new poster, also makes a strong case for how closely aligned these two will be in the film. Considering The Batman finds Bruce Wayne only in the second year of his vigilantism, he'll need Selina Kyle's help. Especially when Paul Dano's Edward Nashton, better known as the Riddler, shows up. We're also reminded of what Kravitz told AnotherMag about how she got the role.
"The thing that I tried to keep in check throughout [auditioning], though, was just wanting to be agreeable and likable to get the role. To read the script and say, 'I love it. I love everything about it.' Then I go to the audition and I have this puppy dog energy."
So what did Kravitz do? She was honest with Matt Reeves.
"It was important to give him an idea of what it's really like to work with me. To say what I really think and, if we're on set together, to ask the questions I want to ask. I tried to come at it from the angle where I am showing him what I see and feel about this character. I believe that's why it happened and I got the role. Matt's a fantastic director, and he's really into talking about the character. We had some really good conversations. I had some thoughts about the character once I'd read the script too and they were welcomed."
She also talked about how she tried to think of the role not as Catwoman, but as an actual person. "How are we approaching this and how are we making sure we're not fetishizing or creating a stereotype? I knew it needed to be a real person." We're guessing she's done just that.
Two more new images were dropped, both of Batman, one in the suit and one out.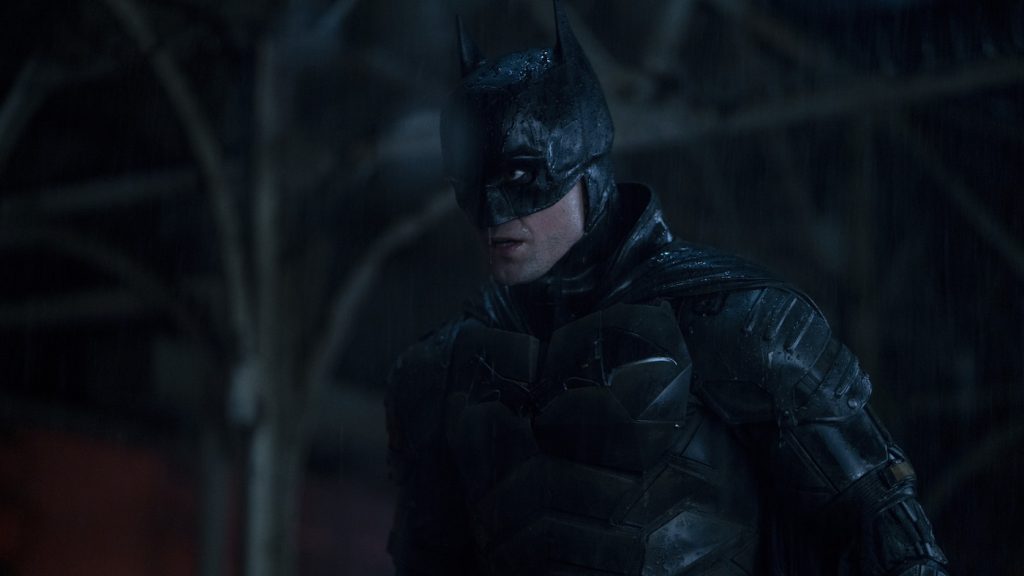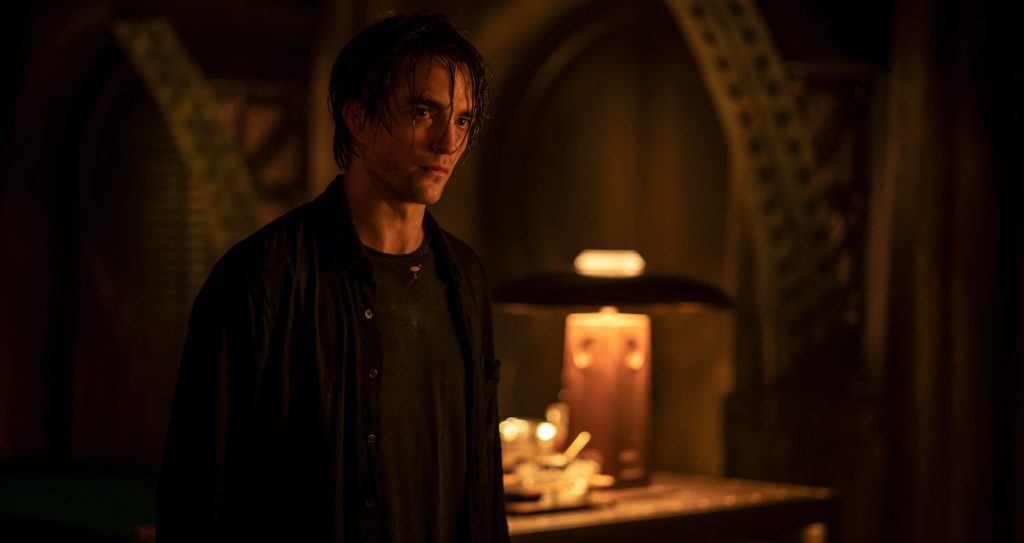 Joining Pattinson, Kravitz, and Dano, are Andy Serkis as Alfred Pennyworth, Colin Farrell as Oswald Cobblepot/The Penguin, Peter Sarsgaard as District Attorney Gil Colson, Jeffrey Wright as Gotham Police Department's Jim Gordon, and John Turturro as Carmine Falcone.
The Batman hits theaters on March 4.
For more on The Batman, check out these stories:
For more on The Batman, check out these stories:
"The Batman" Drops New "Bat and The Cat" Trailer
"The Batman" Drops the Mask in Terrific New Japanese Trailer
Colin Farrell Will Star in "The Batman" HBO Max Spinoff Series About The Penguin
"The Batman" Official Synopsis Hints at a Desperate Vigilante
Featured image: Caption: ZOË KRAVITZ as Selina Kyle in Warner Bros. Pictures' action adventure "THE BATMAN," a Warner Bros. Pictures release. Photo Credit: Jonathan Olley/™ & © DC Comics