"Red Notice" Writer/Director Rawson Marshall Thurber on Re-Teaming With The Rock
In Red Notice, now streaming on Netflix in tandem with its theatrical run, a top FBI profiler (Dwayne Johnson) and a career criminal (Ryan Reynolds) find themselves unlikely partners to thwart a high-stakes heist and the alluring art thief (Gal Godot) at the center of it all. Rawson Marshall Thurber (Dodge Ball, The Millers) wrote and directed the action-comedy, which reunites him with Johnson after the two worked together previously on Central Intelligence and Skyscraper.
Thurber describes Red Notice as a "movie for people who love movies," crediting his inspiration for it to iconic cinema that includes Raiders of the Lost Ark, National Treasure, True Lies, Ocean's 11, and The Thomas Crown Affair (both the original and the remake). "It's a big cinema stew, and I tried to write a love letter to all of those films and tie a big Red Notice bow around it," he says.
The Credits caught up with Thurber, who discussed recruiting his A-list cast, overcoming production challenges posed by the pandemic, and tapping a close connection for a cameo. Edited interview excerpts follow.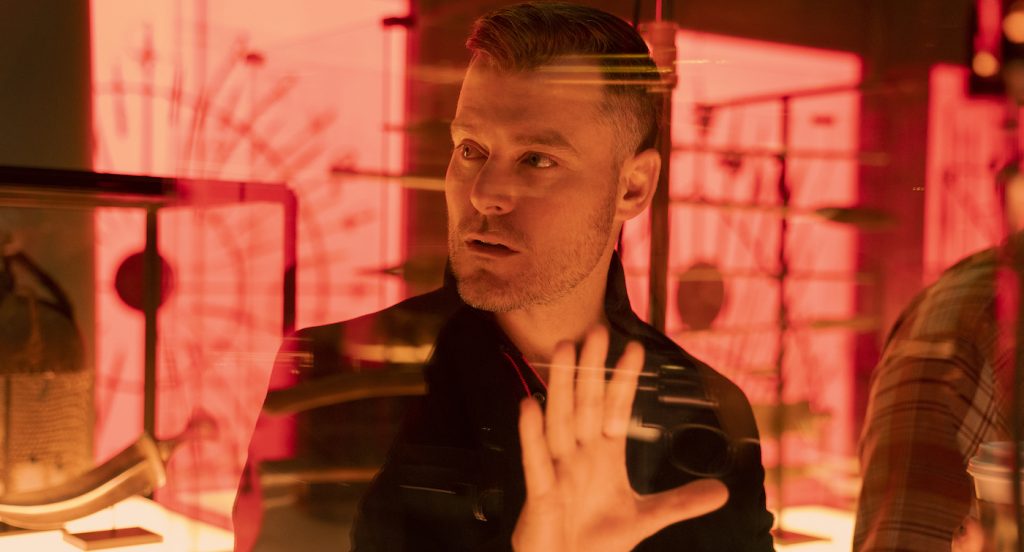 Tell me about casting this powerhouse trio. This is your third collaboration with Dwayne Johnson, so I imagine you have a shorthand with him.
Dwayne and I have worked together for 7-1/2 years now, and we've become friends outside of work. When we were making Skyscraper, which is my last film, we went out to dinner and I told him the story of Red Notice, I pitched him the idea, and he said I'm in. And when the biggest star in the world, according to body-mass index, says he wants to be in your movie, you better start writing. So I started working on the idea in my little notebook, writing down thoughts, different notions, and I wrote Gal Godot's name. She was the only person I wanted for the film. I flew to London to meet her and pitch her the idea and she said yes. So I had Dwayne and I had Gal and then I went and wrote the script, writing the Nolan Booth role with Ryan Reynolds in mind, with his voice as best as I could approximate it. I had known Ryan for 10 years or more and have always been a fan. We sent him the script — he was the only person we sent the script to — he read it overnight and said yes the next day, and then I had my three No. 1 choices.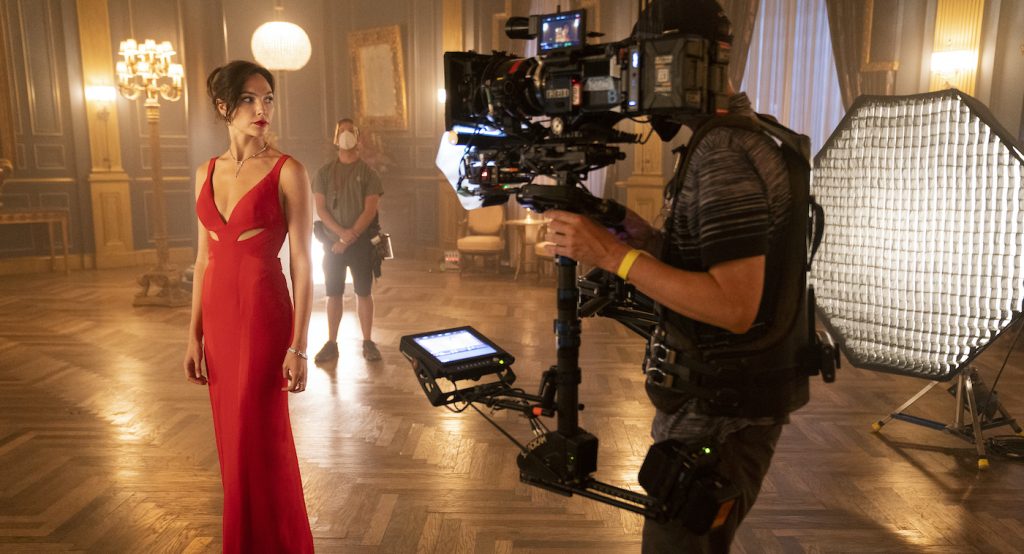 Many of the lines in the script play to perfection for the actors who are saying them or the actors they pertain to. One example is when Ryan Reynolds advises Dwayne Johnson to "lift with your neck." So how did envisioning the actors help with the writing?
I think as we worked together, I continued to craft and hone the script to their strengths. And fortunately, all three of them have many, many strengths. You mentioned that line, "Lift with your neck," which makes me laugh every time, and that's just a classic Ryan improv line. I have an open-door policy on improv. I welcome it, especially when you have somebody like Ryan who is so gifted in that space. I would say the movie is 85-90% written, 10-15% improv, but that 10-15% makes all the difference, and Ryan really delivers those lines as no one else can. And Dwayne's got a pretty good sense of humor about himself.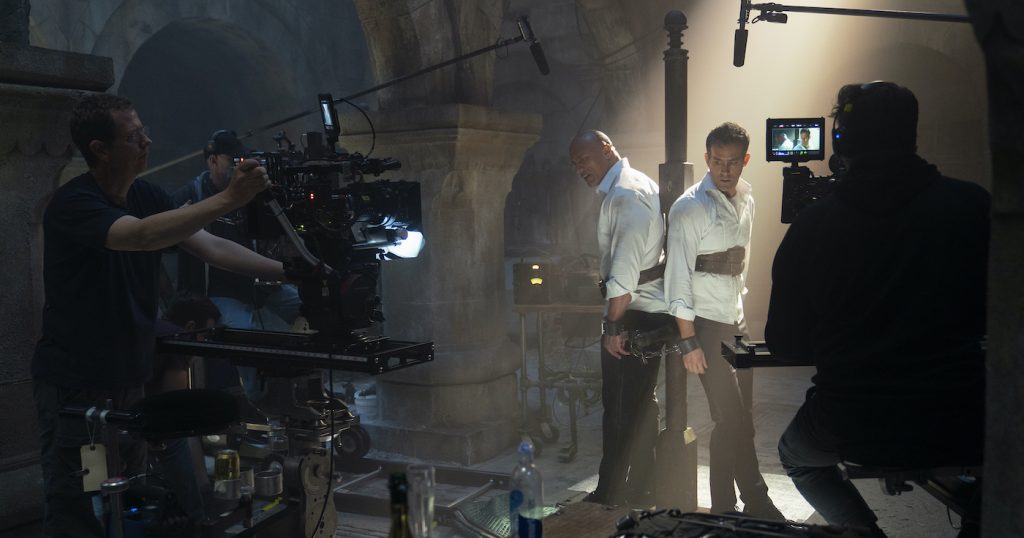 From the opening scenes, the camera moves fast, and the stunts are really original, especially the one with a missile going through a helicopter's doors. What was involved in choreographing these scenes?
Well, when you deal with action at the scale that we were attempting for Red Notice, it's all challenging. And you want to do something that is fresh, that feels like something you hadn't quite seen before. Fortunately, when you do big action sequences, you have a lot of support. I've got an incredible stunt team, an incredible special effects team, a visual effects team; my cinematographer is second to none; our production designer, Andy Nicholson, is an Academy Award nominee. You preview these shots, you storyboard these shots, you have endless, endless meetings about these shots and how you're going to execute them. So there's so much planning and preparation that goes into not only trying to execute these actions scenes at a very, very high level but also safely, of course. The missile through the helicopter is a gag that I've wanted to do for 20 years probably. I'd never seen it done in any film, and I was just hopeful that I could do it before somebody else beat me to the punch. It's a small moment of joy for me to get to do it.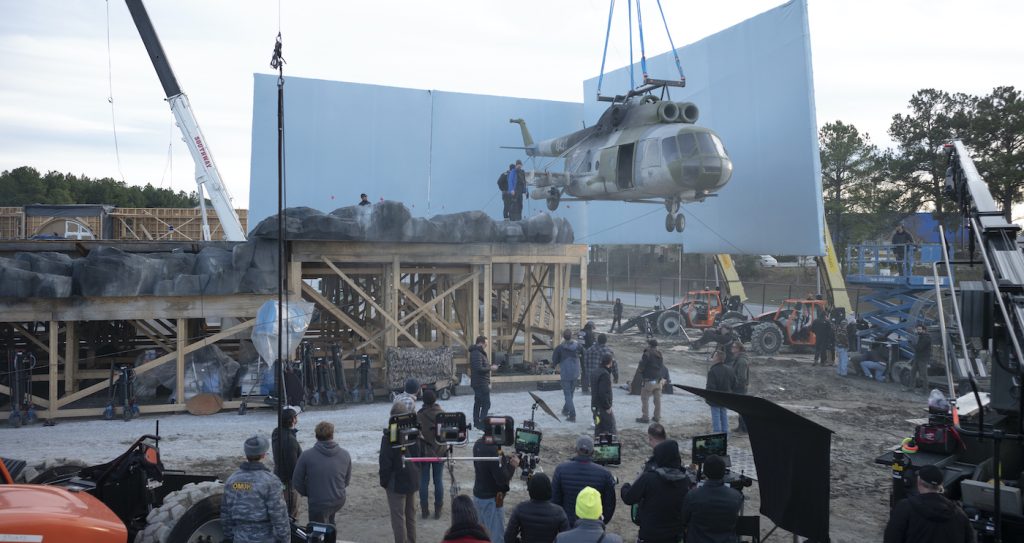 In the end credits, upward of six or seven visual effects companies are listed. How were all of their contributions coordinated?
We had Craig Hammack of ILM as our lead supervisor. We had Richard Hoover, who was an Academy Award winner for Blade Runner 2049, who has impeccable taste and incredible skill, as our visual effects supervisor. The reason we had to have so many visual effects houses is when we started this movie, I think we had about 400 planned visual effects shots. But the pandemic hit and we had to shut down for six months — about halfway through our shoot, almost to the day — and when we came back we had to figure out how to shoot a film that we were supposed to go around the world for without leaving Atlanta. That ballooned our visual effects shot count from about 400 to 1,500. So when you see Dwayne and Gal dancing in Sotto Voce's ballroom, they're dancing by themselves, there's nobody else in that room. We brought all of the extras in after and had to shoot plates and then digitally stitch all of that together. And we had to do that many, many, many times, where we put people together in rooms who weren't actually there at the same time. It's an incredible challenge and it's incredibly expensive, incredibly time-consuming, and to make it seamless takes a really keen eye.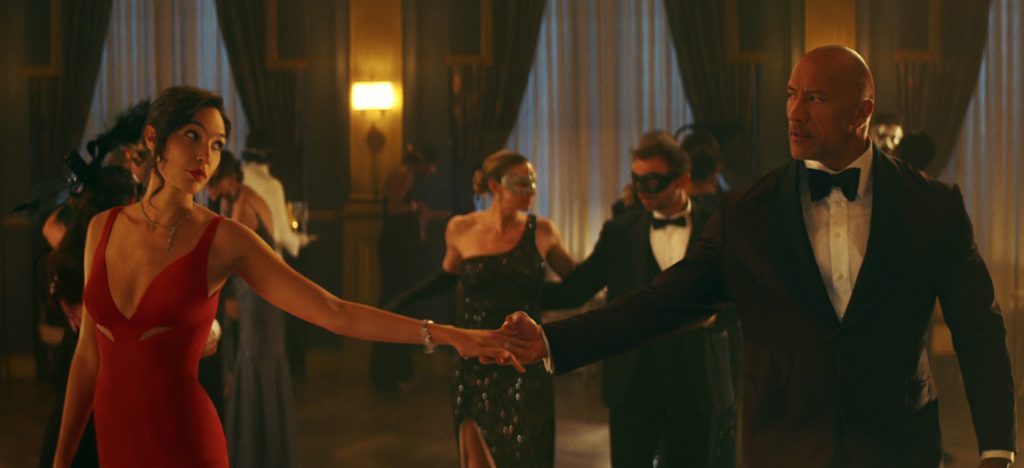 What other impact did the pandemic have on the production?
We were supposed to go around the world and shoot this film, but we couldn't, so we built the Castle Sant'Angelo in a parking lot in Atlanta. We built the interiors of the museum, the jungle we go into, the lagoon, in Atlanta. When we shot the mineshaft chase at the end, we actually went to a limestone mine in northern Atlanta and spent two weeks about 400 feet underground shooting that sequence, and then came back and shot the actors on stage in the car and we put those two pieces together.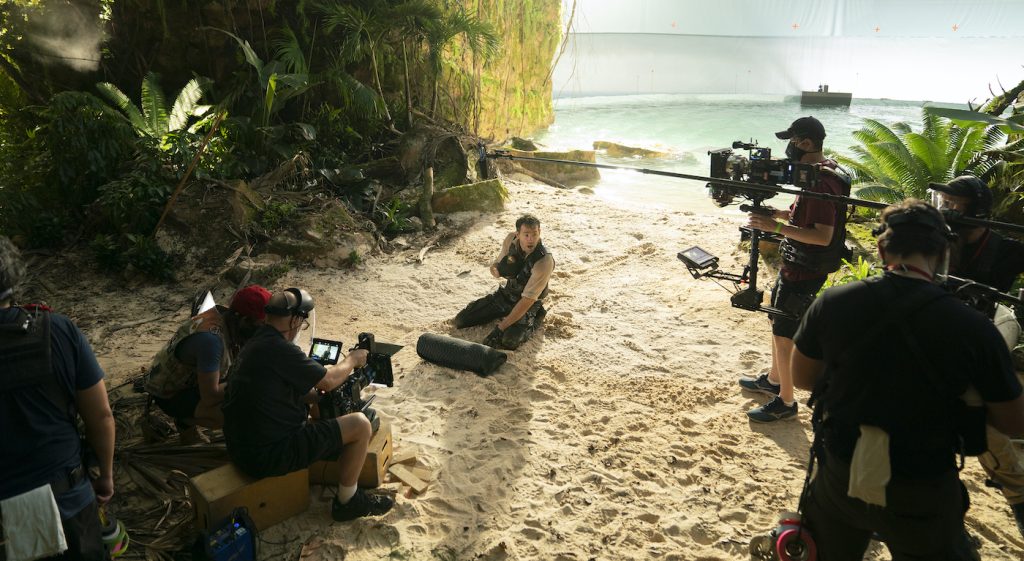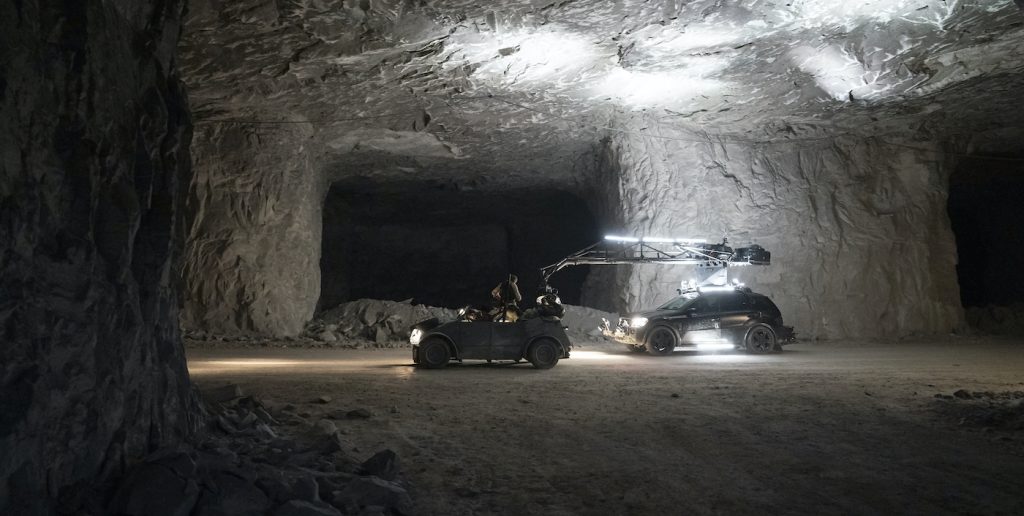 You have a cameo in the film, as Exhausted Director at Bar. Do you always make an appearance in your films?
Not every single one, but almost every single one. In Skyscraper, I'm just an extra in the background. I walk out with my wife and my firstborn child at the time. And here, I thought it'd be fun to sit next to Dwayne in a scene. It's super fun. It's mostly just for my kids. As they get older, they can see what I looked like before I was old and gray.
The way Red Notice ends, are we set up for a sequel?
The short answer is, yes, of course. The long answer is I love these characters, I love this world, I love this tone. And as somebody who writes and directs these things, it's impossible for me to not tinker and think about what the next adventure would be, what the next mystery, next heist, would be. So I certainly have a pretty good idea of what would happen in the next installment, but there's nothing official yet.
Red Notice has had a theatrical run before its premiere on Netflix. How do you view this distribution model?
It's a first for me. It's also my first film for Netflix, I hope the first of many. I've had an incredible experience. From the filmmaker's side, it's certainly really nice to not be stressed about box office. When you make the kind of movies I make, which are big tent studio movies, opening weekends are really nerve-wracking. I've had great opening weekends, I've had opening weekends that were tough. That part I don't miss. What was stunning to me to learn, as I was working with Netflix and they were walking me through their model and their approach, is that more people will watch Red Notice on Netflix in the first three days than have seen all of my films in their entire theatrical release combined. And so, if your goal as a storyteller, as a filmmaker, is to have your story seen and enjoyed by the maximum amount of people, then Netflix is the only place in town, and I can't wait for that.
For more on big titles on Netflix, check these out:
Halle Berry's Film "Bruised" Boasts First All-Female Hip-Hop Soundtrack
"Squid Game" Season 2 Confirmed by Creator Hwang Dong-hyuk
"The Harder They Fall" Cinematographer Mihai Malaimare Jr. on Reimagining the Wild West
Mixing History & Modernity in the Costumes of "The Harder They Fall"
Featured image: Red Notice. (L to R) Rawson Marshall Thurber (Director) and Dwayne Johnson as John Hartley in Red Notice as seen on February 18, 2020. Cr. Frank Masi/Netflix © 2021