New "Black Widow" Images Tease Villain Taskmaster
Who is Taskmaster? This is the question that's been on the minds of folks who glimpsed the masked mercenary in the first Black Widow trailer. Now, thanks to that record-breaking third trailer, and a new photo drop, Marvel has given us a little bit more of a glimpse of who we think will be the film's big bad.
In the comics, Taskmaster is Tony Masters, a man who possesses "photographic reflexes," meaning he can mimic any fighting style he faces. Created by writer David Michelinie and artist George Pérez, Taskmaster first appeared in "The Avengers #195" in May 1980. He's cloned the fighting style of everyone from Captain America to Ant-Man to Spider-Man. In director Cate Shortland's upcoming Black Widow, Scarlett Johannson's Natasha Romanoff will be facing off against a foe who will know her moves as well as she does.
There's another important bit of biographical data on Taskmaster that stems from the comics—he's been deployed by various criminal organizations as a training instructor. It's not hard to imagine that Taskmaster used to train Natasha herself, and their confrontation will literally be teacher versus student.
Here's how Taskmaster is described in the Black Widow press documents:
Taskmaster is a masked assassin who carries out deadly missions on behalf of the Red Room. Armed with the ability to mimic his enemies' every move, the calculating and formidable Taskmaster will stop at nothing until he accomplishes his mission. "He has this ability called photographic reflexes—so if he fights you once he knows how to emulate your style," says executive producer Brad Winderbaum. "Natasha's tricks might work in their first altercation, but by round two and three he knows everything and she has to come up with something else."
With Natasha heading back to Russia and confronting her past as a spy, she'll be facing more than just the Taskmaster, however. There are also all the people she left behind when she went on to eventually become an Avenger. Those include fellow Black Widow Yelena (Florence Pugh), The Red Guardian (David Harbour), and Melina (Rachel Weisz). All of them are present in the new photos as Marvel gears up to finally, at long last, share Black Widow's secrets with the world.
Black Widow is due in theaters and on Disney+ Premiere Access on July 9.
Check out the new photos here: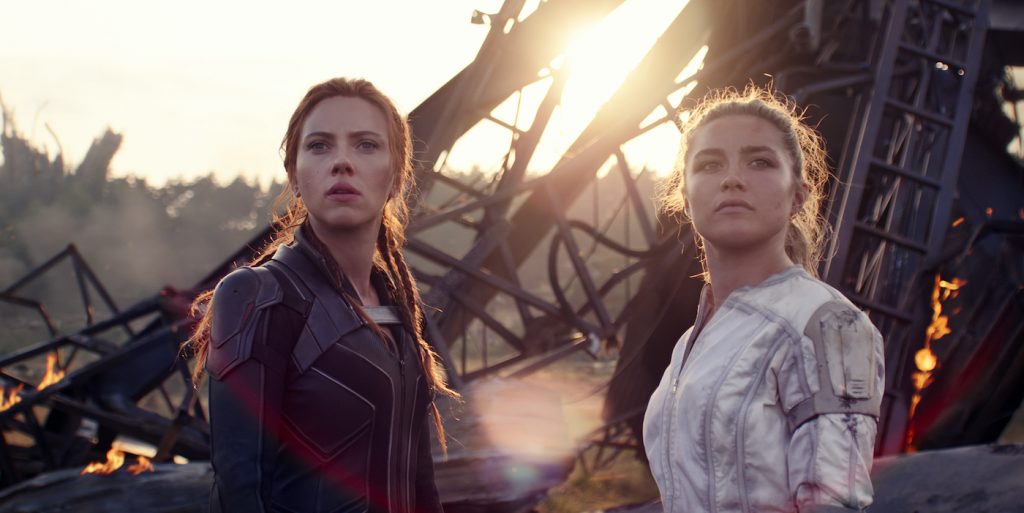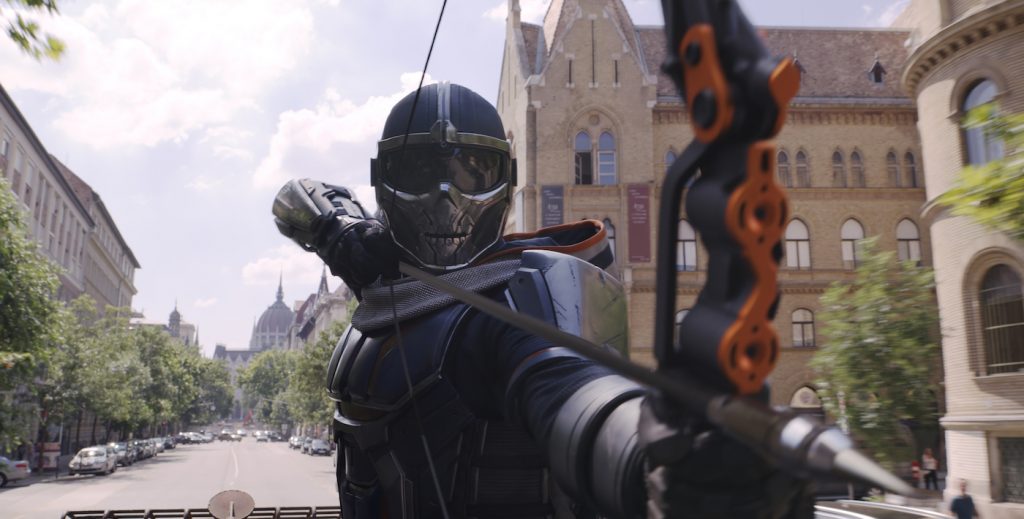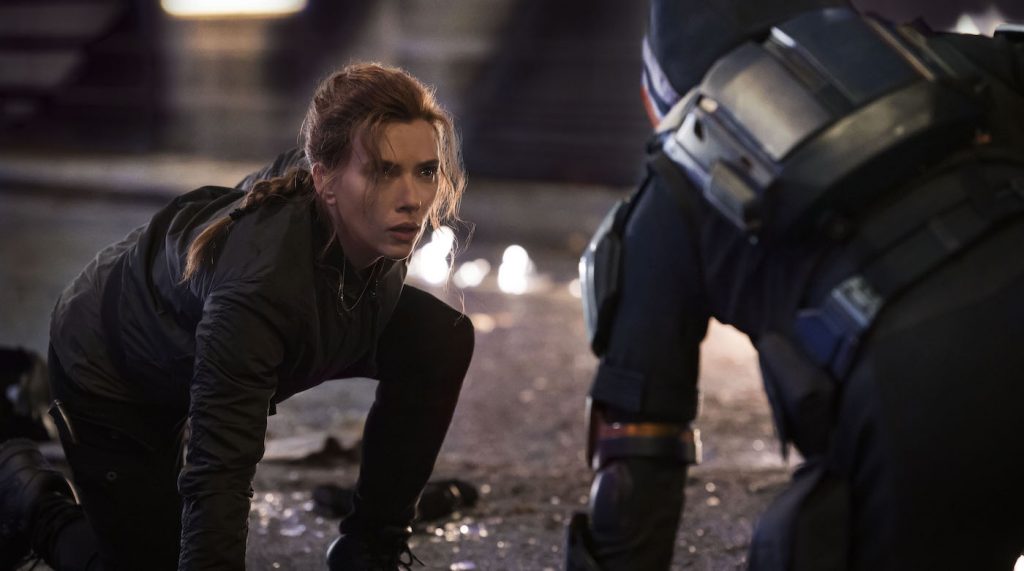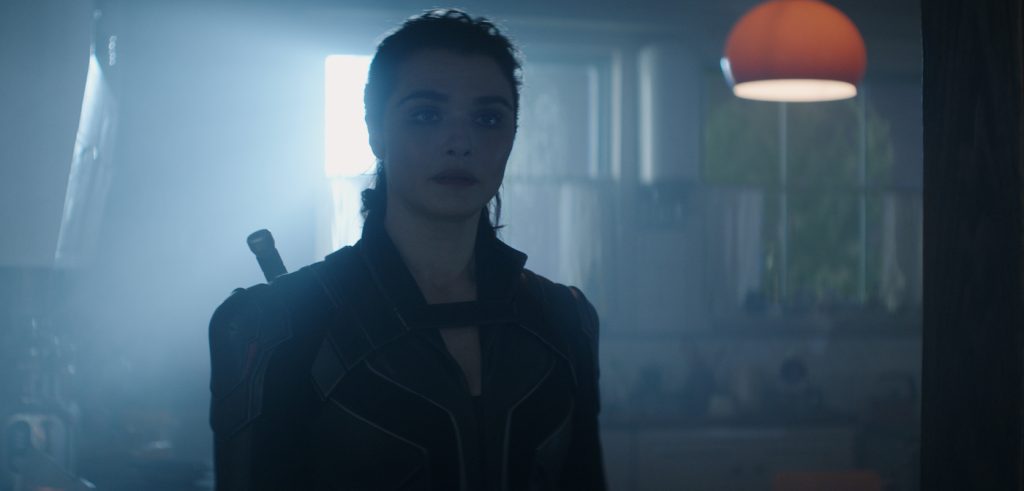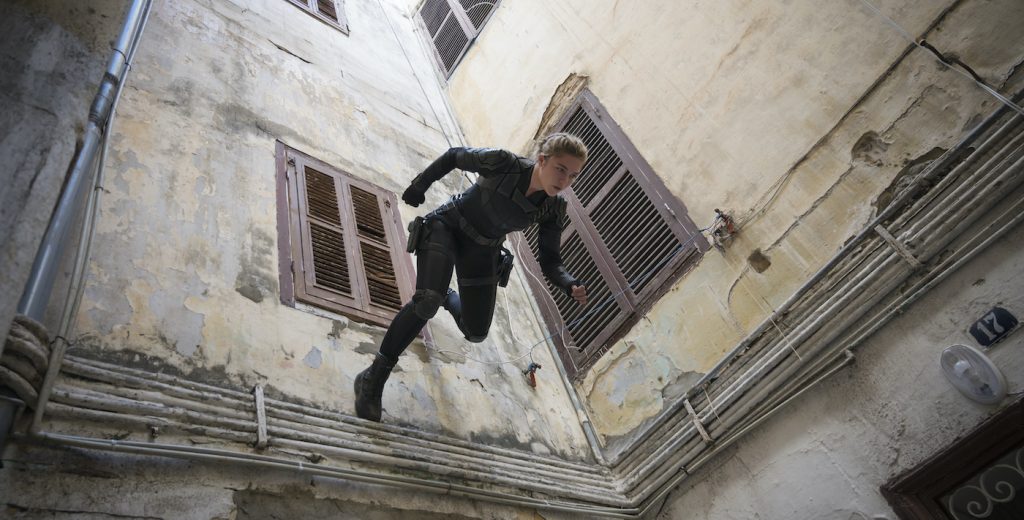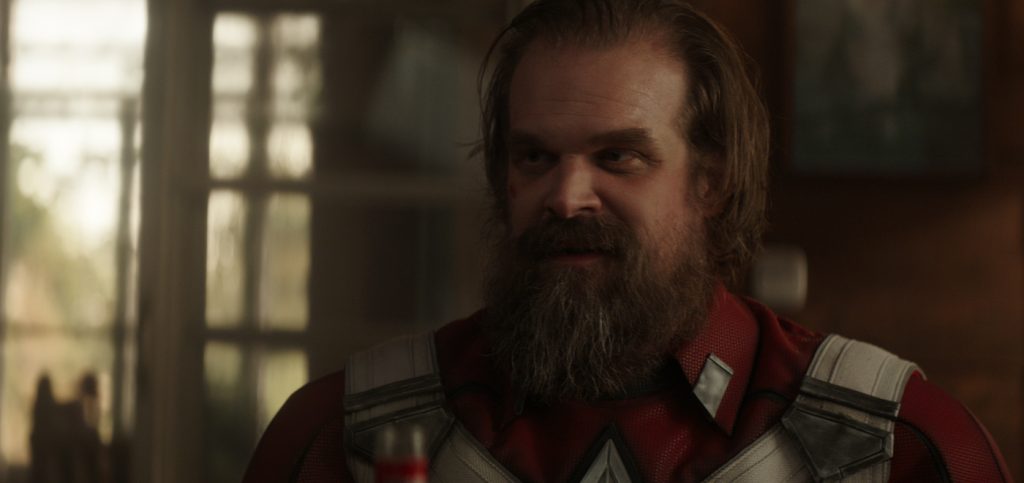 And here are some of the photos we've had for a while: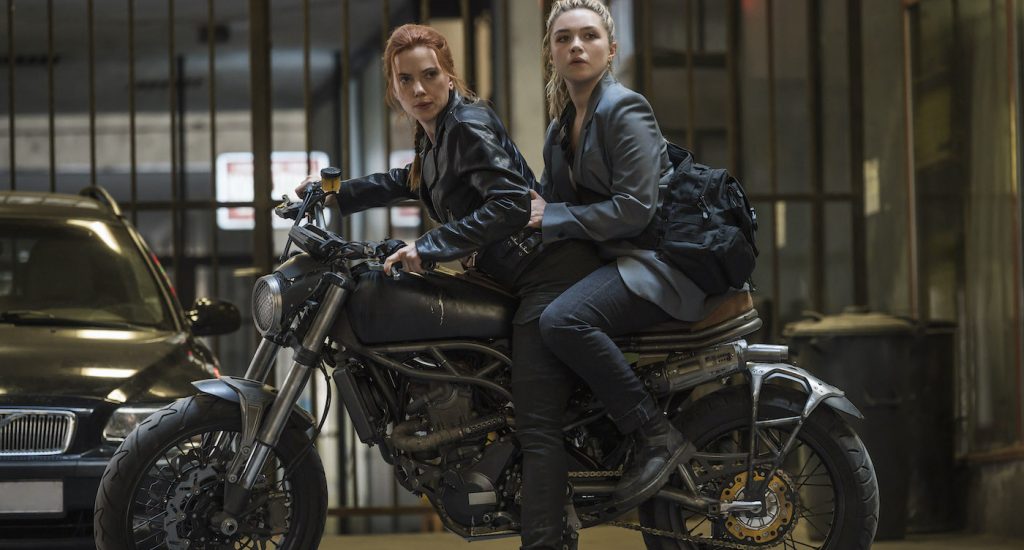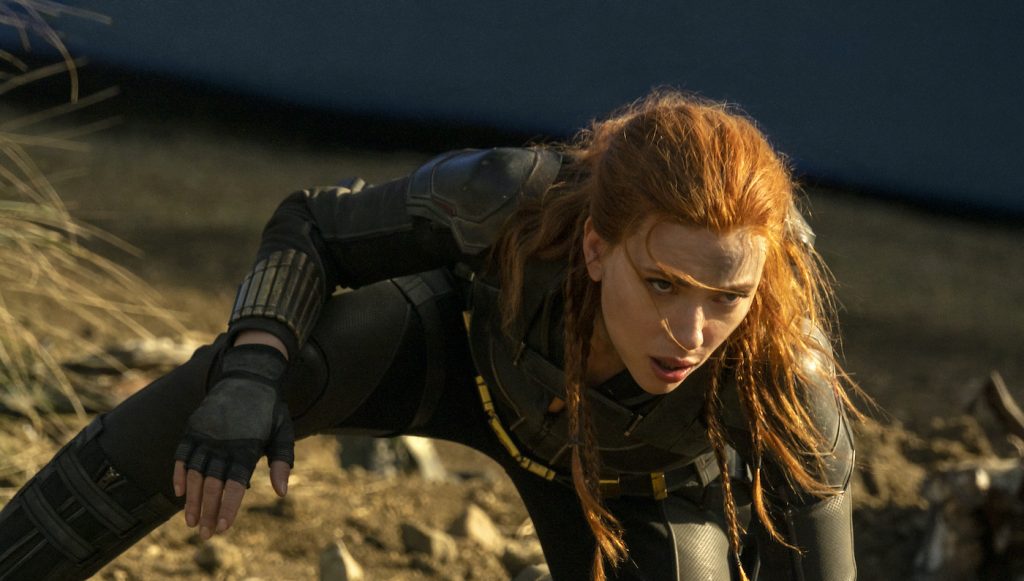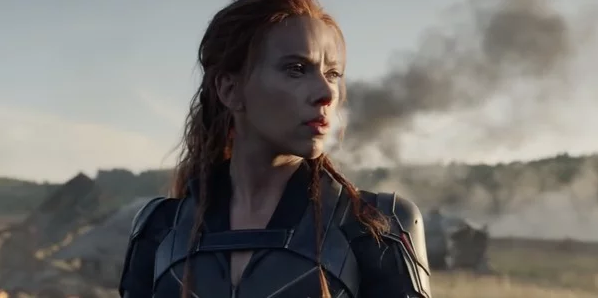 For more stories on Marvel and Disney+, check these out:
New "Black Widow" Trailer Hits 70 Million + Viewers In 24 Hours
New "Loki" Trailer Revels in Time-Traveling Mischief
"Black Widow" Will Premiere in Theaters & on Disney+ Premiere Access Simultaneously
Watch Oscar Isaac's Stunt Training For Marvel's "Moon Knight" Series
An Update on How "Black Widow" Will Be Released
Featured image: Taskmaster in Marvel Studios' BLACK WIDOW, in theaters and on Disney+ with Premier Access. Photo courtesy of Marvel Studios. ©Marvel Studios 2021. All Rights Reserved.