International Women's Day Profile: Director Tan Chui Mui
Pioneering Malaysian New Wave director Tan Chui Mui was on the final recce of her latest film, Barbarian Invasion, in a remote fishing village when the national lockdown news broke in mid-March last year following the World Health Organization's declaration of the COVID-19 outbreak a pandemic. Her shoot was about to start in early April, which would be after the end of the supposedly two-week lockdown. But Tan was fully aware of the severity of the situation in China. She has lived in Beijing in the early 2010s when she was hired as an in-house director by renowned Chinese director Jia Zhangke's company XStream Pictures.
"The shoot is all set. Do we want to cancel it? It's most stressful when we can't plan with all the uncertainties. But my pessimistic predictions told me that the lockdown would not be so short," Tan recalls. She and her production team immediately left the village the next day and headed back to the capital, Kuala Lumpur, in case of any border closure.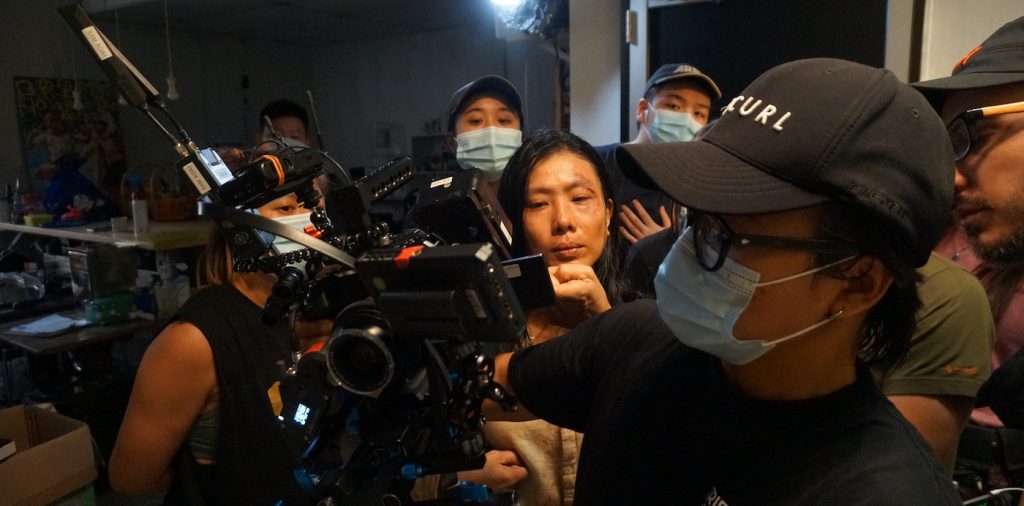 She knew that first, she had to let go of the foreign crew and cast, including cinematographer Wei Yongyao, from China, and Singapore action director Sunny Pang, who would also play the role of the martial arts master in the film. Then she made the tough call to push the shoot back to June.
Malaysia-born Tan studied multimedia in animation and film at Multimedia University. She directed several acclaimed short films before making her feature debut Love Conquers All in 2006. The drama, which follows a country girl who comes to the city for work, but her fate is sealed when she succumbs to a local guy, won several new director's awards, including Busan's New Currents Award and Rotterdam's Tiger Award.
Tan is also an actress occasionally – most recently seen as a single mother of a teenage son in Jacky Yeap's feature debut Sometime, Sometime, which she also produced. But Barbarian Invasion marks the first time that she appears in her own film, where she plays a washed-up actress who receives martial arts training for a lead role while searching for her own identity.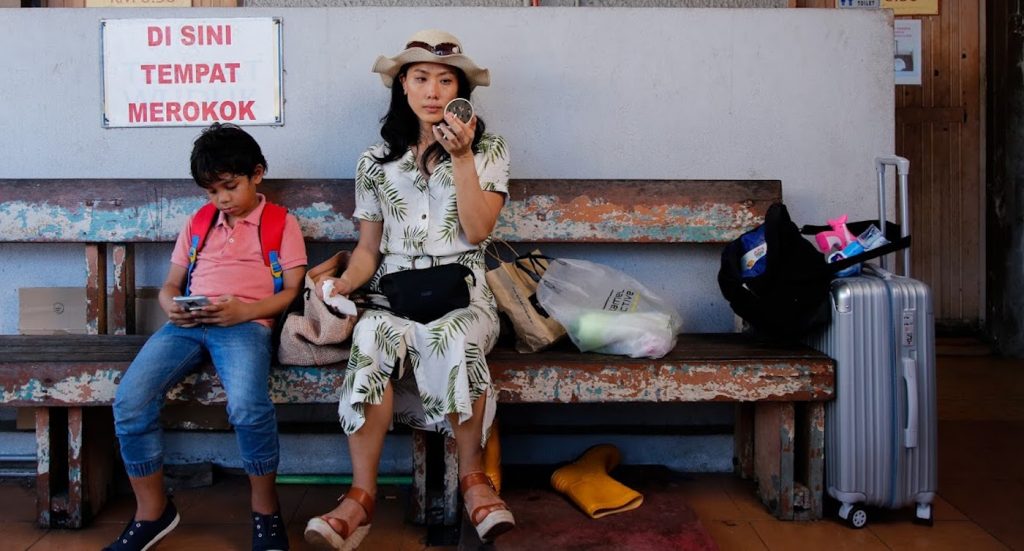 Juggling both directing and acting on set, "is more difficult than I imagined," she says. "My producer would call 'cut' for me and I would run back to the monitor for the playback. As I was getting in and out of character, it's hard for me to stay in character all the time." But she quips that she can use the privilege as director to choose the actors playing opposite her. Her co-stars include Pete Teo (Ghost In The Shell) and Bront Palarae (HBO's Folklore).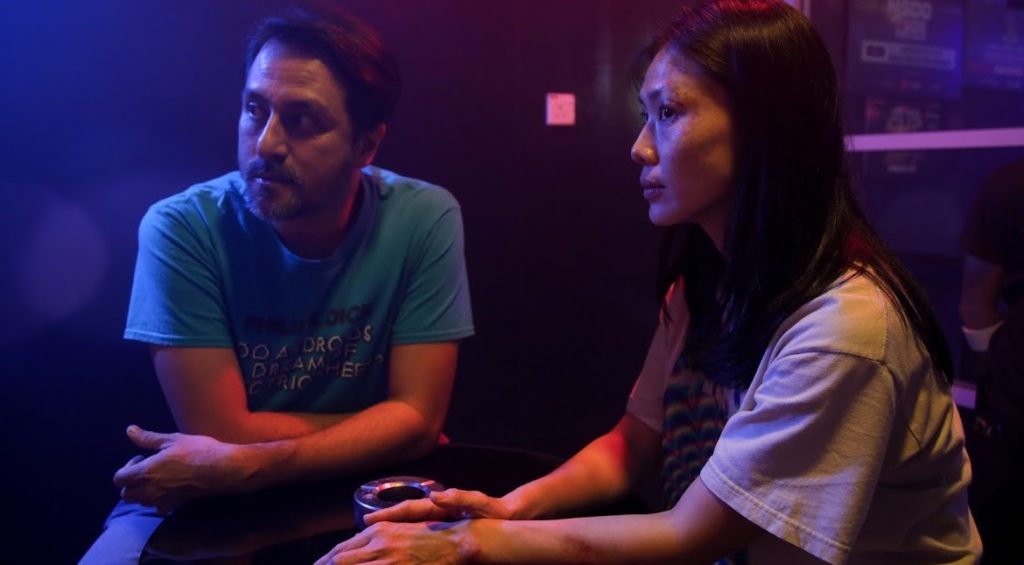 Barbarian Invasion is one of the six titles in the B2B A Love Supreme project presented by Hong Kong International Film Festival Society and China's Heaven Pictures. "Each filmmaker is given RMB1 million [approximately US$145,000] to make a low budget film with high quality. I'm happy doing it. I take it as a challenge and a game to go back to the basics, focusing on the story and directing," Tan says, adding that her project, which is still in post-production, is expected to finish within budget although the pandemic has incurred extra costs from the canceled shoot.
Tan's predictions about the lockdown were spot-on as two full months had passed (Mar 18-May 18) before it was lifted, and her production was not able to begin until mid-June. To better control the budget and maintain hygiene and distancing, her Kuala Lumpur-based office Da Huang Pictures was used as a location. The art department dressed it up as three different sets—a gym, an apartment, and a phone repair shop.
The shoot was split into two blocks: three days in June and another 18 days in August. Filming mostly took place in Bandar Chukai, the fishing village that Tan recced right before the lockdown, which is located in Kemaman, Terengganu in eastern Peninsular Malaysia.
Since international travel is not possible with the ongoing pandemic, Tan had a taste of her first-ever virtual color grading sessions, with Bangkok-based White Light Post headed by Lee Chatametikool.
"It's all new to us, but still workable. The colorist who is in Bangkok is able to make the changes instantly when I tell him to make it warmer or give a bit of blue," Tan explains. "The actual virtual sessions didn't take up much longer time than before, but communications were longer and two days were spent on syncing up all the files between us beforehand."
While she missed traveling to Bangkok for post-production—she did several projects there including her second film Year Without A Summer—the remote workflow allows more creative people to take part. In the past, only she could travel there because of the budget. But now, her producer Woo Ming Jin and her cinematographer Gwai Lou (he's Spanish but based in Malaysia and goes by the nickname), could join her for the virtual sessions.
While Malaysia is currently in a new lockdown, Tan is about to start the audio post-production, remotely again, with Bangkok-based sound designer Akritchalerm Kalayanamitr, who is a frequent collaborator of Apichatpong Weerasethakul, including his Cannes Palme d'Or winner Uncle Boonmee Who Can Recall His Past Lives. As ever, Tan is ready to keep moving forward, no matter the obstacles in her path, until her film is officially in the can.
For more profiles of international filmmakers, check these out:
Asia Pacific Screen Academy Filmmakers Deliver Diverse Storytelling
The Many Lives of Indonesian Director Kamila Andini
From Public Health to Film, How Thai Filmmaker Nirattisai Ratphithak Found His Path
With Her Amazon Directing Gig on Hold, Indian Filmmaker Tannishtha Chatterjee Embraces Other Creative Pursuits
Cinematographer Priyanka Singh on COVID-19, Her New Documentary & More
How Filipino Filmmaker Keith Sicat is Using Quarantine to Help Fellow Filmmakers (And Entertain Himself in the Process)