Asia Pacific Screen Academy Filmmakers Deliver Diverse Storytelling
Over the last decade, some of the Academy members of the Asia Pacific Screen Academy have benefited from receiving grants from the MPA APSA Academy Film Fund. We asked the Chair of the Fund, Andrew Pike, to provide us with a status update on some of the recent projects and the legacy that the Fund is helping to create in the Asia Pacific region.
For 10 years now, the MPA APSA Academy Film Fund, a joint venture of the Motion Picture Association and the Asia Pacific Screen Academy, has given 40 grants of $25k (USD) each, to filmmakers in Indonesia, Thailand, South Korea, Russia, Turkey, China, Iran, Iraq, Palestine, Israel, the Marshall Islands, Bangladesh, Georgia, Kazakhstan, Australia, and New Zealand.
Recipients of the grants include an Oscar-winner from Iran (A Separation) and films that have won top-tier awards at Cannes, Berlin, Toronto, and other Festivals, as well as prizes in the APSA Awards.  Another of the Fund's proudest selections is No Burqas Behind Bars, a feature-length documentary by Maryam Ebrahimi, a female Iranian filmmaker resident in Sweden, and her male collaborator, Nima Sarvestani, shot inside a women's prison in Afghanistan. Despite the risk and challenges of its production, this quietly impassioned observational film went on to win an International Emmy for Best Documentary, and the Prix Europa for Best European TV Documentary.
Around 50% of grants have gone to films that have now been completed or are in production: a very high strike rate for any development fund, anywhere.
While the Fund has major industry backing through the MPA, it differs from most development funds world-wide in the deliberate decision not to consider marketing plans, finance plans, or distributor attachments. The focus of the Fund is resolutely on ideas, concept, originality, boldness, craft skills, and creative potential. Once a year, a constantly changing panel of three people drawn from film festivals, producers, directors, distributors, and academia around the Asia-Pacific area, convenes to allocate the grants. The criteria are deliberately broad and give each year's panel optimum flexibility in selecting projects that promote the exchange of ideas and experiences and facilitate creative empowerment and diversity. 
At the same time, films triggered by grants from the Fund automatically gain a stature that can significantly enhance their potential to attract financial investment, whether from government agencies or commercial entities. As a by-product, the Fund thus creates business opportunities by giving hand-picked films a strong international endorsement.
To take some randomly selected examples of films that are still works in progress but moving steadily towards production readiness with the aid of their MPA APSA grant:
Nene: this feature project from Georgia links an exciting new talent, Mariam Khatchvani, with one of Georgia's most successful independent producers, Vladimer Katcharava, following their award-winning collaboration on Dede, Mariam's award-winning first feature. Nene, a Kafkaesque and disturbing story of uncontrolled police corruption, is destined to be a distinctive work with strong potential for festivals and art house cinemas world-wide.
Worship: an idiosyncratic feature-length documentary by award-winning director Uruphong Raksasad about aspects of religious culture in Thailand, revealed through a man's search for a miracle cure for his dying wife. A distinctive project with excellent potential for festivals, art cinemas, and university markets world-wide.
Sweet Lips: a quirky, inventive film from Samoan writer-director Tusi Tamasese melding the experiences of a German film director in Samoa in the 1920s with a young Samoan woman's involvement in her country's struggle for independence.
I, The Song: a compelling drama about identity theft in a reckless digital age, to be written, directed, and produced by a team of female filmmakers in Bhutan.
MPA APSA grants often represent "first money in," and help selected projects over that most difficult of hurdles – achieving the credibility that initial funding can give. The advantages of a grant from the Fund are not only financial: just as important as money is recognition and endorsement from outside a filmmaker's own country, especially when it comes to networking possibilities with peers in other countries through membership of the APSA Academy.
An excellent example of the Fund's power above and beyond its financial value, is A Dark, Dark Man, a project from Kazakhstan, a country with a long history of film production but very little of seen internationally. The film went into production soon after the grant was received. The end result is a sardonic but sometimes playful story of governmental corruption and police brutality in a provincial Kazakhi township. The film gained great power from its austere directorial style, its bare rural landscapes, and its narrative that became increasingly confrontational as the film progressed. A clever and intriguing concept had evolved into a masterwork that revealed a director, Adilkhan Yerzhanov, hitting stride with supreme self-confidence. The film was nominated for Best Film at San Sebastian and won Best Director at the 2019 Asia Pacific Screen Awards before COVID-19 interrupted its Festival run and international release.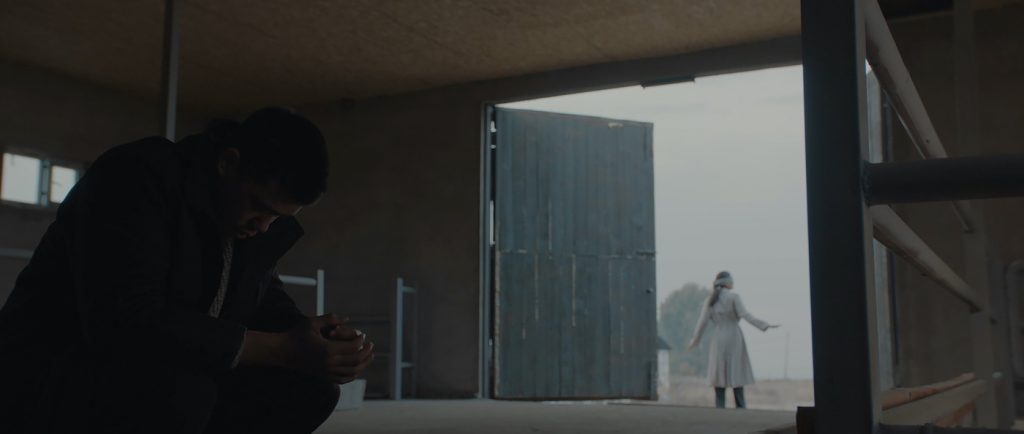 Producer of A Dark, Dark Man, Olga Khasheva, recently said that receiving the film fund and then the Best Director Award inspired the team to make new a film in Yellow Cat, which has just been announced in the 2020 Venice line-up. 
A Dark, Dark Man put the MPA APSA Academy Fund front and center in enabling the production of a masterwork by a unique directorial talent, from a region that is rarely represented in international platforms. As is often the case for Fund recipients, the film positioned both the MPA and APSA in a public role as facilitators of cutting edge creative work. Were it not for the COVID-19 pandemic, we would all have heard a lot more about this remarkable film and its director.
Burning was another remarkable success story from the Fund. This contemporary drama about alienated youth was adapted with haunting elements of surrealism from a novel by celebrated Japanese author Murakami Haruki. The film won numerous international awards including the FIPRESCI prize at Cannes, Best Foreign Language Film from the Toronto Film Critics' Association, and the Grand Jury Prize at the Asia Pacific Screen Awards.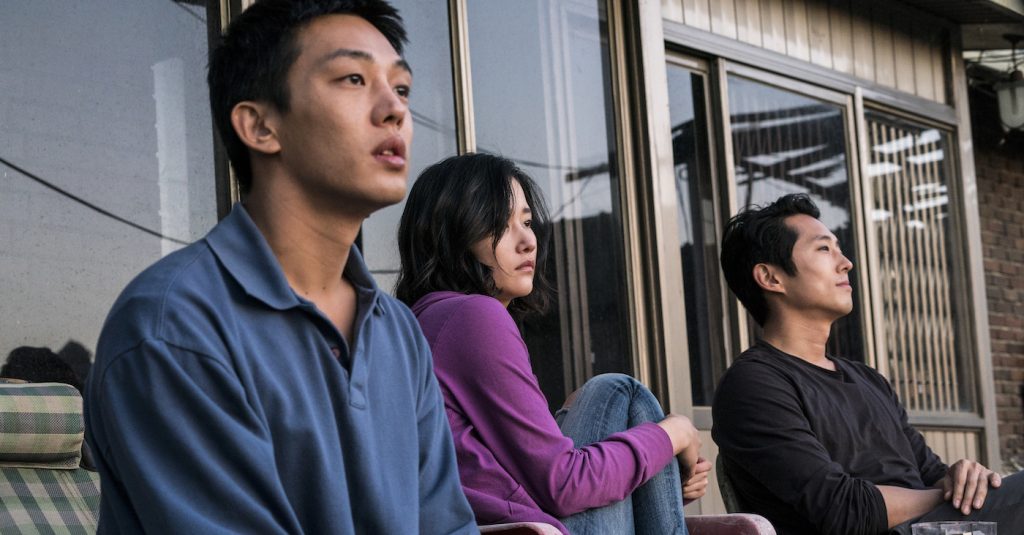 Once again, with Burning, the MPA and APSA were key participants in the evolution of a remarkable work that attracted significant attention globally, and which is set to stand as an enduring landmark in South Korean cinema.
With all of these films, whether completed or in pre-production, the grant demonstrably carries the potential to magnify exponentially, especially when audiences become involved. These films tend not to be ephemeral, tend not to date easily:  they are conceived by committed creative talents, and their stories have the power to endure and to attract and stimulate new audiences with each new generation.
Featured image: Oh Jung Mi, Screenwriter of 'Burning.'