With Her Amazon Directing Gig on Hold, Indian Filmmaker Tannishtha Chatterjee Embraces Other Creative Pursuits
It's often two-thirty in the afternoon before actor, writer, and director Tannishtha Chatterjee finds time to turn her attention to creative pursuits. "Till lunchtime…I'm cooking, cutting vegetables, cleaning, dusting and bathing Radhika."
Radhika is Chatterjee's four-and-a-half-year-old daughter. For the last six weeks, it's been just the two of them tucked away in her Mumbai apartment. "She's actually become quite independent in the last one and a half months. She's learned many new things. Because she has to. Which is a good thing! I've been spending a lot of time with her and she's very happy."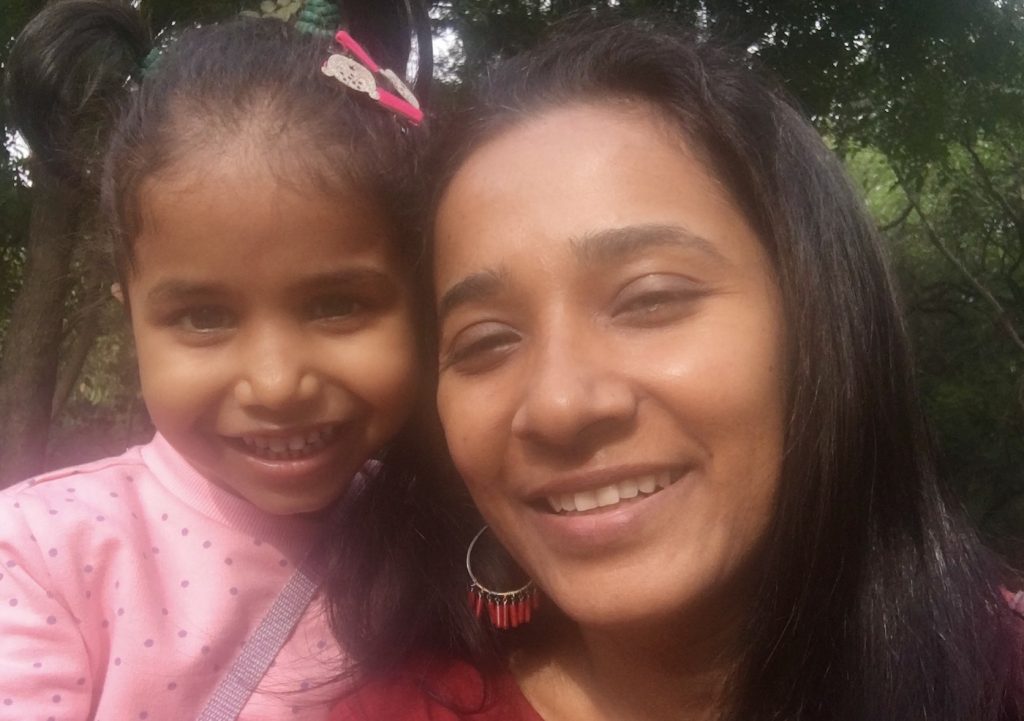 Authorities took strict measures in March, requesting people to stay put and not to leave home — for any reason. When we spoke to cinematographer Priyanka Singh, the order had just been given. Six weeks later, Chatterjee explains why social distancing measures and a little flexibility of movement like you see here in some parts of the world don't really work in  Mumbai. "Mumbai is so crowded that the government decided that if you allow people to step out at all…social distancing will just not work."
Once lunch is finished, mother and daughter embark on their creative pursuits. "My daughter has her piano, she has her drawing… and that's when I'll sit in my room and start reading and then writing. Then from around 7pm I have to do a little bit of cooking, like — what are we going to eat? I'm thinking, if this lockdown extends, I'm going to reduce our meals from three to two per day!"
Chatterjee was all set to direct all ten episodes of the third season of Amazon's incredibly popular television series Four More Shots Please, featuring four female friends from different walks of life who deal with romance, work-life conflict, ambitions, and anxieties in modern-day India. Think Sex and the City for the 2020s Mumbai set. "We were due to shoot from March 15… so four or five days before we were about to begin, we anticipated that there would be an announcement of a lockdown. Everything was prepared. Our locations were done. Our casting complete. Rehearsals were done. Contracts signed. Advances settled. We were ready."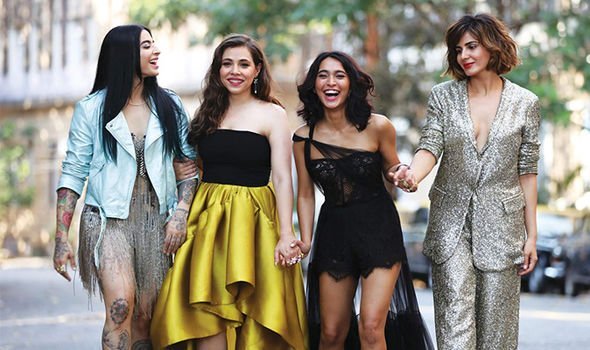 A well-respected actor (Lion, Brick Lane, Anna Karenina, Parched), Chatterjee took on the mammoth task of writing, directing, and acting in her own feature Roam Rome Mein, touring it to much acclaim around festivals in 2019. Four More Shots Please was the opportunity to hone her directing craft. "I have a  lovely relationship with all of the actors whom I've previously worked with on various productions," she says.
A quick look at the trailer of the R18-rated show will tell you just how difficult it might be to shoot these characters getting hot and heavy with various companions in our current climate of social distancing. "We were talking about protocols," Chatterjee says. "How is this going to play out? How will actors maintain the one-meter distancing rule?"
Health precautions for productions in Mumbai present a huge headache for the producers. Plus, the crew can number 300 or more. Lighting and sound crews may be taking public transport to and from set every day. Then there are the locations. "We were due to take the show to various destinations, but that is all up in the air now."
Back at home, Chatterjee has turned to her third passion, writing. "The first few weeks, I couldn't find any inspiration to write at all. I am an actress, so I need to go out…be inspired by something that hits me from the outside. Now there are ideas coming back to me about something that happened in the past. I am starting to write, but I still need to get out for fresh ideas."
Like many others yearning for connection, Chatterjee joined a Zoom party with 34 friends across the world – from Australia, the U.S., Singapore, Switzerland, and India, hosted by a friend who runs a big Indian film festival in England. A friend joining the party had stayed on in a small Indian village after wrapping up a production shoot. "He's got a little house near the village where the electricity only comes on for four hours per day," she says. "He was conferencing in with us but had to use his 4G. He warned us that as soon as his phone dies, he's out! It was interesting. He said, 'I have no rush to go back to civilization. I want to be here for the rest of my life.'"
On May 5, the Producers Guild of India announced a set of production guidelines for getting back onto set with the necessary health and safety protocols, although they were quick to clarify that production would not start up before discussions with government authorities were concluded. Chatterjee says that she and her team will watch with intense interest as productions gear up both in India and abroad, in anticipation of adopting best practices for Four More Shots Please. Until then, she'll sit at her writing desk allowing her imagination to take flight.
Tannishtha Chatterjee is an independent actor, writer, and director. She joined the Motion Picture Association's APSA Academy Film Fund jury in 2017.
Featured image: CANNES, FRANCE – MAY 18: Actress Tannishtha Chatterjee attends the 'Monsoon Shootout' Premiere during the 66th Annual Cannes Film Festival at the Palais des Festivals on May 18, 2013 in Cannes, France. (Photo by Stuart C. Wilson/Getty Images)