Vanessa Kirby & Ellen Burstyn on Their Poignant New Film "Pieces of a Woman"
It is rare that a film as difficult to watch as Pieces of a Woman compels you to watch it multiple times. That's the case with Netflix's new aching drama, in which the acting and story are presented in such an authentic way that it offers new layers with each successive viewing.
The first English language film by director Kornél Mundruczó and his partner and screenwriter Kata Wéber, Pieces of a Woman will resonate most with those who understand loss in a personal way, but there is something for everyone in the story of Martha (Vanessa Kirby, in her first feature starring role) losing her child only minutes after giving birth at home with partner Sean (Shia LaBeouf). Martha navigates this loss while dealing with her mother Elizabeth (Ellen Burstyn), who is insisting Martha must take the midwife present at this catastrophic birth to court for negligence. The Credits spoke to Vanessa Kirby and Ellen Burstyn, both of whom are getting Oscar buzz for their performances, about this challenging and beautiful film.
Vanessa, you said the experience of filming the free-flowing 29 minute birthing sequence with Shia was the greatest pleasure of your career. Why? 
It was the greatest pleasure because I'd never had the opportunity. It's very rare for actors onscreen to do a take uninterrupted for that amount of time. I spent so long in theater, and I suddenly realized I hadn't had that experience. What scared me more was the idea of doing a birth where you go out to lunch, and you come back and have to go right back into a six hour labor. Even though it was extremely daunting, it felt very exhilarating to switch off your mind and let your body take over. It forces you to be in the moment. If you're doing a thirty second clip of something, it's quite hard to get into the mindset of where you're supposed to be in that moment for that character. It's the idea that I couldn't think of what just happened or what's coming up. I had to just be. I think it's every actor's aim to try and be present as much as possible, despite what is going on around you.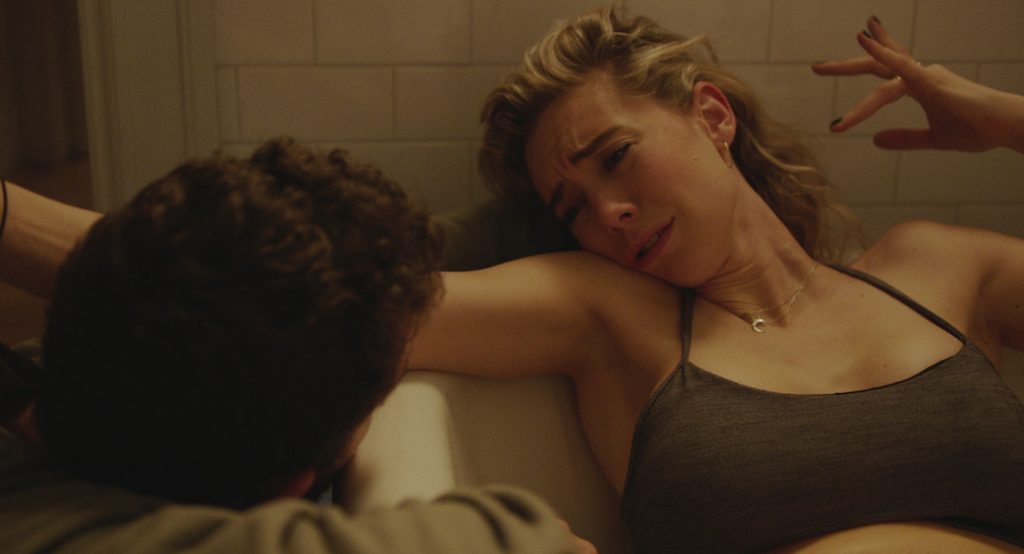 Martha's experience is specific to her, and she has to face it alone, but there's something very universal about it. 
The film is so much about this woman who goes completely on her own journey. She finds her own way through it. It made me think about when I've been in really hard times in my life. Everyone goes through an awful time. We all do, and most of the time when that happens you feel so lonely, because everyone else is having a different experience, so to me it felt like such a universal journey. She goes through an unbelievable trauma, and somehow she navigates it. Somehow she finds her voice at the end of it, which I think has so much hope. Still, there are so many moments that just feel like an eternity. Often when I was feeling her, it felt like 'Oh my God, this is such a long, long journey. When will it lift?'
Ellen, what did this role offer and ultimately deliver that you hadn't experienced before or examined in yourself as a performer?
The fact that she was born in the Holocaust made for a life experience that was rare, but it formed a kind of human being that knows how to deal with trouble. I've played other Holocaust victims, and I've researched it a lot. Actually I'd researched it long before I'd ever played a character informed by it. I always think, I sometimes see mothers trying to protect their children from feeling bad, or anything happening to them that will make them sad or disappointed, and it always feels like a mistake to me. Just as they've discovered that farm children are more immune to certain diseases because they play in dirt early, there's a kind of strengthening process from surviving. I can't say I've never examined that in myself before, but I have grown up in a turbulent environment, and for a long time I thought that my difficult childhood was a drawback. Much later in life, I realized that it actually gave me strength in a way, or not that it gave it to me, but that I had to find it in myself in order to deal with those difficulties. I think that's kind of the basis of Elizabeth. She knows that in order to deal with a difficult situation, you have to just do it and get through it, and face it and speak it, and not just have swallowed it so it's working at you from the inside. It's a different path than Martha takes, but one that I understand and feel, from this point of view, is a strengthening path.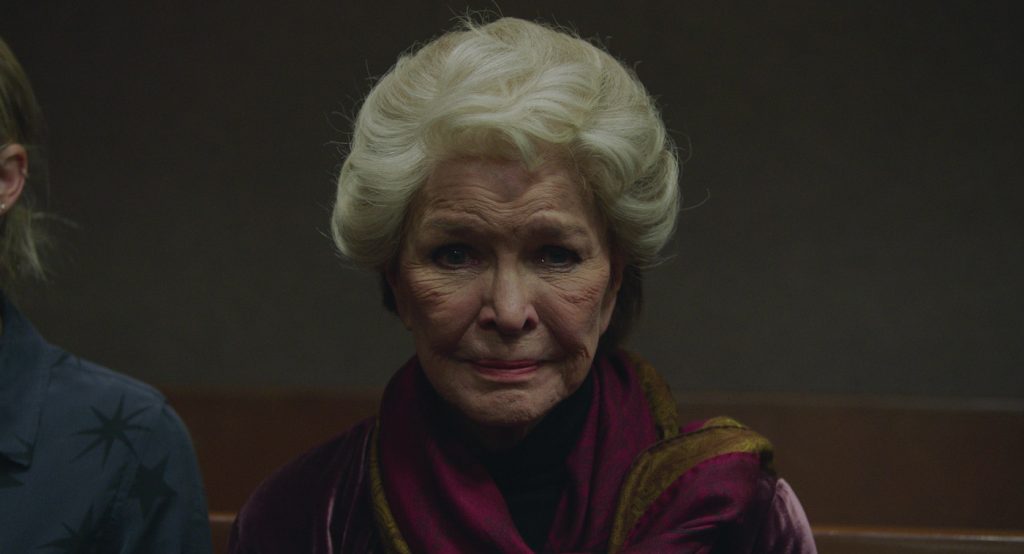 Ellen, for the family dinner scene, which was also filmed in one shot, Vanessa told you, "make me go to court". What was that scene like for you as actress and for your character? 
It was such a brilliant speech that Kata wrote, so wonderfully rich and playable, and yet when I finished it, suddenly I could feel that I hadn't made her go to court. I had to go a step further, and that's when the words came 'speak your truth.' I don't know if I hadn't said all that if Martha would have gone to court, I'm not sure that's what propelled her to go, but in me, that was my truth, telling her to speak her truth.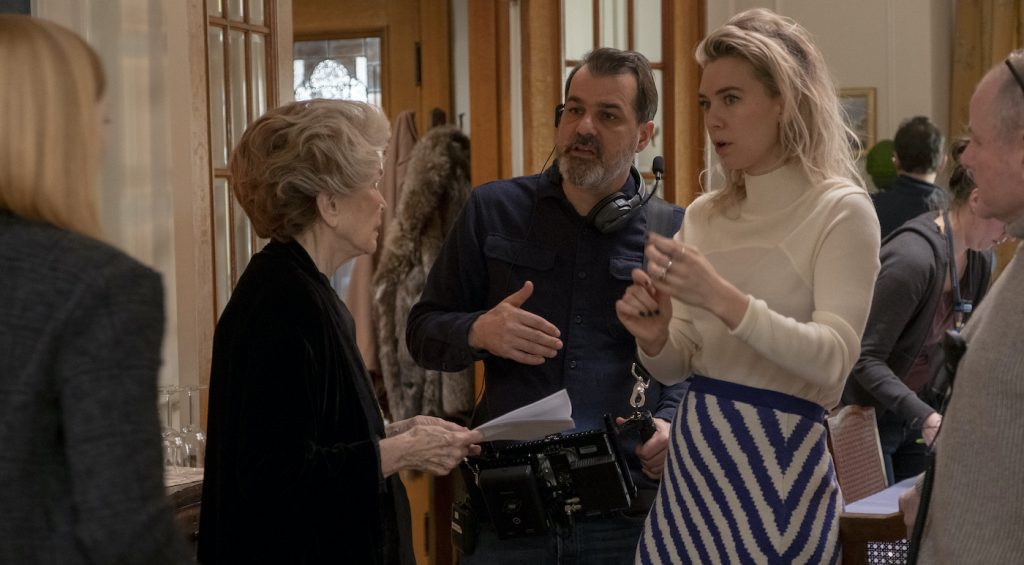 Vanessa, what was that experience of the court scene for you as an actor and for your character? 
It was actually the most amazing release. I didn't know how it was going to come out, but all I knew before doing it was that at that moment it was about Martha's shame, that she's been hiding from the whole world in every way possible, because she hasn't spoken out one word about how she feels, or what's going on inside. Hopefully, the only people with her really are the audience members. I knew that is the point when it would come out. It would have to come to a boiling point, where it's just about to reach the surface and come out. Only probably your mother or the person closest to you could trigger that in you, or push you enough to make that come out. Equally for me, it was actually a massive relief. I had been, as Martha, really going there inside and imagining the amount of pain, although it's really unimaginable, in a way. It was hard for me to get into, but I tried. That release taught me a lot, actually, about grief and about internal life compared to external. Martha would have felt intense relief at finally being able to express herself and someone giving her permission to express what she was keeping very tightly and closely guarded. It was amazing. I felt great after it.
Pieces of a Woman is in select theaters and streams on Netflix on January 7th.
For more on big titles on Netflix, check these out:
Screenwriter Kata Wéber on Grief and Healing in "Pieces of a Woman"
Producer Monica Levinson on "Borat 2" & "The Trial of the Chicago 7"
Translating the Untranslatable: The Impossible Art of Subtitling "Taco Chronicles"
Showrunner Chris Van Dusen on Creating a Modern Regency Romance in "Bridgerton"
David Oyelowo & Demián Bichir on George Clooney's Timely Sci-Fi Film "Midnight Sky"
Production Designer Mark Ricker on Creating the Sumptuous "Ma Rainey's Black Bottom"
Featured image: PIECES OF A WOMAN: (L to R) Vanessa Kirby as Martha, Ellen Burstyn as Elizabeth. Credit: Benjamin Loeb / Netflix