Film & Fashion Historian Kimberly Truhler on her Book "Film Noir Style: The Killer 1940s" – Part II
Kimberly Truhler's "Film Noir Style: The Killer 1940s" is filled with detail, background, and insightful commentary about the slinky gowns, killer suits, and dashing trench coats that are still fascinating and influence us today. There are chapters on classics like The Maltese Falcon, This Gun for Hire, Lady in the Lake, Out of the Past, and Sunset Boulevard. In part two of our interview she describes the origins of film noir style and explains why her favorite dress is not only beautiful but "a marvel of engineering" and the influence of the directors who came to the US as the Nazis took power.
What were some of the earliest noir films and how did they establish the iconic look of the genre?
The Maltese Falcon (1941) was really the first and it is obviously a giant in the genre. Everything about it established the look of the genre. With regards to the costumes, Orry-Kelly's vision for Mary Astor's femme fatale started the trend of bad girls disguising their intentions by dressing like ladies. In this first film noir, we also start to see the minimalism of the decade, an austerity that gets even more apparent once World War II and rationing begins. This Gun for Hire, which came out only a year later in 1942, then brought us Veronica Lake's iconic look. In addition to her costumes, her hairstyle launched a worldwide trend that continues to be popular today. In both of these films, the men also made a huge impact on style, starting with the suiting of both Humphrey Bogart and Alan Ladd.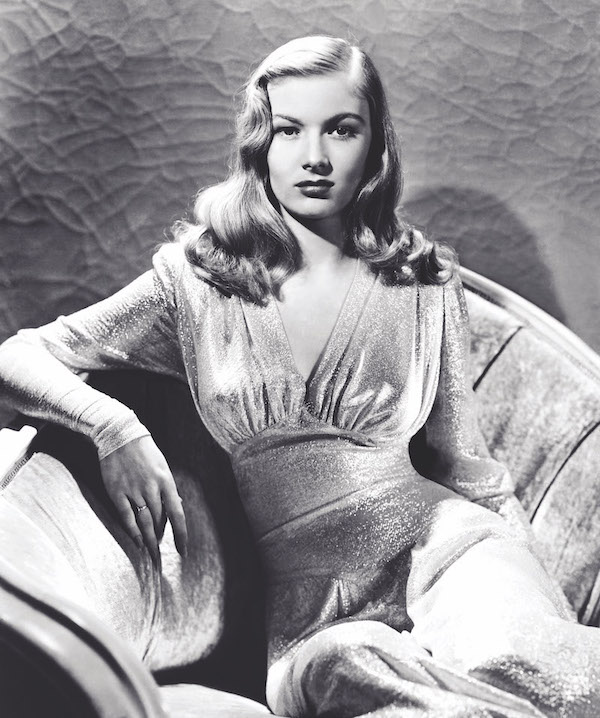 Many of the noir films were directed by men who left Europe to escape the Nazis. How did their experiences and aesthetics establish the genre?
I delve into this in the introduction of my book. Many of the directors involved in film noir started their careers at Germany's UFA, a production company that was central to the German Expressionist movement. You can see a lot of the origins of film noir in their silent films – the high contrast lighting, experimenting with camera angles, and the overall mood. Their mood and subject matter stemmed from the anger and alienation Germans felt after World War I. Then those filmmakers experienced even more anger and alienation when they were forced to flee Germany in the 1930s. It all manifested in the film noir of the 1940s.
Were there special fabrics or stylistic touches designed to make the most of black and white film?
Some films, like Postman, were designed with costumes in only black and white. Adrian Adolph Greenberg, especially early in his career, actually preferred to design costumes in black or white; fashion shows of his costumes in the 1930s showed this. But a lot of the time, costumes were designed in color. This was done to keep things interesting, both for designers as well as the actresses. Of course, each designer had their own strategy and style voice – some were more maximalist (Adrian) and others were more minimalist (Orry-Kelly). But all costume designers needed to be astute about how colors, textures, and details came across under the lights in black and white film, not to mention how they also looked in full-length shots and close up. Most whites were not a true white, for instance, because it would be blasted out under the bright studio lights. Edith Head famously wore glasses that helped her see how her color costumes would look once they were translated to black and white. Then of course there were photo tests galore before production began to ensure the costumes looked great on film.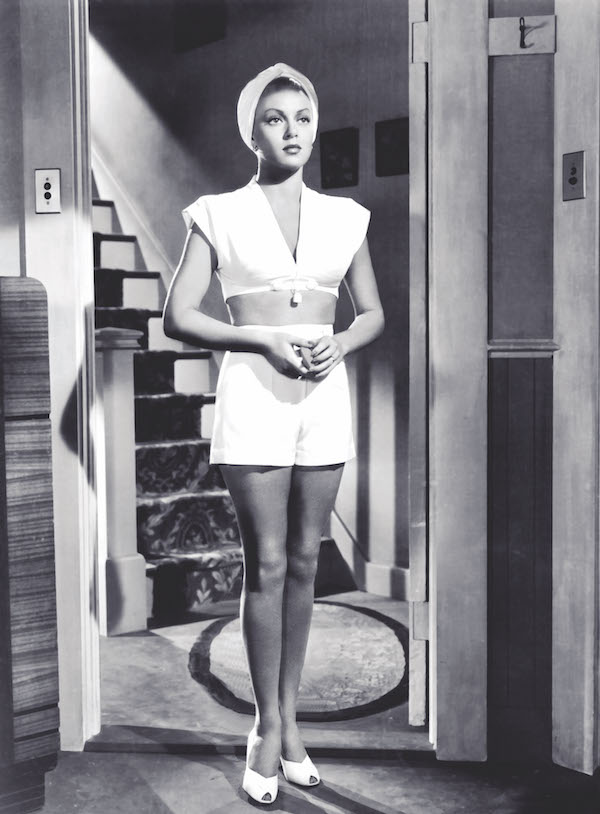 Your book includes some of the most glamorous and iconic gowns of all time. Do you have a favorite?  How about hats?
Hard to pick a favorite dress, but the strapless "Put the Blame on Mame" gown from Gilda (1946) might be at the top of that list. Rita Hayworth's entire wardrobe from that film makes me swoon. I also love Lizabeth Scott's gowns in Dead Reckoning (1947). Costumes for both films, I should note, were designed by Jean Louis.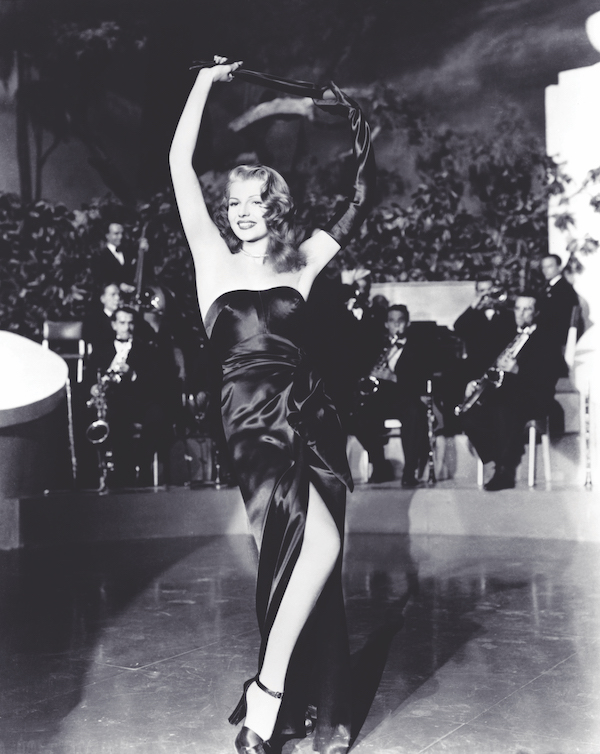 As far as hats, the fedora is a constant throughout film noir, seen on everyone from Humphrey Bogart to Robert Mitchum, so that has to be my favorite. In the book, I do bring attention to certain hats for the women, especially Veronica Lake's in This Gun for Hire. They were designed with vertical rather than horizontal detail in order to give the extremely petite actress the illusion of height.
Yes, the Gilda dress is probably the most famous dress in the book. Why do you call it a marvel of engineering as well as design?
There was so much infrastructure that helped keep that strapless gown in place while Rita danced. I'll just say there was something like a harness involved and that's just the start of the story, which of course I share in the book. There are extraordinary details inside the gown that we don't see in addition to the exceptional darting and other aspects of the design that we do.
For more on costume and costume designers, check out these stories:
"The Good Lord Bird" Costume Designer on Dressing Ethan Hawke as Abolitionist John Brown
Costume Designer Analucia McGorty on Creating the Looks for the Groundbreaking "POSE"
"Palm Springs" Costume Designer Colin Wilkes Gets Existential
Featured image: Marilyn Monroe in "The Asphalt Jungle." Courtesy Metro-Goldwyn-Mayer.