Jo Ellen Pellman & Ariana DeBose on Finding Love & Acceptance in Ryan Murphy's "The Prom"
Helmed by Ryan Murphy, the ebullient musical dramedy The Prom is bringing some much-needed holiday cheer to our December. Meryl Streep, James Corden, Nicole Kidman, and Andrew Rannells play four fading Broadway performers who reach for relevance again by championing a newsworthy cause in small-town Indiana. Queer teen Emma (newcomer Jo Ellen Pellman) wants to take her girlfriend Alyssa Greene (Ariana DeBose) to the high school prom, but she's been shut down by narrow-minded conservatives, especially the head of the PTA, Alyssa's mom, Mrs. Greene (Kerry Washington). As delightful as it is watching these A-list stars, it's Pellman and DeBose as the star-crossed couple that shines most brightly.
We spoke to Jo Ellen and Ariana about becoming the stars of the project, the power of their friendship, and the important messages behind all the 'zazz'.
What is it about the character that you most connected with for your portrayal? 
Jo Ellen: I think what's so remarkable about the character of Emma is the optimism that she has in the face of all of this inequality. I really have Ryan Murphy to thank for that. He was the one who helped me, especially in the song "Just Breathe," which was one of the first songs that we shot. He helped me find that sense of determination, that silver lining that Emma always looks for, no matter how bad things get. She always believes that things will be ok. I just tried to bring as much of my own optimism to the character and bring that out, because for me is the heart of who this version of Emma is.
You and Ariana have amazing chemistry, and now you are very close friends. What was your first meeting like?
Jo Ellen: When I got the call back for The Prom, I still didn't know who was auditioning for Alyssa Greene. When I walked into the waiting room to see Ariana DeBose's name on the signup sheet, and it felt like a dream come true. I have literally looked up to her for so much of my career, and here we were, making small talk about to have a chemistry read and forming that first connection that would thrive and grow throughout the film. It was so wonderful that she went from being an icon in my eyes to becoming a dear friend. We FaceTime sometimes upwards of five times daily now.
Ariana, you had already been filming Spielberg's West Side Story, where you play Anita, when The Prom came along. What about this film drew you to it specifically as an actor?
Ariana: When you hear a list of names that includes Meryl Streep, Nicole Kidman, James Corden, Kerry Washington, Keegan-Michael Key, and Andrew Rannells, that's just not a job you'd ever say no to. It's the opportunity of a lifetime. I'd seen the show on Broadway three different times. I loved it so much. The audience was not only laughing, but crying and being moved, having these realizations and revelations about themselves whether as a young person who identifies and LGBTQ or as a parent. It was a beautiful rainbow spectrum of sexualities and ethnicities in the audience. This plays to so many people, and that's exciting.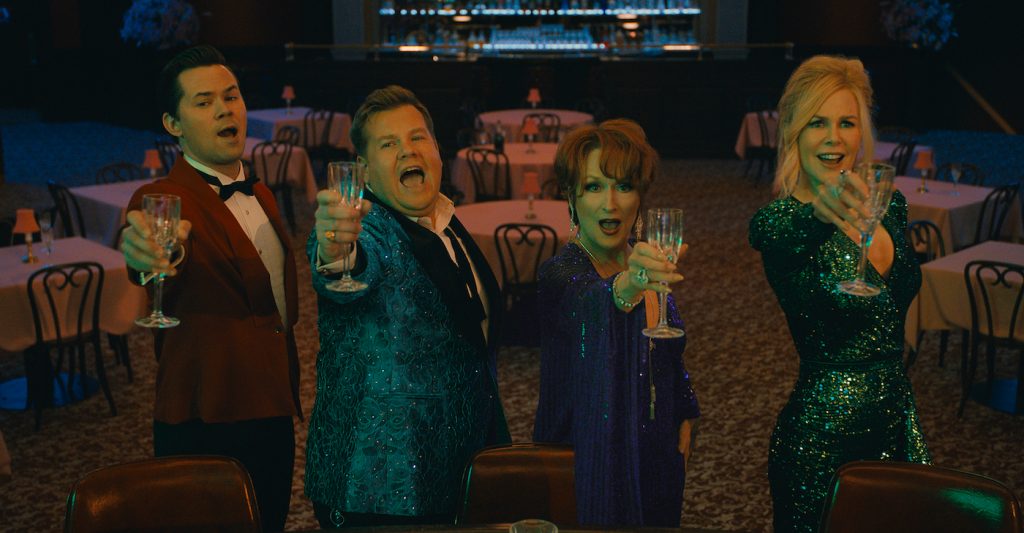 There are some very powerful women of color represented in The Prom, and it's a real treat to see Kerry Washington performing in a musical.
Ariana: Alyssa is a beautiful woman of color. It's not often a queer BIPOC girl gets to tell her coming out story. We've done a great job with normalizing the coming out stories of our white brothers and sisters, and our Black brothers, but I don't believe that Black and Brown women have really gotten our due in this particular area. For that reason, I was excited when I heard Ryan was championing this show being made into a film, hoping he'd hold fast to Alyssa being a girl of color. Then when I heard Kerry Washington was playing Mrs. Greene, I thought, 'What an opportunity to go toe-to-toe with an actress of her caliber.' She runs the gamut. She's not just one thing. She portrays so many different types of characters and never does the same thing twice. I have prided myself in the Broadway community on versatility, and that's what I see reflected back at me in Kerry Washington.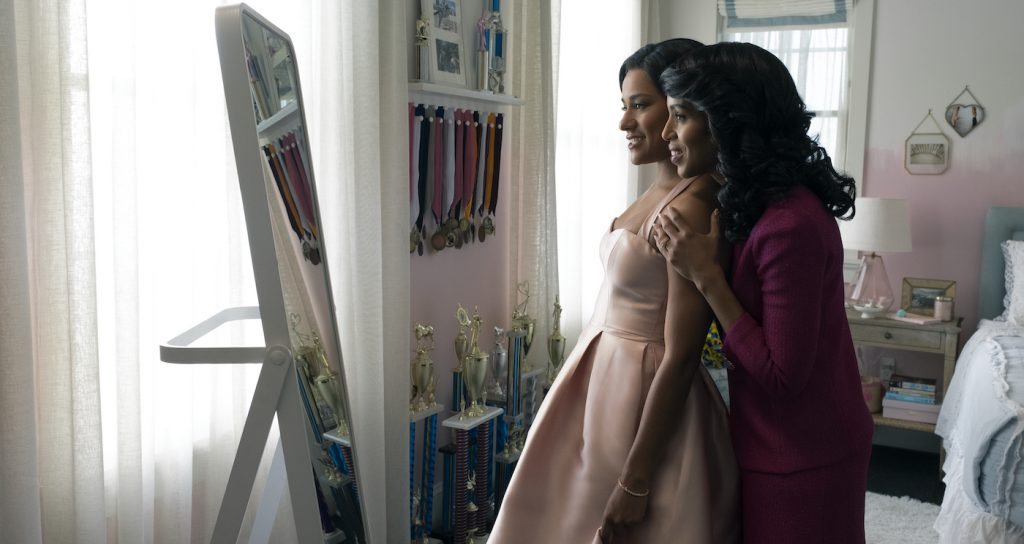 Ariana, how did the chemistry and growing friendship between you and Jo Ellen influence the experience of the production for you personally?
Ariana: Look at Jo Ellen's face. She walks into a room and you think, 'Who is this beam of sunshine?' She is just the brightest light. We are very curious individuals. We question each other and support each other. We've built a beautiful friendship, and I was really grateful personally because while I was auditioning for the show, I was in the process of doing West Side Story. When The Prom audition happened, I'd never been to Los Angeles or California to make a film before. I felt very new. Having Jo Ellen as a partner to rely on made all the difference in making The Prom production a successful and joyful experience. Friendship and support are everything when you're the new kid on the block. We were both very lucky to have such a community within the cast. They were so warm with us. They made space for us, and we never felt we didn't belong. But for me, Jo Ellen was my rock.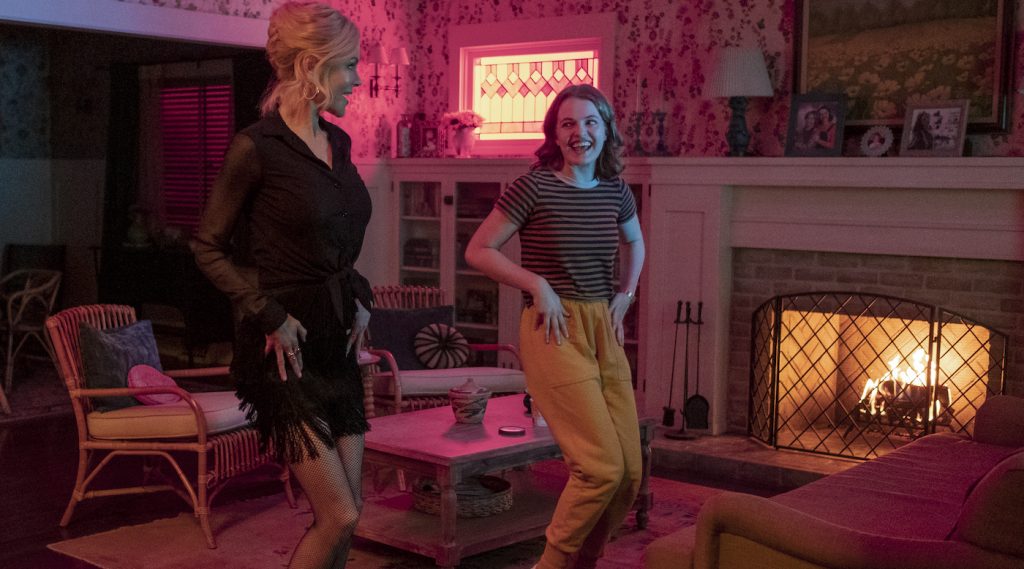 In a lot of ways, The Prom is aspirational, because good things happen and there isn't the darkness we often get in LGBTQ stories. What do you hope for, in terms of this film's impact?
Jo Ellen: What's is so special about this film is that everything does work out in the end. There is a big, joyful, happy ending, and no one's story is left untied. It's a testament to Ryan Murphy, and how he has championed LGBTQ stories for decades. Now we are at a place where we can have this big, joyful movie musical. If there's one thing that young audiences especially walk away from this, which cannot be understated, it's the importance of a chosen family. That's the reason that Emma is able to find the courage to speak her truth authentically. It's because of the support of this troupe of Broadway actors, and the support of Alyssa Greene. It doesn't matter that her chosen family isn't related to her by blood, they love her just the same, and so for all the young audiences out there, your chosen family is out there too. Your people are out there. Don't ever stop looking, because there are people out there who cannot wait to love you and support you.
Ariana: Our film is a beautiful celebration of our humanity, and it does champion acceptance, so my greatest hope for young people and family units is we do see the courage displayed in our young people to have these tough conversations. You get to see the blueprints, especially in Alyssa and Mrs. Greene, and while it is not cupcakes and sprinkles all the time, it is something. A happy ending is possible, and if we can believe in that possibility, then maybe we can move forward to the day where young people don't necessarily come out anymore. We can just love and accept each other for exactly who we are and as we are. That's my hope.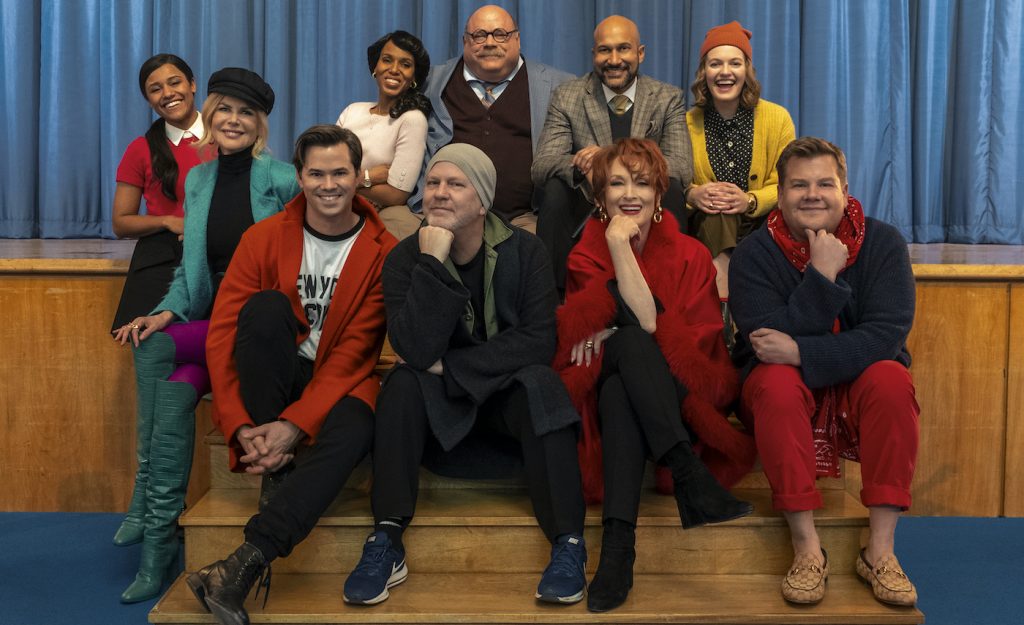 The Prom is in select theaters and begins streaming on Netflix on December 11th.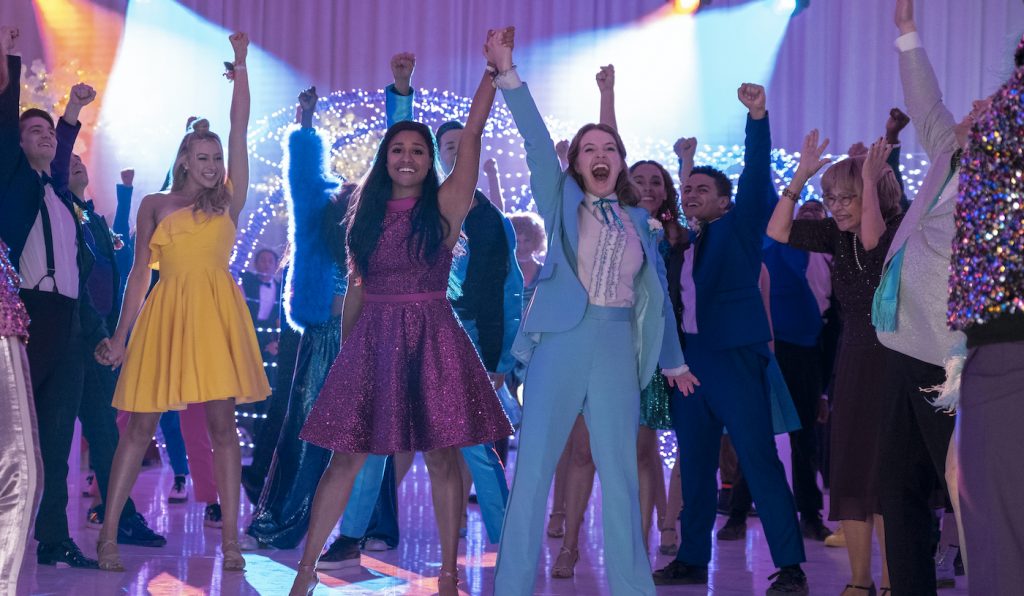 Featured image: THE PROM (L to R) JO ELLEN PELLMAN as EMMA, ARIANA DEBOSE as ALYSSA GREENE in THE PROM. Cr. MELINDA SUE GORDON/NETFLIX © 2020