"Welcome to Chechnya" Producer & Editor on Their Immersion in High-Stakes LGBTQ Reportage
Few westerners took notice in 2016 when the Russian republic of Chechnya began persecuting gay, lesbian, and transgender citizens. But after Oscar-nominated documentarian David France read a New Yorker article detailing how Ramzan Kadyrov's regime has tortured, imprisoned, and executed LGBTQ residents, he traveled to Moscow. There, France and his crew documented the Russian LGBT Network and Moscow Community Center for LGBTI+ Initiatives as they provide temporary sanctuary for refugees eager to gain asylum in friendly countries. The resulting film, Welcome to Chechnya, debuts tonight, June 30 on HBO, and presents a harrowing group portrait of activists who risk their own lives to combat state-sponsored homophobia.
Welcome to Chechnya editor Tyler Walk, who earlier collaborated with Chase on the Oscar-nominated How to Survive a Plague (streaming on IFC Films Unlimited), recently joined the producer Alice Henty (One Day in September) to talk about their immersion in hard truths, stressful footage and the face-swapping technology used to protect the subjects of Welcome to Chechnya.
The people in Welcome to Checnnya face torture, imprisonment, or the possibility of "disappearing" entirely, like Zelim Bakaev, the gay pop star who vanished in 2017. It must have been nerve-wracking to participate in such a high-risk project.
Alice: Our primary concern was that David would inadvertently lead the authorities to the victims, for lack of a better word, since he was going in and out of Russia. And we didn't want to blow the cover of the important work these activists were doing.
Welcome to Chechnya begins with an explanation that people in the film have been digitally disguised to protect their identities. Was that security measure baked into the project from the get go?
Tyler: When David shot in Moscow, he promised everybody that he would make them unrecognizable to their own mothers.
The face-swapped LGBTQ asylum seekers look every bit as real as activists David Isteev and Oleg Baranova, who appear as themselves. How did you pull that off?
Tyler: Early on, we tried out Rotoscope animation used in The Tower and Waking Life, which basically turns actors into graphic novel-style caricatures, but it made the characters seem obviously not human. Our priority was to disguise the activists and people on the run, but we also wanted the audience to read the emotional nuances on their faces and connect with the characters emotionally. So we started exploring deep fake technology which we knew has been used for sinister purposes on the Internet. We were told time and again there was no way to do it for a feature-length documentary shot vérité style with low light and un-stabilized camera. We finally found [effects animator] Ryan Laney, who's worked on big superhero movies [including Spider-Man 3]. He was game for doing Welcome to Chechnya at a much smaller scale out of his own home. It took much longer than planned, nearly 10 months, but I'm glad we stuck with it because Ryan came up with a tool that I think could be a model for other documentaries where people want to come forward with their stories but are afraid [of being identified].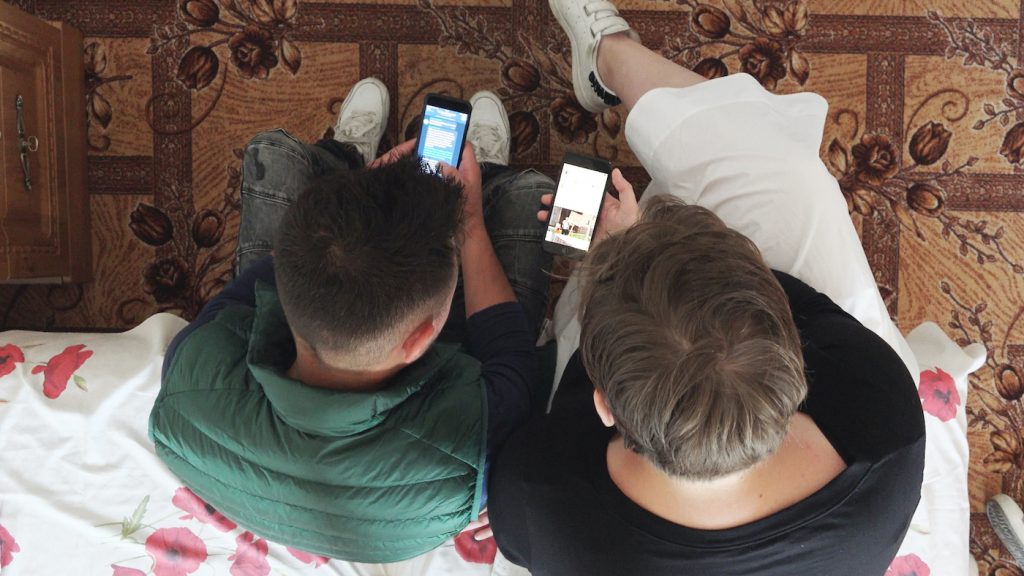 How did you protect the un-edited footage that revealed the victims' actual faces?
Alice: All the footage was put onto drives with long, complicated passwords that weren't known by the person carrying the drive. If the drives were seized, there'd be no way for the authorities to see the footage. Once the footage got back to the states, the hard drives, which were stored in safes, would be plugged into air-gapped edit systems.
Tyler: I had to rip out the Bluetooth card and rip out the Wi-Fi card just to make sure there was no possible way the computers connected to the Internet.
To block Soviet hackers?
Exactly. We got advice from [CITIZENFOUR documentary maker] Laura Poitras and worked with three different security advisors to very carefully put protocols in place. Again, we didn't want to put David in danger or lead authorities to our subjects.
Alice, you worked on One Day in September about the 1972 Olympics terrorist attacks. Tyler, you edited the Oscar-nominated AIDS crisis documentary How to Survive a Plague. But Welcome to Chechnya's set in the present. How did that impact your approach?
Tyler: How to Survive A Plague chronicled a story that was already in the history books whereas, with this film, we had no idea what rushes were going to come next. The big difference is that we needed to prove that this [persecution] was real. When the purge started happening, the news got buried very quickly, partly because we have a Commander in Chief who tweets and that sets the tone for the whole day.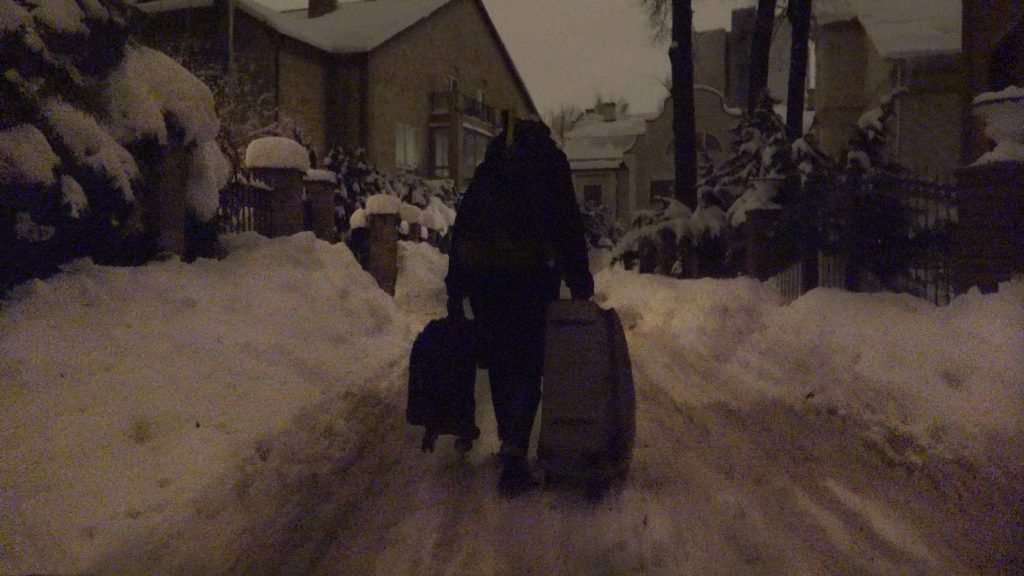 Victims describe their abuse in gut-wrenching detail. The film also includes graphic footage secretly shot in Chechnya on cell phones and surveillance cameras. Which of these scenes impacted you the most?
Alice: The rape. It's a trophy video posted on the dark web and the sound is so horrifying I just have to close my eyes and my ears. I think everyone who worked on the production has some kind of PTSD from watching these clips over and over. But the people on the ground are obviously in a much more perilous position and they can't shy away from it so you have to keep facing [the violence] for them.
Tyler: When new footage comes in, my job as the editor is to cut something together that makes sense logically but gets deeper into the story, so we wanted moments with an emotional punch. Whenever it got to that point in the edit, I'd break down with David and we'd just have to cry together for a good 10 minutes. So yeah, it's hard to keep that air of professionalism in the editing room, but it's also important to be in touch with how the footage makes you feel.
What role does Chechnya leader Ramzan Kadyrov play in the story?
Tyler: Ramzan is kind of an easy villain. You just let the man talk and he digs himself a grave. There's so much footage of Ramzan giving these bullshit interviews saying how Chechnya has no homosexuals — all we needed was one of those clips.
Alice: We didn't want to give Ramzan a platform. The less of him the better.
Welcome to Chechnya includes the story of a Chechnyan gay man who successfully emigrates to Canada, but overall the film doesn't exactly feature a happy ending.
Tyler: We didn't want the story to feel resolved: "Okay problem solved, move on to the next thing." We want audiences to understand that this is not a chronicle of something that happened, but something that is happening. The story kind of got swept under the rug and now we have a chance to rise up and help other people.
For more of our Pride Month coverage, take a seat on the Queer Eye casting couch with casting director Danielle Gervais, check out our look at director Tom Shepard's Unsettled, covering the plight of the LGBTQ+ refugee, our conversation with Disclosure director Sam Feder about the depiction of the trans community in film and TV, our talk with director Daniel Karslake on the shifting battle for LGBTQ+ equality in For They Know Not What They Do, and director David France on the terror facing the LGBTQ+ Community in Welcome to Chechnya.
Featured image: Grisha with his boyfriend, Bogdan. Photograph: Courtesy of HBO