Sam Feder Takes a Revealing Look at Transgender Depiction in Hollywood in Disclosure
Disclosure: Trans Lives on Screen offers an eye-opening look at the history of transgender depiction in two universal media: film and television. The story is told through the perspectives and memories of trans people in the entertainment industry — Laverne Cox (also an executive producer of Disclosure), Lilly Wachowski and Jen Richards among them — and features clips and images that shed light on how American culture has dehumanized and made assumptions about the transgender community.
The director and co-producer behind Disclosure is Sam Feder. Feder's past documentaries, including the award-winning Boy I Am and the highly touted Kate Bornstein Is a Queer & Pleasant Danger, also examine the reality of transgender lives.
Following its world premiere at Sundance this past January, Disclosure was scheduled to screen at Tribeca, CHP:DOX, Hot Docs, and many other film festivals, but was stalled by the coronavirus pandemic. Fortunately, it's now available to watch on Netflix.
The Credits spoke with Feder about Disclosure, released both during Pride Month and at an inflection point around civil rights in the United States. This interview has been condensed and edited for clarity.      
It's particularly timely for this film to debut, given the protests going on around the country.
The intersection of race and gender on and off the screen is crucial to understand, and Disclosure is grounded in that history, particularly in looking at how blackface and gender transgression were and still are twin fascinations in storytelling. Even just the production of Disclosure was made with a new world in mind, which deeply connects to this moment, you know the social uprising that has spread to every state.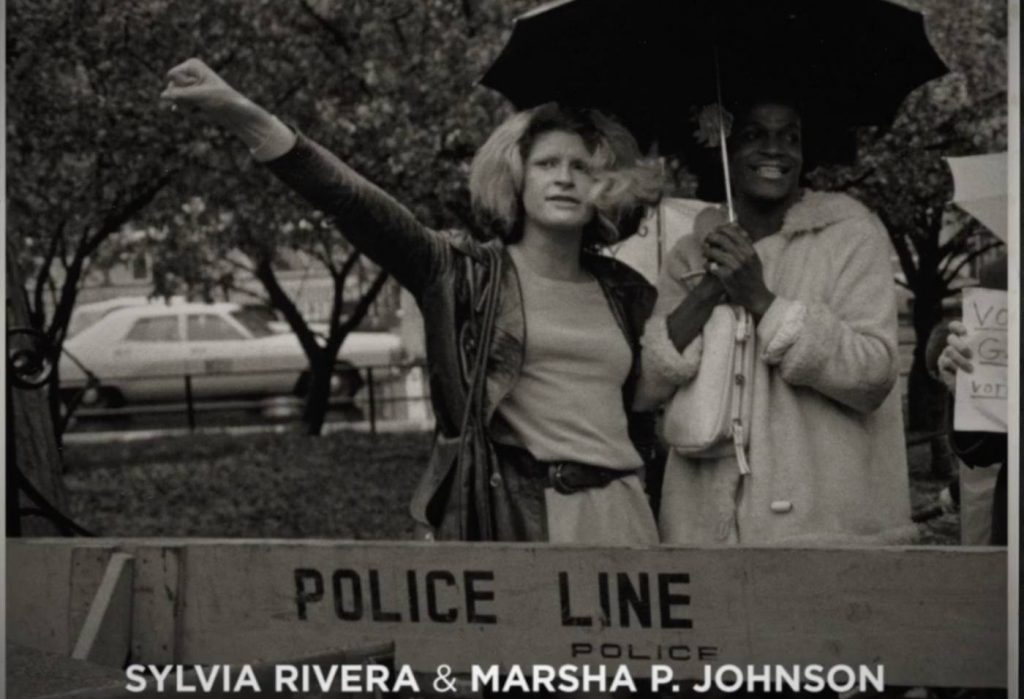 What has the feedback been from the LGBTQ community and the entertainment industry for that matter? Is there any comment or sentiment that has really touched or resonated with you in particular?
Well, what really moved me at our Sundance world premiere was when Kim Yutani, who is one of the senior programmers, said that presenting Disclosure was one of the highlights of her career. And another programmer said that the film will really shake up Hollywood, and that was very exciting to hear.
How long were you in production on this film? And did the story that you set out to tell at the beginning turn out differently at the end?
I started research in the summer of 2015, so about five years making the film. And yes, when I first started making the film, I wanted to look at all types of trans media, in particular, I really did want to look at independent film and documentaries. But as I was doing my research, it was just very quickly obvious how mainstream film and TV was a reference point for everyone I spoke to. I did about 75 research interviews of trans people internationally who have worked on one side of the camera or the other, to create the primary document for the film that I based it on because there's no book on the history. As I was asking people about their relationship to media, without giving them any guidelines of what type, everyone went back to Hollywood, and so I switched gears pretty quick to focus on Hollywood.
Tell me about the curation of the footage and photographs. What was the process like? Was there a team? 
The first step was doing research interviews, so the team was this group of over 75 interviews that I did with other trans people to find out what were people's memories of trans representation, for better or for worse. And when I say trans representation, we're really talking about any character that transgresses gender expectations. So when we look back at that footage from 1898, 1901 and 1904 that were made in the Edison studios and were initially just Edison tests, they weren't necessarily films, but we were seeing men in wigs acting silly and it's just fascinating that many stories that played with gender roles were always a thing in celluloid.
I created the database from those interviews and then did work with research assistants to find those clips, online or in art archives. And then we did work with an archival producer to then secure a lot of these clips. And then we used our First Amendment right to be able to explore those clips in the film.
Were there any stumbling blocks?
Not really, pretty much everything was accessible. I mean the biggest stumbling block was the fine line of not wanting to demonize anyone. Some of these images are horrendous and painful and unacceptable, but we do want to hold people accountable without perpetuating the violence.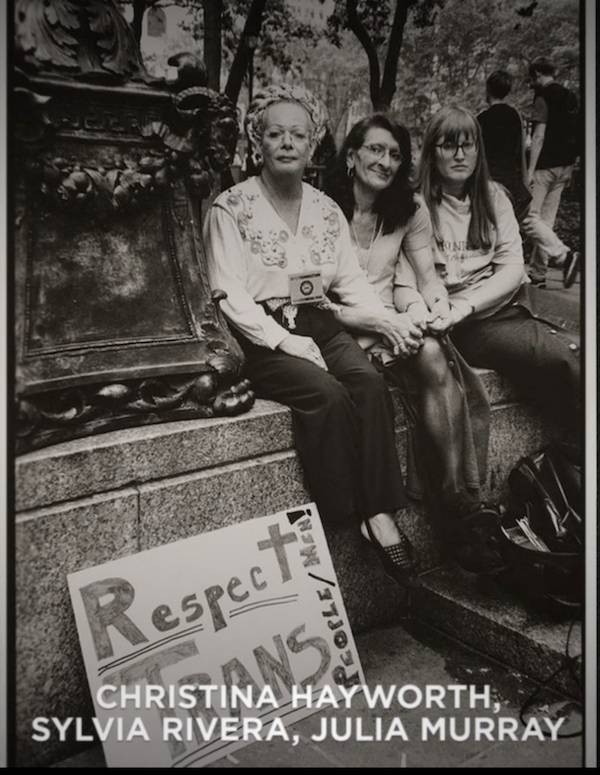 The film's creative model called for hiring only trans people, and when you couldn't, you mentored a trans fellow. Can you provide an example?
Just as the nexus of the research was all trans people, the story had to be told by trans people. There's a sensitivity of telling a story that can only come from the people who've lived that experience, and so we prioritized hiring a trans crew. We did a national search and when we couldn't find a trans person to fill key roles on set, we would mentor a trans person. We had about a dozen trans fellows on set, who were just phenomenal human beings — just brilliant, creative, loving people. Part of the behind-the-scenes work that I'm most proud of is that fellowship, seeing these women on set who are very established in the industry and were mentoring these young trans people. Our gaffer and grip, in particular, I would look around and see them drawing diagrams on the ground in between takes to teach our fellows certain technical skills. And then our fellows were sharing life experience, so it was definitely a win-win. Our gaffer was so moved by what she learned on set from the fellows that she went back to IATSE, which is her union, the largest tech union in the world, and she instituted the first trans sensitivity training there.
I was surprised when Laverne Cox said in the film that 80% of Americans do not know a trans person. What did you learn from this film? Did anything surprise you?
I think what surprised me most was how seeing all of these images in one place, seeing all the violence and shame and hate that I had internalized for so long, seeing it outside of myself in this specific context allowed me to move past it in a way. I stopped watching mainstream media probably 20 years ago, because I found it often so painful for so many reasons, not just about specifically trans. Putting the film together, you kind of see how ridiculous so much of it is and how far away from any true story it is. And so for me, it was a cathartic experience to make the film and that surprised me.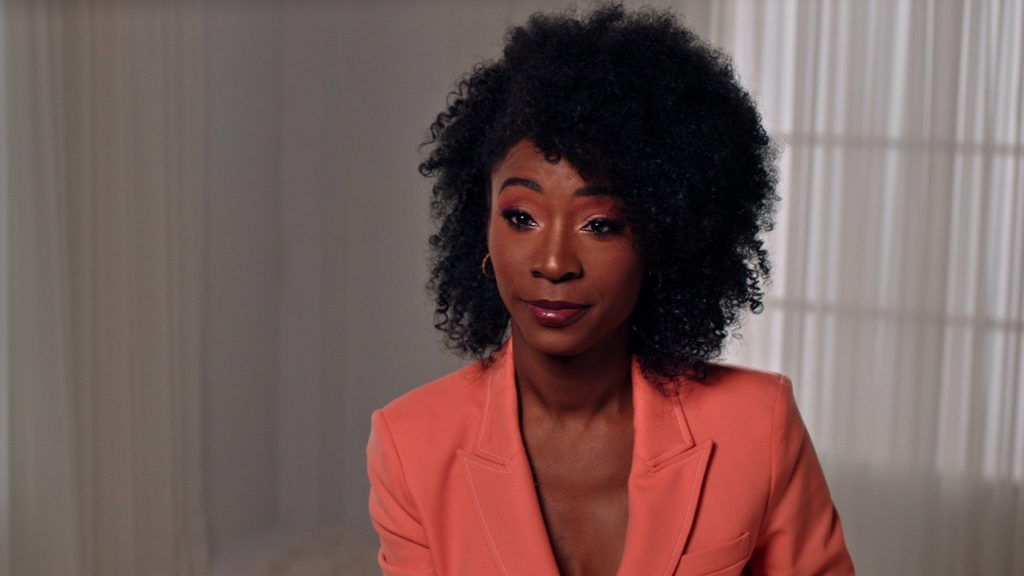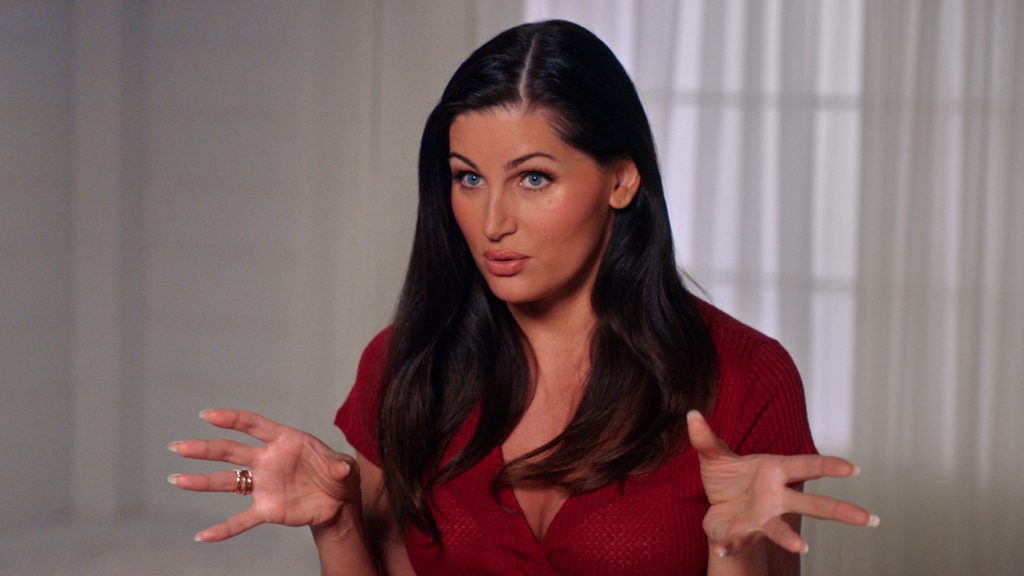 It's such a comprehensive look at the trans community, from its pioneers, for lack of a better word, like Christine Jorgensen, to today's advocates like Laverne Cox, Trace Lysette, Jen Richards and many others. How far do you think the community and the entertainment industry have come from the release of the iconic Paris Is Burning to television's Pose? 
Paris Is Burning was so important for so many people. The only critique about it was that some of the people involved felt exploited and I think that has really been remedied with Pose because you have so many trans people behind the scenes who are able to advance their career and all the women in Pose have now just catapulted into celebrity status. The fact that Pose centers on black trans women is extraordinary and so important, and I think that is what Paris Is Burning did, was center on black and brown trans people in a way that had never been done before. So they're really great bookends for that legacy.
Featured image: Disclosure. Laverne Cox in Disclosure. Cr. Ava Benjamin Shorr/Netflix.