How "Queer Eye" Casting Director Danielle Gervais Found the Perfect Team
Danielle Gervais had the daunting task of finding the new Fab Five when the iconic reality series Queer Eye was rebooted by Netflix for a new generation. The Emmy-winning casting director scoured America with her team to find Antoni Porowski (food and wine), Bobby Berk (interior design), Karamo Brown (culture), Jonathan Van Ness (grooming) and Tan France (fashion). Five seasons later, countless lives changed, and many tears shed in the process, Gervais reflects on how it all came together and why choosing a favorite 'hero' is like choosing a favorite child.      
How do you go about choosing the heroes? Is there a set of criteria that they have to meet, or do you go off gut instinct when you're selecting them?
I think it's a combination of both. We've done five seasons, so I think we learn every single season and what we're looking for evolves. We do have a checklist that we certainly look for. I think we're always looking to tell new stories, someone with a new voice, a new message to share. And a willingness to really just dive in and immerse themselves in the experience and give themselves over to the transformation.
What makes a great hero?
Someone who maybe doesn't see this coming is always a lot of fun and can really make for a powerful story. So, we often look for people who are nominated by a friend or a family member. A lot of times we get people writing in saying, 'They don't even know that I'm writing in on their behalf.' Those are the people that really truly never saw it coming. And they often make for a really great hero.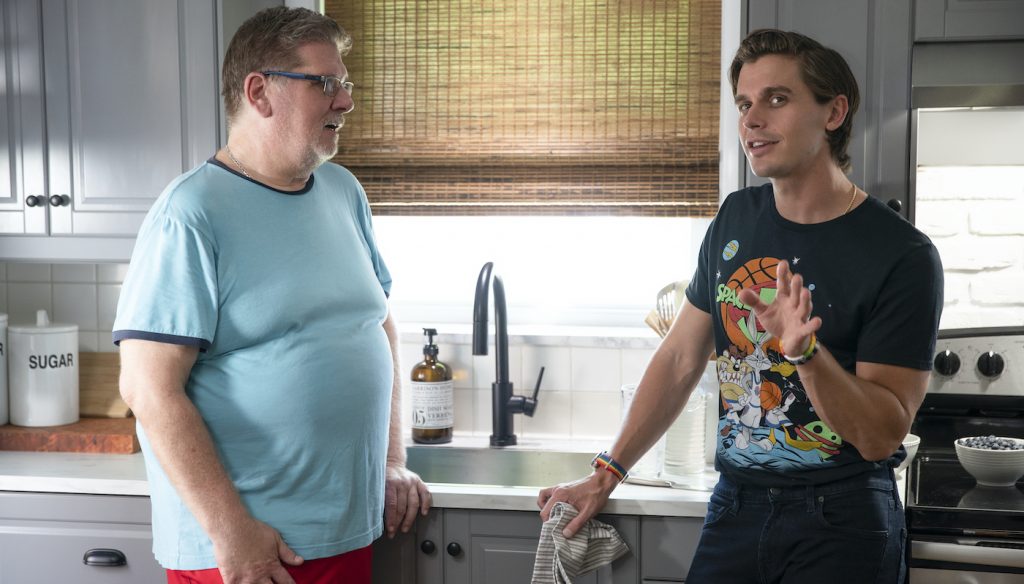 What happens if you find someone that you think is a good candidate, but then they're resistant to change?
It's tricky, right? I think it's difficult and it's something that we generally try to weed out during the casting process.
You're probably quite good at that now?
There are people who are so deserving of this and you can imagine how many stories we hear from people writing in that would break your heart. Stories of triumphs and people that have been through so much and on paper it makes for incredible heroes, but they're just not there yet.
How so?
They're not there emotionally. They're a little bit more closed off. Those are folks who are just not ready for it. And so, we generally will sort of backburner those folks and hope to come back to them because it won't be the best experience for them, and it won't work for us.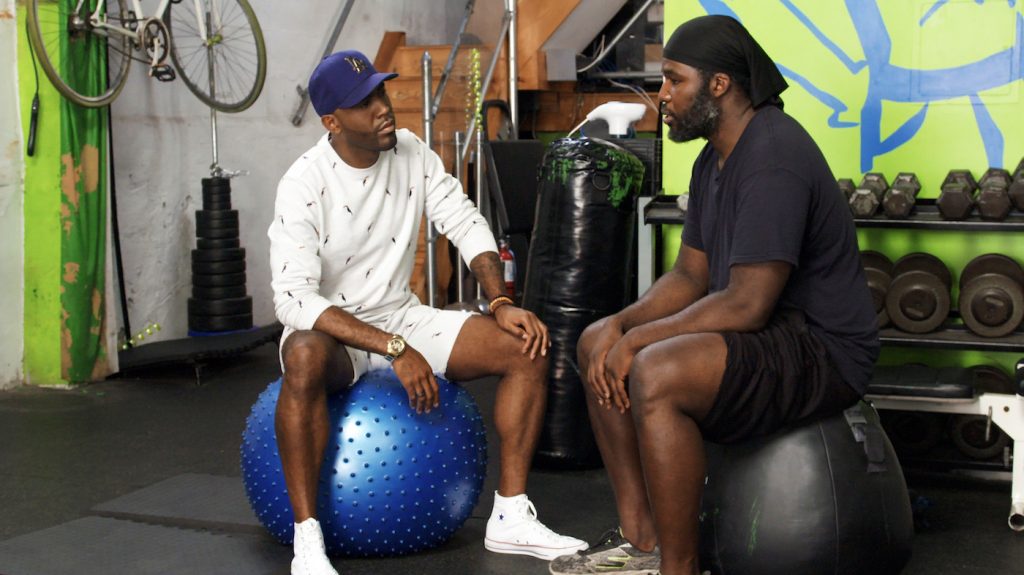 The show has been such a success. I imagine that five seasons in, you must get bombarded with people wanting to be on the show or nominating other people. Does that make the process easier or harder for you?
Oh my gosh. This show resonates with people all over the world. So yes, and we really hear from people from all corners of the globe, which is incredible and powerful. But I think what's tough for us in casting is we're limited to one city at a time. When the Fab Five are heading to a city, we need to stay within the general confines of that city.
A lot of what we do is actually quite proactive. We hit the ground running. We work with a local film commission, we read the news headlines in that city. We'll try to put the call out to the types of people that we know we want to look for. But then we also try to be open to new stories because you just never know.
What different skills are required for casting reality TV versus scripted TV?
I've come up in the reality TV business, truth be told. So, I can tell you the skills that I look for. The casting team that I have is very top-notch. I look for specific interview skills and there are a lot of qualities that would align it with journalism. You have to have just a natural curiosity about people. I think that's really important. I think the ability to identify story layers just from having conversations with people. To really know how to dig into someone's back story. And to make people feel really comfortable in their own skin, sharing their stories. And those, I think are the biggest things for casting reality, especially on Queer Eye.
And the success of the show hinges on the chemistry between the Fab Five. Can you tell me a little bit about the process of casting them?
That was so fun, and it's crazy that it's been almost five years. It was daunting at the beginning because the original fab five were so iconic. Massive shoes to fill, right? We knew we wanted to fill each vertical with someone who was truly accomplished in that particular field. But we also knew that we wanted this fab five to reflect what the world looks like now. So, we knew we wanted to bring together five very diverse individuals with very different backgrounds.
For example, to fill the fashion vertical, we reached out to every fashion house, every up-and-coming designer, you name it. And we popped up hundreds and hundreds of people, just in that fashion vertical alone. And then ultimately what we did is, we narrowed them all down in each vertical and flew a group to Los Angeles and we dropped them all together in a hotel and we let them all meet one another. Then we just kind of watched who gravitated towards each other and who had sparks.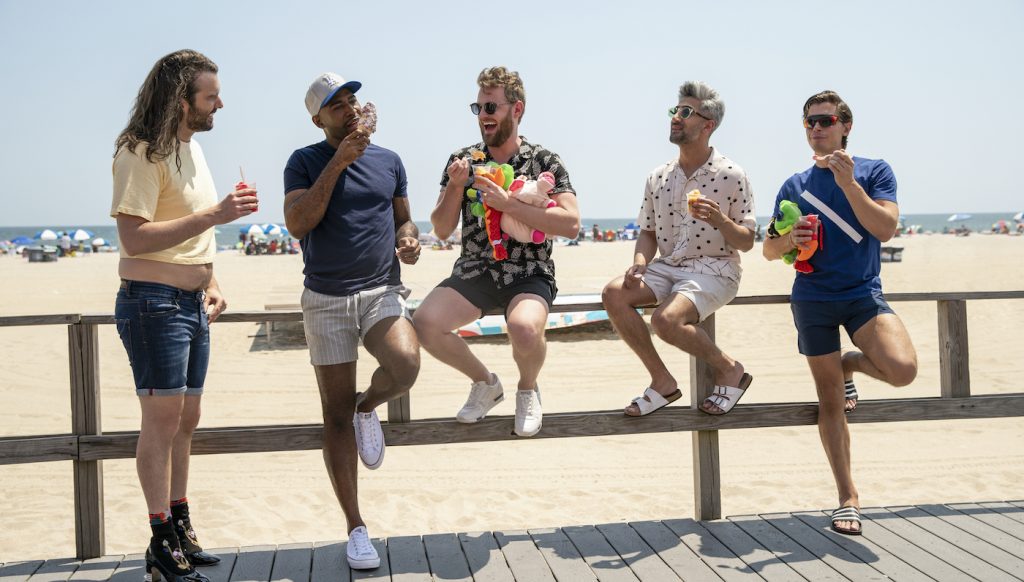 The original show played a huge role in bringing gay culture to a wider audience, in such a positive way. What role do you think that the current show plays?
I think we try to continue that journey. I think we try to build upon what the first iteration of the series did, and it was ground-breaking. We are taking that legacy, and we're continuing to evolve it. We are constantly asking ourselves, 'What is this show right now in the year 2020?'
And how does that influence the casting process?
We're in the midst of casting right now. And there's so much going on in the world. How do we bring that in, without it turning preachy? We don't ever want to become like hyper-political or hyper preachy. We still want to keep the core of the show, which is fun, it's laughter, it's some tears. And so, I think we're constantly trying to challenge ourselves to make sure that not only are we representing different communities that don't often get a voice, including the LGBTQ community, but I think we're also always trying to identify people that haven't been on the show and who are reflective of where we are right now. Stories that we need to tell.
Do you have a favorite hero from the last season?
I tell you, it's literally like picking your favorite child. It's really hard because you get very attached to all of them, and they're all special in their own way. That's such a politically correct statement. It's so hard because I cry at almost every single one. Rahanna [a struggling mobile dog groomer] – I bawled my eyes out. Jennifer [a devoted supermom] and her husband, I can't stop crying. I've watched that so many times. I wait to watch them all, I really do. And then I sit down, and I binge them like everybody else.
For more of our Pride Month coverage, read about how Dashaun Wesley has the best job in America MC'ing HBO Max's Legendary, check out our look at director Tom Shepard's Unsettled, covering the plight of the LGBTQ+ refugee, read our conversation with Disclosure director Sam Feder about the depiction of the trans community in film and TV, visit with director Daniel Karslake and learn about the shifting battle for LGBTQ+ equality in For They Know Not What They Do, and find out from director David France about the terror facing the LGBTQ+ Community in Welcome to Chechnya.
Featured image: QUEER EYE (L to R) JONATHAN VAN NESS, ANTONI POROWSKI, RYAN DYER, KARAMO BROWN, BOBBY BERK, and TAN FRNACE in episode 506 of QUEER EYE. Cr. RYAN COLLERD/NETFLIX © 2020