Dashaun Wesley Takes MC Duties to a New Level on HBO Max's "Legendary"
It's a party that's been years in the making.
Legendary, the original HBO Max series that debuted on May 27, celebrates the "legendary" underground world of Voguing and Ball culture with a reality competition unlike any other on television. Eight houses (aka teams), mostly comprised of Black and Latino LGBTQ members, pour it all out and onto the stage in a series of challenges, showcasing everything from dancing and voguing to fashion and flair. During each episode, the panel of judges that includes rapper Megan Thee Stallion, actor Jameela Jamil (The Good Place), stylist Law Roach and ballroom icon Leiomy Maldonado weigh in on the performances. DJ MikeQ supplies the beat. Everything from skill and talent to flaunting your style, throwing shade, and striking the right attitude is taken into consideration as competitors are eliminated. The last house voguing wins a $100,000 prize.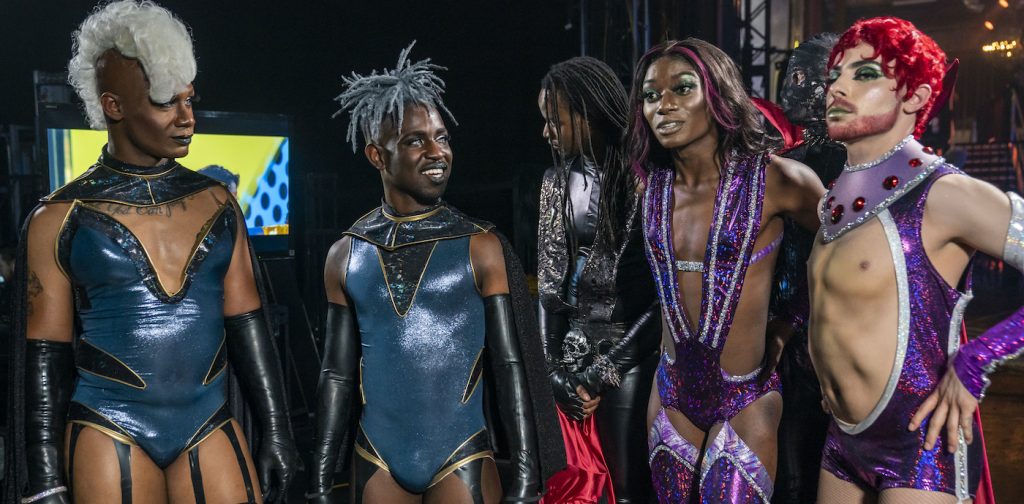 "I'm just going to say, get ready if you haven't seen Legendary yet," says Dashaun Wesley, the host of the series, who's been self-quarantining in Los Angeles since the coronavirus outbreak. "Get ready for the full visual pleasure. You're going to have such a good time watching this show."
Wesley speaks from experience. The actor/dancer known for the TV series Pose has been entrenched in the ball culture for years. When Scout Productions, the Emmy-winning production company that created Queer Eye began developing Legendary several years back, Wesley was originally brought in as a competitor. But as the idea evolved, it just seemed logical that he take on the hosting duties.
"Because I do this at regular balls," says Wesley. "I host competitions and I'm on the megaphone. It was a given. It was such a wonderful opportunity when it was presented."
Scout Productions also gave Wesley a say as Legendary took shape. He had a hand in everything, from finding the right mix of houses to making sure the show captured the true Vogue vibe.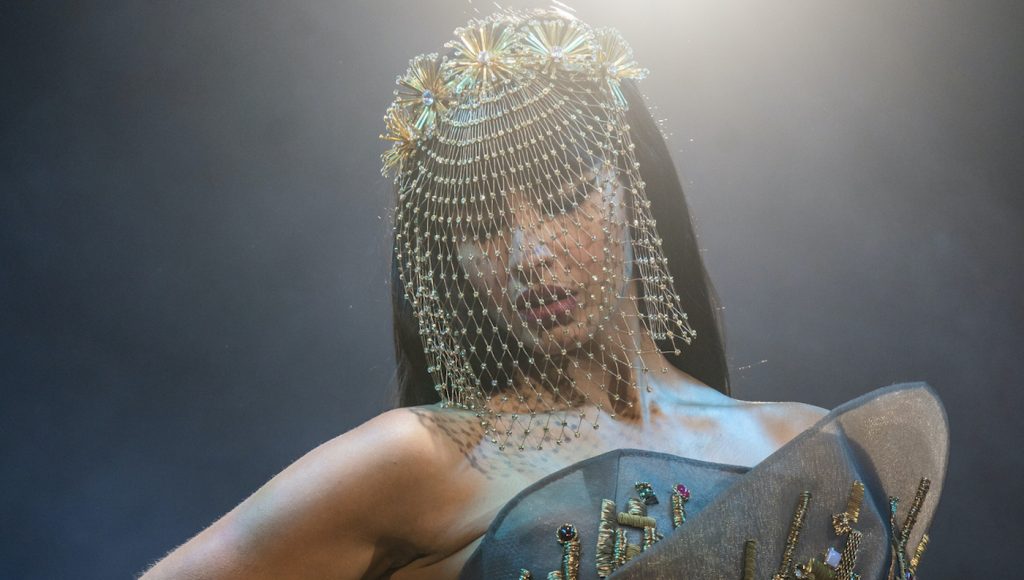 "We wanted to make sure that the show was going to be as authentic as possible," continues Wesley. "That's what I love about Scout Productions and the way we put this together. They really wanted to make sure the show was the real deal — hearing our words and going with our ideas was a big part of Legendary."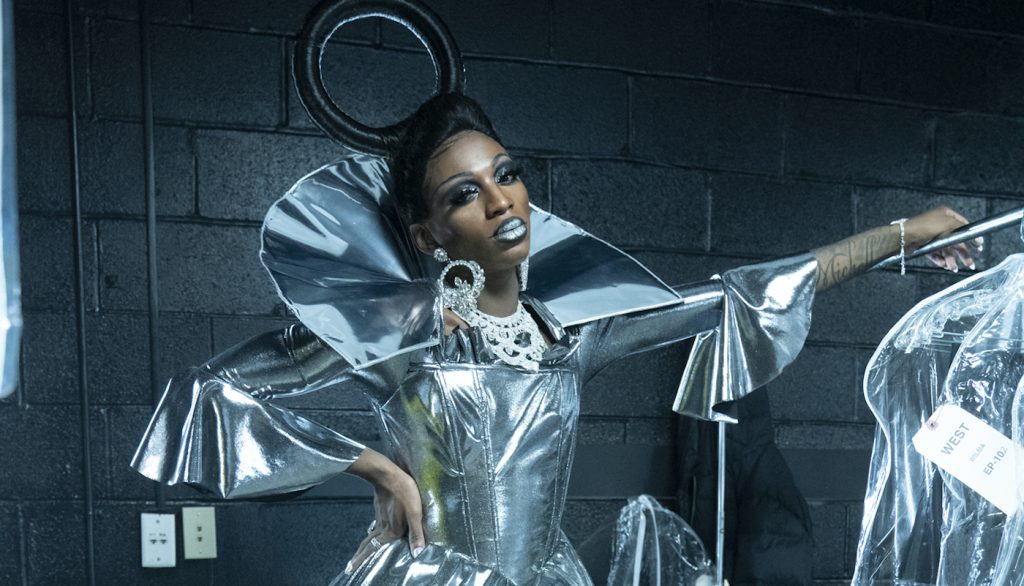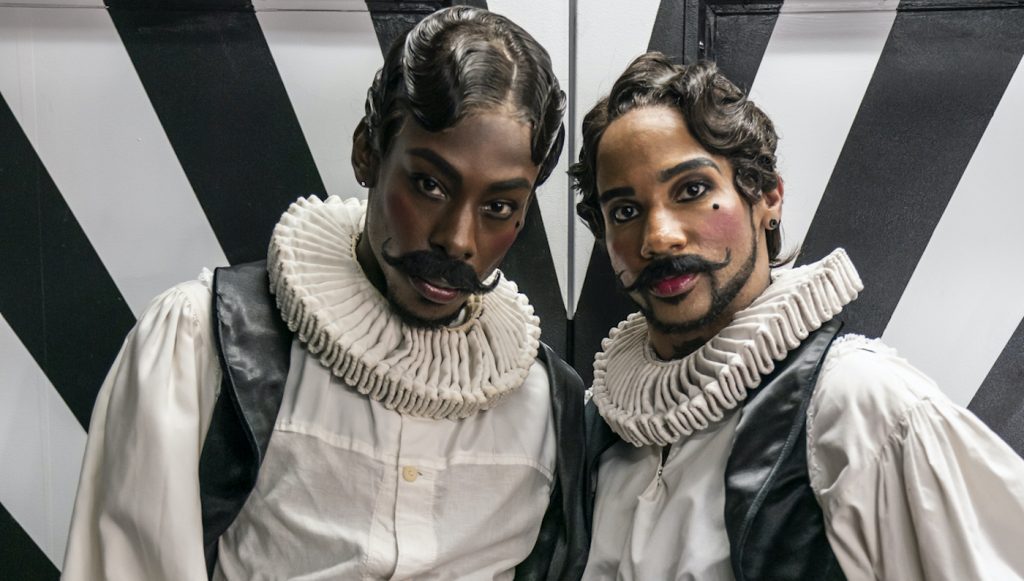 Wesley admits that as host, there's a lot of weight on his shoulders. But he knew that going in. Past experience had taught him how big a job it is. And he has learned that when it's done right, hosting can be a lot of fun. And that's why he is such a perfect fit for the role.
"You have to use your wits. You have to connect and make sure that you keep everything on a straight course so that it can run smoothly," explains Wesley  "You have to make sure that the contestants know what's going on. You have to make sure the audience is entertained and keeps up with what's going on at the ball too."
One main task is staying on top of the judges. Not known for being shy, the panel can sometimes get a little fired up when discussing the different houses. When that happens, it's up to Wesley to bring things under control. He describes it as being similar to a ringmaster.
"You've got to whip a little bit," he jokes. "Every judge has his or her own view. Some judges are tougher than others. Some judges are lighter. When they start debating, I'm just there to pull everyone back together so that we can make sure that we can finish the show. You'll see as time goes on throughout the season, when I need to speak up and keep things on track, I go right for it."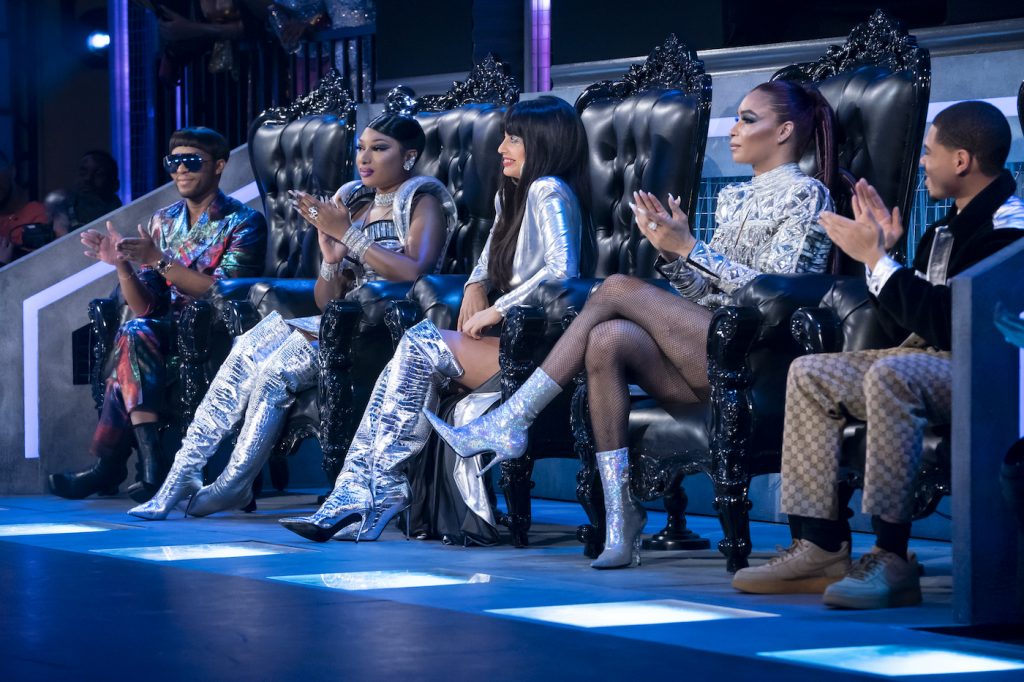 When asked to name his favorite part of hosting Legendary, Wesley quickly says the dressing up. For him, donning a great outfit and hitting the stage is what makes Voguing so much fun. It also gives him a chance to tap into his creative side. Though he credits the designers and stylist Eric Archibald for making it happen, Wesley contributes initial wardrobe ideas.
He's particularly fond of his episode two look, describing it as "a silver kind of Tin Man outfit."  What made it really outstanding was what he wore over it. "At first, I had on this big trenchcoat, and then it's on my back," he says. "The jacket changes into this parachute backpack."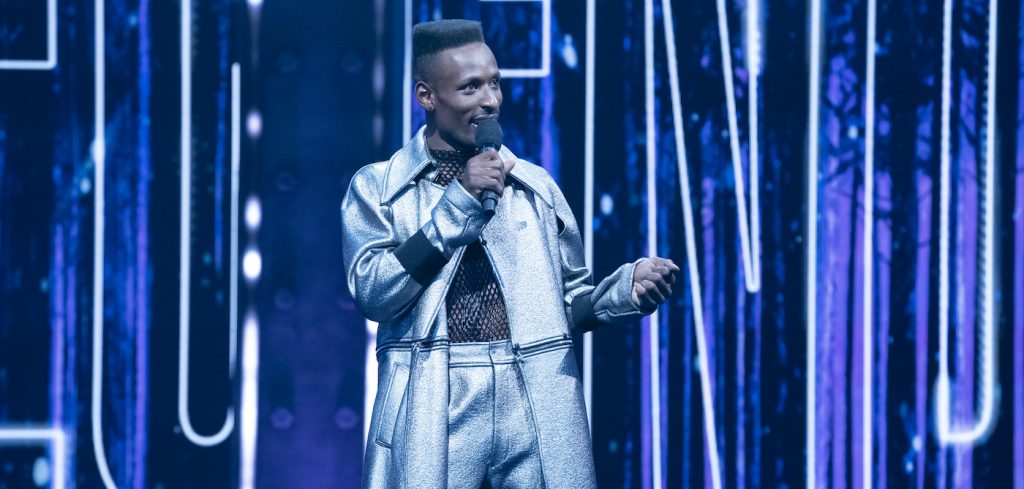 Legendary shoots in Stamford, Connecticut. To keep it real, the audience is peppered with regulars from the ballroom circuit brought up from New York. Wesley believes this helps add to the excitement and the emotional roller coaster that sweeps in the viewer.
"You start off seeing the fashion and enjoying the show," Wesley explains. "Then, when you're really into it, you have a favorite house. When they're up for a battle, that can put you through the woodwork. And if your house gets eliminated, then you start to debate. 'Well, why did my house get eliminated?' I like that people feel the feeling of what it's like behind the screen. Not only do you get to watch, but you also get to understand what it's like for you to think that someone is going to win — but they lose. It becomes a full range of emotions."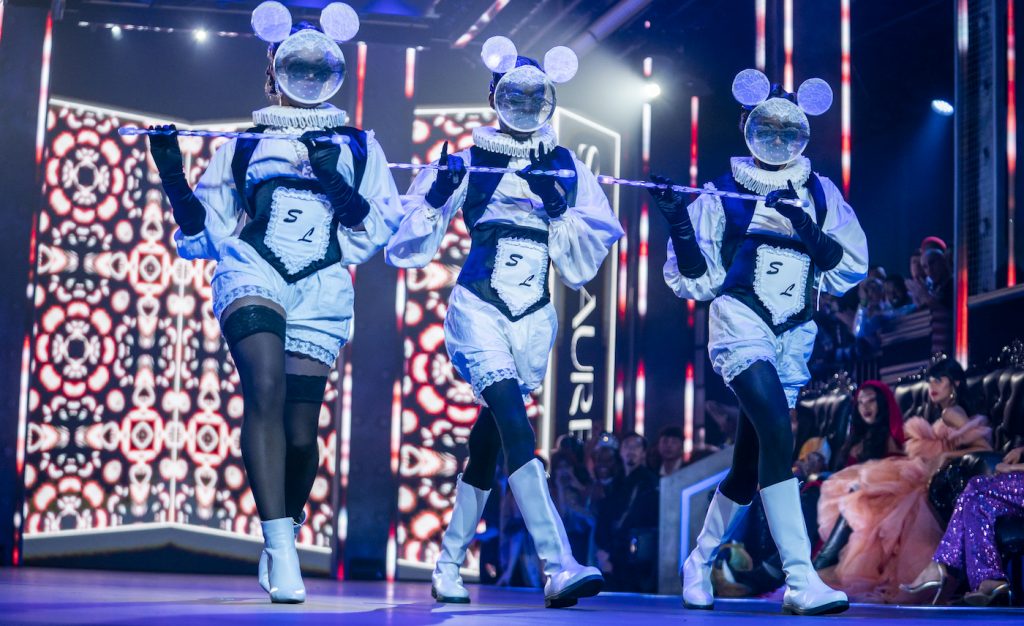 As MC, Wesley has to stay above that and not get overly vested in the competition. He admits that's one of the most challenging aspects of his Legendary role. He knows many house members and considers them friends. He understands how much of themselves they put into the competition and it hurts to see them get eliminated. But he knows that's part of the premise and he can't play favorites.
What Wesley can show is his pride for Legendary. He's excited at the response the show is getting and how it is educating a broader audience about the Voguing and Ballroom culture, which dates back more than fifty years. He can't think of a more appropriate time to give this aspect of the community a television platform.
"We do not have enough television shows around LGBTQ culture, for people of color, for the Black Latinos. We didn't have something like this to look forward to," says Wesley. "We now have a platform to speak. We are letting everyone know that there's an opportunity to have our talents be shown. We are out with a television show around LGBTQ conversations, creatives, and performances. I'm glad this conversation is happening."
For more of our Pride Month coverage, check out our look at director Tom Shepard's Unsettled, covering the plight of the LGBTQ+ refugee, our conversation with Disclosure director Sam Feder about the depiction of the trans community in film and TV, our talk with director Daniel Karslake on the shifting battle for LGBTQ+ equality in For They Know Not What They Do, and director David France on the terror facing the LGBTQ+ Community in Welcome to Chechnya.