New Ant-Man and the Wasp Images Reveal the Ghost, Wasp and Giant-Man
We're looking forward to Ant-Man and the Wasp in major way. After the bitter shot that was Avengers: Infinity War, Peyton Reed's film is the chaser we all need. The first Marvel movie since Thanos snapped his fingers and re-ordered the MCU, Ant-Man and the Wasp promises to be a lighter, more effervescent affair. This doesn't mean it won't have stakes, and it also looks like it'll be the third Marvel film in a row with a great villain. Black Panther kicked off this run with Michael B. Jordan's Erik Killmonger, Infinity War followed suit with Thanos, and now Ant-Man and the Wasp boasts Hannah John-Kamen as the Ghost. While we know very little about the villain, we know John-Kamen has charisma to spare, and the bits we've seen of her in the trailers has given us reason to think she'll complete Marvel's 2018 villain hat trick.
Ant-Man and the Wasp features not only powerful woman but two; the titular superhero, Hope van Dyne (Evangeline Lilly), whose journey is central to the storyline. The film revolves around Hope's search for her long lost mother, Janet van Dyne (Michelle Pfeiffer), as she draws closer to her father Hank Pym (Michael Douglas). John-Kamen's the Ghost, who is a male character in the comics, has been a tightly held secret thus far.  We barely even know her motivations, only that she's got a serious skill set, which includes being able to "phase" through solid objects.
Marvel has now released a bevy of new photos, which give us a better glimpse at the Wasp, the Ghost and Ant-Man in his Giant-Man form. Following up on the epic, somber Infinity War is no easy feat, but this cast and crew and Ant-Man's trademark visual wit and comedic charm is just what the doctor ordered.
What's also nice is how Marvel has been pushing toward a female future. Anna Boden is co-directing Captain Marvel with her creative partner Ryan Fleck, with Pinar Toprak joining the team as the first female composer for a Marvel film. Amma Asante, Cate Shorland, and Maggie Betts make up the shortlist of directors for Black Widow. There has even been talk of an all-female Marvel film and a female-led Black Panther spin off.
Ant-Man and the Wasp opens only July 6, 2018. Check out the photos below: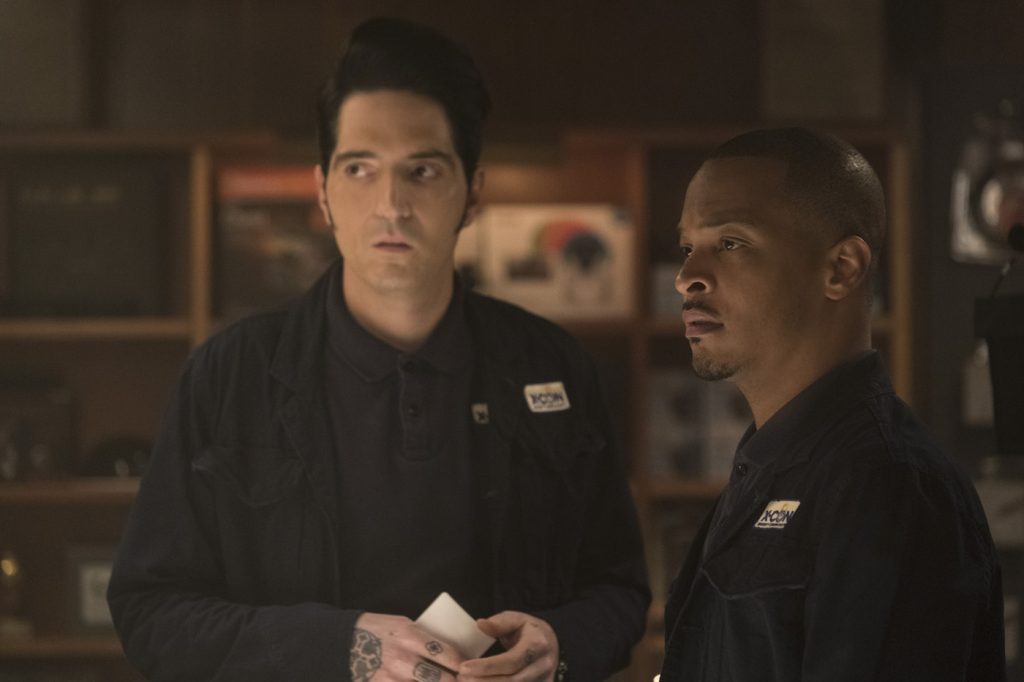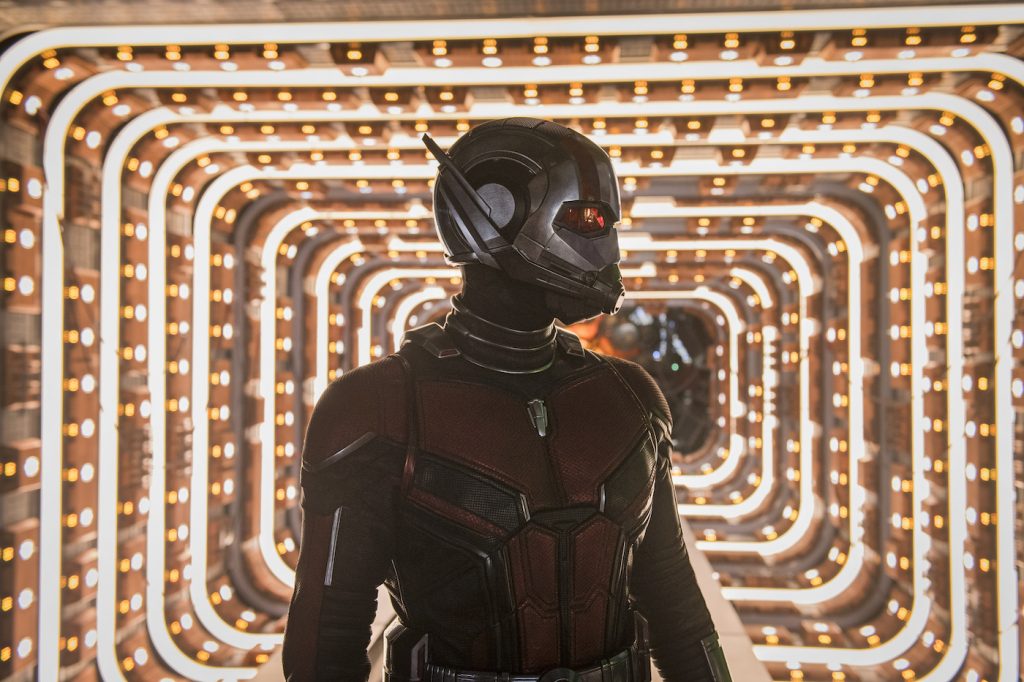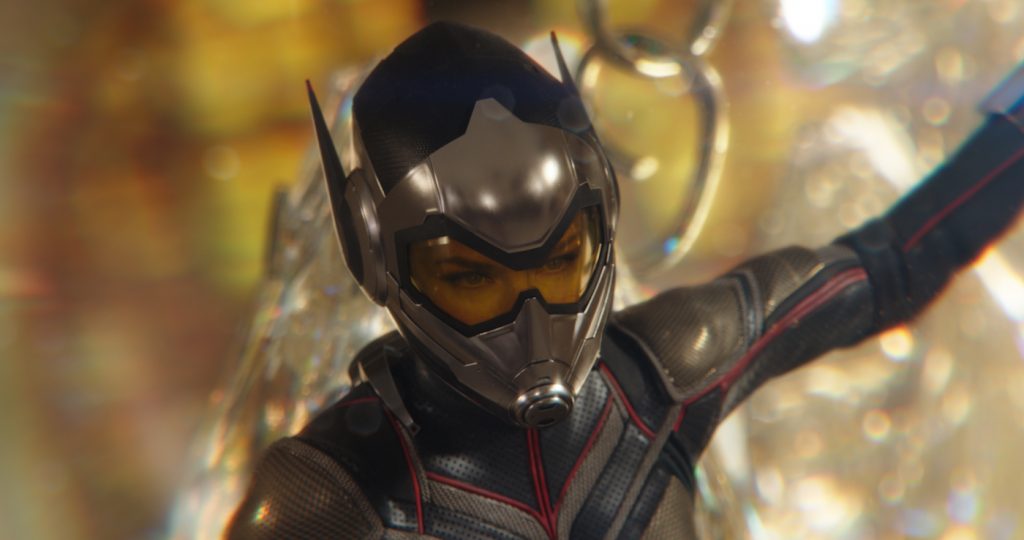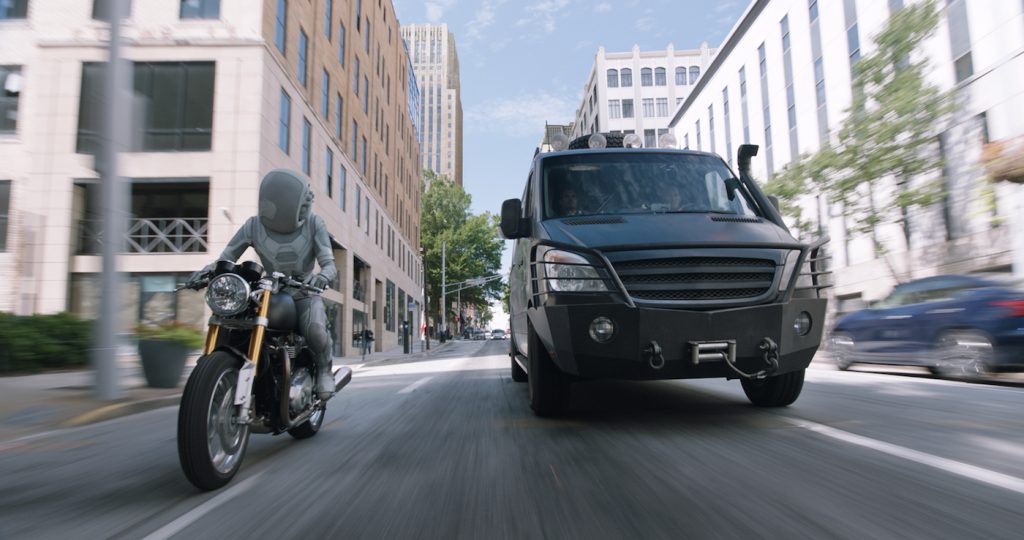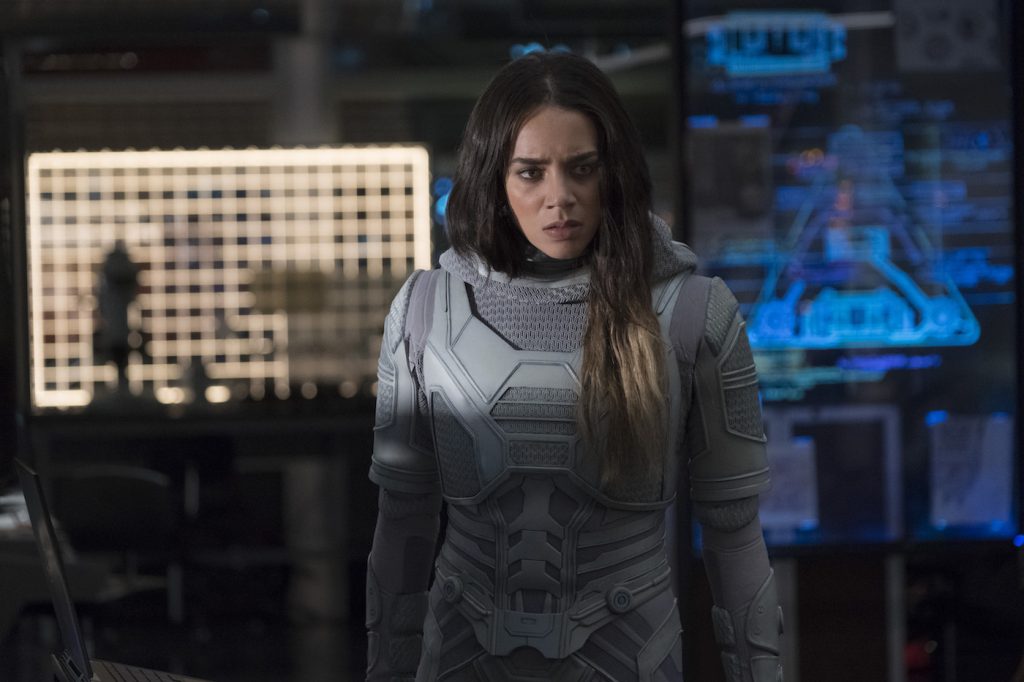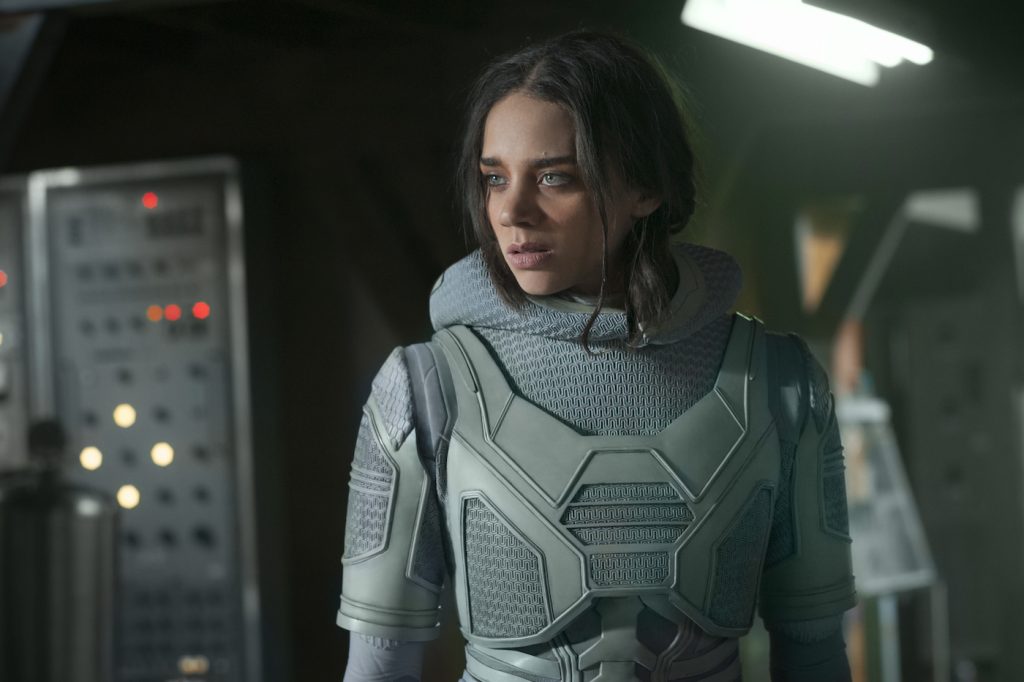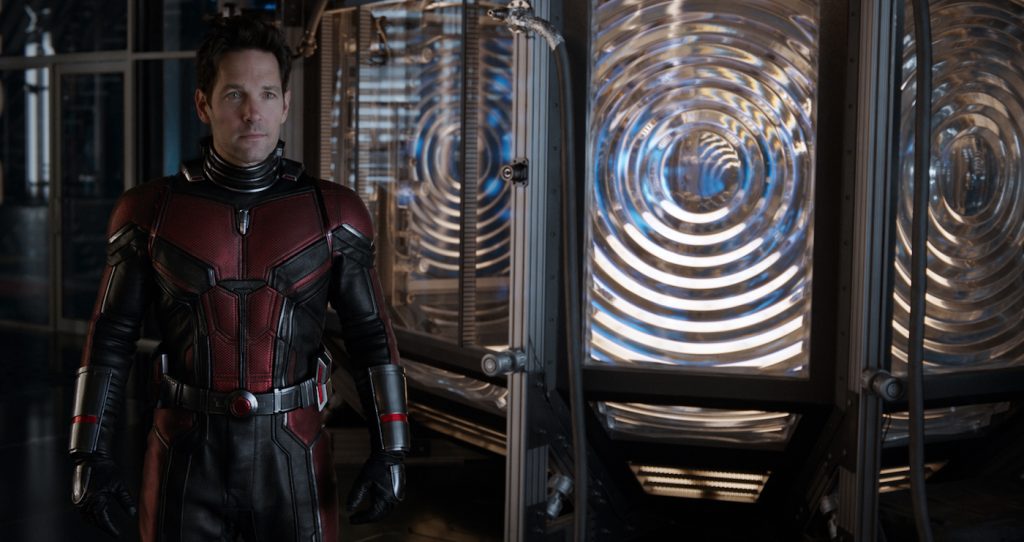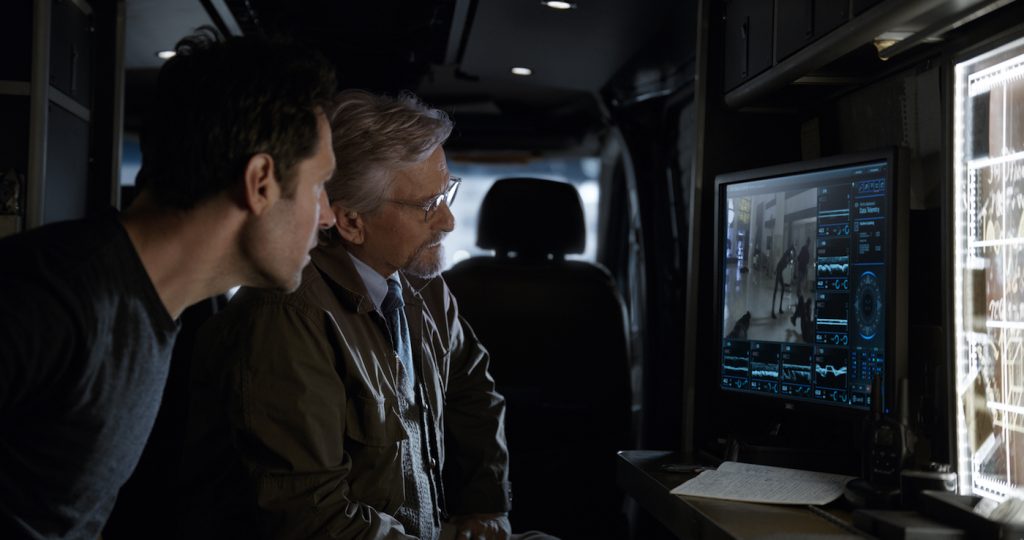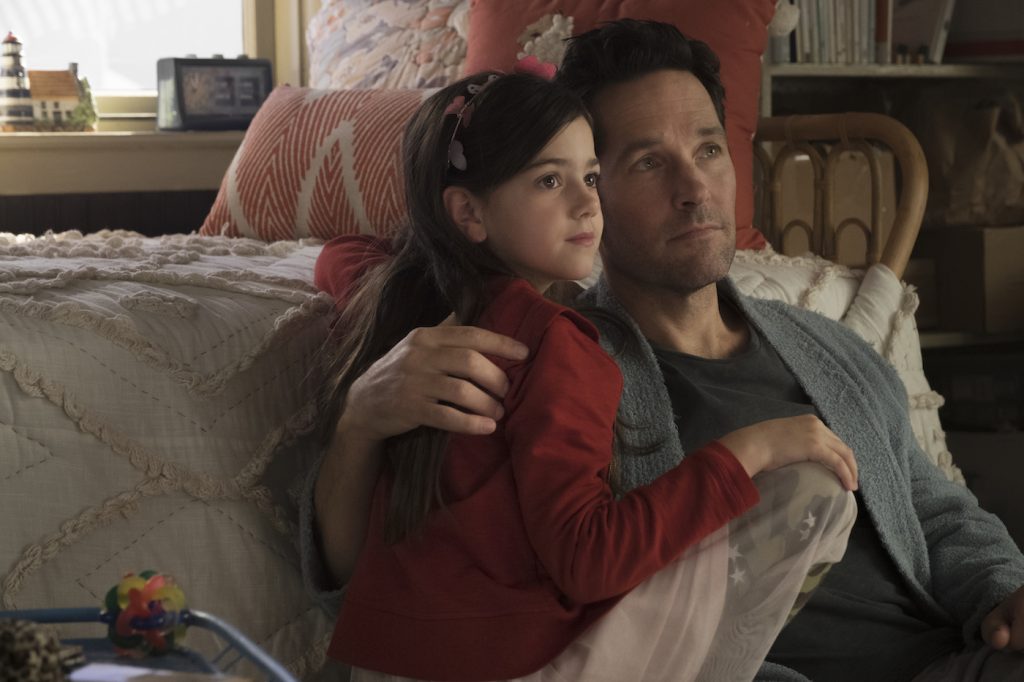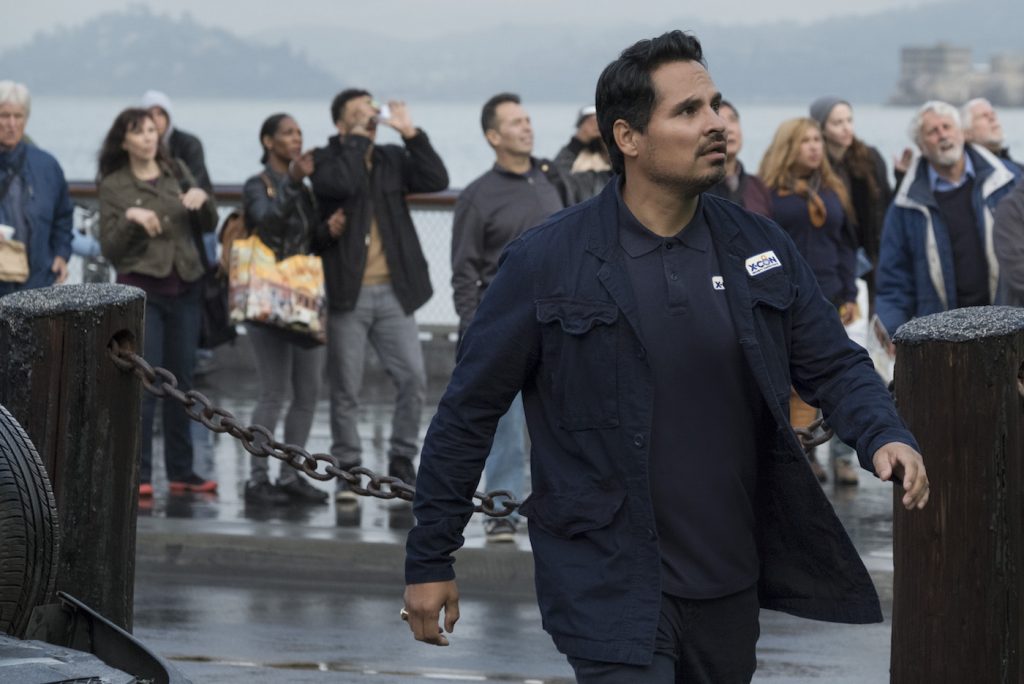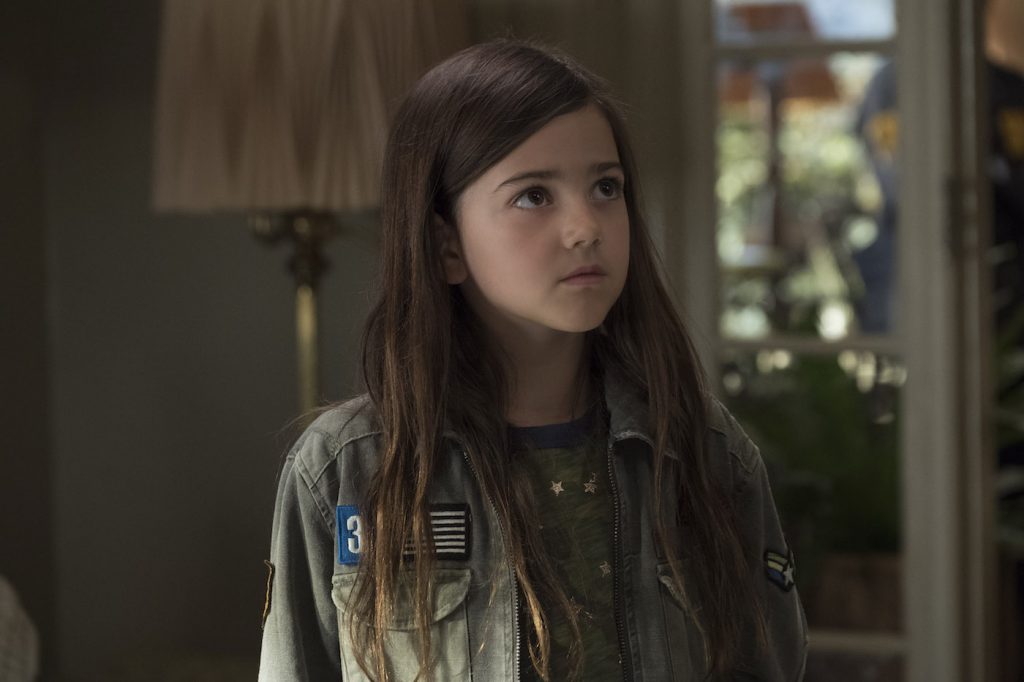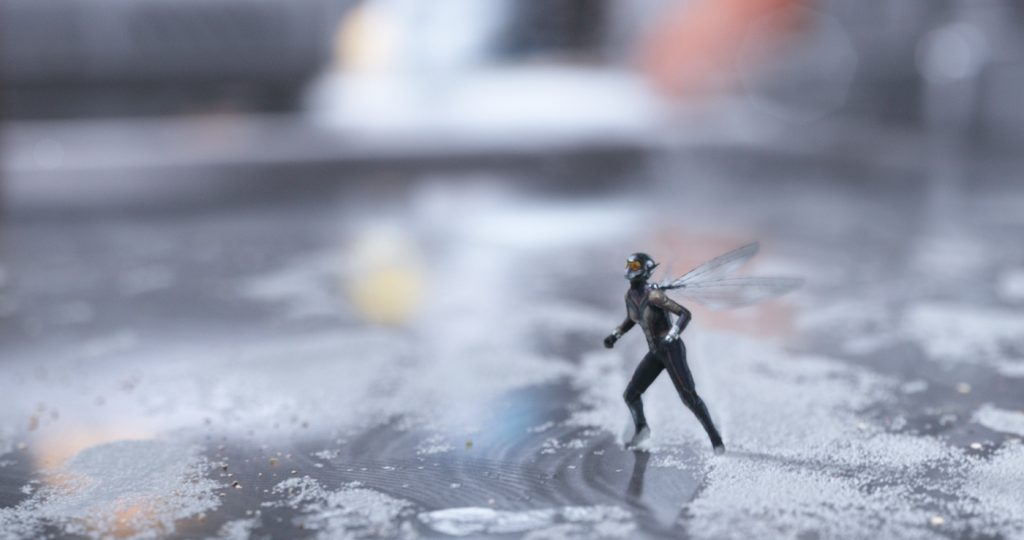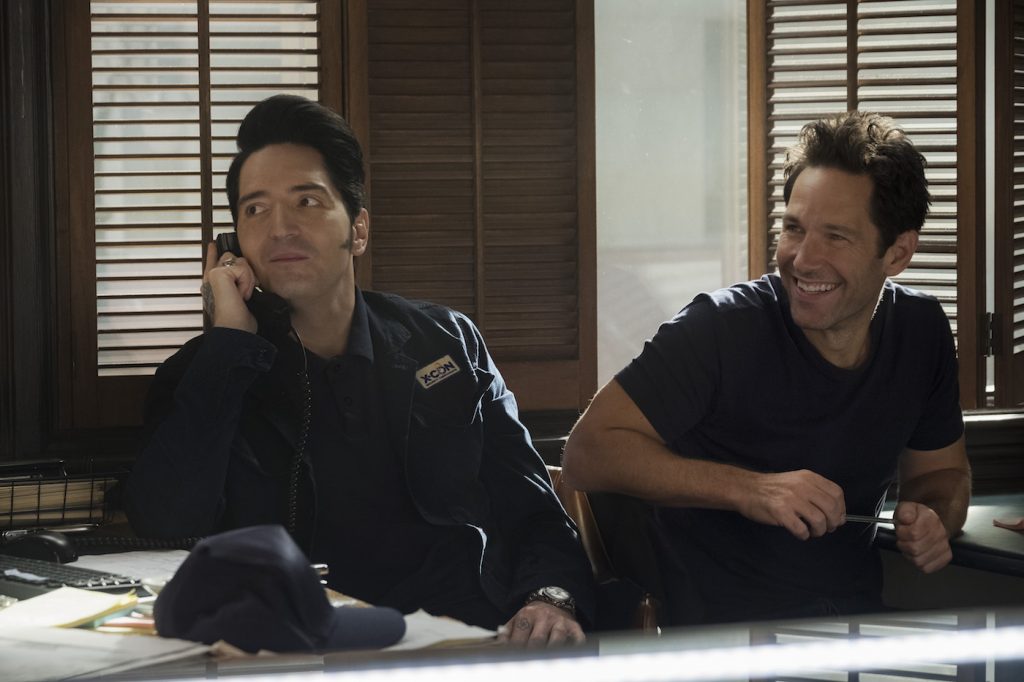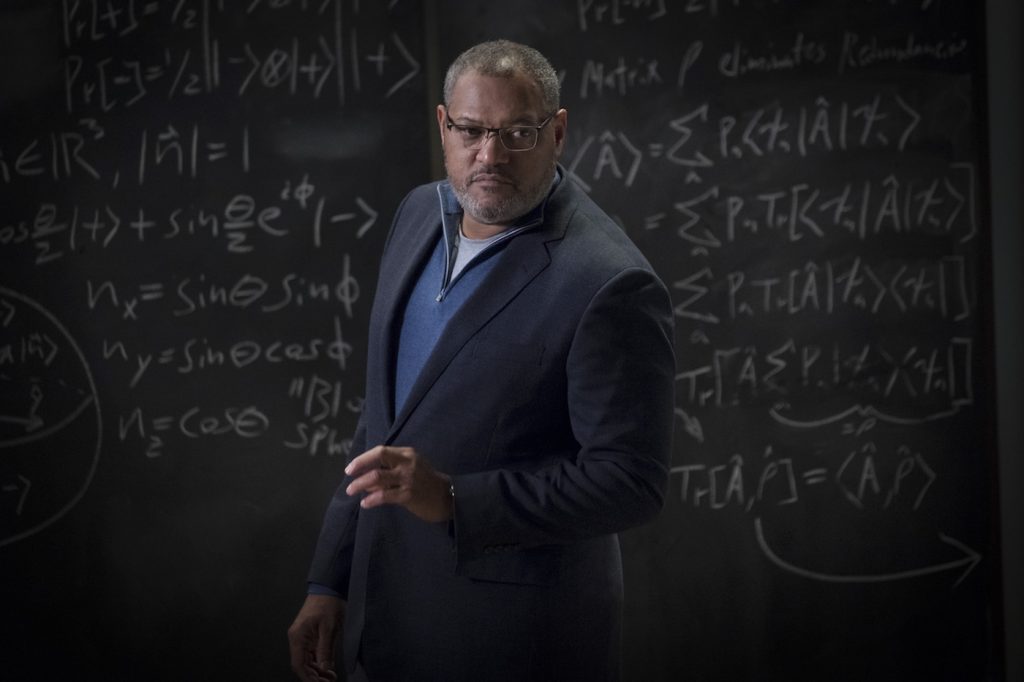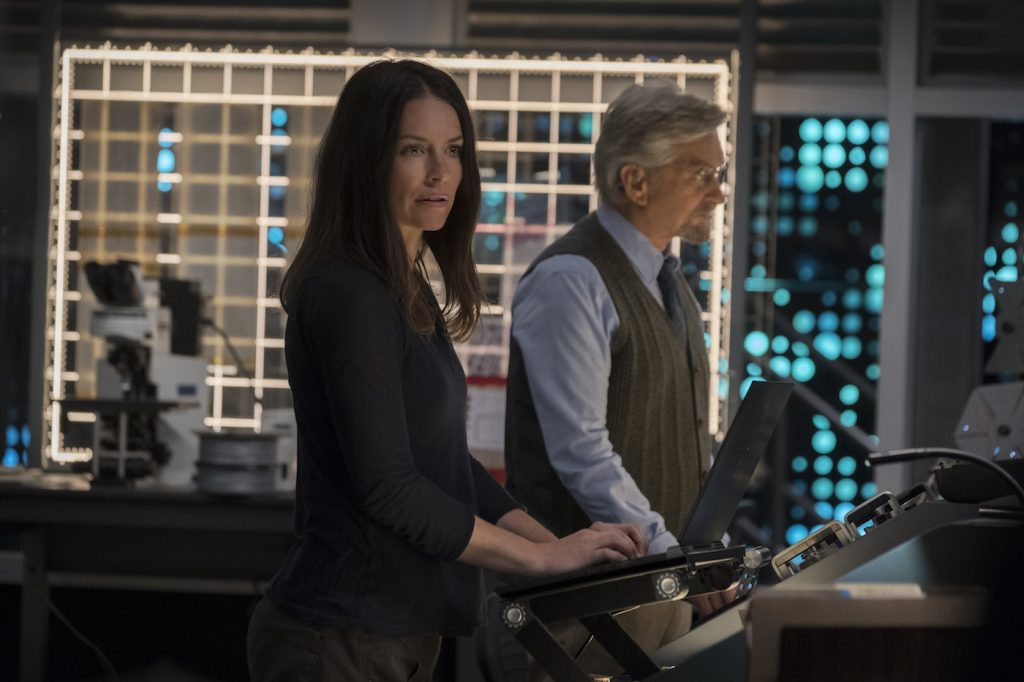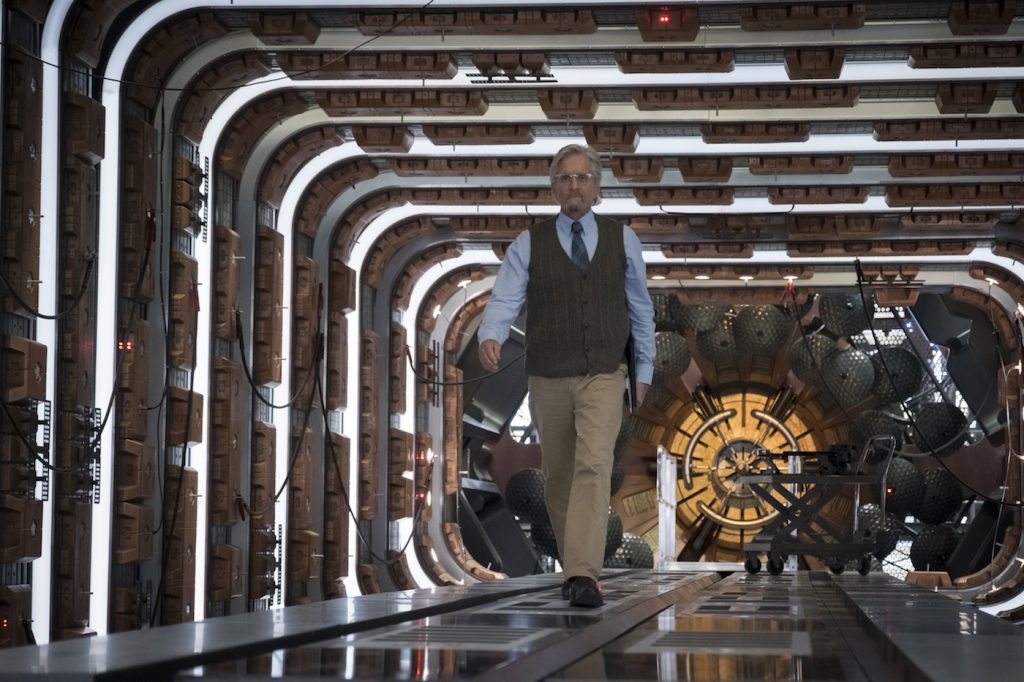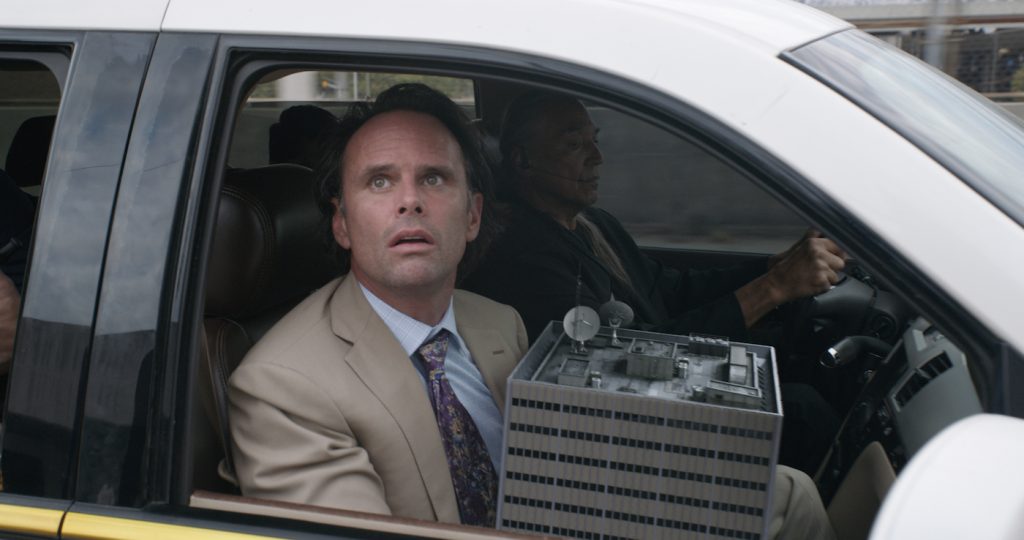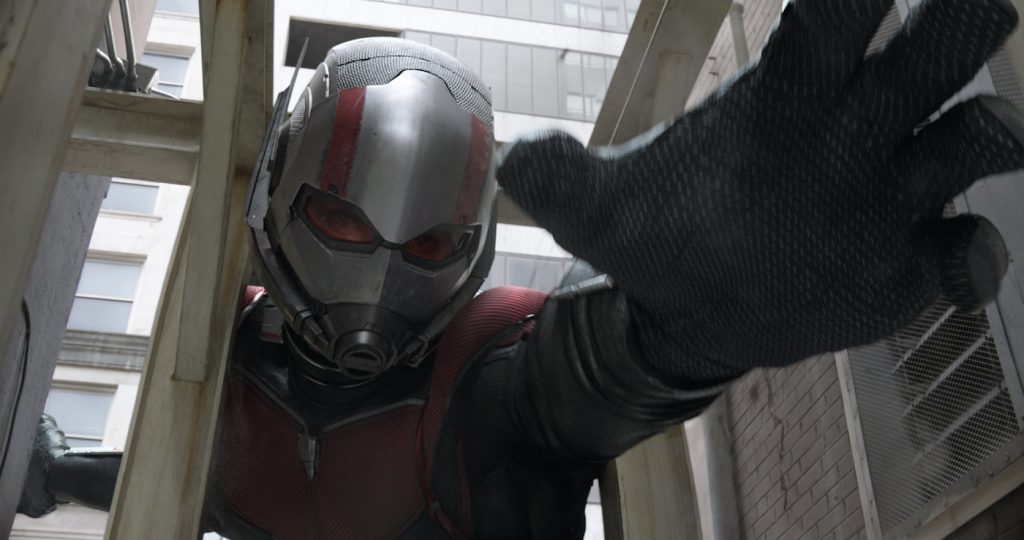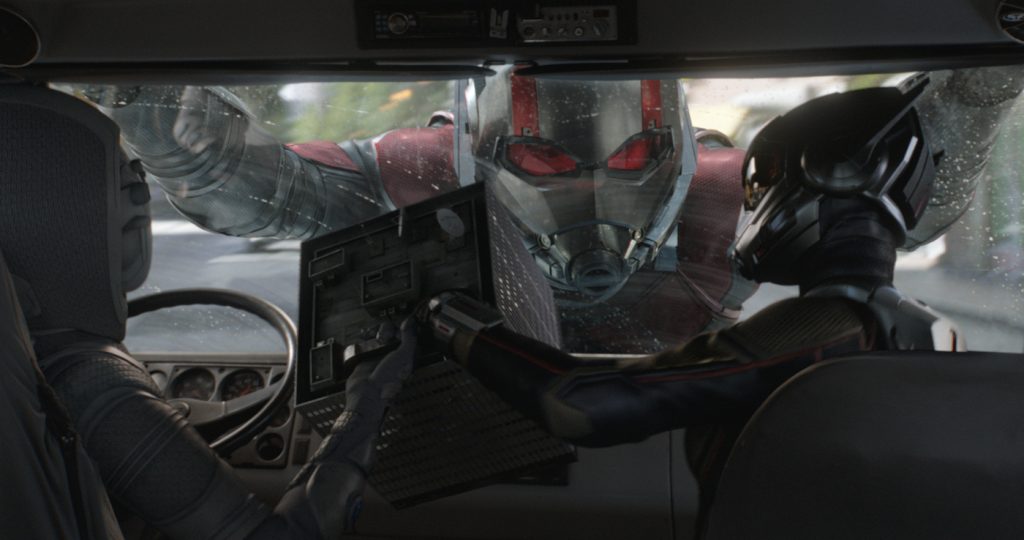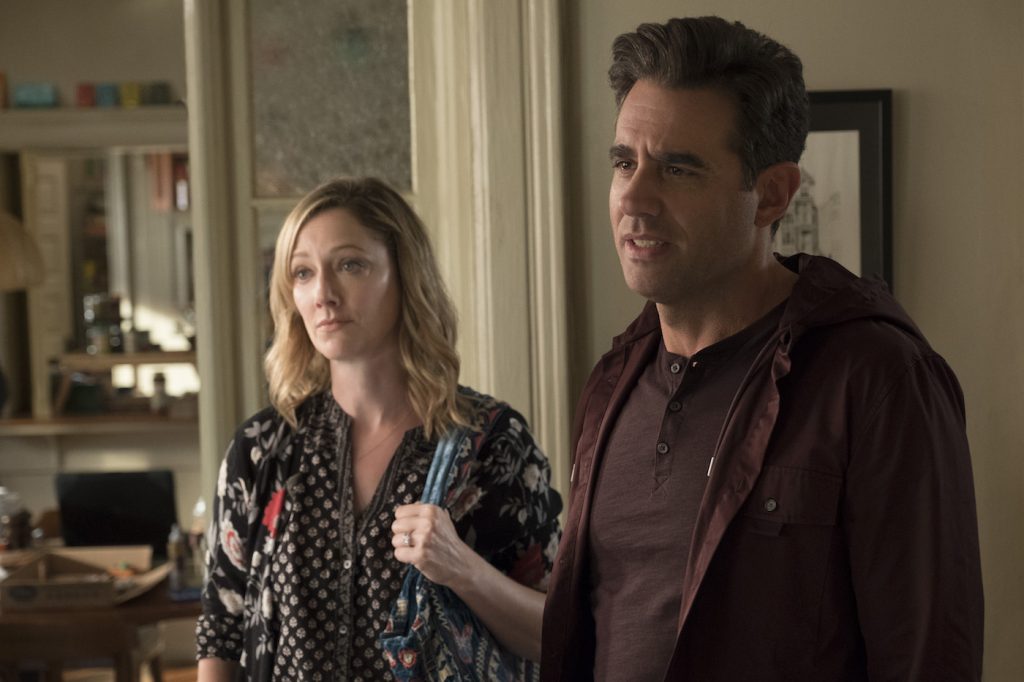 Featured image: Marvel Studios ANT-MAN AND THE WASP. Ant-Man/Scott Lang (Paul Rudd). Photo: Ben Rothstein. ©Marvel Studios 2018