How Cate Adams' Costume Design Helped David Fincher's "The Killer" Disappear
The coldest assassin is the kind you don't see coming. In a lineup of globe-trotting sharpshooters from the movies,  The Killer (Michael Fassbender) may be the most difficult to identify. On a crowded city street, he could be anyone—and that is by design. Costume designer Cate Adams developed the style for director David Fincher's vision of a dangerous character you would hardly ever notice.
"Basically, he wears clothes that he can just find anywhere. Find in an airport, find in a convenience store. He doesn't want to have to think about it," she noted. "[Fincher] wanted a bucket hat instead of an umbrella to be water resistant for any kind of weather he was going to be in. He wanted a 'lazy people notion.' So, zippers or velcros or something pullover. Dad chinos. Anything he could have bought from an airport." 
That mindset even extends to modern conveniences. Sometimes, the easiest way to shop today is with online delivery, and The Killer could plausibly wear pieces he purchased with the click of a button.
"One of the shirts he wears is a printed, short-sleeved Aloha shirt that was actually from Amazon. So, there are some pieces from Amazon," Adams revealed. "It's just very basic. Whatever he could find easily. He doesn't take a lot of time to think about his clothes, which I really liked. He's not in suits like James Bond. He just kind of looks weird, and you're not really sure what he's doing there. He just kind of looks normal and blends in."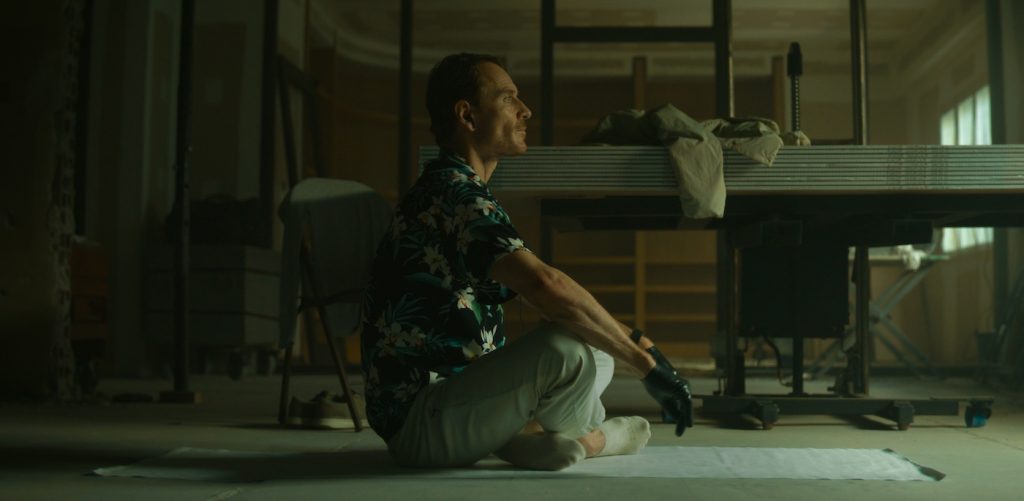 To focus on his mission, The Killer needed to remain incognito and keep people at a distance. Rather than present himself as intimidating or unapproachable to avoid interactions, he emitted a more effective aura – irritating.
"You want him to blend in, then we went for him just being kind of awkward and weird," Adams explained. "There's a reference in the script for that – just about German tourists. Like you don't really want to hang around them, they're 'annoying.' So, we did a whole ode to a German tourist, but also with layers. So, we had a rain jacket over top. He's got another parka kind of jacket on, then he's got the Aloha shirt underneath, and he's got a sweater on, and he's got the bucket hat, which is kind of a fisherman-style bucket hat."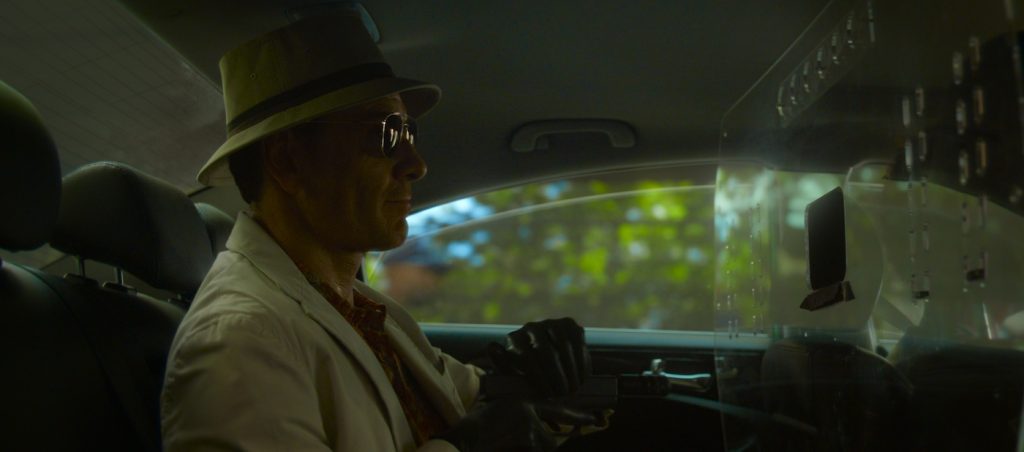 Great efforts were made to find the perfect shoe that would keep The Killer on the go and match his casual, everyday aesthetic. Adams and her team searched through a myriad of styles but settled on a silhouette that emphasizes comfort over style.
"We knew David had always wanted to do some kind of orthopedic, funky shoe, which then progressed into a Skecher. We tried about every Skecher known to mankind," Adams laughed.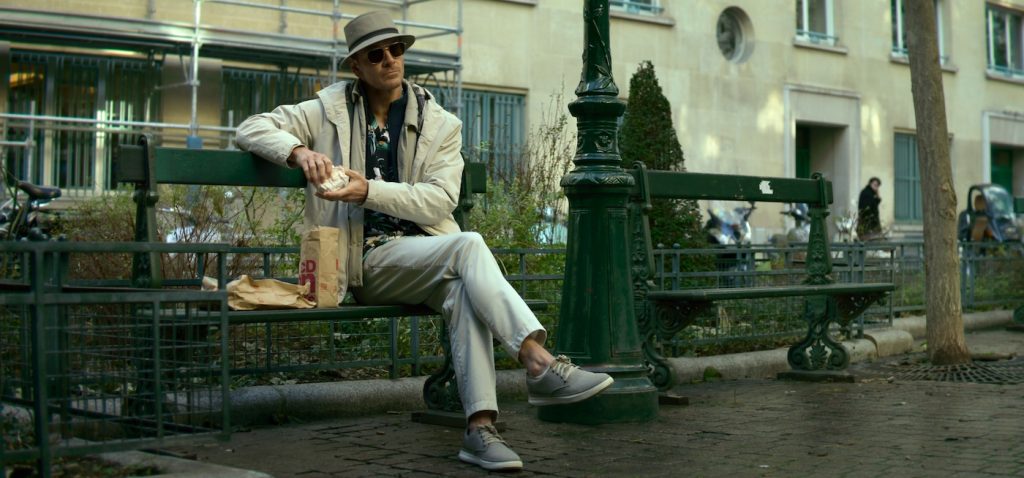 With a signature wardrobe in place, The Killer was ready to travel the world in pursuit of his target. From Paris to the Dominican Republic to the United States, he stays sporty for agility and casual to fly under the radar.
"He's very track athletic, Lululemon-esque. Just light layers all the time so he can take things on and off. He can ditch things. He's got a go-bag with him, so he's got an extra set of clothes with him," Adams explained. "It was just like taking layers off of what he was wearing flying there. He's always very ready to go. He's got sneakers on. He's got track-y joggers on. He's got an athletic zippy on from Lululemon. Kind of sleek athletic wear."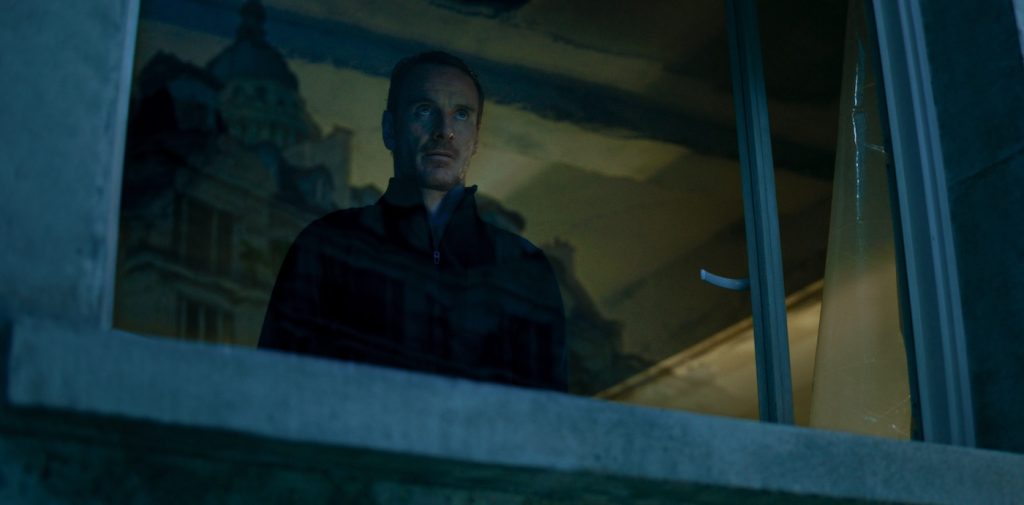 A neutral palette was a natural choice for the movie in keeping with Fincher's style. Adams calls his films "tonally muted," with an emphasis on the dialogue and script rather than the clothing. Within that limitation, she then researched a palette that would complement the locations and allow The Killer to blend in.
"I had my team go out and take a bunch of pictures of what everyone was wearing in Paris," Adams said. "Everybody is mostly in black and navy and jewel tones. I had thought maybe he's in brown to fit in. That's when I sent all the photos to David, and he said, 'Actually, put him in something like cream, ecru, not khaki.' He's very particular about khaki turning pink or green on the color wheel spectrum. So, it had to be the perfect shade of ecru, eggshell, cement."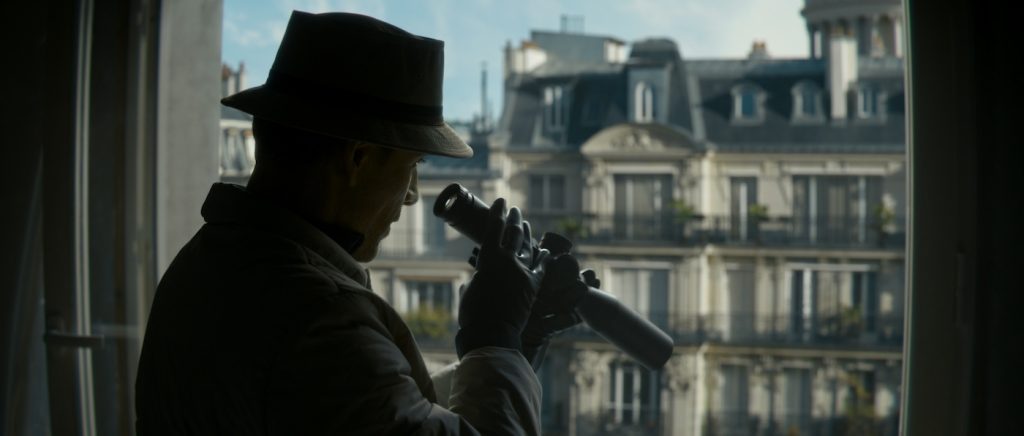 Back at home in the Dominican Republic, earth tones prevail. "When he's in the Dominican Republic and he's out during the day, he sort of blends in with the background. Everybody there is very bright. We muted it a little bit. There were so many neon colors, but we kept them faded colors, island-y. No black. Browns, greens, khakis, blues, and teals—that was the color palette for the Dominican."
The Killer spares no grisly details. Adams had to come extra prepared for rips and splatters that the costumes would endure. Fincher is notorious for doing multiple takes of a scene, Adams noted. That meant that when clothing was being destroyed, she had to be there with plenty of backups.
"We had a good amount of practical blood in different locations. We had stunt doubles, and we had lots of multiples," Adams explained. "Most everything that got blood on it was a purchase, so it wasn't so much a custom make, which was helpful. We were able to buy more and just have everything altered. We had lots of blood."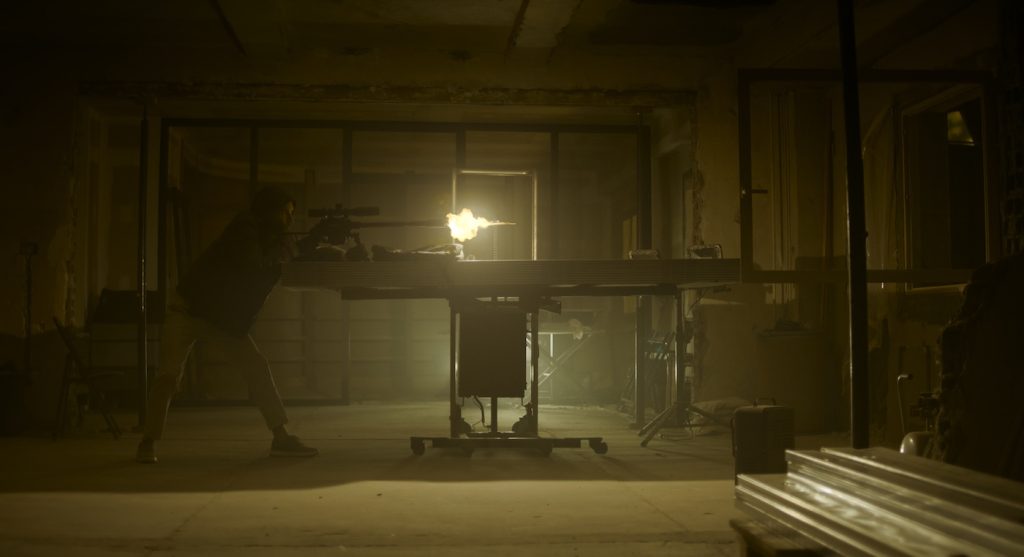 Adams is particularly familiar with Fincher's work, having served as assistant costume designer under costume designer Jennifer Starzyk on Fincher's hit serial killer series Mindhunter.
"It was really hard, and everything was super specific, and we did a lot of fittings, and every fitting you had to be tailored exactly and 70s and tight," she described of working on the show. "I learned so much, and I learned so much about David's style working on that. That was such a blessing."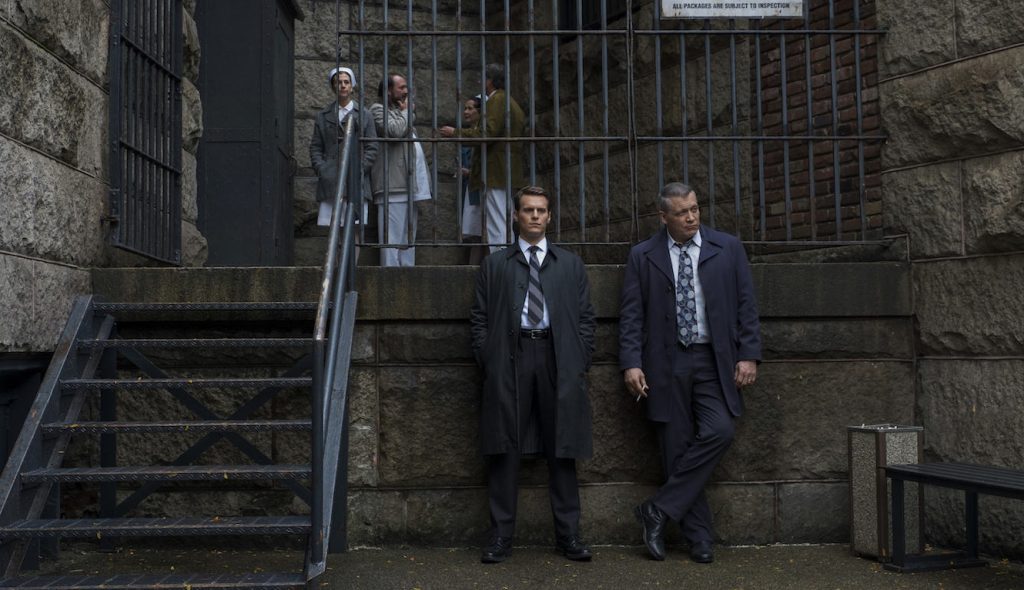 Adams said she had very little direct interaction with Fincher on that project, but she did have a memorable experience on camera. "Actually, they used my legs for something," she recalled. "They had me wear these pantyhose and pretend like I was a victim. I think that's the most interaction I had with him."
To prepare for The Killer, Adams watched much of Fincher's catalog for inspiration, paying particular attention to The Game. However, she humorously admitted that she didn't always have a discerning taste for his work. She was surprised to come across a hilarious remnant of a teenage critique.
"I found an old journal that I had. It was like me, a guy, and some other friends went to see Panic Room in high school, but I wrote like, 'Ugh, it sucked,'" Adams admitted. "David has a very dry, funny sense of humor. I was thinking about ripping that and sending it to him. Now, I am where I am. I'll spare him, but that was pretty funny. I'm such a fan of all of his work."
Now, she holds not only esteem for Fincher's work but also for the on-set environment he creates.
"He's amazing. It's like you're going to film school when you work with him. He's so smart. He knows everyone's job," Adams revealed. "You have to be prepared. Prep is so, so important. He just makes everybody work that much harder because he's so good at his job. He knows what everyone is supposed to be doing, too. It's very professional, which I love."
The Killer is now available to stream on Netflix.
For more on big titles on Netflix, check these out:
It's Millie Bobby Brown vs. a Dargon in First "Damsel" Trailer
Zack Snyder's "Rebel Moon – Part One: A Child of Fire" Trailer Reveals First Installment of his Sci-Fi Saga
"Pain Hustlers" Director David Yates on Departing From the "Harry Potter" Films in Subversive Style
Featured image: The Killer. Michael Fassbender as an assassin in The Killer. Cr. Netflix ©2023