Gina Prince-Bythewood, MPA Creator Award Recipient, Tells Her Story
An elite force of female soldiers, the Agojie, is all that stands between the African Kingdom of Dahomey and the combined forces of the Oyo Empire and Mahi people. The Oyo and Mahi plan to raid Dahomey villages and sell their captives to European slavers. We open on a Mahi village where raiders heat their machetes over a fire at night. Their leader hears something in the tall grass surrounding them and quiets his men, standing to get a better look. A flock of birds burst from the grass. The men laugh. Their leader is paranoid. All is well, and their raid will go off as planned.
A moment later, the leader of the Agojie, Nanisca (Viola Davis), rises from the grass, followed by her fellow female soldiers. It's an ambush. And despite it taking place at night before we've met Nanisca and her elite force, the action is framed by someone who knows exactly where she wants her camera to be, exactly whose story she's telling, and exactly what the purpose for every beat is.
We're 90 seconds into the beginning of director Gina Prince-Bythewood's The Woman King — her second brilliantly conceived and executed action epic in a row, following her 2020 movie The Old Guard, an adaptation of a graphic novel that tracked a team of immortal mercenaries led by Charlize Theron's Andy and joined by KiKi Layne's Nile. With The Woman King, Prince-Bythewood once again centered the action on women, only the degree of difficulty was significantly higher for reasons technical (larger cast, larger crew, more complicated set pieces), global (Covid-19), and professional (the film had been delayed for years over concerns that its predominantly Black female cast would not attract audiences). Yet Prince-Bythewood once again deployed her immense gifts for crafting visually coherent, emotionally resonant action sequences, an ability shaped by the fact she's a former top-tier athlete herself. Few directors better understand that action has to be legible to be enjoyable, but to make great action, each moment, each beat, each punch, and each kick have to be supercharged by the personalities, histories, and heartbreaks of the combatants involved.
For this reason and many more besides, Gina Prince-Bythewood is the Motion Picture Association's 2023 Creator Award recipient, having created a thrilling body of work that has consistently reframed whose stories get told and who gets to tell them. From her breakout hit Love & Basketball in 2000, through The Secret Life of Bees (2008) and Beyond the Lights (2014), Prince-Bythewood has gravitated toward intimate stories that, occasionally, as of late, happen to take place on an epic scale. You can't separate her vision when shaping an action sequence from her years as an athlete, nor can you separate her action movies from her early, intimate, personal films.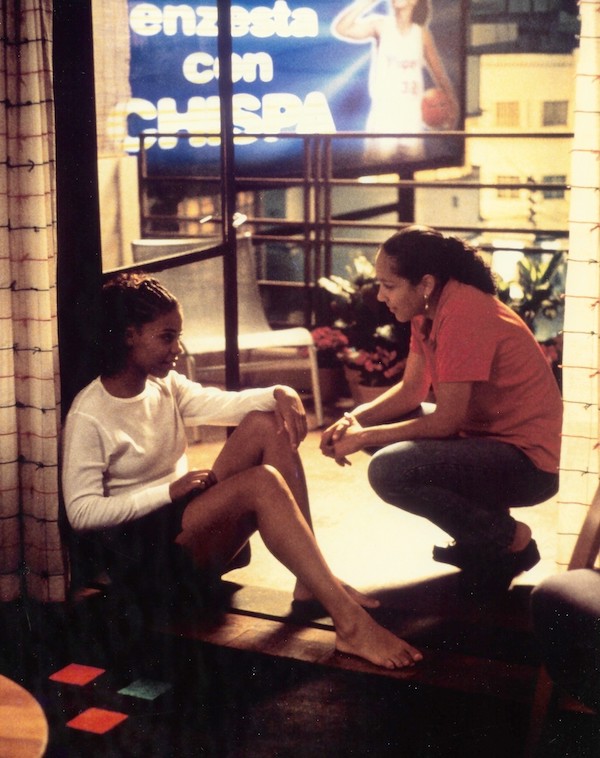 Prince-Bythewood has approached every film with a mantra. "I see a connection between [all my movies] in terms of the stories I want to tell, which I call intimately epic," she says. "It doesn't matter what size canvas I'm working with; you have to care about the character's story first."
One of the reasons Prince-Bythewood is one of the best action directors working is she understands on a visceral level what it takes to compete, what it feels like to believe you can and will defeat your opponent, and what it requires to achieve that. She can make a large-scale scene of hand-to-hand combat flow as beautifully and cogently as she made an offense flow on the basketball court when she was running point.
"All the lessons you learn from sports, especially as a girl, are things that are normally not encouraged or thought of as assets for girls," Prince-Bythewood says. "To learn that aggression is good, to learn that ambition is good, to learn how to outwork everybody, to learn to have stamina, to learn to leave it all out on the floor, I've been able to take that to sets when I'm a director to pull the team together, to inspire and lead, and hopefully encourage them with my vision. These are all things I learned on the court and on the track."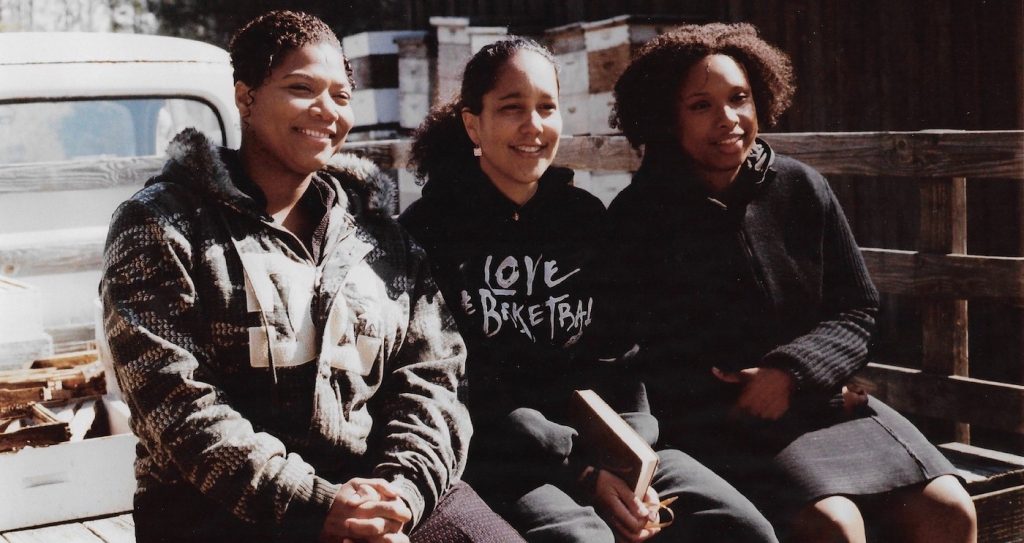 Crucially, for The Woman King, Prince-Bythewood also excelled in the ring as a kickboxer after college.
"To be able to know what a good punch looks like, what a good kick looks like, the intensity of when you're in a ring and what it means when you're facing an opponent, the intention behind your swings and kicks — those were all things I was able to talk to the actors about," she says.
As incredible as the women in Prince-Bythewood's The Woman King cast were — Viola Davis, Thuso Mbedu, Lashana Lynch, Sheila Atim, and more — she knew she was going to ask them to do things they'd never done before. She and her team — fight and stunt coordinator Danny Hernandez, fight choreographer Jénel Stevens, and lead cast trainer and nutritionist Gabby Mclain — built them into a cohesive fighting unit, one brutal day of training at a time.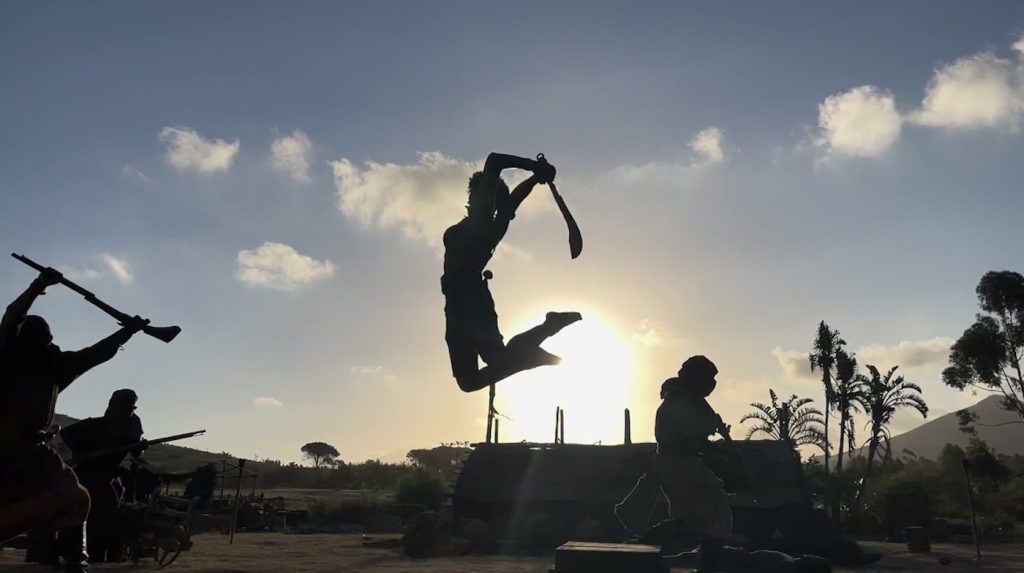 "I knew I didn't just want my actors to learn the moves; I needed them to really do it because I think that's the best way to film action," Prince-Bythewood says. "The question was, how can I build athletes? So I talked to my team, Danny Hernandez, my incredible fight and stunt coordinator who's also a martial artist, and Gabby Mclain, who was in charge of building up their bodies so that they could withstand [the training], and we built athletes to see what they could do."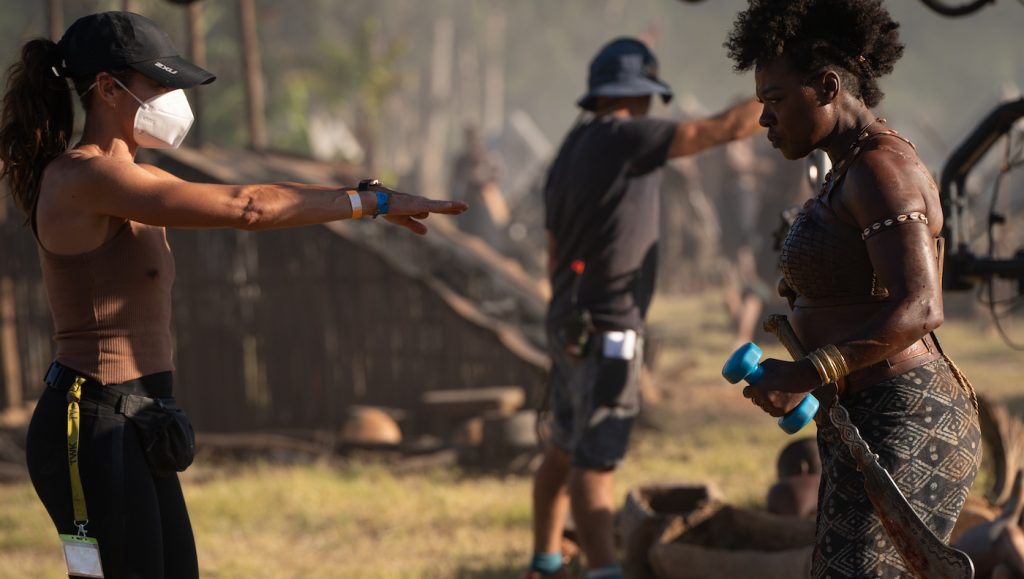 They could do a lot, it turns out. The cast went through a grueling training regimen that began months before Prince-Bythewood shot a single frame, and they continued training once they were on location in South Africa. At one point Prince-Bythewood had them training six days a week, including morning sprints for an hour and a half, martial arts training with Hernandez, and two hours of strength training with weights.
"It was a really beautiful thing to see women who hadn't been in touch with that part of themselves overcome so much of the negative self-talk that had been built up over time to realize the way you do one thing is the way you do all things," Prince-Bythewood says. "That's something you learn from sports as well. For them to see their bodies get stronger, to see their swagger increase, to see the way that they walked into a room, the confidence, all of that was built in the gym. Because I'd been through it myself, I knew that's what it would do."
But what about the practicalities of her profession, the technical aspects of turning a melee into a meaningful moment of violent catharsis? How does she find the poetry within all those bodies slashing and slamming into each other? How does she avoid the trap that so many directors seem to fall into, where the camera seems to move as hyper-kinetically as the action, and the viewer is left dazed and a little defeated by the scene?
"Building and shooting the action sequences in The Woman King, I could be right there with Danny [Hernandez] saying, 'I didn't believe that; she really needs to have intent.' Talking to the actors, I could say, 'You're not just swinging a machete, you're swinging it through flesh and bone, you have to have an intent, so what is your intent?'" she says. "And that changes the way that people swing."
Camera placement is key. Prince-Bythewood has honed her skill as a visual storyteller by remaining committed to the emotional beats that make a physical showdown meaningful.
"First and foremost, it starts with the fact that as a director, I'm the first audience, so I need to understand the scene, I need to be able to follow the story, and then it's my job to tell that story," Prince-Bythewood says. "I put the camera where I feel like I can watch the action, follow the action, and care about the action. We always start with, 'What is the character doing? What is this revealing about the character? What is the story of this moment? Honestly, I equate it to a love scene. I love doing love scenes, and it's the same concept. It has to have a story, it has to be character-based."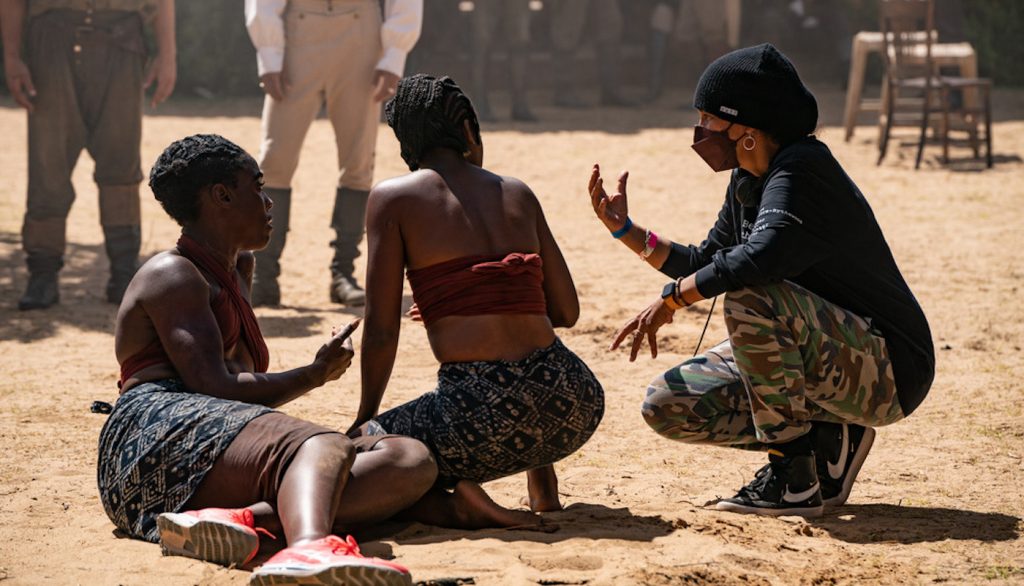 Caring about the emotional state of a character is as crucial for a director to succeed as it is for a viewer to lose themselves in a story. It's why you watch The Old Guard and feel so caught up in the initial terror and fury of KiKi Layne's Nile as she fights Charlize Theron's Andy on a cargo plane (an all-time great action sequence). Or why, in The Woman King, you find yourself drawn to each of the main characters within a given action set piece and know not only who they are by how they fight, but why they fight that way.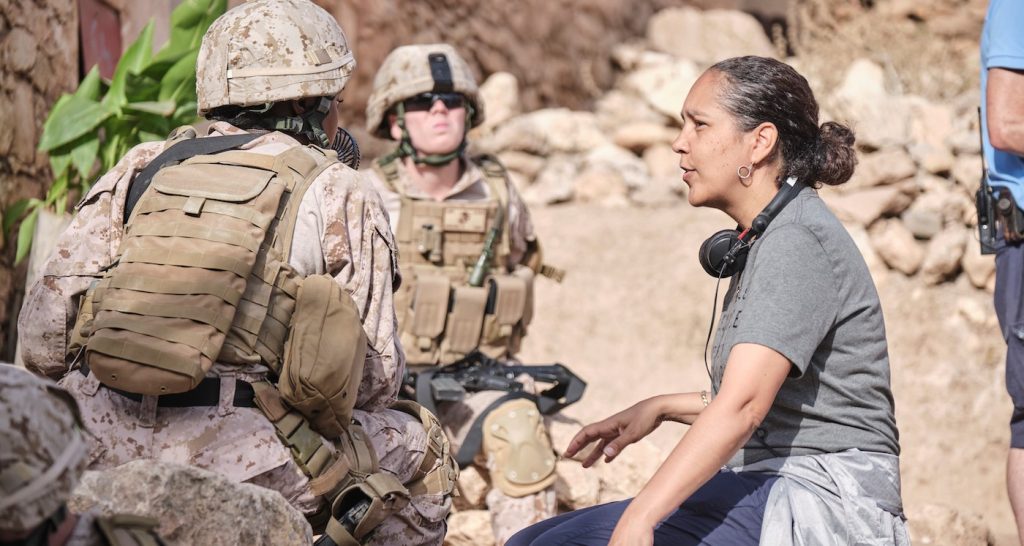 "If you take Lashana Lynch's character Izogie, the very first time you meet her says so much about her as a character," Prince-Bythewood says. "The fact that she uses her nails as a weapon, the intensity in her face. We talked about a feral abandon with the way she fights where she's trying to humiliate her opponent to get back at all the trauma she's experienced. This is opposed to Viola's character Nanisca, who's a general and has this brutal efficiency and shows no emotion. That tells you a lot about her. That's the fun part, building these scenes and knowing you want them to look cool and have cool moves, but you have to have an intent, a story, and a character behind those moves for an audience to care."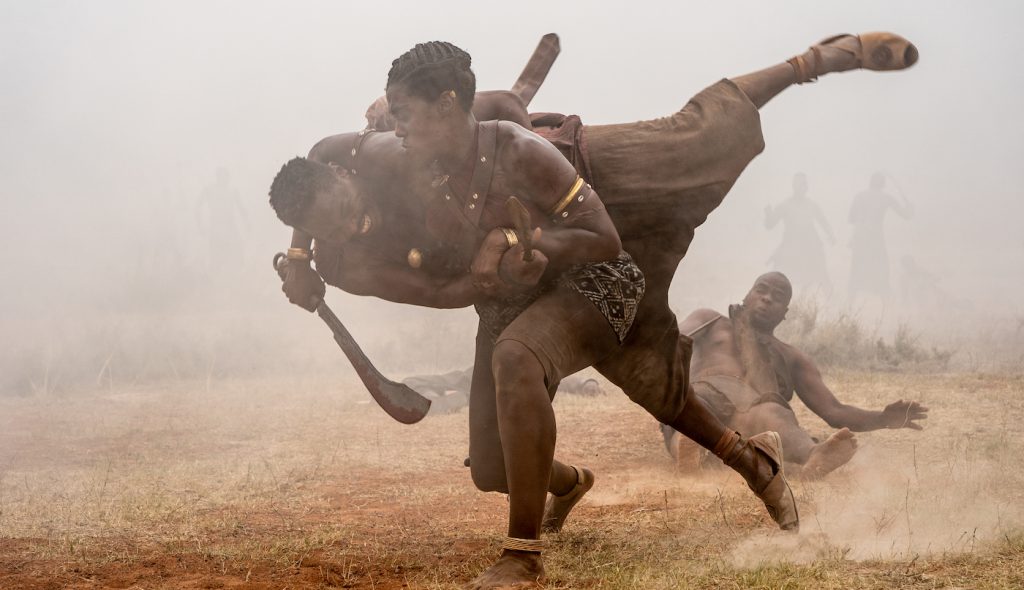 Prince-Bythewood has followed her own instincts and interests, from athletics to film, from smaller intimate films to action epics, yet there's been a remarkable consistency in all her work, no matter the scale, a genuine interest in the interiority of the characters she depicts.
"I truly believe that the first thing you come out with should tell the world who you are as an artist and tell Hollywood who you are as an artist," she says about that crucial first movie. "I also believe everyone has a story only they can tell, and that's what's going to separate you. It's something I had to learn — I really thought the way to break in was to mimic the things that were successful. People want fresh stories. Fresh perspectives. It took me a second to get there, but also, it takes courage to say, 'My story is meaningful enough that millions of people will want to see it.' [Laughs] Whether that's courage or swagger, it goes back to that athlete mentality. When I walk on the court, I am the best person on it."
It's hard enough to write a personal story, harder still to share it, and perhaps hardest of all to hear no. Prince-Bythewood knows from this experience.
"You have to have that to be able to sit down and write a personal story and believe that others will care. That's a hard thing to do, and there will be times where you'll lose confidence and certainly, for me, I kept thinking [about Love & Basketball], 'Who's going to care about a story about a Black girl who wants to be the first woman in the NBA?' But I believed in it so much that it kept getting me back into the chair, even after every single studio and production company turned down that film. It was soul-crushing to put something on the page that you believed in so much, that was a personal story, and to be told essentially, your voice doesn't matter, your story doesn't matter. But that never made me question the story, it was just a hard thing to push through. But overcoming no is something you have to learn in this industry because you just need that one yes. I was so, so fortunate to get that yes from Sundance, which changed the trajectory of my career."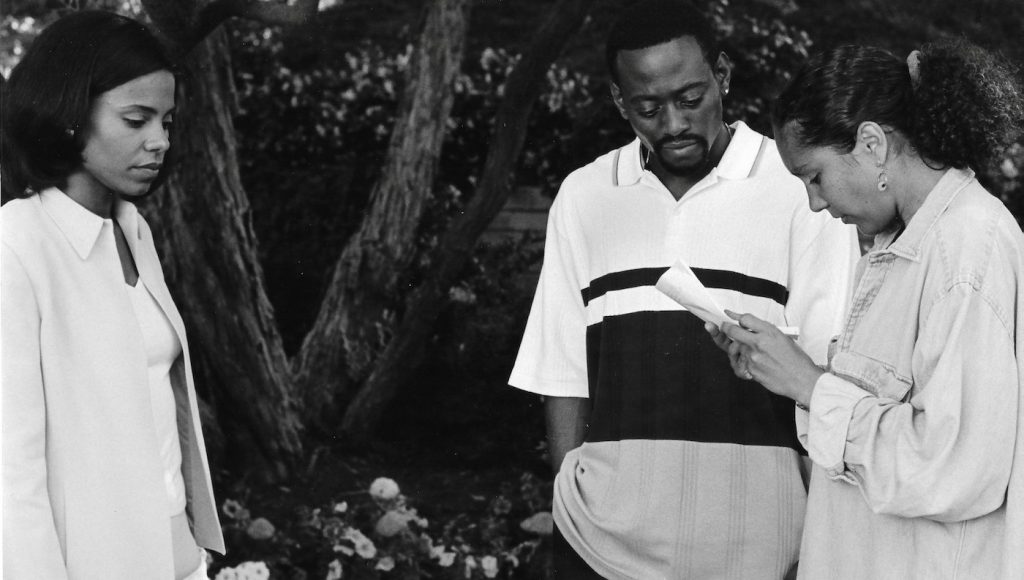 Prince-Bythewood credits having a great support group of filmmakers and friends. Her biggest rock, however, is her husband Reggie Rock Bythewood, who she's collaborating with on Genius: MLK/X, which is focused on the relationship between Martin Luther King Jr. and Malcolm X. She and her husband will serve as Executive Producers under their production company Undisputed Cinema. 
"My husband is my biggest champion and my biggest support and my favorite writer," she says. "So on those days where you're on the floor, there's somebody saying, 'Get up, keep fighting.' That's supremely important."
As for the MPA Creator Award, she says it speaks to something she's believed since she was working on Love & Basketball.
"The thing I'm excited about with the MPA Creator Award is what I'm being honored — that those who make film and television can change the world. That's how I approach the work even 23 years later; I've never let go of the knowledge of the power of film and how it literally can change lives and change perception and shift culture. So, to be honored for that, to know that people are seeing that in my work, that it's not just about entertaining but I am actually trying to say something to the world — it's incredibly meaningful."
For more on Gina Prince-Bythewood, check out these stories:
"The Woman King" Director Gina Prince-Bythewood on Her Singular, Sweeping Historical Epic
Director Gina Prince-Bythewood on her Netflix Epic The Old Guard
To read last year's profile of the Motion Picture Association's Creator Award recipient, check this out:
MPA Creator Award Recipient Writer/Director Nikyatu Jusu on her Stunning Debut Feature "Nanny"
Featured image: L-r: Gina Prince-Bythewood and Sanaa Lathan on the set of "Shots Fired." Courtesy Fox Network.