"The Woman King" Fight Choreographer Jénel Stevens on Raising a Warrior Army
There's a reason that the battle sequences in The Woman King look so authentic. The actors, from star Viola Davis on down, worked for months to get into physical shape to play an army of women warriors. They learned all the right moves from a team of expert trainers that included fight choreographer Jénel Stevens.
A New York-based personal trainer with an extensive martial arts background, Stevens made the transition to movie stunt performer in 2015. Since then, her resume has grown steadily to include high profile big screen projects such as Black Panther and The Gray Man, along with television mini-series including Ms. Marvel and The Falcon and the Winter Soldier.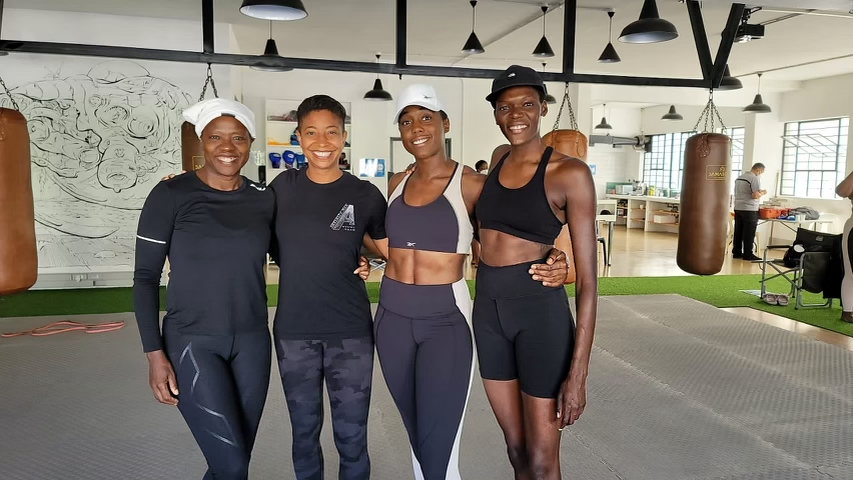 Stunt and fight coordinator Daniel Hernandez, who'd worked on The Woman King director Gina Prince-Bythewood's 2020 action adventure The Old Guard, tapped Stevens for the job. "Danny had been trying to get me on this project for a year before it had even started. I worked on The Gray Man with him, and he kept talking about this movie," said Stevens over Zoom from Colombia, where she's on location with a new film. "He knows I have an extensive martial arts background, as does [fight coordinator] Johnny Gao. There were so many moving parts; a lot of people had to be in a lot of different places."
Training was underway for months before Prince-Blythewood shot a single frame of The Woman King, which is about the real-life Agojie, an all-women army of warriors who protected the African Kingdom of Dahomey in the 1800s. They are led by General Nanisca [Davis], who issues the command that the Agojie "train hard. Fight harder."
"Viola and Thuso [Mbedu, who plays Nawi, an orphan mentored by Nanisca] trained starting in April and May," with Davis's personal trainer Gabriela Mclain, said Stevens. Stevens came on board in September and worked extensively in drilling the cast on how to handle the machetes and knives that the warriors wield.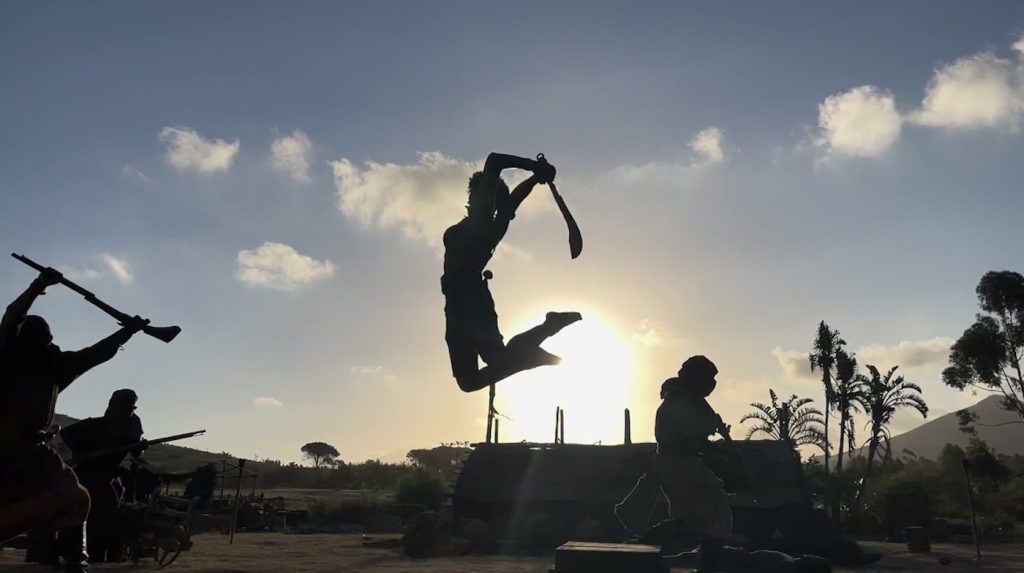 "It was their mindset that got them to look so badass on camera," said Stevens. "They came in earlier than their call time for training, and they did not want to leave, probably because the next step was Gabby [Mclain], and they wanted to stay in weapons training. They worked their butts off. Their mentality showed they were willing to put in the work to get where they needed to be."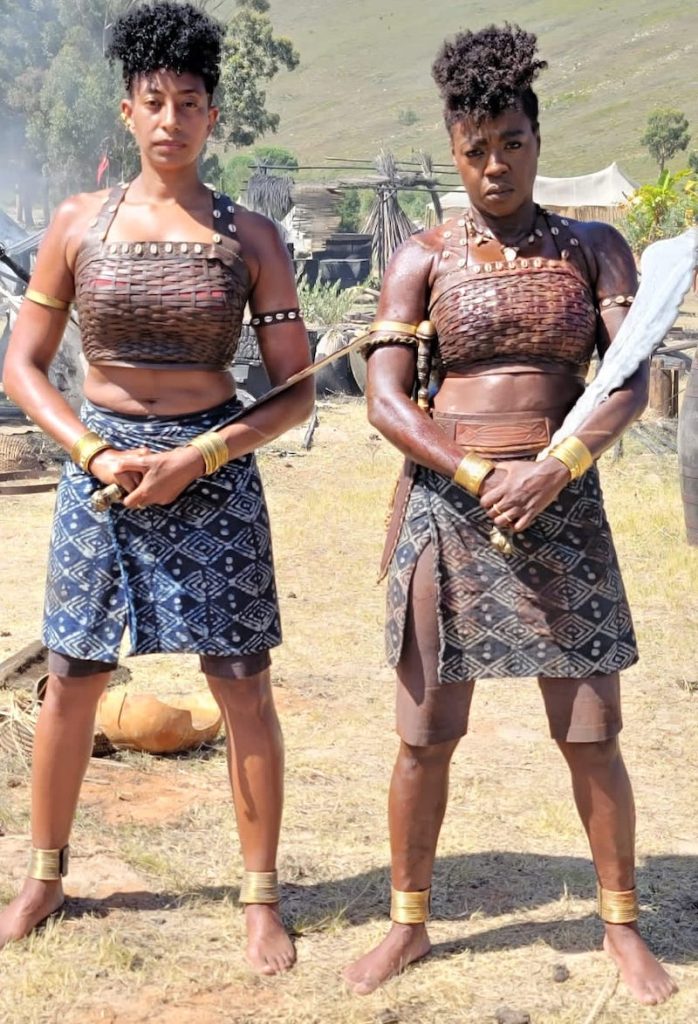 Stevens taught the actors basic fight techniques that would allow the Agojie to battle male opponents. "Being in the same lineage of martial arts that Danny is in, we were like-minded. We did basic strikes. The martial arts we have all trained in comes from centuries ago, so being able to incorporate that in its basic form lends itself easily to choreography in a movie," she said. "It's not anything crazy or fancy, but it's pretty cool."
The fight coordinators "were all over the place. There was a lot of hands-on deck because there were a lot of people to train," said Stevens. "Johnny [Gao] might have an hour to teach some stuff; then Mackensi [Emory], another stunt performer, might be doing something else, and then I'd come in and do machete, knives, blades. Many things didn't even make it to camera, but I trained them in the basic moves of everything so that they were adept at wielding a basic weapon if they needed to do that. We drilled and drilled." 
She said it was not difficult to teach the actors because they were so attentive and determined. "It was very important to them to be able to look the way they needed to look on camera — like a warrior who'd been doing this for decades," Stevens said.
Once on location in South Africa, the rigorous training continued. Stevens was one of just four stunt coordinators, including Hernandez, Gao, and assistant stunt coordinator Alex Benevent, who made the trip. She earned Prince-Blythewood's trust during the filming of the action scenes.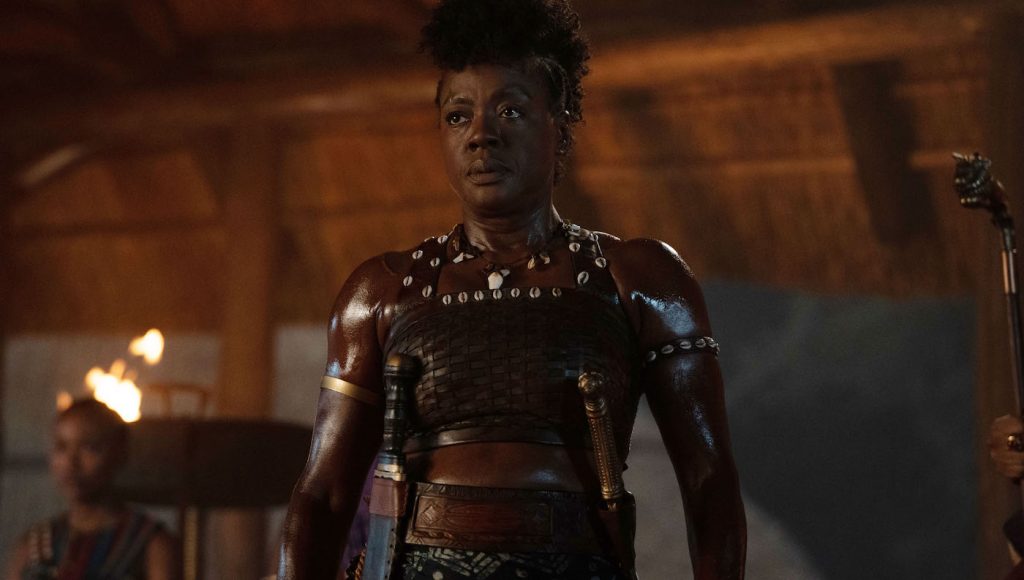 "I had intense communication with Gina, especially once we started filming. She trusted me enough to be in video village with her, especially when we'd be watching Viola going through takes with weapons and fighting. It blew me away one time after a take when she asked, 'Are you happy with that?' I said, 'Well…' and Gina immediately said, 'Nope. Cut. Go again' because of my reaction. Not until we were satisfied on all ends did we go to the next take."
Although Stevens is credited as Davis's stunt double, Stevens says that the Oscar winner "did 95 to 98 percent of her own work."
"She did everything other than falling on her face. That was me," laughs Stevens. "But the fighting, all that, was all her. We trained her up to a certain point, and she was very determined to make it look the way she wanted it to look. She'd see me do the choreography in rehearsals, and she took it and ran with it. I would learn the choreography and show it to her, and she tried to emulate not just using the machete but the root of how I moved. She studied my body mechanics and then added her own spice to it. My hat goes off to her. To do all that plus say her lines and show emotion, it's a lot to deal with, but she nailed it in true Viola Davis fashion."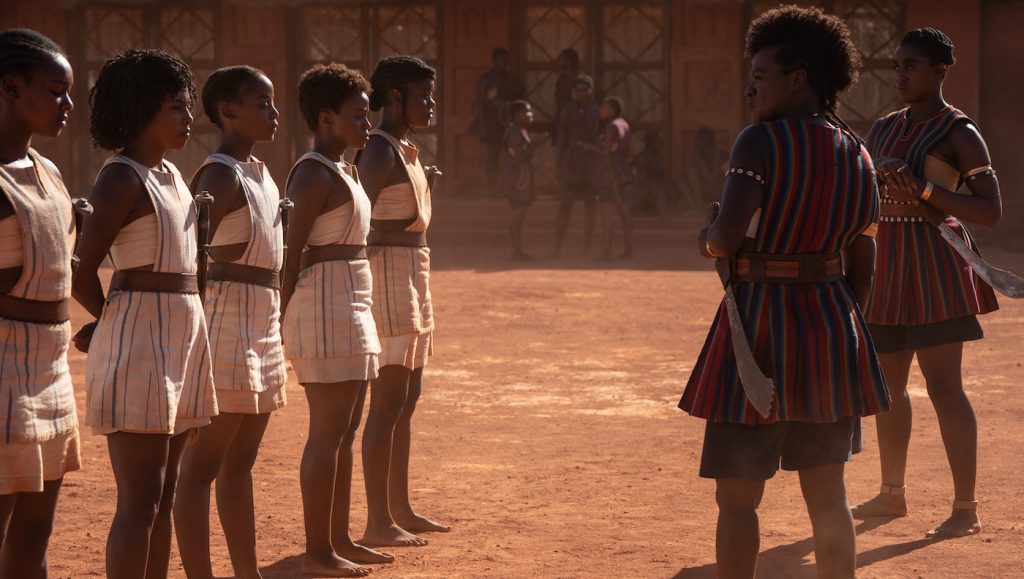 The experience of shooting The Woman King with a cast and crew of mostly women and particularly Black women was a profound one, said Stevens. "We have not seen women, especially dark-skinned women in droves, being able to do something like this on screen and even on set. That scene in the grass [when the warriors rise in unison] gave us all goosebumps. There were people who cried on set, I'm not gonna lie. It was very empowering, and it was important to be there. I feel very proud to be part of showing the world that these women existed. They were real. I'm so happy I was able to be part of that."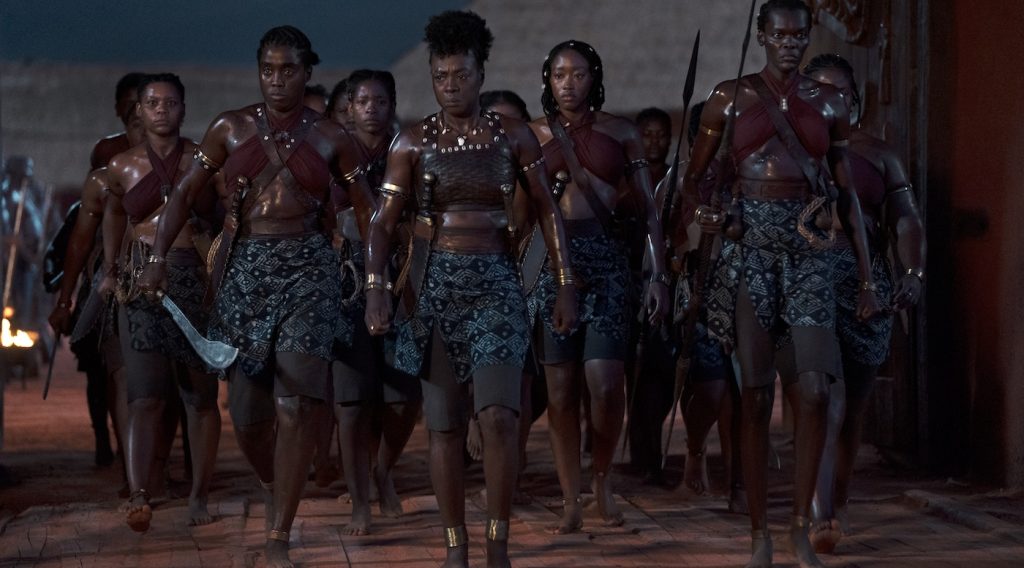 For more on The Woman King, check out these stories:
Trainer Gabriela Mclain On Getting "The Woman King" Cast into Fighting Shape
"The Woman King" Costume Designer Gersha Phillips on Outfitting History's Fiercest Female Army
"The Woman King" Director Gina Prince-Bythewood on Her Singular, Sweeping Historical Epic
Featured image: Lashana Lynch stars in THE WOMAN KING.