"Queen Charlotte" Stars Golda Rosheuvel, Corey Mylchreest, & Arsema Thomas Spill the Tea
Ever since creator Shonda Rhimes brought the Bridgerton saga, based on Julia Quinn's novels, to the screen, it has developed a loyal following. The series has found success eschewing the homogeneous casting of most period dramas, reimagining 19th-century Britain with an aristocracy representative of all colors and sizes. 
The newest show in the Bridgerton Cinematic Universe is Queen Charlotte: A Bridgerton Story. The 6-part series will not only offer the backstory for fan favorites Charlotte and Lady Agatha Danbury; it also takes a deeper look at the challenges, racism, and sexism these characters had to face. The story begins with a younger Charlotte (India Amarteifio) being brought from Germany to marry King George (Corey Mylchreest) sight unseen. The first episode also introduces a younger Agatha Danbury (Arsema Thomas), who suffers a loveless and sexually unfulfilling marriage to the untitled Mr. Danbury (Cyril Nri).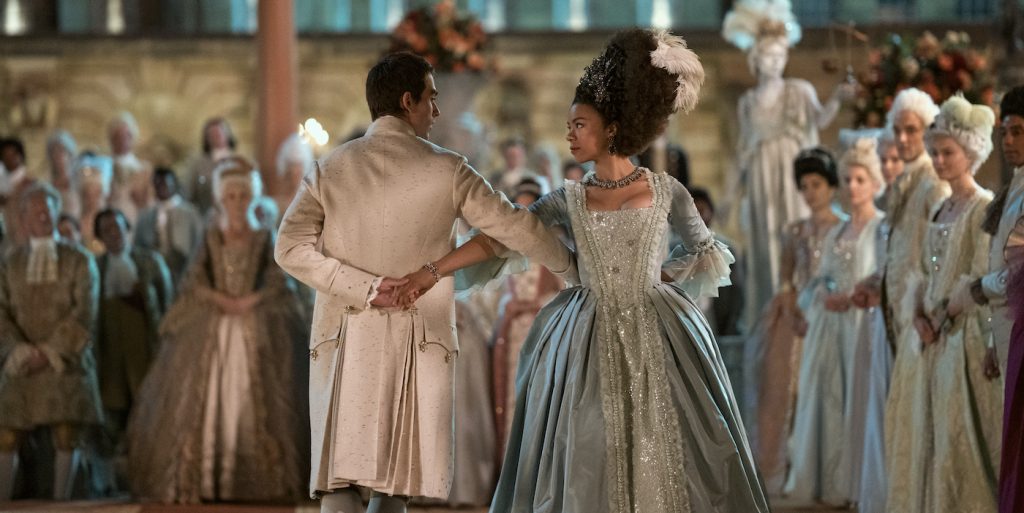 The marriage is what King George's mother, Princess Augusta (Michelle Fairley), is calling "The Great Experiment," and the princess supports the new queen by titling wealthy Black citizens, including Lord and Lady Danbury, creating enormous pressure on Queen Charlotte and all Black members of the Ton. It also quickly becomes clear that King George, though charming, is keeping secrets from his new bride, and they are secrets that can bring down the entire royal family.
The series spans decades, from young Charlotte and young Agatha to the older Queen Charlotte (Golda Rosheuvel) and Lady Agatha Danbury (Adjoa Andoh), revealing how these two women grow to become the formidable dames that fans know from the first two seasons of Bridgerton. 
The Credits sat down with the queen herself, Golda Rosheuvel, to discuss the history of her character and her complicated relationships revealed onscreen. Corey Mylchreest and Arsema Thomas also share the inspiration for their portrayals of young King George and Lady Agatha. 
Corey, in terms of selfhood and privilege, King George has a very different perspective from the women in the series, but nonetheless, his experience is very much a challenge. 
Corey: I don't think George has, for various reasons, much power over his body sometimes. He's very aware of the power and privilege, but it's not something that he's chosen or what he wants in any way. It's something that he's constantly trying to escape, and his already troubling childhood and present are made even worse by the continuing weight of the pressure and responsibility from the country, from himself, from the crown, from his parents, or lack of parents, and from his grandfather before he died. He also uses his power and privilege quite carefully later on in the series in a lovely way, despite the risk to his wellbeing.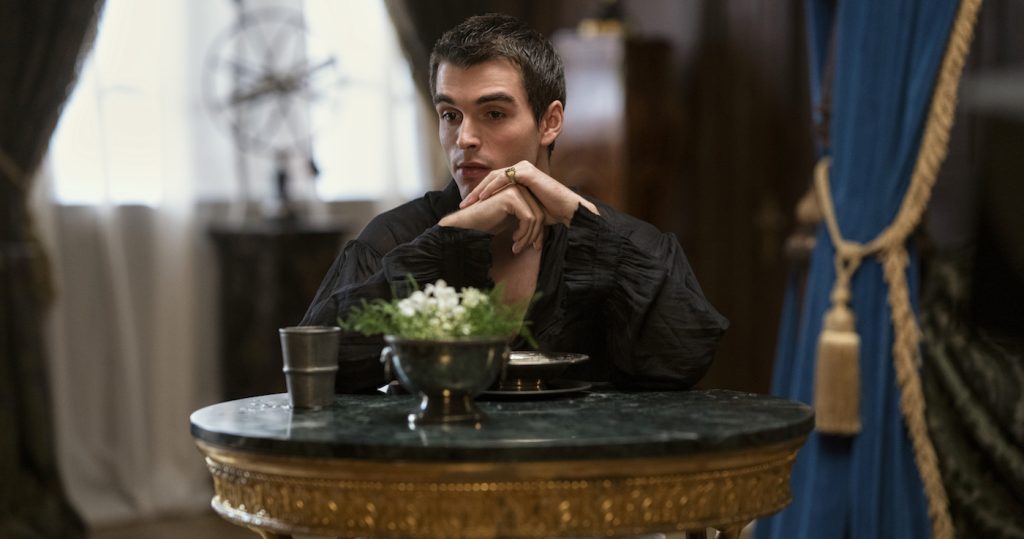 Arsema, you were reading "Ain't I A Woman: Black Women and Feminism" by bell hooks around the time you were in production. How did that impact your perspective on the role? 
Arsema: Immensely. I think there's something about the intersectionality of being Black and a woman that this show really highlights, and I wanted to understand what it meant to be essentially seen as Black first, and then woman second, especially in a space that was as segregated as London turns out to be in the first episode. It was imperative that I had an academic understanding so I could then inform the emotional place that Agatha was in. It just really made her motivations grounded in something other than herself. I was struggling with where her selflessness comes from because she's essentially never been given anything. She's only been forced into a lot of things, and so to see the fight she was fighting is for everybody else, not for herself, was the reason I needed to understand the book. You see her become friends with or start to work alongside people, and I personally wouldn't make that decision. I needed to understand the stakes of what she was at risk of losing.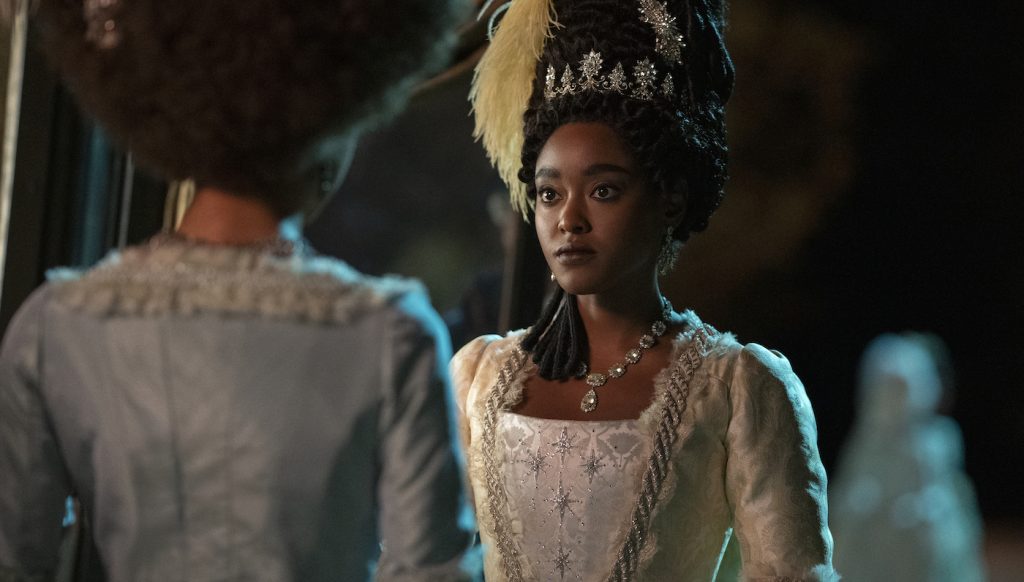 The book talks a lot about the history, both in Europe and in the United States, around Black women and selfhood.  
Arsema: And the dynamic between Black women and white women, I think, tends to be overlooked because we assume that feminism is just done, but in reality, when you dissect that, you see there is racism in there. That was something that I needed to understand, especially because of her dynamic with Princess Augustine, and where all of her emotions come from in those situations.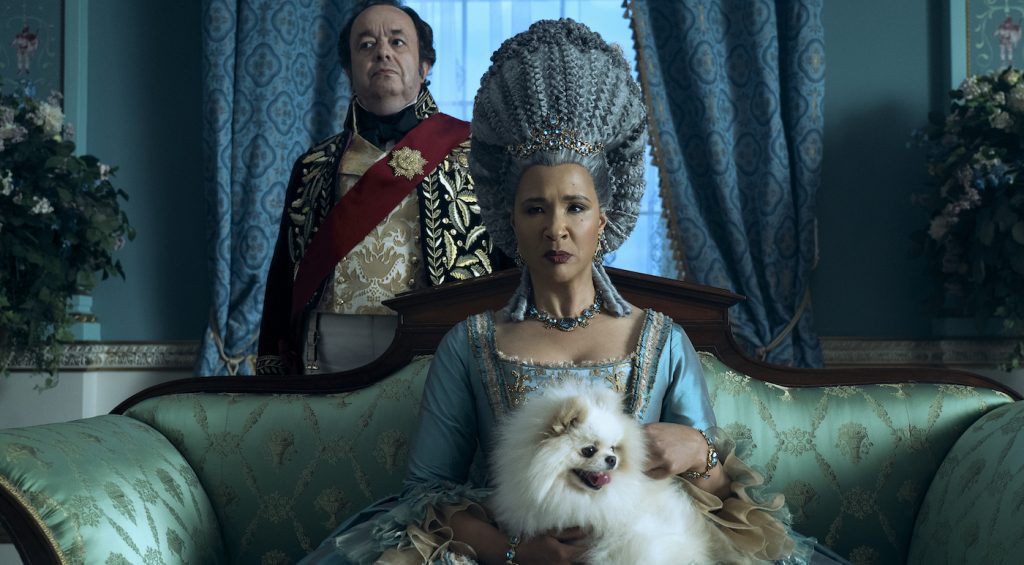 Golda, Queen Charlotte really delves into the backstory of the character. What did that do to your perspective in terms of your performance? 
Golda: For Bridgerton, I'd done the backstory. You do that as an actor, you create the character, think about their families and their children and where they've come from, but to then come into something that is going to explain all of that for the viewers was really fascinating for me. I was filming Bridgerton and Queen Charlotte at the same time, so that journey was very much one of gorging on the scripts and what Shonda's idea of my children would be and then actually having the children there. Now I have their faces when I then go and film Bridgerton. I now have reference for that. So it was one of just layers and layers of, "I'll take that, and I'll take that." I describe it as being like when, in a sci-fi movie, a character dissipates, and then they come back together again. It felt like that. In a weird way, doing this series, it felt like all those parts were coming back to her.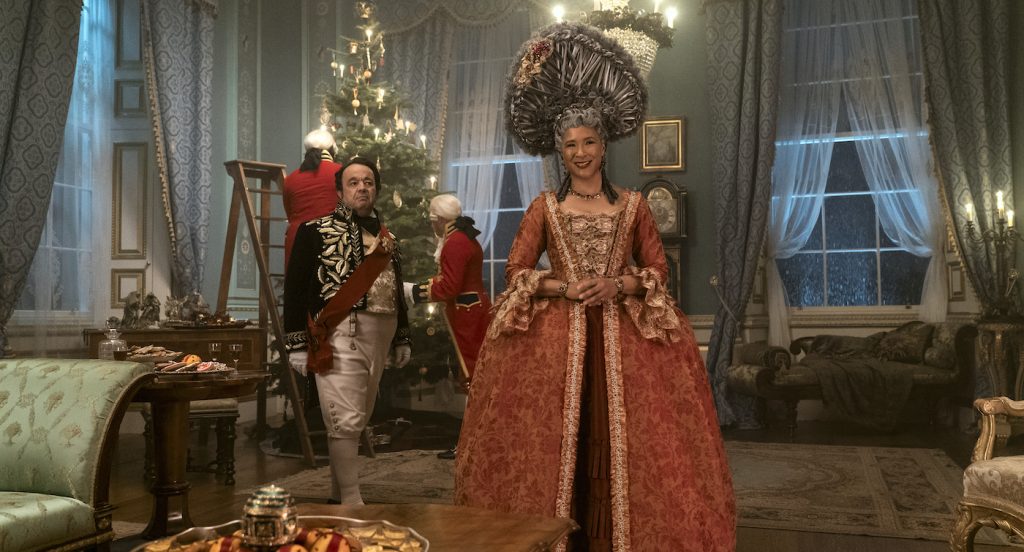 Were there any added parts when she came back together? 
Golda: No, there weren't, because it's all been behind the scenes for me, even the relationship with Brimsley, played by Hugh Sachs. We've done all that work, but it's silent work. You never hear it in Bridgerton, and in Queen Charlotte, you see that dynamic. We're given that dynamic by Shonda, which I'm celebrating every single time I can. In these interviews, I want that to be something that I talk about, because we did a lot of work, Hugh and I, on that relationship, and now you get to see how dedicated these two are with each other. The first scene that we filmed was the one where he talks about me being frozen in time, and it was so emotional, not only to have that scene, and but to speak the words, to hear his voice for the first time. It was so emotional and so powerful for the two of us because our relationship is, on and off screen, that he's my best friend. I see him at least three times a week outside of filming. To be able to celebrate that was amazing, but it's always been there.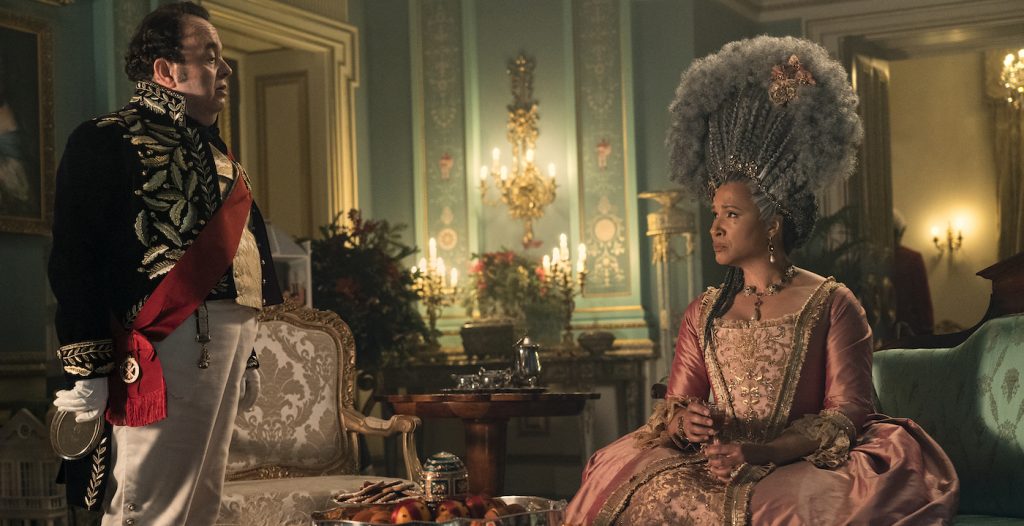 There are many ways so many ways in which Charlotte breaks with what we see on screen in terms of older women, specifically older Black women. She talks about sexuality, mental health, appearances, acceptance, and motherhood—subjects we don't hear enough about on screen. What were the discussions with Shonda about that? 
Golda; When we first got the call that Shonda wanted to speak to us about something, and we found out that it was a spin-off of this character, myself, Adjoa [Andoh], and Ruth [Gemmell] were on the call with Shonda, and we spoke in-depth about older women and older actresses, and what that meant for Bridgerton and could mean for a prequel for Charlotte. I'm really grateful that there is that essence in there, that these women were really shown and are prominent, not only with us as the characters that have already been there, but the younger characters, and seeing how their journey started, through Arsema and India. That journey of sisterhood and celebrating women of all shapes and sizes and color, it's a sisterhood of really deep friendship, that's formed right from the beginning. In terms of talking about these difficult subjects, I think we are in a really special position that we have this platform, as creatives, to be able to push the boundaries and have these topics front and center in something like a period drama. I feel very privileged to be in that position.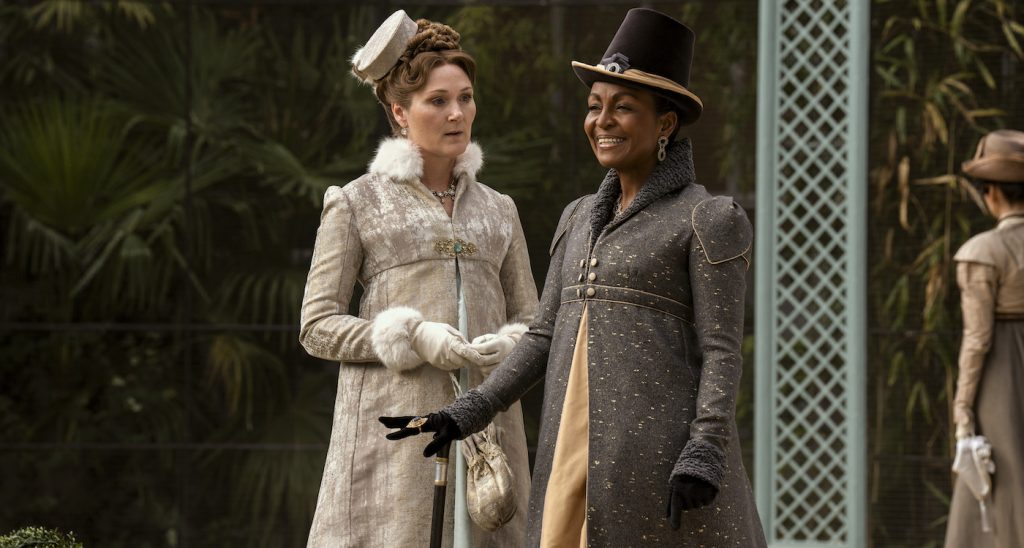 Queen Charlotte is now streaming on Netflix. 
For more on Queen Charlotte and Bridgerton, check out these stories: 
"Queen Charlotte" Hair and Makeup Head Nic Collins Styles Two Decadent Timelines
"Bridgerton" Emmy-Nominated Costume & Hairstyling Team on Season Two's Sumptuous Styles
"Bridgerton: Season 2" Trailer Teases the Steamy Conflict Coming to Court
The Limitless World of Fashion Created by the "Bridgerton" Costume Designers
Featured image: From L-R: Queen Charlotte. Arsema Thomas as Young Agatha Danbury in episode 106 of Queen Charlotte. Cr. Nick Wall/Netflix © 2022; Hugh Sachs as Brimsley, Golda Rosheuvel as Queen Charlotte in episode 102 of Queen Charlotte: A Bridgerton Story. Cr. Liam Daniel/Netflix © 2023; Corey Mylchreest as Young King George in episode 104 of Queen Charlotte: A Bridgerton Story. Cr. Nick Wall/Netflix © 2023