"Batman: The Doom that Came to Gotham" Composer Stefan L. Smith Draws out the Darkness
Batman: The Doom that Came to Gotham submerges Bruce Wayne (David Giuntoli) in a world of magic, myths, and monsters. Set a century ago in the roaring 20s, the glamour and grandeur of Gotham glimmer beneath an evil awakening set to consume the city. The edgy animated style based on the 2000-2001 comic book miniseries by Mike Mignola and Richard Pace is appropriately avant-garde and calls for an epic, atmospheric score. Composer Stefan L. Smith seems uniquely poised to carry the weight of the project.
"Right off the bat, it's a film unlike any other. It's pretty dark," Smith admitted. "I was heavily influenced by the Lovecraftian style, and so that influenced my writing. To be honest with you, it was so dark that sometimes I felt myself being lost in it, because you're days on end working and watching it over and over and over. I felt like the music just started finding its voice over time because I was immersed in this dark world. By the end of it, it felt like I was emerging out of this really dark place in a good way. Visually, it definitely influenced my writing."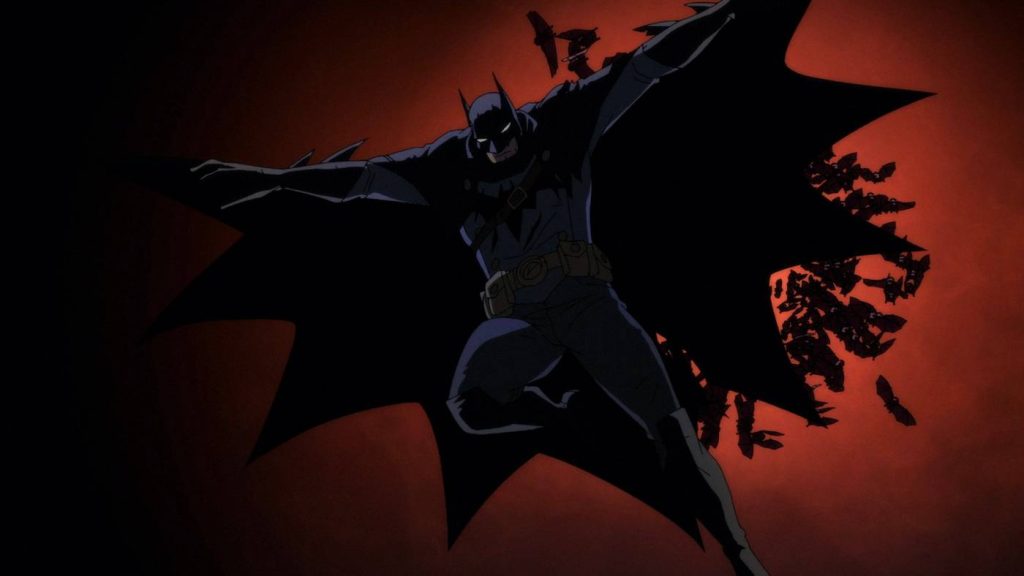 A lot of music has been written to accompany the Dark Knight's adventures. Smith is a fan of his predecessors, including the works of Shirley Walker, Danny Elfman, and Elliot Goldenthal. Yet this script evokes a fresh spirit that requires a new sound. There's a fearlessness in the way Smith shapes a scene.
"There is definitely a major Batman theme that comes in its most bombastic form to a very dark, solemn form to a very introspective form," Smith observed. "Then there's themes of the entire supernatural world of Talia (Emily O'Brien) and all of the demons and characters that are introduced."
The villains are the flavor of any Batman story, and this one is particularly savory. From zombies to age-old enemies, the Caped Crusader has his hands full in The Doom That Came to Gotham. To ground the packed plot, Smith masterfully marries leitmotifs with the film's otherworldly events.
"I was surrounded by a lot of traditional classical music. The music of Wagner and Vaughan Williams and Respighi. These epic classical composers have the cinematic sound that really used motifs to the max," Smith explained. "What I noticed about them is that everything followed the similar form and structure of how many bars there were in general, but stacked together could work in tandem, basically bouncing off of one another. My main goal was to find the juxtaposition between the heroic theme and use elements of that to distort it for the darker supernatural stuff. So there are a lot of elements between the themes that feel related. It sounds like it could be an element of the Batman theme, but it gets dark and changes."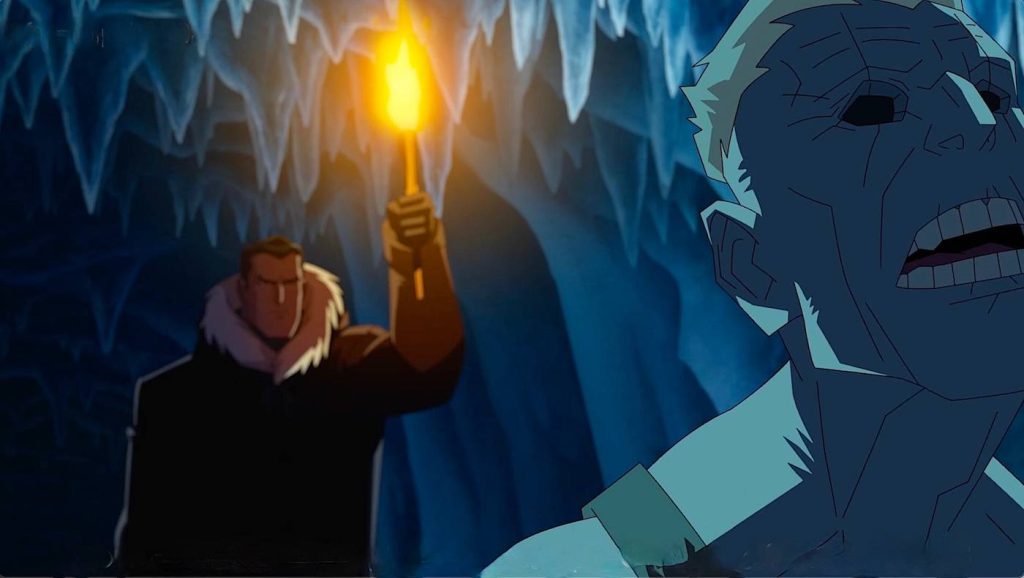 From encountering an ancient evil on an arctic adventure to a dangerous dalliance with dark magic in a tomb, Batman is on the move. Smith drops auditory clues throughout to orient viewers while blending the music into his comprehensive vision for the score.
"Establishing location sonically is important just so the audience can connect to where we are. There are elements that I did use to exploit that a little more, but I feel like as a composer, you really have to decide what your themes are so the audience can connect to know exactly who is being presented at that time," Smith explained. "Even changing the theme where at one point it's major and somewhat heroic and then all of a sudden it turns minor, or there's something that you start augmenting intervals to make it eerier. I think keeping that cohesion just developing all those themes and making sure that they work together."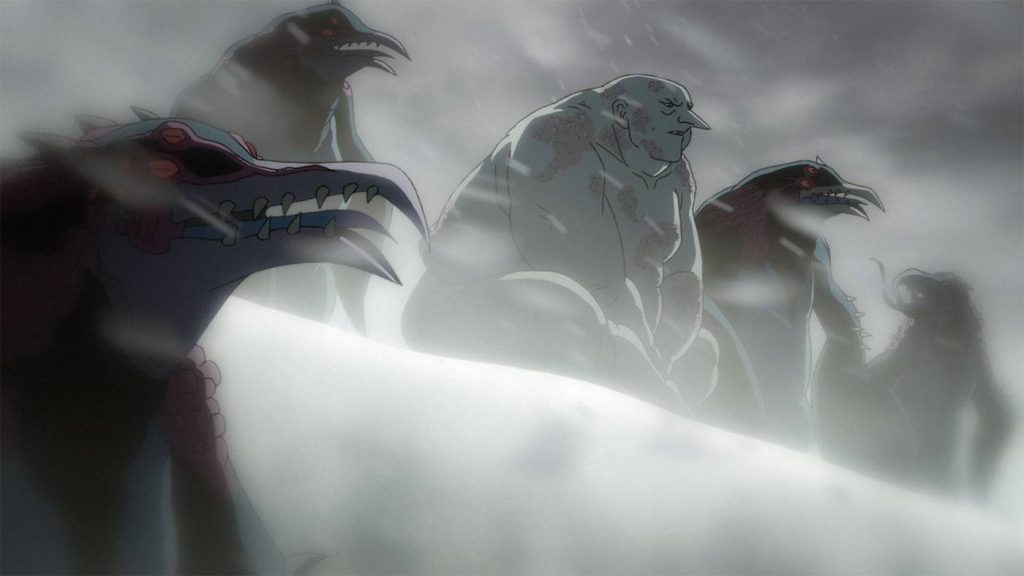 A violist with a performance and composition degree from DePaul University and graduate studies work at USC, Smith gravitated toward a full orchestral sound. Yet, when it came to recording, a single musician—Smith himself—performed every part. The score supports nearly every second of the film, meaning he wrote and digitally generated nearly ninety minutes of music.
"The entire score was played and performed by me using my sample libraries and programming. I programmed everything in it. It was hard," Smith reflected. "Being in the orchestra for so long, you just know what the sound is. So, when you're working with samples, you know how to adjust the attack of the beginnings of every instrument. The releases of every instrument and making sure that it sounds as realistic as possible."
Just because he can do it all doesn't mean he always wants to. Smith is a team player, constantly lobbing compliments and credit to other musicians. He made certain that at least one of the film's cues include writing from assistants Christa Marie Duggan and Jaimee Jimin Park.
"I really felt like I needed people who could know how to do this who needed a little more experience on a bigger level, but also were very good composers themselves, just in case there were situations where if I have to continue writing other cues, they could handle other things," Smith explained. "I'm very hands-on when it comes to writing so I wanted to make sure the score sounded homogenous and that if someone else was coming on to write, it didn't break the established sound world. I think they did a great job."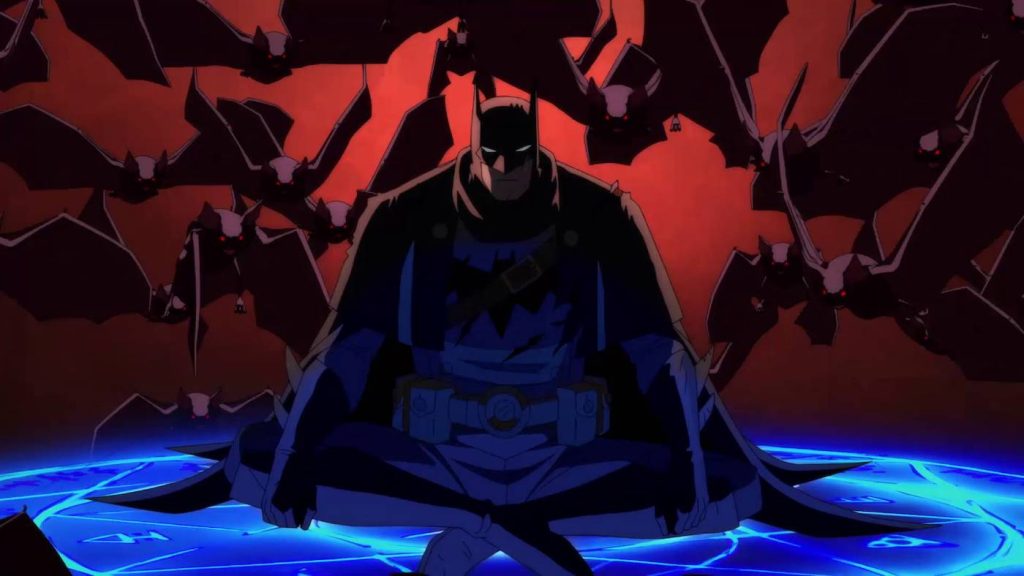 Smith gravitated toward movie scoring while studying in undergrad. When a filmmaker approached his class about composing for a short, Smith was the only one to raise his hand. The experience led to his first feature, Bloom, when he was only a sophomore. Smith wrote in his dorm room and gathered classmates to play the tracks.
"I bought everyone pizza and beer and had a sixty-piece orchestra," Smith laughed. "They were all my friends and we conducted everything in my college classroom. From there, I kept focusing on scoring things that drew me in instead of just anything that came my way because it was hard to balance playing and writing."
The call to make The Doom That Came to Gotham came not over the Bat-Phone but through a conversation app, Clubhouse. During the pandemic, Smith started exploring and engaging in conversations.
"They had subjects every day about different things in the industry, and I basically put my virtual hand up, went onstage, and just talked from the perspective of opening up the door to composers who don't really get the chance," Smith said. "Specifically diversity and inclusion in the scoring space. In recent years we've seen that with Kris Bowers, Michael Abels, Jermaine Stegall, and now Jongnic Bontemps. These composers are now rising up the ranks because people are actually giving people chances to do these things. I feel honored to even be able to contribute to the DC Universe being a black, gay composer. It would be unheard of five years ago."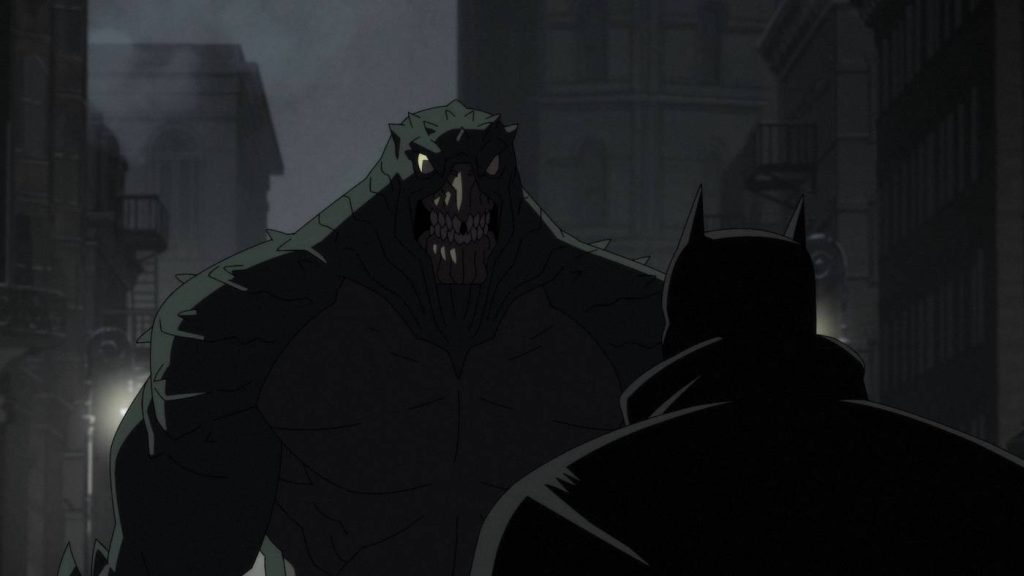 Smith's words struck co-director Sam Liu who reached out with the offer.
"If it wasn't for that app and getting rid of those gatekeepers in the way who control that stuff, this may have never happened," Smith admitted. "It happened because I made a conscious decision to focus on my writing more than playing, because I can always play and I can record, but this is something I really want to do and have really wanted to do since I was very young. So I said, 'You know what? Let's do it.' What better credit to get as your first studio film?"
As a violist, Smith has credits playing on some of the biggest soundstages, including Avatar: The Way of Water, Creed III, and Nope.
"Being on the stage is like a real-time masterclass every time I show up," Smith observed. "It's invaluable to composers, and most composers don't even get the opportunity to be in those rooms to see what works and doesn't work. So I just take it in as a performer enjoying the music there and learning. Everything from the inside out. How an orchestra responds to things when you put a cue in front of them that's insane and how efficiently they play it."
For every door of opportunity that Smith opens, he is looking for another to knock on. Working with Ava DuVernay, Alfonso Cuarón, James Cameron, and Barry Jenkins are on his bucket list and likely on the horizon.
"It just feels kind of like a dream. There are not many places you can live in the world where you can do this as a musician," Smith said. "The versatility of being a musician, a performer, a composer. You can't do it in many places like this and actually make a living. I don't take it for granted. I just love to be in the room. I'm excited about anything I'm a part of because so many people would love to be there, so I'm just happy to be there."
Batman: The Doom That Came to Gotham will be available on Digital, 4K Ultra HD, and Blu-ray on March 28.
For more on the Batman universe, check out these stories:
"The Penguin" HBO Series Adds Scott Cohen, James Madio, & Michael Zegen
"The Flash" Posters Reveal Michael Keaton's Batman in Iconic Cape & Cowl
"The Flash" Trailer Reveals Michael Keaton's Batman, Supergirl, & So Much More
"The Batman Part II" is Part of Newly Branded DC Elseworlds Projects, Arrives in 2025