"The Flash" Posters Reveal Michael Keaton's Batman in Iconic Cape & Cowl
It might have been 31 years since Michael Keaton last donned the cape and cowl in Tim Burton's Batman Returns in 1992, but the Batsuit still fits the man perfectly. Keaton returns to the role in director Andy Muschietti's The Flash thanks to some multiverse meddling by Ezra Miller's titular Flash. The reason the Flash is using his superpowers to race across time is personal and tragic—he's trying to go back in time to save his mother's life. This will end up causing some major problems, and it'll bring Barry into a universe where Keaton's Bruce Wayne is still the only Batman in Gotham.
Keaton isn't the only one getting the poster treatment, of course, as The Flash is focused on a few superheroes. Miller's titular Flash gets his own poster, of course, as does Sasha Calle's Supergirl. The trio will be uniting to stop General Zod (Michael Shannon), the lunatic who tried his damndest to kill Supergirl's cousin, a gent by the name of Superman, in 2013's Man of Steel. Zod is alive and meaner than ever in The Fash, thanks to Barry's racing across time and multiverses and ending up in a universe where Zod beat Superman. This is why Barry will need to recruit Batman out of retirement (and rely on Supergirl's immense powers) to defeat Zod.
The Flash is inspired by the "Flashpoint" storyline from the comics, which saw Barry's attempts to save his mother's life threaten to shred the multiverse and unleash all sorts of unwanted chaos. What's it given us, however, is a chance to see Keaton return to a role that made him an icon. The poster gives us a closer look at the particular Batsuit Keaton will wear in the film, which includes the classic yellow emblem that recent iterations of the character, played by Christian Bale in Christopher Nolan's Dark Knight trilogy and Robert Pattinson in Matt Reeves' The Batman, have eschewed.
Meanwhile, Sasha Calle's Supergirl dons a new supersuit, which is mainly red and blue and has echoes of the suit Henry Cavill wore as Superman, while Ezra Miller's Flash wears a supersuit closer to what the character wears in the comics, with a yellow and white emblem and yellow lightning bolts.
The Flash speeds into theaters on June 16. Check out the posters below.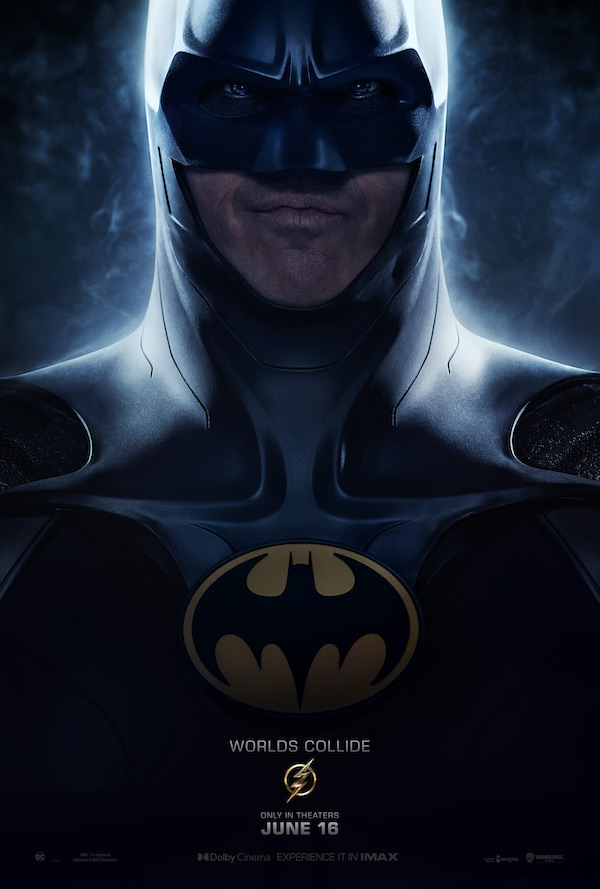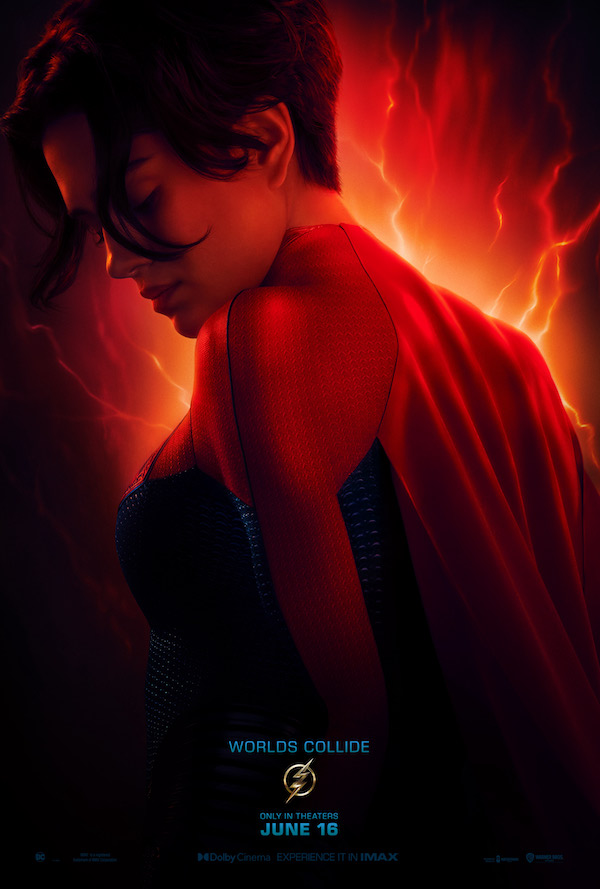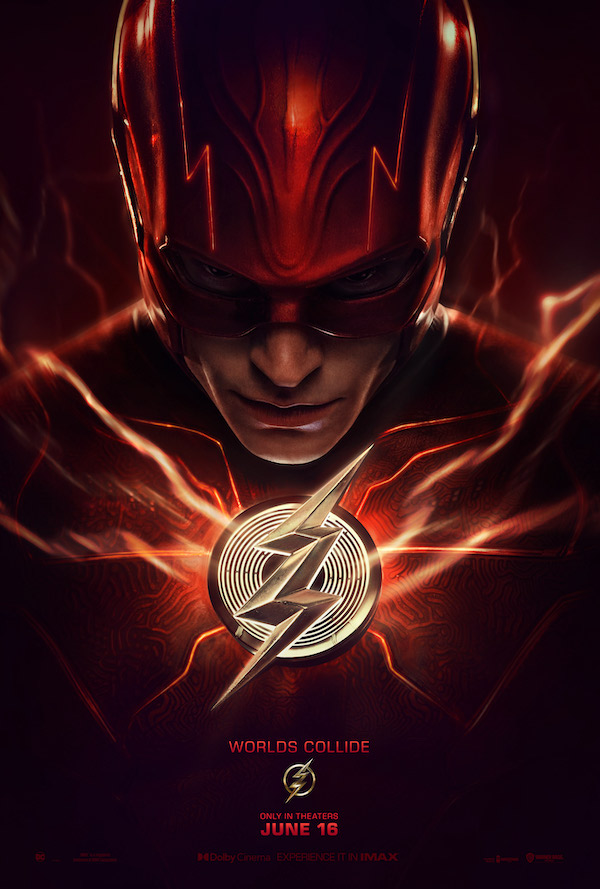 For more on The Flash, check out these stories:
"The Flash" Trailer Reveals Michael Keaton's Batman, Supergirl, & So Much More
James Gunn Says "The Flash" is One Of The Best Superhero Movies He's Ever Seen
"The Flash" Teaser Reveals Michael Keaton's Return as Batman
"The Flash" Director Andy Muschietti Reveals Barry Allen's New Logo
Featured image: Michael Keaton returns as Batman in "The Flash." Courtesy Warner Bros. Pictures.