Composer Jongnic Bontemps on Scoring America's Past, Present, and Future
Jongnic "JB" Bontemps knows how to turn emotions into a musical composition, whether it's for a character in a narrative or a historical figure in a documentary. Composing on narrative features, documentaries, shorts, and video games, Bontemps can speak to his collaborators in whatever narrative language they need. For Creed II, he provided director Steven Caple Jr. with additional music worthy of the film's fighting spirit. For the doc United Skates, Bontemps threaded hip-hop through the story of America's underground roller rink subculture as it was on the verge of being erased.
Today, Bontemps has his fingerprints on some of the most intriguing documentaries coming out. These include Netflix's docu-series Dance Dreams: Hot Chocolate Nutcracker, a Shondaland production, about Debbie Allen Dance Company's award-winning production of "The Nutcracker," and RBG directors Julie Cohen and Betsy West's doc My Name is Pauli Murray, about the non-binary Black lawyer, activist, and poet who was a major influence on Ruth Bader Ginsburg and Thurgood Marshall. He's also working on CNN's The People Versus the Klan and Nat Geo's The March on Washington, both docs requiring Bontemps to use his musical chops to unpack the violence visited upon Black Americans, and the ongoing fight for that elusive American promise, equality under the law.
Bontemps spoke to us about his work, the ways in which he collaborates, and how he scores what's going on in America today. This interview has been edited for length and clarity.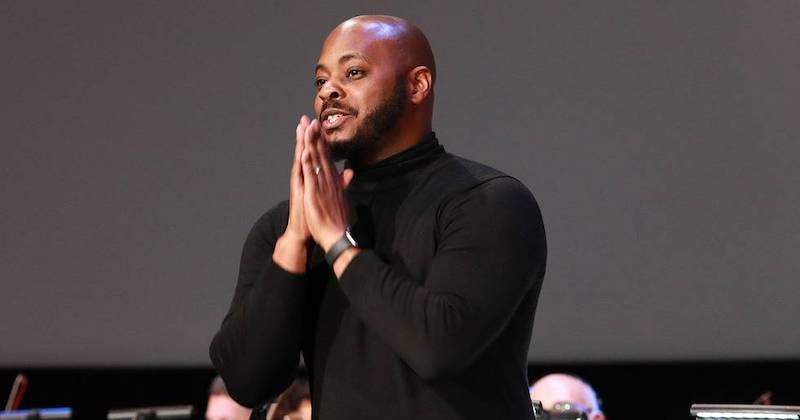 As a composer, how do you get across your musical ideas to filmmakers who, more often than not, don't have any music in their background?
One of the first things filmmakers always tell me is, I don't speak music. Music is not taught to filmmakers at film school. They really get their first collaboration with a composer when they start working in the real world. A filmmaker has probably done every other job besides music on a film. They've held the boom mic, they've mixed their movie, they've probably done some VFX, some editing, they've acted, but they've never written the music. So my job is to first come in and we're going to talk drama. I'm going to speak your language, and we're going to speak in dramatic terms. And it's going to be my job, once we take that dramatic language, to use my own voice to transform that into a piece of music. And once we have that music, we can talk about it.
Let's start with your work on My Name is Pauli Murray, which recently premiered at Sundance. This feels like a very timely film about an American hero many people have never heard of. 
Pauli had so many firsts in this country, and so many of the freedoms that I enjoy, especially as an African American, were based on Pauli's research, writing, and struggle. So when the film's editor, Cinque Northern, told me about Pauli's story, I was instantly enthralled. We started having early conversations about what the music was supposed to be about. Then, I watched the directors' other acclaimed documentary, RBG, and we had a meeting in New York, where I presented some ideas about the music.
What did you discuss in that initial meeting with directors Julie Cohen and Betsy West?
For me, when I have that initial meeting, I want to make sure that the filmmaking team feels I'm invested in the project and that I have a point of view and an opinion. My concept was that we need to celebrate Pauli as an American hero, and because Pauli did so many things the music almost had to have this frenetic pace. I talked a little bit about how I'd implement that—brass instruments, French horns specifically—which have this connotation of heroism. They enjoyed that concept and they hired me, and then we were off to the races.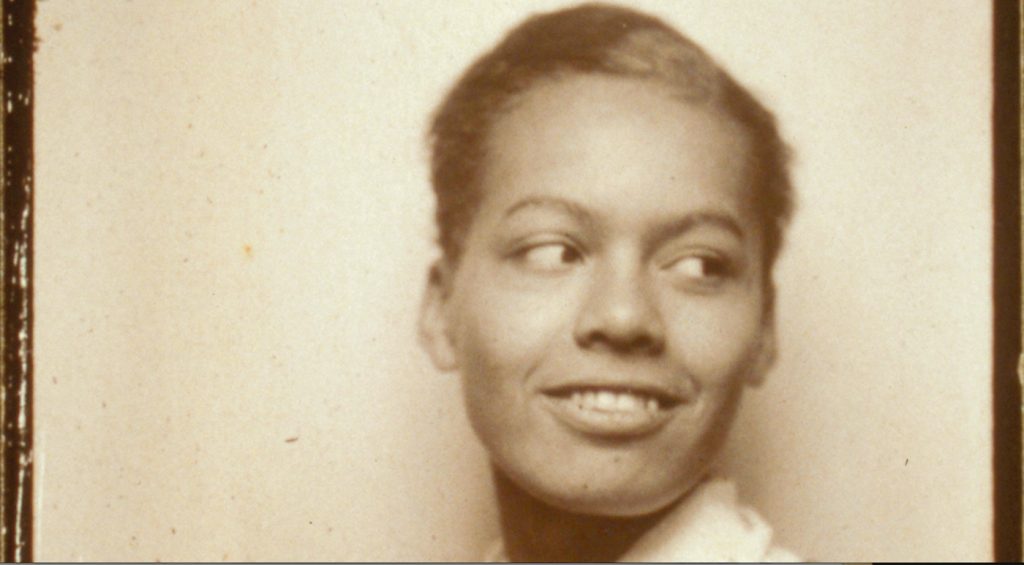 Instrumentation equals characterization, then.
There were certain loves in Pauli's life, and I wanted to associate certain instruments to those loves, so this way they're always in conversation and we can see this evolution as Pauli moves through life. From that perspective, I was able to give them a good enough picture. I understood the story and what they were trying to do. Then you get hired, and all that stuff I said I was going to do? Now I actually have to do it [laughs].
You've scored a lot of documentaries and narratives. Do you prefer one to the other?
Narrative and documentaries have different constraints, but at the end of the day, you're still trying to tell a story. You're trying to tell it in an entertaining, engaging, and hopefully cinematic way. Documentaries, in general, seem to rely on talking to provide crucial information, people talking about this person or this subject, and the music has to be supportive of all that talking. You can't get as operatic because you might distract from the talking. Whereas with narrative cinema, they have spaces for music. You can tell the story without talking. What I loved about Pauli Murray is Cinque [Northern, the editor] and I talked about wanting people to experience the information, not just hear it. And the way to have them experience the information is to tell that with imagery, text on the screen, with music, with animation. So there are certain areas in this film where we were able to get a little more operatic because we were able to the story in this dynamic way that typically you don't find in documentaries.
Switching gears, you're scoring CNN's upcoming docu-series The People Versus the Klan and Nat Geo's The March on Washington—both of these deal with America's long, ongoing struggle with race. How did you approach this topic?
This previous summer, during the Black Lives Matter protests, my family and I participated in the protests here near our home in Altadena. My son even wrote music for the protests, and we had lots and lots of discussions. I wanted my art to be a part of the movement as well, so I put it out into the universe and said, 'I want to start working on these topics because I have a perspective, being an African American, and understanding intricately the feelings of my community in this country.' The universe answered. When I look back, right now I've either scored or am in the process of scoring about seven projects that have subject matter around Black Lives Matter.
Even the Netflix doc Dance Dreams: The Chocolate Nutcracker is really about normalizing Black and Brown people who want to go into ballet. Talking about their hopes and dreams and desires to enter into an industry and art form that wasn't made for them. With March on Washington, we're discussing not only the historic March but the more recent marches on Washington, and how that's also been fueled and works with the Black Lives Matter movement. In The People Versus the Klan, we're looking at the lynching of Michael Donald in 1981 in Mobile, Alabama, and we use that as a through-line to talk about the church bombing in Alabama in 1963, and the murders of Emmett Till, George Floyd, Ahmaud Arbery…quite honestly it's been a tough few months because I've probably scored Ahmaud Arbery being shot about four times already.
How do you cope with that?
Every time I see that footage, it's just enraging. But, I realized that I'm equipped to do this work, I care about this work, and I have something to say about this work. So I'm honored to do it, even though it has been tough. There have been days when I've actually left my studio and cried because I've just been so enraged with what I've been seeing and being reminded of the treatment of Black people in this country.
How do you even approach scoring the video of Ahmaud Arbery's murder?
With respect, honestly. I try to treat all of these unwilling sacrifices with respect. Their unwilling sacrifice brought a conversation and an awareness to the forefront, and it's hopefully going to be a stepping stone towards progress. I don't try to sensationalize it, I don't try to make it dramatic, but I try to treat it with as much respect as possible, which sometimes means not doing much music at all. Allowing the imagery to tell the story by itself, and to just comment on it very lightly. It's always coming from this place of respect for that sacrifice of Ahmaud Arbery, or George Floyd, or Breonna Taylor. It's always about respect.