"The White Lotus" Season 2 Finale Ends With A Bang
It's that rare thing in our current era of whole-season episode binging where a single series, with an episode-per-week release schedule, seems to capture everyone's attention at once. This was definitely the case for the second season of Mike White's The White Lotus, which began by promising multiple deaths at the eponymous Sicilian resort and spent seven episodes building to them and creating a delicious amount of speculation among the viewing public about who was leaving Sicily with a toe tag. If you're anything like this writer, you had multiple text threads with multiple groups of friends that became devoted to the series and took on the feel of a Reddit subthread. At last, we have our answer. Spoilers ahead.
Whereas season one of The White Lotus was a biting social satire centered on money with a surprise death in the finale, season two was built as a who-dun-it, with sex and death at its very core. We learned in the opening moments of the season that Daphne (Meghann Fahy), on her final swim in the Ionian sea off the coast of the resort, comes across a dead body. Then, when The White Lotus resort's director Valentina (Sabrina Impacciatore) is alerted to the tragedy by her much-maligned staffer Rocco (Federico Ferrante), we learn that "a few" people have actually died. We were no more than two minutes into season two, but the game was already afoot. Who was going to die? Who would be the killer? Which one of the disaffected guests would meet their fate?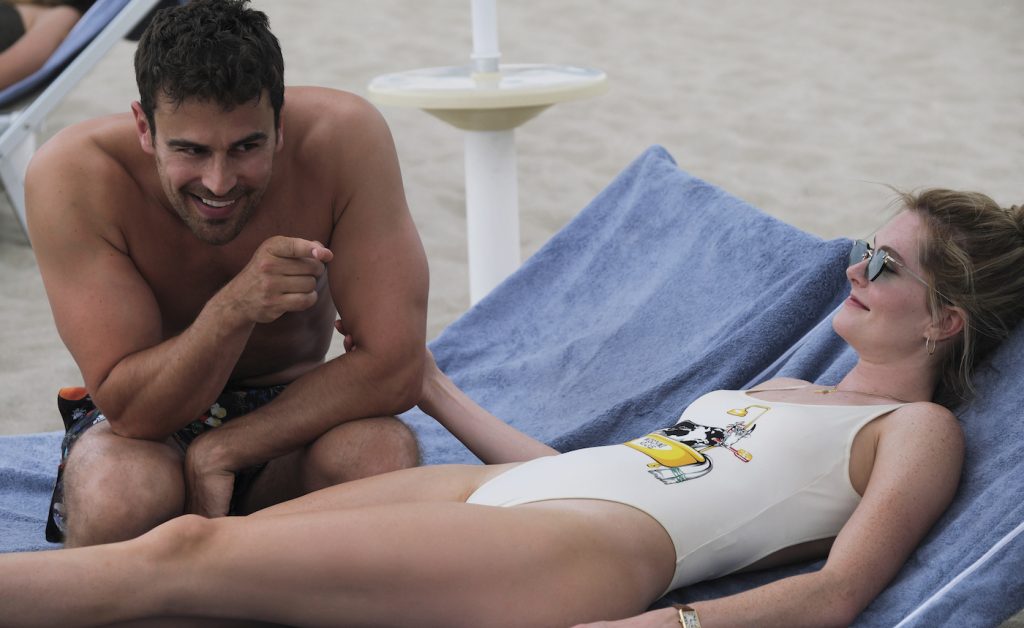 We knew Daphne, Valentina, and Rocco would survive, but they were the only characters we could say that about. And throughout the season, Daphne herself was given reasons to have possibly put that dead body (or bodies) in the water. Might the body Daphne "discovers" in the opening belong to her philandering, finance bro husband Cameron (Theo James)? Or what about Cameron's mopey, newly super-rich college roommate Ethan (Will Sharpe), who, as the season progressed, turned out to be a bit of a rage ball and whose faltering marriage to his wife Harper (Aubrey Plaza) became a source of tension, and paranoia, between him and Cameron? Might Ethan have killed Cameron, or might they both have died, fighting over Cameron's possible seduction of Harper? Maybe Daphne and Harper killed them both? Did Daphne kill Harper after finding out something happened between her and Cameron? These four characters alone had enough drama to fuel a tragedy, and yet there were plenty more possible killers and victims in season two.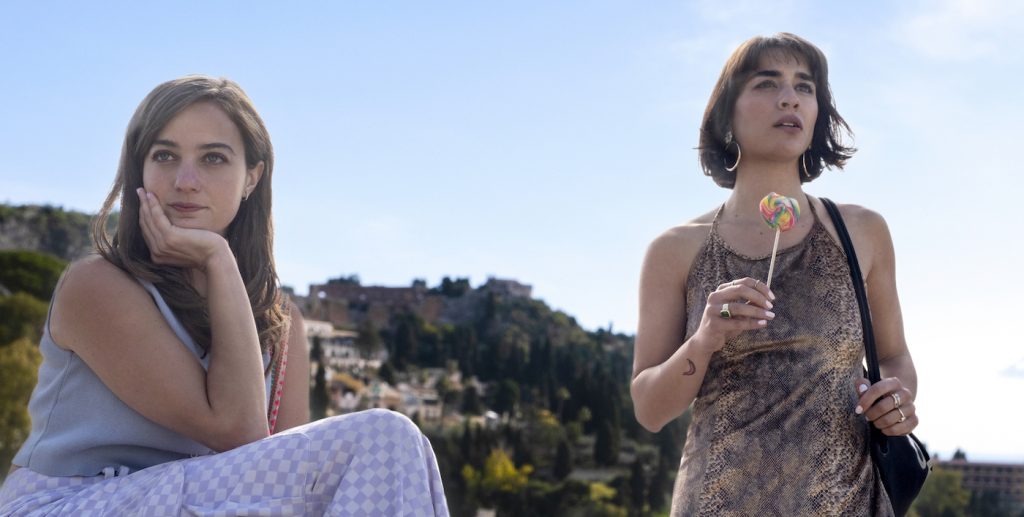 Or what about the Italian American Di Grasso family, traveling from Los Angeles to reconnect with their Sicilian roots? Father Dominic (Michael Imperioli), another philanderer, quickly finds two local girls, Lucia (Simona Tabasco) and Mia (Beatrice Grannó), to pay to pass the time. Lucia, especially, seems ripe to take center stage in the death plot. She's got an aggressive pimp who would be a likely source of violence—that is, if that's what he actually is and he isn't part of some overarching scam she's running. Dominic's father, Bert (F. Murray Abraham), a frisky oldster with a penchant for unwanted flirting, was certainly the most likely person to meet a bad fate, no? The man fell multiple times in the first few episodes. Or, the son, Albie (Adam DiMarco), a painfully earnest Stanford grad who in short order falls in something adjacent to love with Lucia, the young woman his own father has already paid to sleep with, who seems ripe to die. For one thing, he becomes, predictably, convinced he can save Lucia. For another, he seems like the type of guy who makes a big, grand gesture having to do with his decency and fraught masculinity and dies in the process. Might Lucia be entrapping them all with deadly results? Or, this being a Mike White show, wouldn't it make sense for Lucia and Mia to be the ones to pay the prices, much as the manager of the White Lotus in Hawaii, Armond (Murray Bartlett), was the one who suffered at the hands of the obnoxious guests in season one?
And then, there were the only crossover characters from season one, Tanya (Jennifer Coolidge), the multi-millionaire heiress with money to burn, and her deeply unpleasant new husband, Greg (Jon Gries), who we learn fairly early on loathes her and seems to be playing her for her money. Tanya's assistant Portia (Haley Lu Richardson) is swept up in the drama, first kissing Albie, then sleeping with Jack (Leo Woodall), the supposed nephew of Tanya's new bestie Quentin (Tom Hollander), a rich gay Brit who owns an insanely gorgeous Palazzo in Palermo and seems to have been planted in the White Lotus solely to charm and fete Tanya, with growing intensity, until even Tayna herself starts to doubt his sincerity. With so much foreshadowing of Tanya's potential demise (Quentin takes her to see Madam Butterfly at the opera, and she muses it seems like a coded message that she's going to be the heroine who dies at the end), one of the dead bodies at the end of season two couldn't be Tayna's, not with so much evidence pointing that way.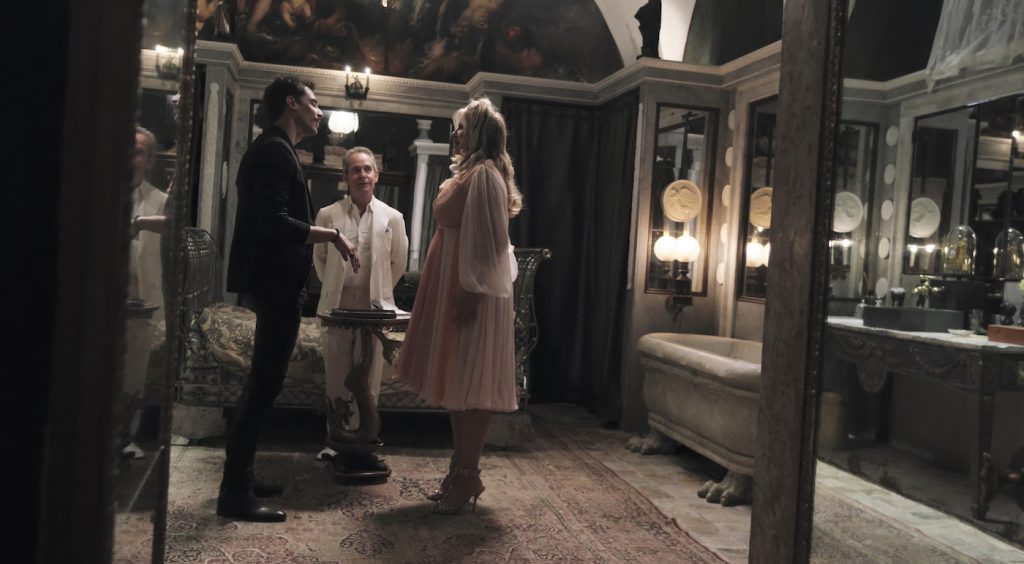 Well…the dead body that Daphne swam into in the opener was, in fact, Tanya. However, Tanya's death came after she refused to be the victim of Quentin's dastardly plot to kill her and split the windfall of money surely to flow Greg's way after (A photo of a young Quentin and young Greg, at Quentin's palazzo, alerted Tanya to something darker going on). Portia knew something terrible was coming when she realized the handsome but unhinged Jack, who had essentially abducted her and taken her to Cefalu, was not who he said he was. He left her on the side of the road, near the airport, and told her not to mess around with Quentin or his cohort. This was while Tanya was uncovering their plot on board their yacht and trying, and failing, to shoot her way to freedom.
Tanya uncovered the hit that had been planned on her life and shot her way to near freedom on Quentin's yacht, killing nearly everyone on board. Her problem? She had to get down to the dinghy tied to the yacht and, in the process, fell overboard, slammed her head against the metal railing, and drowned. Cue Puccini.
Naturally, when Tanya is face down in the water, she's framed like an opera heroine, and, in fact, the swelling music and the beauty of the composition (she looks angelic in death) evoke Puccini's iconic opera Madam Butterfly one last time. In an interview with White in an after-the-episode special on HBO, the creator said he'd had the idea to center season two on Tanya's death while they were filming the season one finale. In that episode, Tanya told Greg, "I've had every kind of treatment over the years. Death is the last immersive experience I haven't tried." So, White brought Tanya back so she could have that experience. He went on:
"Not that I really wanted to kill Tanya, because I love her as a character, and I obviously love Jennifer, but I just felt like, we're going to Italy, she's such a kind of diva, larger-than-life female archetype; it just felt like we could devise our own operatic conclusion to Tanya's life and her story."
White hinted that season three of The White Lotus might resolve some of the lingering questions from season two, including Greg's culpability in the murder plot. He said that if season one was all about money, and season two about sex, season three, set in Japan, will be a "satirical and funny look at death and eastern religion and spirituality."
There are a lot of questions that remain from season two. Did Harper and Cameron sleep together? White says it was probably just a kiss but that the specter of infidelity freed Ethan in a sense. "It kind of brings back that first sexual charge that happens in the beginning of relationships and sometimes fades away over time. By the end you're like, well, maybe what Ethan and Harper need was just a small dash of what Cameron and Daphne have."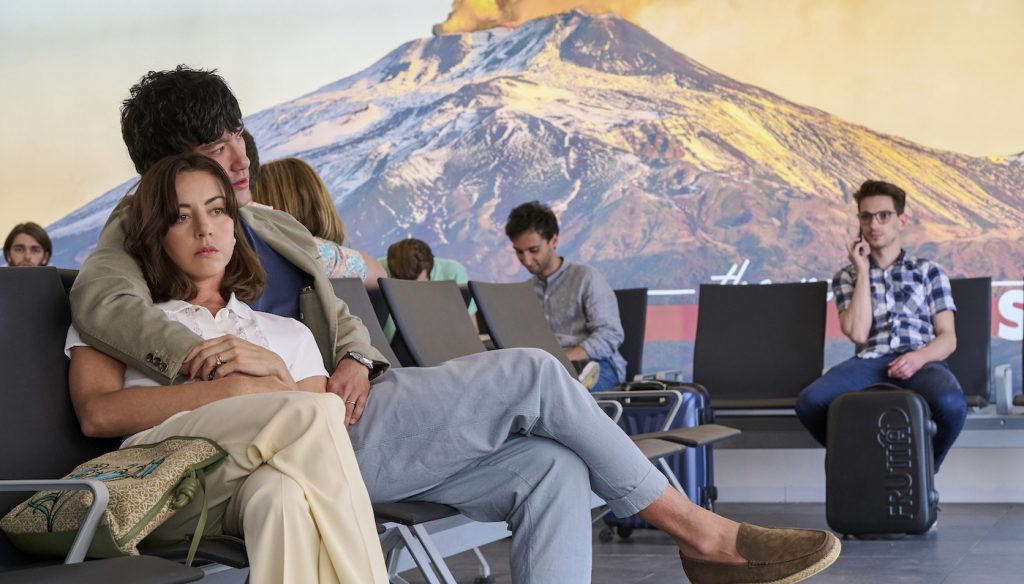 Michael Imperioli's Dominic seems to be getting another shot at redeeming his marriage, which we learned on a phone call towards the end of the episode. While both Portia and Albie got played, respectively, by the messed up Jack and Lucia, they exchanged phone numbers at the airport and might have their own fling, or more, in the future.
Tanya's future, however, is no more, but what Jennifer Coolidge brought to the first two seasons of The White Lotus will be hard to replace. Yet it will be really fun to see Mike White try in season three. That's a ticket many, many people are eager to book.
For more on Warner Bros., HBO, and HBO Max, check out these stories:
Shaping Locks & Lives With "We're Here" Hairstylist Abdiel Urcullu
"The Flash" Will Speed Into Theaters a Week Early
Bong Joon Ho's "Mickey 17" Starring Robert Pattinson Reveals First Look
George Miller's "Mad Max: Fury Road" Prequel "Furiosa" Just Found Its VFX House
Featured image: Jennifer Coolidge. Photograph by Fabio Lovino/HBO