"Reasonable Doubt" DP Robert E. Arnold on Lensing Hulu's Legal Drama
Robert E. Arnold figured he'd paid his dues in Hollywood, working since 2008 as a grip, gaffer, and Steadicam operator on dozens of projects ranging from Big Little Lies and Grown-ish to The Walking Dead and Furious 7. But those credits, along with a degree from Los Angeles' prestigious American Film Institute, failed to open doors to the coveted Director of Photography position he hankered for. Then came Reasonable Doubt, the first scripted drama produced by Disney's Onyx Collective.
The Hulu series (which debuted on Sept. 27) focuses on Black defense attorney Jax Stewart (Emayatzy Corinealdi) as she navigates Los Angeles' legal system on behalf of a charismatic client (Sean Patrick Thomas) who may, or may not, be guilty of murder. The production itself, executive produced by actress Kerry Washington, focuses on employing a diverse crew as part of Onyx Collective's mission to expand representation in movies and TV for people of color. 
Arnold operated the camera on Reasonable Doubt's pilot episode filmed by DP Kira Kelly of Insecure fame. Once the show got picked up, he decided to go for it. Lobbying to become one of the series' two cinematographers, Arnold pitched his ideas over lunch to showrunner Raamla [CQ] Mohamed, put together a reel that included shots from Washington's hit series Scandal, and met with a roomful of executives to make his case. 
Arnold got the gig. 
Sharing duties with DP Michael Negrin, Arnold shot four episodes of Reasonable Doubt, including the season finale. Speaking from his Van Nuys home in suburban Los Angeles, the Black Chicago native recapped his rise through the cinematography ranks as a self-described chameleon and articulated the show's aspiration to look like "The love child between Michael Clayton and Licorice Pizza."
You've racked up a decade's worth of experience as a camera operator, but Reasonable Doubt represents your first job as a series DP. Stepping up to those responsibilities, what was the big learning curve for you?
My big learning curve was letting go of the camera. The first couple of days were rough because it was hard for me not to operate. But having to answer to so many departments, I finally realized, "Okay, cool, I just need to let the operators do their job, and I'll communicate to them what's needed." The other challenge was that TV forces you to fit inside this time-constraint box. I might want to light a scene and show off, but sometimes I just had to "make it simple, stupid" because I knew our days were riding on it. With episodic TV, it's like you're shooting an indie feature every nine days. 
Cinematographer Kira Kelly shot the pilot, establishing the visual aesthetic for the entire series. What was it like for you working within those parameters? 
I operated for Kira when she shot the pilot. I was able to adapt the look very easily since I was there from the inception. 
And what was the look you guys were going for?
The goal was for Reasonable Doubt to look like Michael Clayton and Licorice Pizza had a baby. Those were the comps that came from the showrunner Raamla Mohamed.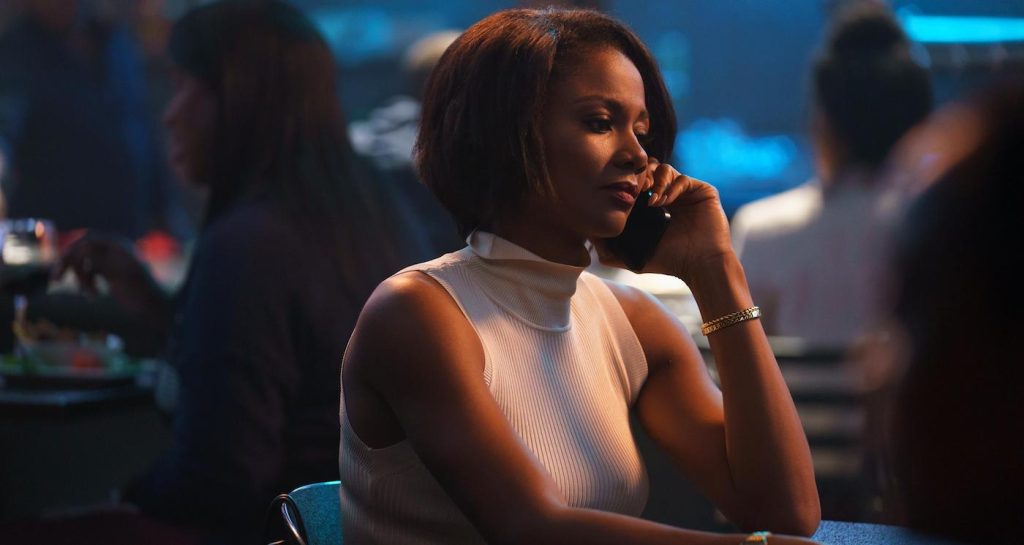 How did you translate that creative brief in terms of camera moves and composition?
Any time we moved the camera, it would be to move the story forward. What happens in television sometimes is that the camera moves without purpose. My goal was to always make the camera speak to what was happening within a scene and the arc of the episode. 
What kind of camera gear did you use?
We used Sony Venice version 1, with Zeiss Supreme lenses and Beck lenses. Kira originally shot on Panavision, which would have been my preference. If we get a Season 2, I'll go back to Panavision. 
Los Angeles has, of course, been the backdrop for tons of shows, but this series has some fresh locations. Where did you shoot exteriors?
We favored Black neighborhoods. Baldwin Hills and Leimert Park were our two main locations. Raamla wanted the main character Jax to be true to her upbringing, and she grew up specifically in those areas. We shot most of the interiors in Glendale and did the courtroom scenes on a soundstage in Atwater Village.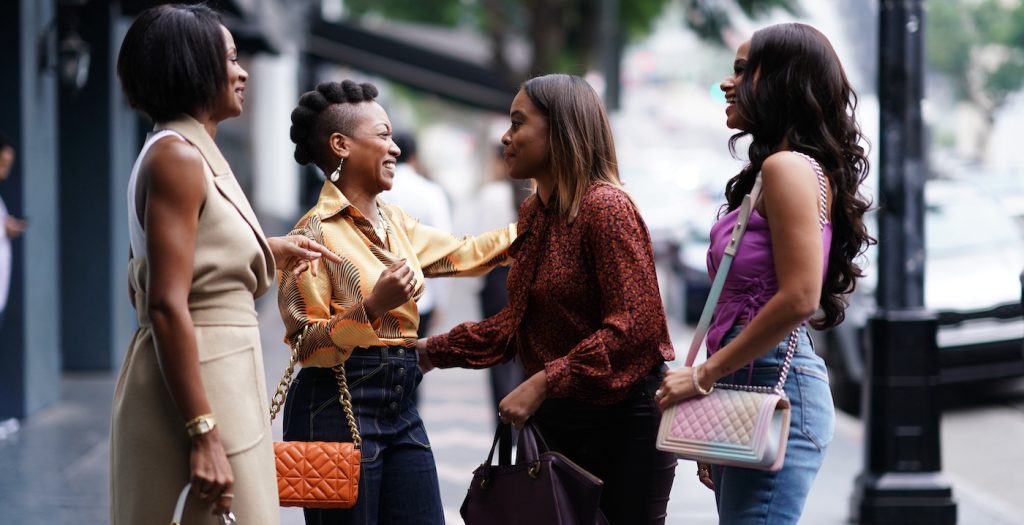 The courtroom drama is practically a genre unto itself. How did you enliven the static space of a courtroom setting?
I used atmosphere, like haze, for diffusion to add some texture to a courtroom that would look bland without it. And I was really into embracing hard light, letting things in the shadows be not seen rather than seen. Also, the subject matter warranted hard light. 
The producers entrusted you with the season finale, a plum assignment. What'd you do to enhance the look for that final episode?
I discovered this Camtec Color-Con filter on this Netflix series that I operated on called Dahmer. The DP on that show used it, and an idol of mine, Matthew Libatique [A Star is Born, Black Swan], also uses it often. Essentially, it adds light to your shadow so that when you get to color correction and add contrast to the image, you get a look that feels to me like satin. Back in the day, when they shot on film, people would overexpose the film and pull it back a stop. This filter gives you that kind of richness.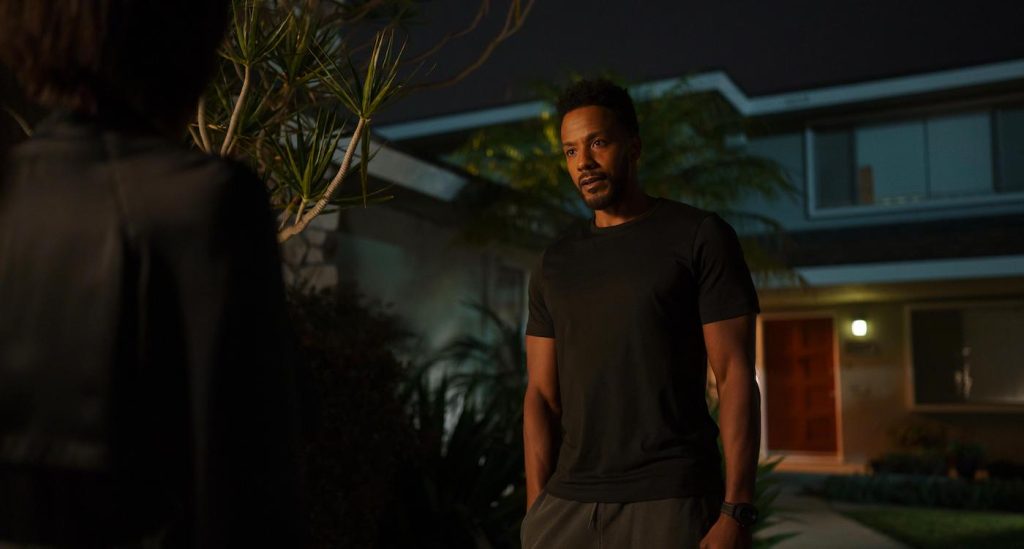 Disney started Onyx Collective last year to build more storytelling opportunities for filmmakers of color. Before Reasonable Doubt, what was it like for you to function within an industry that has historically been a predominantly white enterprise? 
I have to be brutally honest: The industry has definitely been prejudiced when it comes to giving minorities opportunities in key positions. I graduated from AFI in 2011 and feel like I've been ready to take the reins of a production as DP long before Reasonable Doubt. I often had conversations with my old agency when a job went to a white man or woman: "Why won't they even give me a fair shot by interviewing me so I can sell myself and show I'm capable of handling this production?" So I'm very grateful to Onyx for trusting me. It's in my blood to do this thing called cinematography.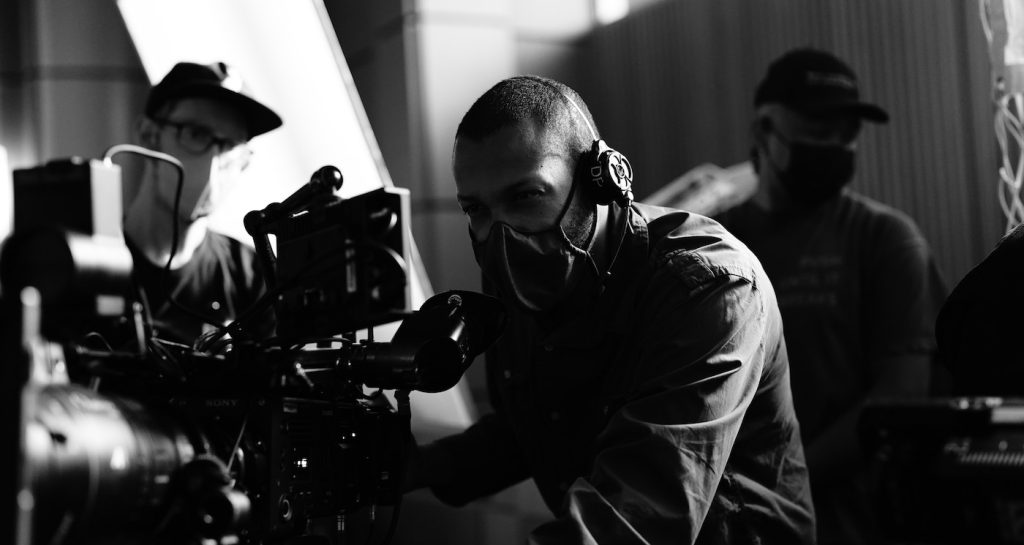 You worked with a couple of Black directors on Reasonable Doubt. What about your own crew? 
My first gaffer was Black, and when he left, I replaced him with another Black guy. My key grip was white. Our sound department was headed by a Black mixer. Shanele [CQ] Alvarez, a Hispanic woman, was my B operator Richard Crow, a white gentleman, was my A operator and shot Steadicam.
Sounds like a nice mix. 
It felt good, as opposed to being the only person of color, which I have been in many situations. I operated on a show called Big Little Lies a few years ago, and I was the only Black person in our department. I've always tried to go with the flow, fit in, be like a chameleon and represent myself — and anybody who looks like me — to the best of my ability. On Reasonable Doubt, this Black guy from the costume department came over and said, "You're the first Black DP I've ever seen." Damn, that is so sad. Thankfully, it's becoming more common, but when I was coming up, it was just Johnny Simmons, Bill Dill, Joseph Callaway, John Morgan, and Geary McLeod who shot The Mentalist. 
And now shows like Reasonable Doubt suggest that Hollywood might become a more welcoming place for filmmakers of color.
I hope so, man. I hope we'll be competing equally on a more even playing field within the next five or ten years, where it'll be less about the color of our skin and more about the merit of our work. 
For more on Hulu series and films, check out these stories:
"Ramy" Costume Designer Nicky Smith on Season 3's Style Evolution
Emmy-Nominated "Dopesick" Cinematographer Checco Varese on Layering in Subliminal Clues
Keanu Reeves to Star in "Devil in the White City" Series for Hulu
Featured image: Reasonable Doubt — "Can't Knock The Hustle" – Episode 101 — Jax Stewart, the most brilliant and fearless private defense attorney in Los Angeles, juggles work, family, friends, and a complicated personal life while bucking the justice system at every chance she gets as she's faced with a potential high-profile client and the ghosts of her past. Jax (Emayatzy Corinealdi) and Damon (Michael Ealy), shown. (Photo by: Ser Baffo/Hulu)